tesa

® stamps its mark on innovation

Building on the successes of last year, tesa is returning to this year's London Stationery Show with a collection of new products that are set to excite buyers
---
---
These new items promote the company's continued focus on innovation and value in delivering an expanded range of aesthetically pleasing, convenient and reliable solutions for effectively gluing, fixing and mounting applications.
New products to be showcased include:
tesa

® Glue Stamp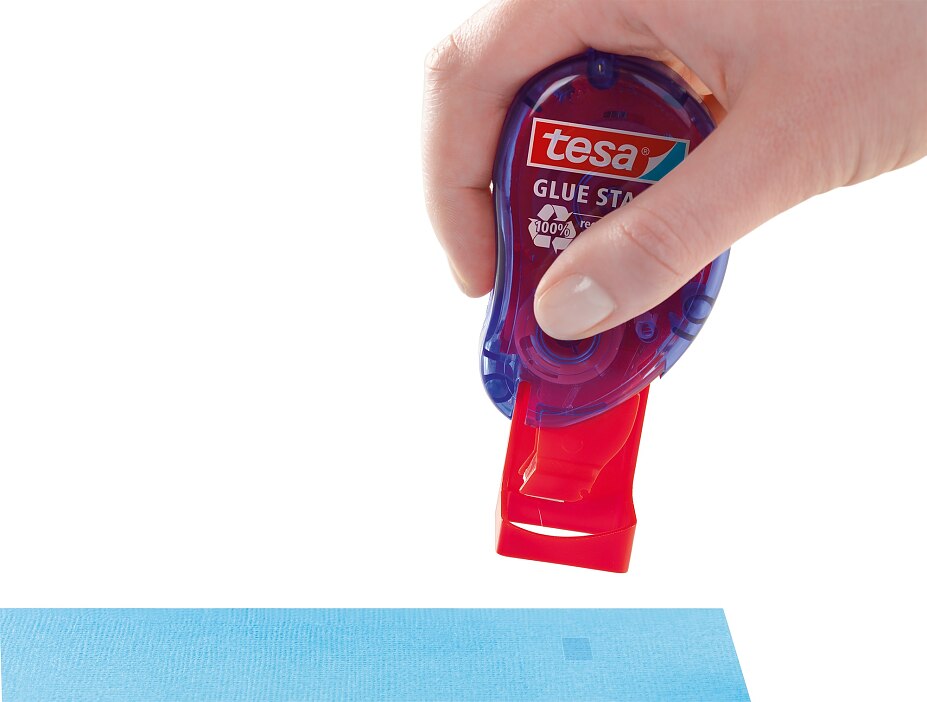 tesa® Glue Stamp puts convenience and adhesive power in line with an innovative 'stamping' action that makes gluing activities fun. Combining environmentally friendly credentials with a precise, clean and less wasteful method of sticking materials together, it helps to lessen mistakes and the need for adjustments.
Tests undertaken before finalisation of the glue stamp's unique design revealed that in comparison to glue rollers and glue sticks it can fix paper to paper at an average rate of 37% faster. Using less adhesive mass than these other items, tesa® Glue Stamp also lasts longer.
Its precise method of application supports spot gluing activities, providing a less wasteful and efficient way of securely sticking corners of photos, paper or notes in place. For example, only four stamps need to be applied to the corners of a single sheet to create a high strength bond between two pieces of paper.
It also makes a satisfying stamping sound and doesn't require the use of pressure to achieve an excellent and fast result, making it ideal for even the youngest family member. Housed in 100% recycled plastic, each disposable and solvent-free unit contains over 1,100 stamps, providing a long-lasting adhesive solution.
tesa

TACK range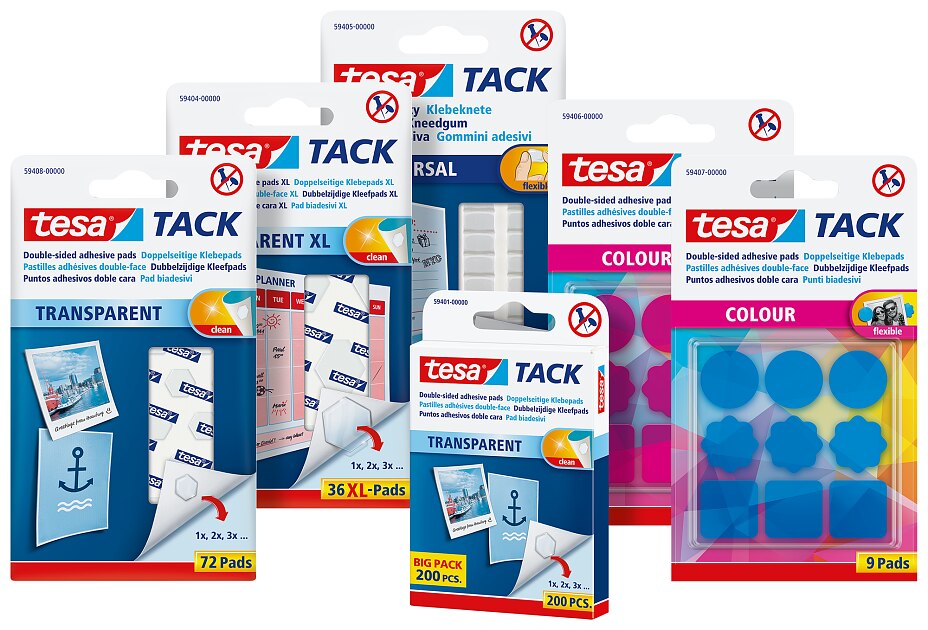 Three new and versatile double-sided adhesives complete the tesa® TACK range. Offering a more aesthetically pleasing alternative to using drawing pins or magnets, each of these items offers a convenient and reliable way of mounting and fixing objects.
Accompanying the original tesa® TACK transparent Adhesive Pads, which has recently increased in pack size from 60 to 72 pads, are:
tesa® Universal White TACK: A high-strength, reusable adhesive. Accommodates different surfaces and used to hang, fix or hold a range of lightweight materials.

tesa® TACK Transparent Pads XL: Removable pads for the clean and invisible attachment of larger lightweight objects.

tesa® TACK Coloured Adhesive Pads: Available in different shapes – circles, rounded-corner rectangles and flowers – and two colours; cyan blue and magenta.
Both Tack XL and the Coloured Adhesive Pads can be removed without residue and re-used.
Retailers who visited the tesa stand in 2016 agreed that their innovative range not only delivers functionality but also allows consumers to personalise and brighten up their workspace.  Growing listings coupled with increasing sales reflect these views and confirm the strength and validity of tesa's offering to today's stationery marketplace.
To find out more about these products, visit the tesa team on stand M605.