Adhesive Flooring Solutions
Fixing carpet, PVC or other materials to the floor can be done quickly with a double-sided adhesive tape. No more odour or curing time.
Fast and Easy Floor Fixation with Our Double-Sided Adhesive Tapes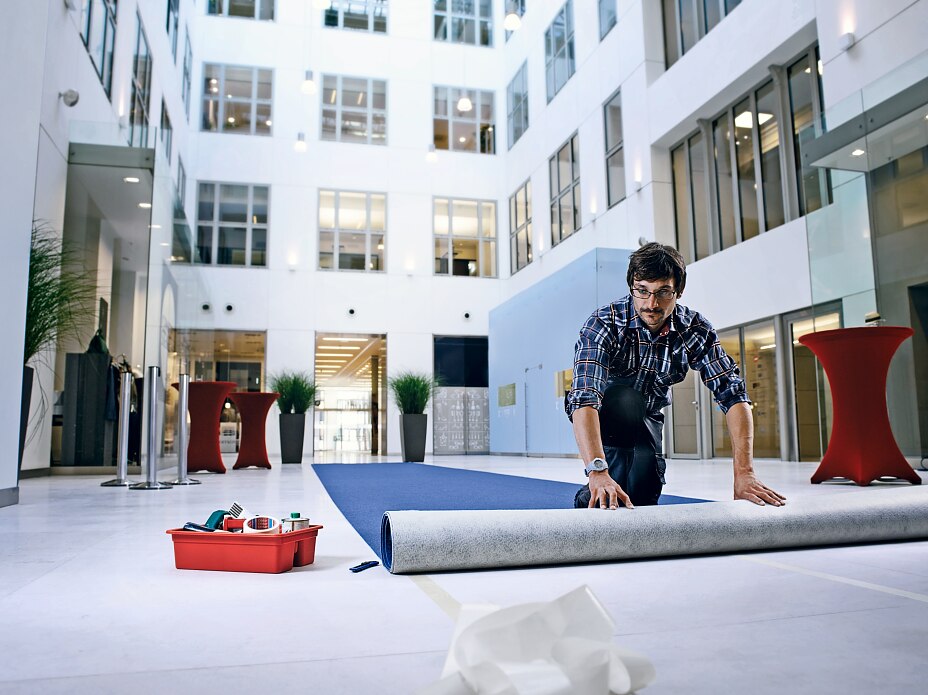 We offer a complete assortment of double-sided tapes to fix various flooring materials to the ground, such as carpet or PVC. For locations where a durable and permanent bond is needed, like office buildings or elevators, we offer a tape assortment that can replace glue without a problem. You can easily dispense with drying time and odour – which is especially convenient during production processes where efficiency is a key factor.
Our removable range comes in handy when the flooring material will not stay for long – this range can be used on rough and sensitive floors as well.
The alternative to liquid glue, especially during renovations, as there is no drying time and no odour
Quality proven over decades
Outstanding bonding performance comparable to liquid glue
Excellent combination of high initial tack and adhesion level
Secure bond provided by very thin double-sided tapes, even for critical surfaces
For fairs, exhibitions and all other kinds of events, as well as for areas where a change of flooring material is often required
Even for rough and sensitive surfaces