DIY is like marmite – you either love it or hate it.
Some of us are so fearful of getting it wrong that we have our handyman or woman on speed dial! It's expensive, but it's easy, and it means we won't mess up.
But what if you discovered that there were quite a few odd jobs you could do around the house, without a drill, screw, hammer, tool box or hole in sight? With our fuss-free, easy-to-install, super-strength adhesive products, you'll be surprised at what you're capable of.
From mounting shelves and pictures to emergency repairs, here are the top five jobs you should never bother paying a professional for, because you really can do it yourself.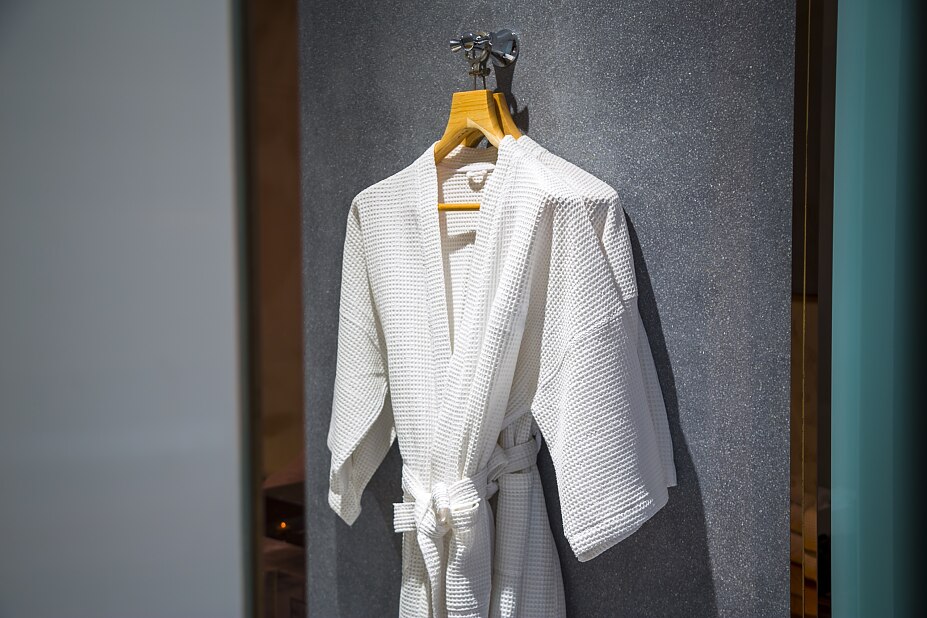 Hooks are handy, but when they're sitting in the packet unused, waiting for your odd-job tradesman to put them up, they're not much help. So why wait? With tesa's hooks, you cut out the handyperson and get the job done in minutes – no experts required!
After 12 hours of drying time, you'll have your dressing gowns and shopping bags hanging neatly on the backs of your doors. Goodbye, mess!
Thanks to the tesa® Power.Kit, you'll be able to mount your hooks on a range of surfaces including wood, tiles, stone, metal, marble and glass. With no drills, no screws, no holes and no fuss, you've totally got this.
It wouldn't take a trade professional long to put up a shelf in your bathroom … now it won't take you long either. With our glass shelves and patented tesa® Power.Kit, you'll give any professional a run for their money!
The easy-to-use tesa® Power.Kit offers powerful adhesive technology, so there's no need for any tools or expertise. You'll be storing toiletries on your newly mounted shelf before you know it.
The glass and high-gloss, chrome-plated shelves look brilliant and can be mounted a range of surfaces. They're designed for bathrooms, but could be the perfect perch for your washing-up liquid and soap in the kitchen, too.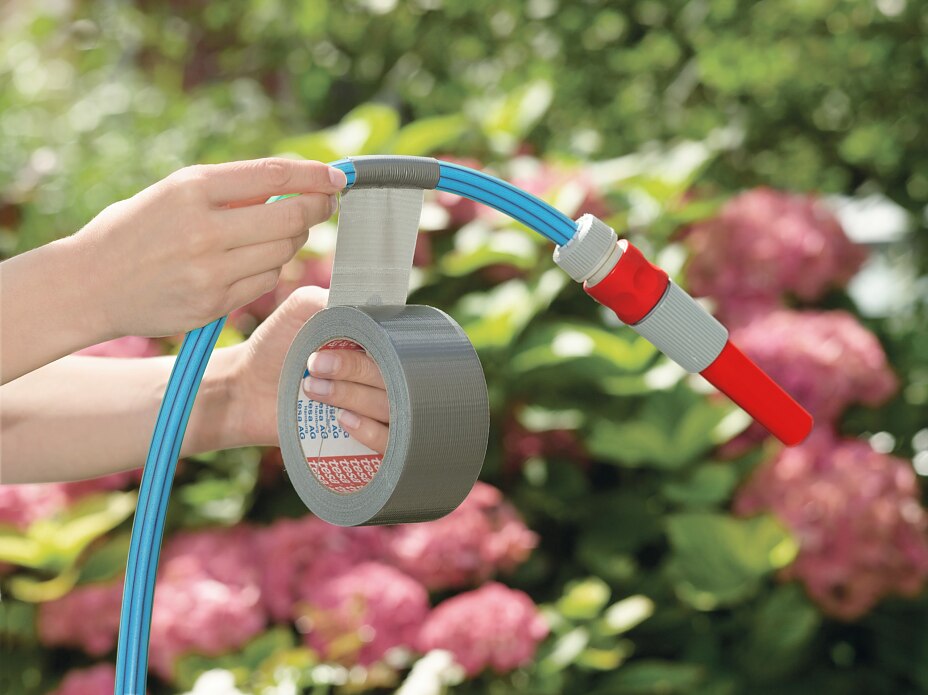 We've all been there … the tap starts leaking, the gutter falls apart, the hosepipe splits or your pet nibbles the cable jacket on an important wire.
If you call a professional in, you'll certainly pay the price for it! So wouldn't it be better if you could fix it quickly yourself, and then decide whether you really need a tradesperson's expertise or not? Never fear … tesa tapes are here.
Our high-quality, sturdy repairing tapes are a must-have in every home and allow you to quickly and easily fix broken items. From cloth and duct tapes to electrical insulation and special-purpose repair tapes, we has the right kind of tape to save the day in most household disasters.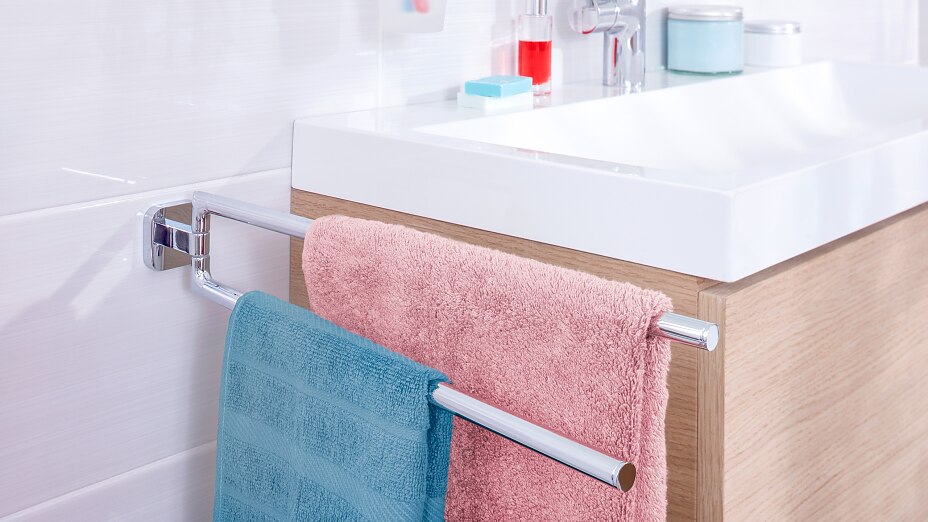 Woah, this sounds like a big job, right? Wrong – it's one you can do yourself, with no stress, fuss, tool box, talent or DIY knowledge required.
tesa bathroom accessories use our one-of-a-kind patented, waterproof adhesive technology, which means you can put your towel rail up without damaging a single tile.
Using the super easy-to-operate tesa® Power.Kit, you can glue your towel rail up and – after 12 hours – it will stay securely put until the day you decide to move it.
The beautiful towel holders include bars, racks and rings, so you can choose whichever design takes your fancy and proudly install it yourself in your bathroom for towels or kitchen for tea towels.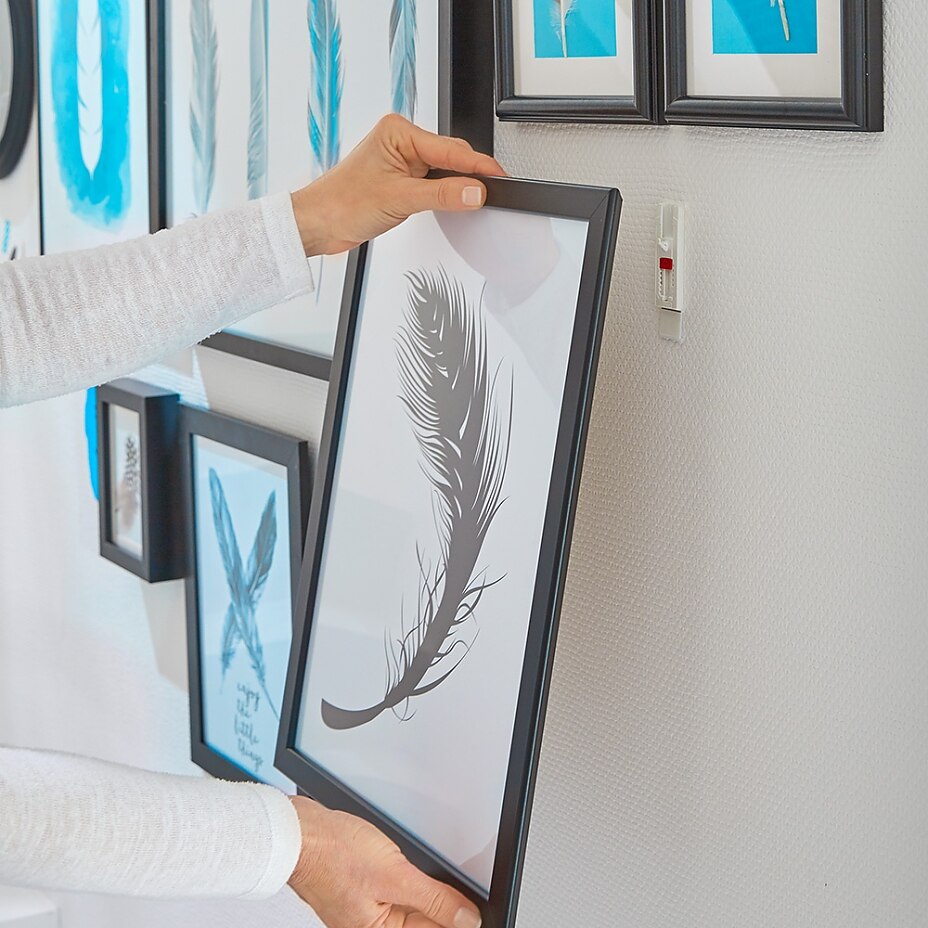 DIY-phobes rejoice … how many of you have bought gorgeous framed prints or had family photos printed and framed, only to leave them on the side for months, until someone who's handy with a drill can put them up? Not anymore.
With the tesa® Smart Mounting System adhesive hooks, hanging objects on your walls has never been so easy. Thanks to the adjustable alignment feature, there's no need to use a spirit level to line up pictures as the adjustable hooks allow you to change the height at any time.
The range of tesa® Smart Mounting System products give a secure and reliable hold, for as long as you want. Yet there's no need to call the handyman when you want to change things up, as removing them won't cause damage! Putting up a picture is now so easy you could do it with your eyes closed (although we'd recommend you don't, just in case).