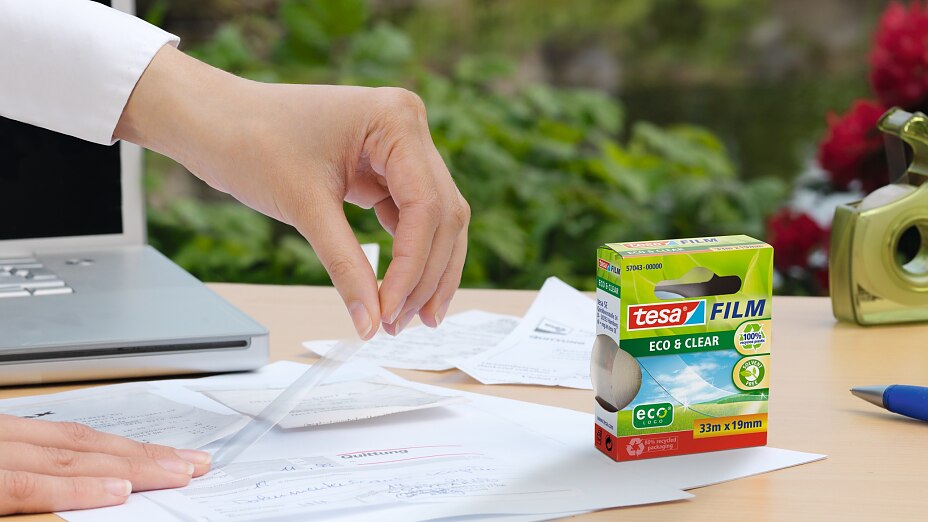 Adhesive Tapes for the Office – practical everyday aid
Our transparent adhesive film - tesafilm is the foundation of our successful company history. The innovation is still up to date even more than 80 years later. One roll of tesafilm adhesive tape being in any home, office or school bag is nearly indispensable. As office tape, it provides fast and reliable help in a hectic business day.
---
---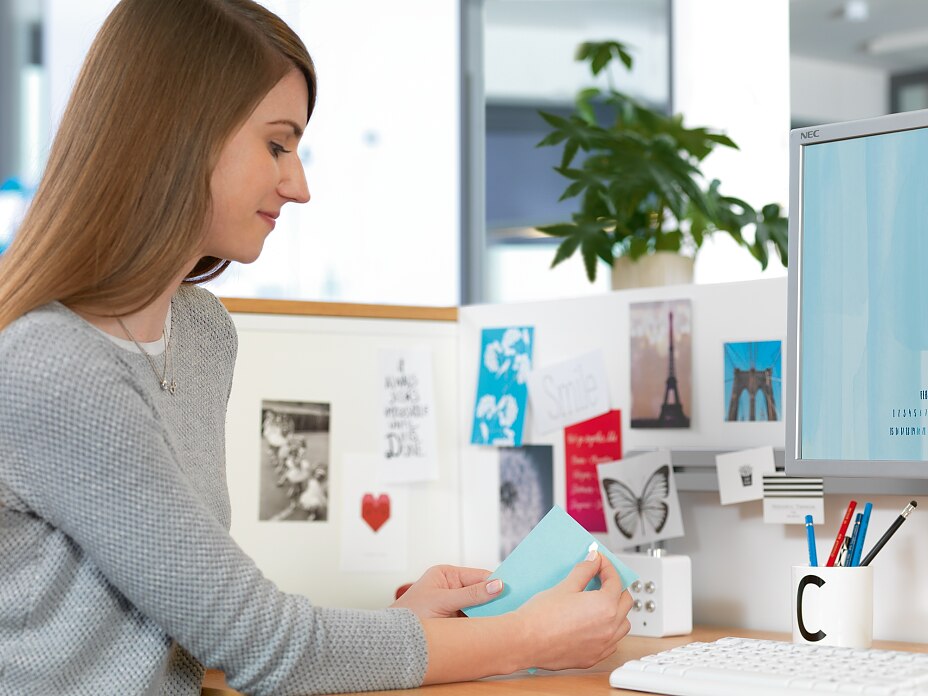 When an envelope has to be sealed securely, a torn document has to be fixed or birthday/Christmas presents need to be wrapped, tesafilm adhesive tape is the perfect solution. Since it is practically invisible on many surfaces, it is also suited to stick decorations on windows and mirrors. The office adhesive tape has a high adhesive strength and can be used easily. A desk or hand dispenser can even enhance this ease.
Environmentally Friendly Sustainable Products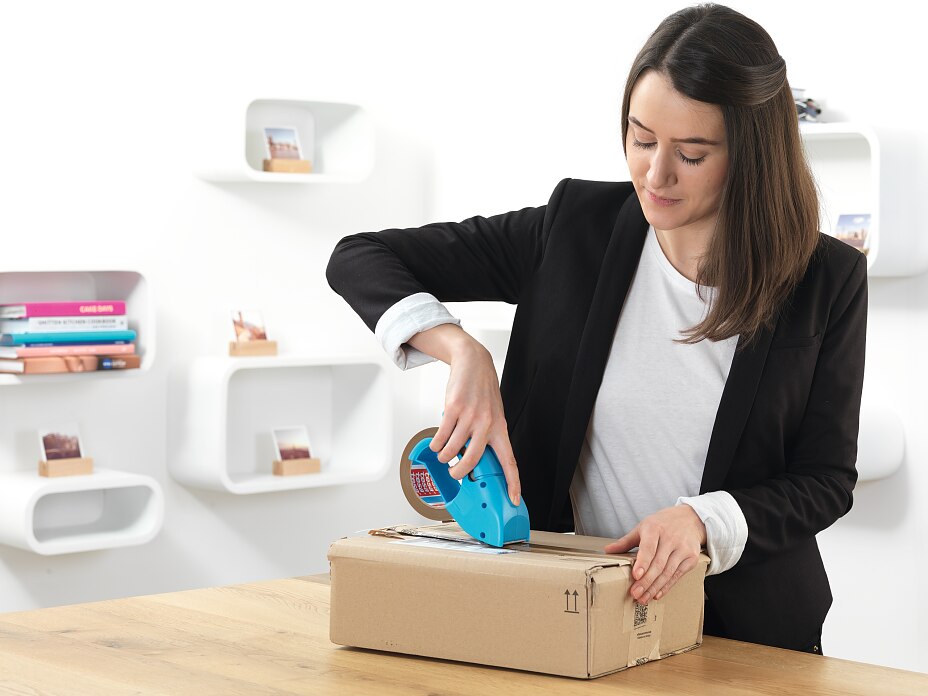 Our range of high-quality adhesive tapes also include several packaging tapes. That way, you can reliably seal packages and send them to customers or business partners. Alternatively, you can use the adhesive tapes to stabilise cardboard boxes whilst in storage. Our packaging adhesive tapes are available in various types and adhesive strengths.
Our office tapes – and many other adhesive solutions – are offered in environmentally friendly variants, tesa EcoLogo, here we rely on recycled plastics, bio-based raw materials and refrain from using solvents that damage the environment.