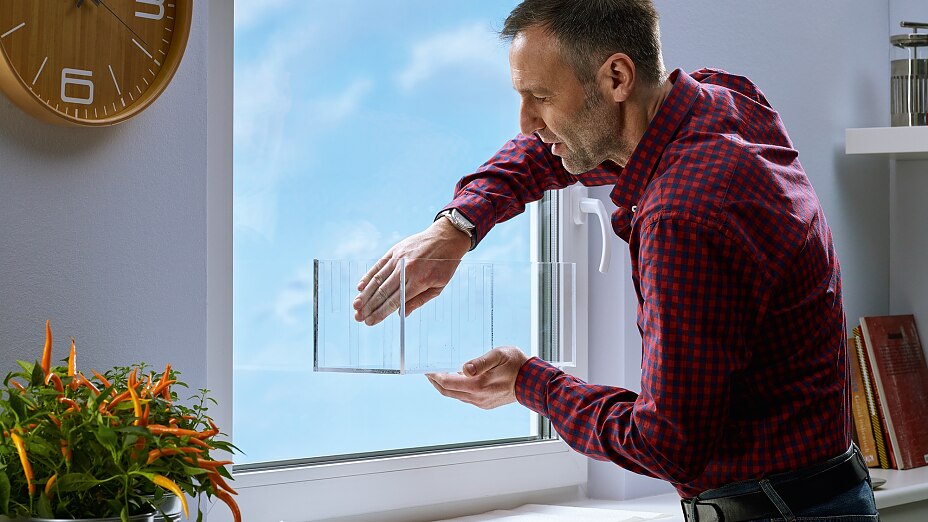 With our transparent adhesive tapes, you can keep your eyes on everything
Our transparent adhesive solutions are not only useful for gift wrapping… Discover the many possible applications at home, office and in the industry
---
---
Consumer:
Our best known transparent adhesive tape surely is tesafilm. The adhesive film is a practical everyday assistant in homes offices an schools and is mostly used for affixing, decorating or handicrafts.
Craftsmen:
While many craftsmen use our classic, transparent adhesive film, other adhesive tapes from our range are also frequently put to use. These include e.g. transparent fabric tapes or double-sided adhesive tapes.
Industry:
For industrial enterprises, we develop special transparent adhesive tapes that will be used e.g. when manufacturing touchscreens or to protect displays.
Gift Wrapping is Just One of Many Possible Applications...
Clear adhesive tapes are ideally suited for handicrafts and decorations. Our classic tesafilm is used frequently for gift wrapping and handicrafts of all sorts. Due to its high transparency, the adhesive tape is also the first choice for decorating window panes or mirrors. The adhesive tape stays practically invisible and allows undivided attention to be paid to the decorative object.
Our transparent tapes can be used easily and excel in their superior adhesive performance. You can even increase the ease of use when you use a suitable desk or hand dispenser. Aside from the classic tesafilm, you can also find in our vast range of adhesive tapes, transparent packing tapes, fabric tapes or double-sided adhesive tapes.
Clear Tapes for Professional Craftsmen
In the everyday work life of craftsmen, transparent adhesive tapes are quite useful. They can be used for putting up notices or sealing letters. The typical areas of application – aside from office work – include temporary repairs, insulating cable coating, securely sealing cardboard boxes or bundling objects. These noted tasks are handled quickly and easily with our transparent adhesive tape.
A huge advantage of a transparent adhesive tape lies in that the object is not covered in any way. This may be relevant for reasons of safety on the one hand, but in other cases, it is simply visually more appealing than coloured product variants. Most transparent adhesive tapes can be used easily with a hand dispenser. Especially during packing jobs, you will save time and money.
We meet the high requirements of industrial applications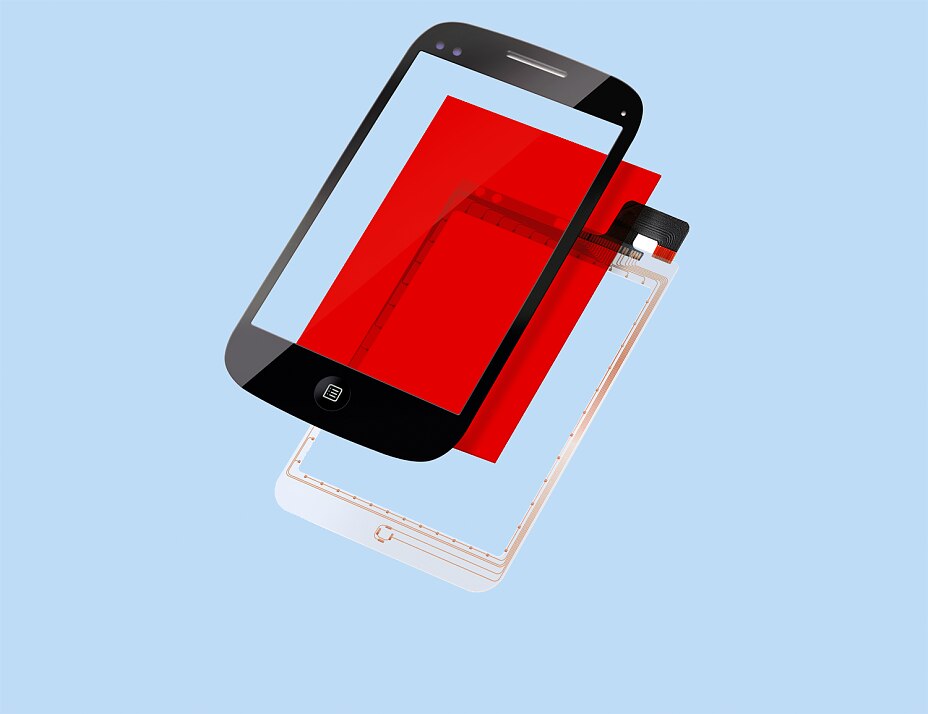 Our clear adhesive tapes are used in numerous industrial sectors. Whether in car manufacturing, the electric industry, transport industry, healthcare industry or building industry – nearly everywhere, special, usually very thin tapes with extremely high transparency are needed. For example our OCA tapes (Optically Clear Adhesives) for invisible laminations in displays and touch panels, that require highly transparent, low-haze, and UV-resistant products. Optical properties of these adhesive tapes must be set perfectly. Inner tension in the material is just as problematic as impurities. The smallest particles of dust may cause adhesive tape to be no longer optically clear. For this reason we produce our OCA tape in a class 7 clean room that ensures an almost dust-free environment.
A huge range covering a huge amount of applications