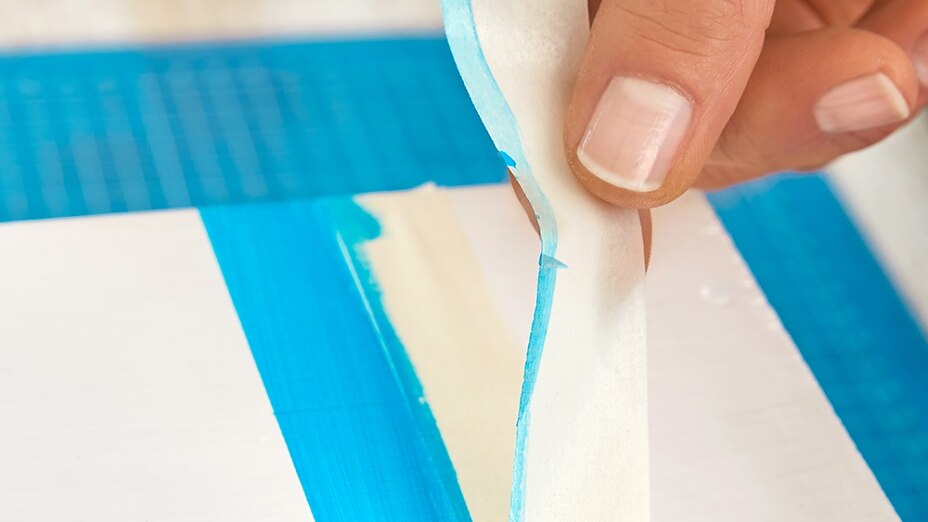 Our masking tapes excel everywhere – on land, on water or in the air
Whether on land, on water or in the air – our high-quality masking tapes are globetrotters and at home all around the world. Discover our range!
---
---
Consumer:
For a professional decorative finish, you need high quality masking tapes as well as high quality paint and brushes. With our adhesive tape for masking and covering solutions, you can achieve razor sharp paint edges and reliably protect your furniture and floors.
Craftsmen:
Save time and money and provide your clients with the perfect results they expect of the professional decorating trade. With adhesive tapes from tesa, you can be sure to have the right tape for the job!
Industry:
Our extensive range of masking tapes meets the high demands of industrial companies with flying colours. Our masking tapes are used in many application fields including automotive, aviation and powder coating processes
Provide the Foundation for Perfect Paint Jobs
Precisely mask off areas with tesa masking tapes to achieve perfect paint edges and prevent costly paint drips. Since all surfaces are different, you can find various masking tapes with different adhesives in our wide range. The adhesive performance of each masking tape is adjusted to smoothly fit the given surface but also so that it can be removed without any leaving any residue or damaging the surface underneath.
We also offer additional masking solutions, allowing you to protect your living space from paint drops in large areas. In the 2-in-1 products, tesa Easy Cover is an integrated adhesive tape and drop cloth, in either paper or plastic sheet options. That way, you can take care of two steps at once and save time. Whether you just want to paint your walls white, if you are thinking of patterns and shapes in various colours, or if you want to paint your windows… We have the right adhesive tape for the job!
Professional Painter Tape for Professional Paint Jobs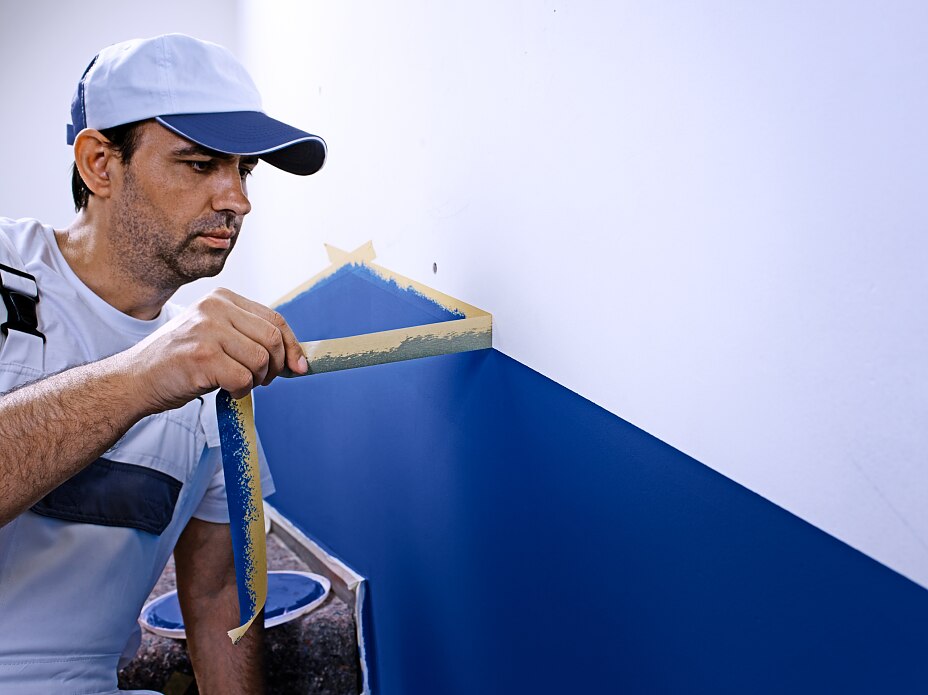 Clients have ever higher demands and standards. And the competition doesn't rest, either. That's why it makes sense for you to work with high quality materials as a professional painter. With tesa Professional masking tapes, you can rely on a high quality masking tape that will produce perfect results whilst sparing yourself expensive rework time.
As a long-standing partner of the crafts, we support professional painters in their challenging tasks. We are in constant contact and have developed adhesive tape products that effortlessly solve the everyday challenges in the area of masking and surface protection. The secret of the high quality of our painter tapes lies in an optimal combination of adhesive performance and base material. Furthermore, we obviously also make sure that the use of our products is easy.
Masking Tapes for Challenges of all Sorts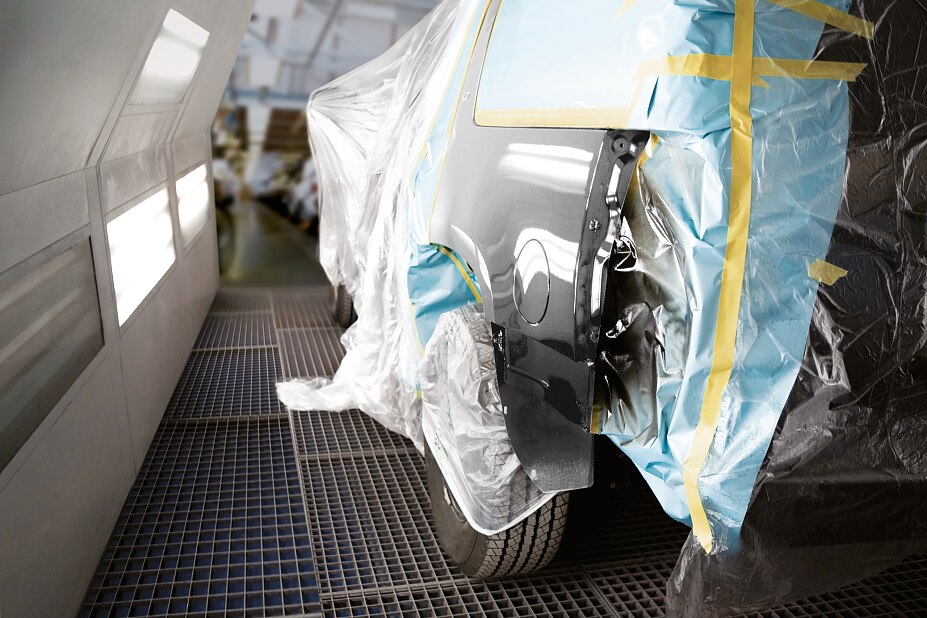 The importance of masking applications in industrial processes is often underestimated. In many cases, masking applications can strongly impact production efficiency and the overall quality of products. Only the use of appropriate masking products that offer reliable quality can help to deliver optimal results which in turn, avoids unnecessary trouble in production. Our masking solutions have been carefully developed and prove their outstanding quality each and every day in various applications worldwide – this includes surface protection against paint, dust, etc. and adhesive tapes for plastering that can be used indoor and outdoor. Our high-quality covering solutions are used for many types of tasks in the industrial area. When constructing planes, ships and trains but also cars, they play an important role, e.g. when painting parts or protecting sensitive surfaces. While the challenges vary – and thus the products - the success of our masking tapes can be summarised as follows: We offer the individually suitable adhesive tape solution for (nearly) any challenge!
Every masking tape is devised for specific areas of application. In the manufacture of our products, the precisely balanced adhesive performance and also the base material have the highest priority. Only an ideal combination of these two factors allows the balancing act between a strong bond when applying and a residue-free removal after application to succeed. In ouradhesive tape range, there are numerous masking tapes suited for specific processes, e.g. sand blasting work or when applying powder coating or for spray painting with oven drying up to 160° C.
Overview – Most Common Industrial Application Fields for Masking Tapes
Wet coating/ Spray painting
Coating process by which the material is applied to surfaces with a spray gun or via other techniques (rollers, brushes, etc.). High temperatures are often applied to cure the coating. Masking tapes are used to protect areas that should not be coated.
Free-flowing powders of thermoplastic or thermoset polymers are typically transferred to surfaces via electrostatic forces. The coating is heat-treated (180°C - 220°C), which leads to a melting of the powder and the formation of a thick and even coating layer.
Tape selection considers tear resistance and conformability needs.
Surface treatment using abrasive materials applied to the substrate via air pressure. The technique is used to remove coatings or impurities and also for surface modification (e.g. improving durability of metal surfaces).
Selection of an appropriate product depends on the aggressivity of blasting material, air pressure, and duration of the process.
Electrochemical process to cover material with a metal coating (e.g. nickel-, chrome-, or silver-plating performed in liquid electrolytes).
Masking tapes need to withstand various chemicals found in the electrolytes (alkalines or acidic types).
Temporary protection of different surfaces to prevent damage through dust, moisture, scratches, or mechanical impact.
Masking tapes are essential for painting, plastering, and surface protection and provide perfect, sharp, and flat edges. Our masking tapes are easy to use and removable without residue even from delicate surfaces, both indoors and outdoors. We offer different types of masking tapes to fullfil the specific demands of certain applications:
Cloth Tapes
Cloth tapes offer superior performance and unique functionality that goes far beyond ordinary duct tape. Applications are endless, including use in extreme temperature and climatic conditions. Our PET backing cloth tapes for example are perfect for powder coating. 
Filmic / PVC / PP / PE Tapes
When precise masking is critical, filmic adhesive tapes are the products of choice. These products are also referred to as fine-line tapes; the name speaks for itself. 
Paper Tapes
Quick, easy, and efficient products for general purpose masking and also special tasks. Our strong and resistant paper backing tapes for example also withstand the high demands of sandblasting works. And our extra thin paper tapes are perfect for razor-sharp paint edges - also outdoors or an wallpapers.
Specialist Tapes for Many Uses