ecoLogo® Assortment
With our environmentally friendly adhesives, we prove that powerful adhesive performance and sustainable manufacturing are not mutually exclusive. For our ecoLogo® products, we use recycled materials, bio-based resources, and do not use solvents or bleaching agents for the adhesive.
Sustainable Adhesives Protect the Environment
Humanity is producing rubbish as if there was no tomorrow. Plastic waste is polluting the oceans, while on land, rubbish collection is barely keeping up. Re-thinking all of this was, and is, absolutely necessary. For some time now, tesa® – as one of the first in the sector for adhesive technology – has shifted its focus towards environmentally friendly adhesives. With our ecoLogo® range, we present a series of products that meet three key criteria: quality, innovation and sustainability.
Diverse products for the most varied of tasks
We now offer a great many adhesives bearing the ecoLogo®. This applies in particular to the core categories of our business. You can find environmentally friendly hand dispensers for adhesive film, as well as glue sticks, packaging adhesive tapes, masking tapes and fabric tapes. As you can see, we don't just pay lip service to protecting the environment but live and implement it every day.
Be Environmentally Friendly at Home, in the Office and at School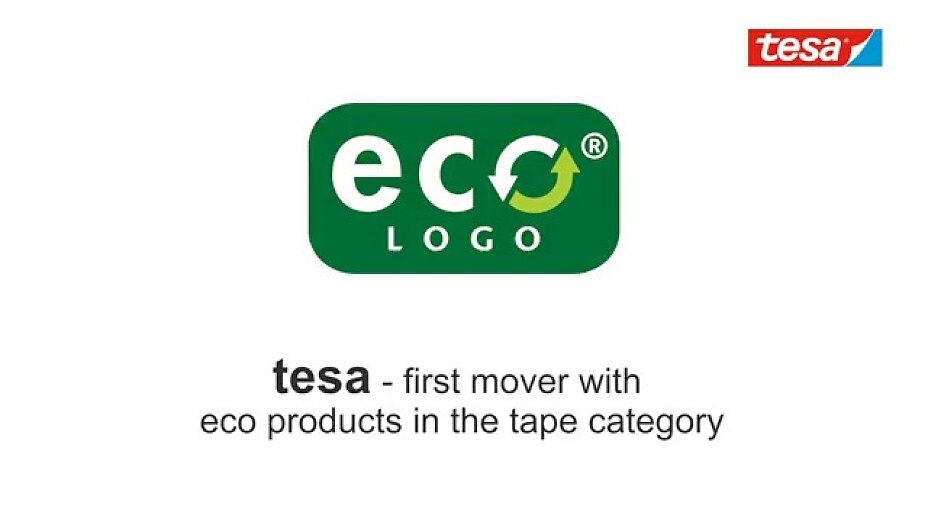 With our tesa ecoLogo® office supplies, for the most part are made from recycled and bio-based materials, you're choosing sustainability without having to forgo the familiar reliable tesa® quality. You protect the environment without having to compromise on you adhesive tape and stationery performance or comfort. From environmentally friendly and non-toxic glue sticks to biologically-based adhesive tapes and adhesive rollers… Here, you can find the most important adhesive solutions for successful office work. Learn now about all of our tesa ecoLogo® office materials!
Sustainable Packaging Products
The packaging adhesive tapes from the ecoLogo® range combine environmental friendliness with the typical tesa® quality. They are manufactured from recycled resources, and use a water-based, solvent-free adhesive. The packaging tapes command powerful adhesive performance and can be used easily. If you want your packaging to be secure, clean and friendly to the environment in the future, you should get familiar with all the advantages of our tesa ecoLogo® adhesive tapes! 
DIN-Certified recycled content
tesa is the first adhesive tapes manufacturer to be awarded the coveted DIN-CERTCO certification seal. DIN-CERTCO is an independant certification organisation which belongs to the TUV Rheinland - German technical control board
Sustainable Renovation Products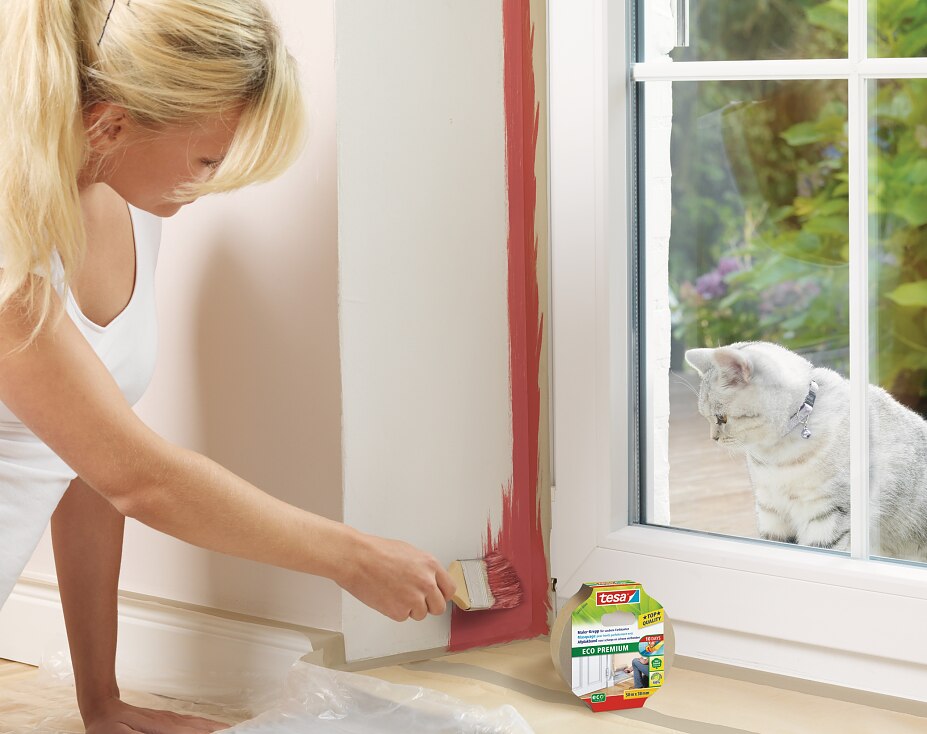 Our tesa ecoLogo® masking tapes and adhesive tapes not only impress with their environmentally friendly production but also with their powerful adhesive strength. We use recycled resources in manufacturing and a natural adhesive free from solvents. Our tesa ecoLogo® masking tapes for decorators are easy to use and suitable for tasks like painting walls and laying carpets. Here you can find all kinds of environmentally friendly products for a clean renovation!
Sustainable Repairing Products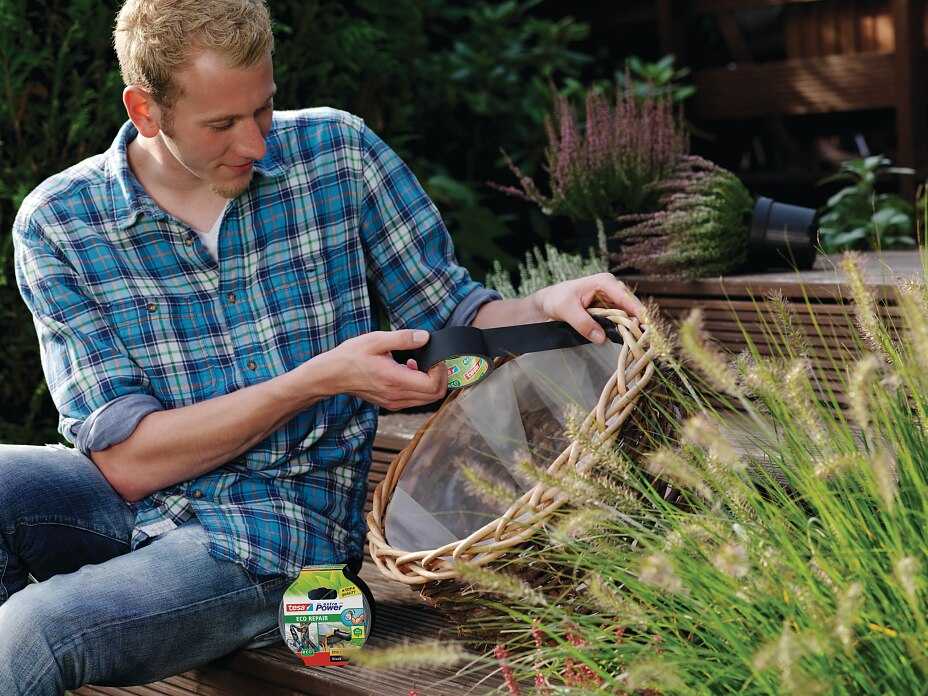 Our tesa® extra Power ECO REPAIR adhesive tapes for repairing combine the advantages of a powerfully adhesive fabric tape with sustainable production. They consist for the most part of natural fibres and bio-based materials, and use a solvent-free adhesive. The repairing adhesive tapes are tear-proof and are suited for repairs inside and outside, they are also suitable for crafts or mounting objects.
 Recycled and Solvent Free
With our tesa ecoLogo® adhesive tape range, which include packaging tape, masking tape and double sided tapes you can be sure that the carrier is made of recycled materials and that the adhesive that is used on this range of products is solvent free