tesa

® Ultra Power clear repair tape

Invisible repairs are challenging. tesa® Ultra Power Clear Repairing Tape supports you perfectly on all your adventures. It provides a convenient and discrete solution when it comes to fixing materials like plastic or glass. It has been developed for a variety of tasks such as patching holes, cracks, gaps, and tears. Due to strong adhesion, it can be used on many surfaces, even on rough and textile ones. Thanks to its high UV- and temperature-resistance, the tape withstands even extreme weather.
Transparent tape for invisible repairs: Specifically developed for discrete repairs - the perfect fixing-solution for glass and plastic materials

Powerful adhesion for reliable repairing: Very strong grip for fixing in diverse environments

Multi-purpose: Thanks to its strong adhesive, the tape sticks perfectly even on rough or textile surfaces
All Product details
Product details
Safety Instructions
User reviews
FAQs
Product details
Product description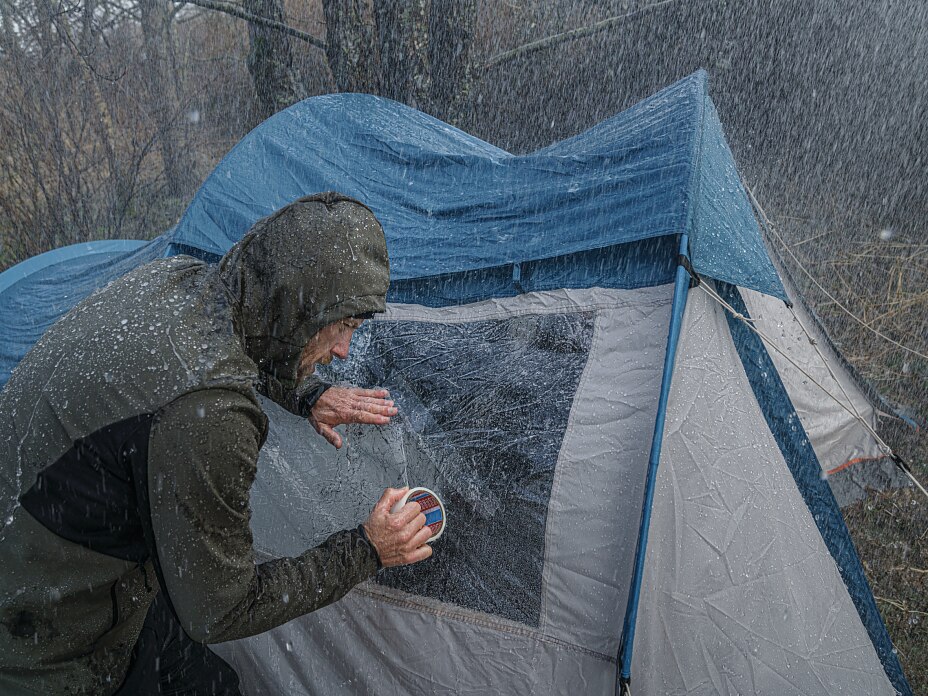 Product description
Being a full-hearted outdoor adventurer who's not shying away from going on tour in heavy snowfall and rain, you're bound to encounter minor breakdowns when you're out on the road in extreme weather conditions. Whether it's a loose car light that needs repairing, a leaky outdoor tent in heavy rain or another small emergency – with tesa® Ultra Power Clear Repairing Tape you can handle all your repairing tasks with confidence. Whether the surface is smooth, rough, or textile, the repairing tape can be used to patch up gaps, cracks, and tears unobtrusively. The tape is easy to unwind and can be simply torn by hand. tesa® Ultra Power Clear Repairing Tape is suitable for indoor and outdoor usage. Due to its high UV- and wide-range temperature-resistance, it can be used in extreme weather conditions and temperatures between -10°C and +90°C. tesa® Ultra Power Clear does not only offer tremendous help to fans of outdoor adventures, but it's a must in any household.
Transparent tape for invisible repairs: Specifically developed for discrete repairs - the perfect fixing-solution for glass and plastic materials

Powerful adhesion for reliable repairing: Very strong grip for fixing in diverse environments

Multi-purpose: Thanks to its strong adhesive, the tape sticks perfectly even on rough or textile surfaces

Developed to last: Durable due to its high abrasion resistance

Suitable for outdoor jobs: Waterproof and extremely weather- and UV-resistant
High Flexibility: The tape conforms to any shape and object

Convenient and handy: Highly convenient thanks to its easy unwinding and its simple hand-tearing

Universal application: Can be used both indoors and outdoors

Multifunctional tape: Ideal for quick and lasting fixes, e.g. suitable for patching holes, cracks, gaps, and tears