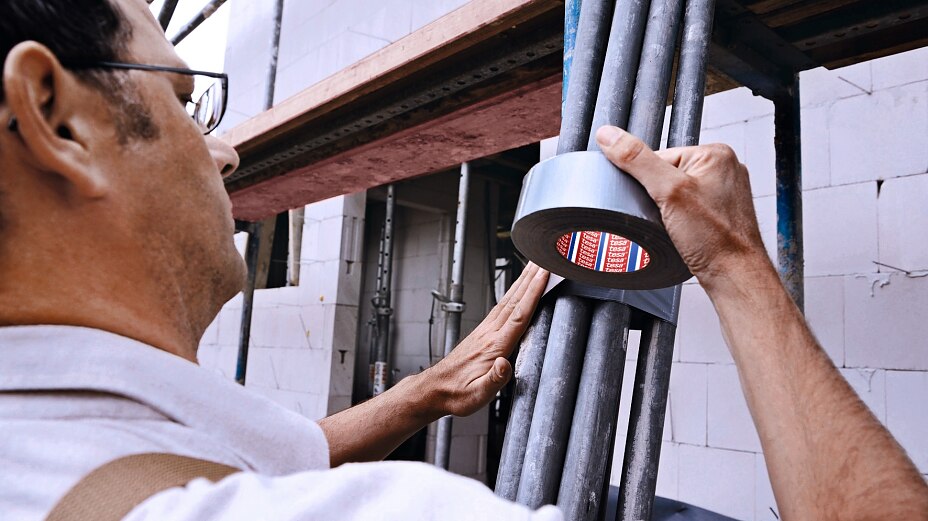 Duct tape – Reliable strength when you need it
With our adhesive duct tape, you're always prepared for emergencies, can quickly handle temporary repairs and prevent worse!
---
---
Consumer:
Our duct tape is a powerful adhesive tape for emergencies. It is most often used where something has to be fixed temporarily, and it can stick on rough and dusty surfaces and can withstand adverse weather conditions
Craftsmen:
Every professional craftsman should carry a roll of duct tape in his tool kit to be equipped for any repair emergencies on a construction site. A truly multi functional hero, the extra-strong adhesive fabric tape also helps with packaging, bundling or marking.
Industry:
Duct tapes are used in the industrial sector for various applications. Because of its robust characteristics, it can be used outdoors without any problems.
Powerful, More Powerful... Duct Tape!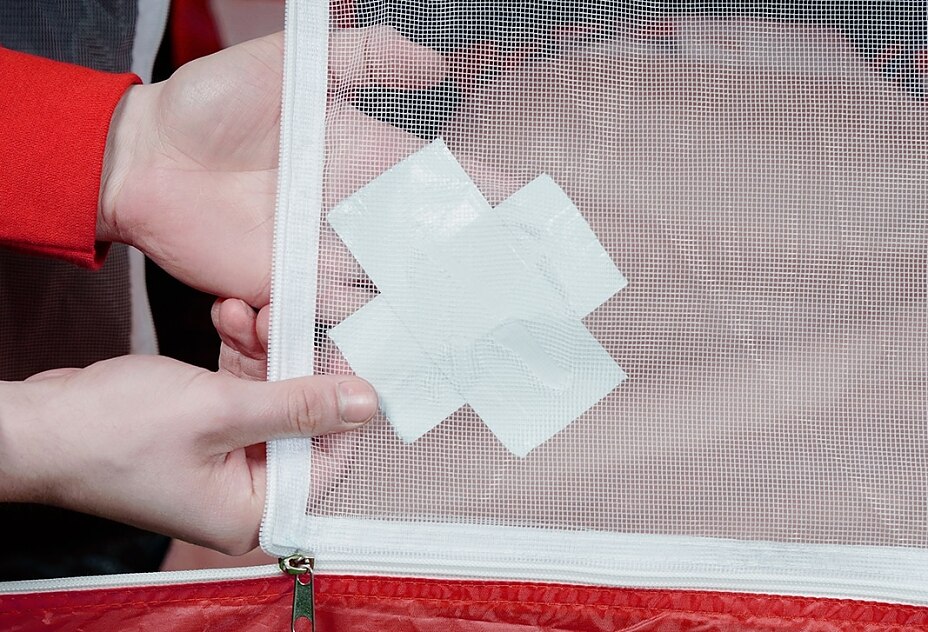 Thanks to the innovative tesa adhesive technology, our duct tapes have excellent adhesive properties. That way, you can use the special adhesive tapes even in adverse conditions, e.g. in bad weather or in temperatures up to 95 °C.
You can use our duct tape in outdoor pursuits like camping, for repairing tents or bundling equipment together.
Professional Adhesive Tapes for Professional Craftsmen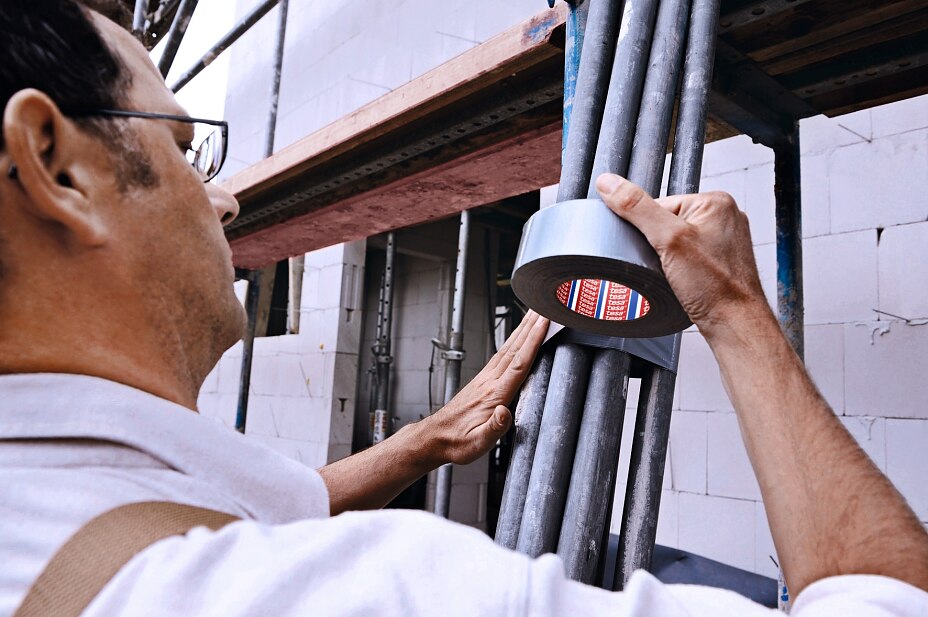 There are always situations in the everyday work of professional craftsmen where you have to react unconventionally to unforeseen difficulties. For the temporary repair of roof gutters, water hoses or cables, a duct tape is ideally suited. The particularly sticky and sturdy adhesive tape doesn't shy away from any challenge and prevents worse.
Our duct tapes show their maximum performance outdoors. The combination of extra-strong adhesive and a fabric-enhanced base material ensure that neither UV nor extreme weather conditions or high temperatures affect the performance of the tape.
Duct Tape - Adhesive Tape for Numerous Industrial Applications
As the name shows, duct tape is supremely suited for sealing ducts and pipes but also for other important tasks in industrial companies:
Gluing together construction foils
Sealing protective foils
Securing transports: fixating loose elements
Temporary repairs of machines
Duct tapes are part of our repairing tape and cloth tape assortment. Duct Tapes are the universal helper – especially suitable for general purpose and temporary applications. They often have a lower tensile strength and limited re-sistance to weathering than cloth tapes. On the other hand duct tapes offer very good humidity resistance and good ageing-resistance as well as good flexibility and good hand-tearability.
The duct tape employed in the production or storage of industrial companies excels because of its very robust nature and because of these characteristics, it is frequently used outdoors. This type of adhesive tape is a valuable partner in particular when unforeseen emergencies occur. And these can unfortunately never be excluded.
Duct Tape, Cloth Tape, Gaffer Tape, you Decide.....