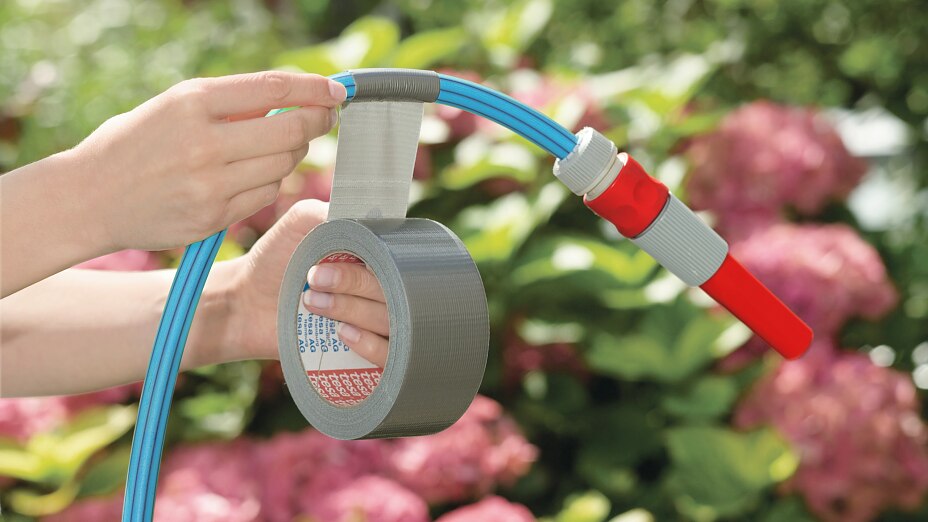 Gaffer tape - ideal for temporary repairs and mounting of all kinds
Gaffer tape is an all-round multi-functional adhesive. It is a powerful aid in emergency repairs in the home, at events and in the industrial area.
---
---
Consumer:
At home or at work, gaffer tape is used for the most diverse of purposes. As a multi functional adhesive tape, the fabric tape offers reliable assistance in an emergency and is indispensable at festivals, when backpacking or camping.
Craftsmen:
Our gaffer tape is used by many craftsmen who frequently work at events. Because when there is little time for a conventional solution, a multi purpose adhesive tape can save the situation.
Industry:
When temporary and quick repairs are needed in industrial companies, gaffer tapes are often used. If a machine in production may be affected, gaffer tape may prevent production outages.
With a Gaffer Tape, you are Ideally Equipped for Emergencies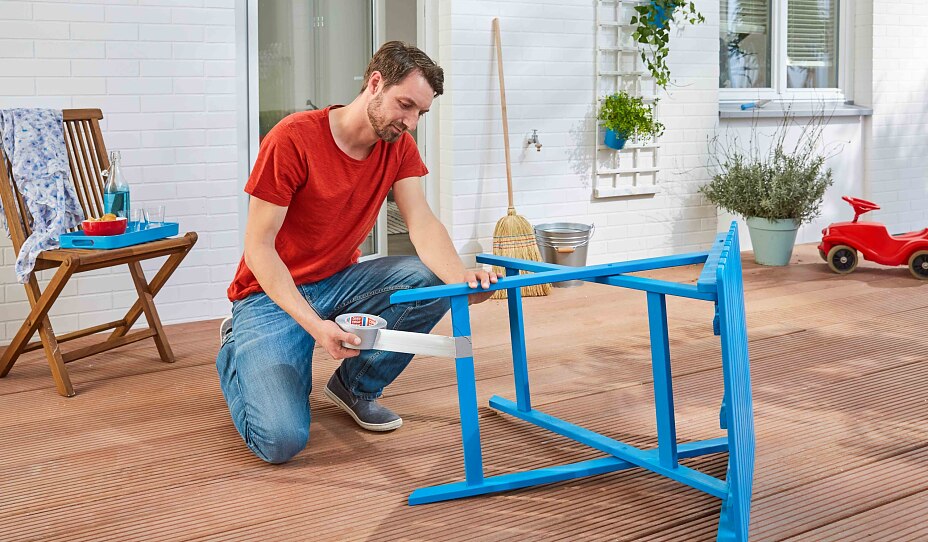 Our gaffer tapes excel with their great adhesive performance even on rough surfaces – and their extraordinary sturdiness. The gaffer tape offers many types of assistance in private homes, offices or on the road. Whenever small repairs are required, you will be happy to have an adhesive fabric tape nearby. Fixing cables, sealing a leak or reinforcing objects – you can rely on gaffer tape.
In particular when camping at a festival, it is a good idea to bring such an adhesive tape. In principle, the gaffer tape serves as a replacement of nearly the entire tool kit and may be used for tears in the tent and bundling up of tent poles. The uses of gaffer tape are nearly limitless. But one thing is for certain: you can rely on our strong and versatile gaffer tapes tapes
Gaffer tapes rock...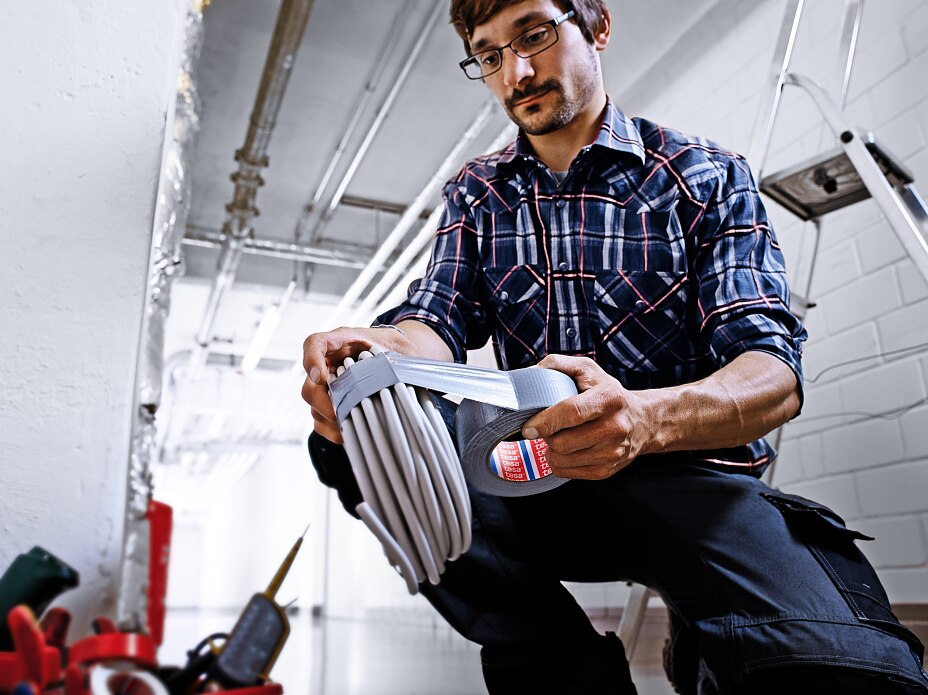 At events, there are always unforeseen emergencies. A cable is damaged, a curtain is torn, the carpet is slipping, and the sound engineer would like to fix settings on the sound system. That is when gaffer tape comes in handy! It can be used easily and solves problems with its superior adhesive performance in a flash.
Gaffer tape, though, is not just for emergencies but can be used in "regular" applications. For instance, it helps show stage actors where they have to stand during a show, it is also suited to marking off dangerous areas. Our adhesive fabric tapes are very robust, can be torn by hand and removed easily.
Gaffer tape: Important for Many Industrial Processes
Adhesive tapes are very popular in the industry as first aids. They can even ensure that production lines keep working, with a temporary repair preventing losses in revenue. The gaffer tapes are the ideal solution when minor damages are to be fixed with minimum effort – at least for the moment. This is only possible because a gaffer tape has strong and reliable adhesive strength and the fabric backing exhibits high sturdiness. Despite these qualities, it can be simply be torn by hand and is ready for use at once.
The application areas for gaffer tape are nearly limitless. In a large industrial company with a lot of machinery, an emergency may occur at any time. Aside from temporary repairs, the extra-strong fabric adhesive tape is also useful for other tasks and challenges, e.g. bundling or putting together palettes, packaging heavy cardboard boxes as well as fixing or reinforcing objects of all sorts.