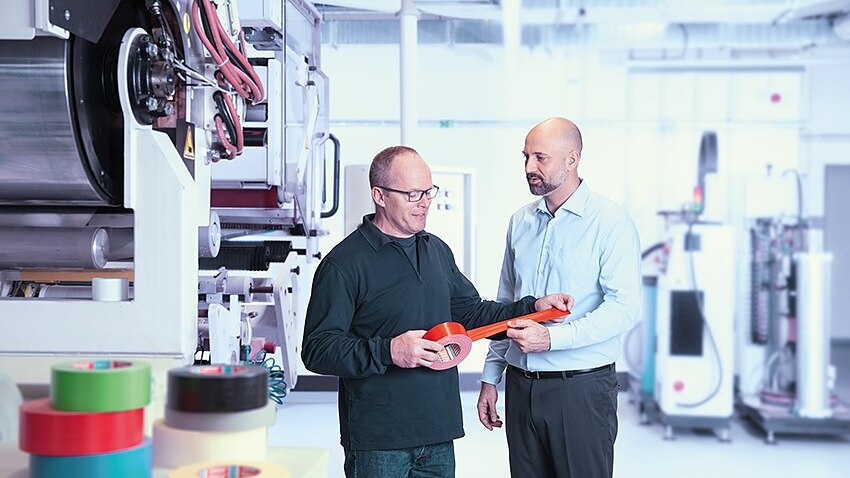 Cloth tapes – power and strength for many types of applications
Cloth Tapes or Fabric tapes can be employed for countless applications at home and office, in crafts and industrial companies. Here, you can learn more!
---
---
Consumer:
Our cloth tapes are among those adhesive tapes that are ideally suited for repairs and reinforcement of objects due to their sturdiness.
Craftsmen:
In crafts companies or on construction sites, there are frequently emergencies when a cloth tape is needed for temporary repairs.
Industry:
Our fabric tapes and cloth tapes are suited for many applications in industrial companies. They are very popular as first aids in emergencies as they allow minor repairs to be handled easily.
Structure of a Cloth and Fabric Tape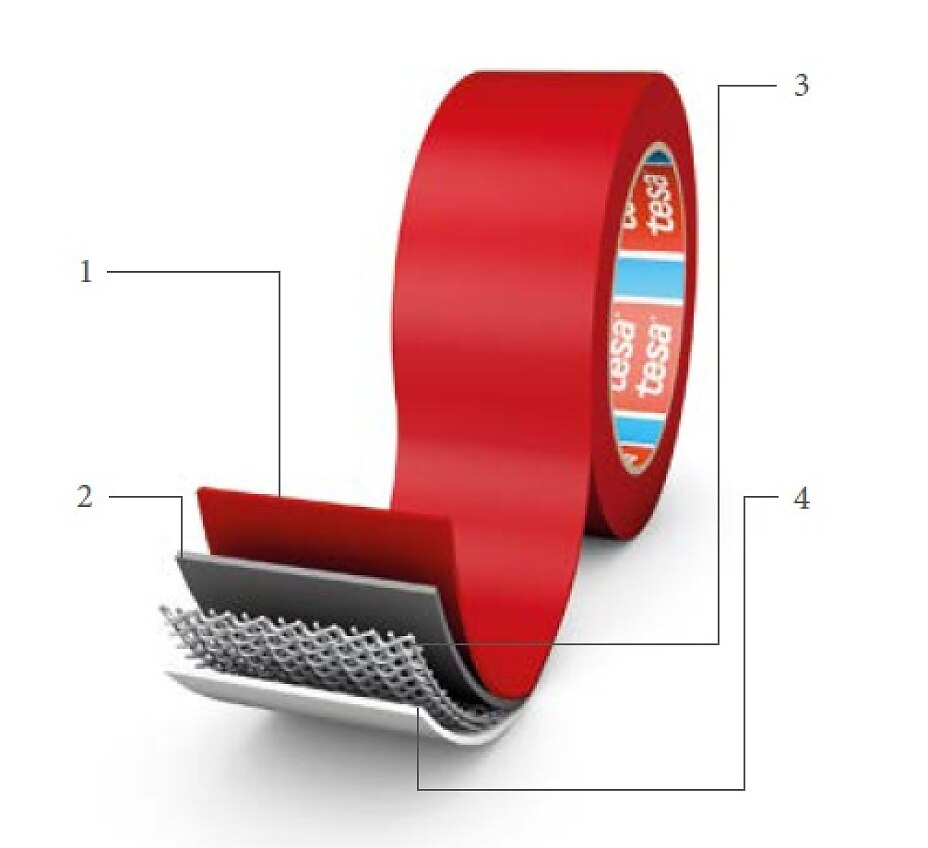 Our cloth and fabric tapes are single-sided adhesive tapes and consist of at least four functional layers:
1) Top coat: The type of top coat has a big influence on the following tape properties:
Colour brightness (glossy / matt)
Marking and printability
Resistance against solvents / moisture / humidity
2) Plastic layer: The coating affects major characteristics of the cloth tape:
Colour, gloss
Barrier function
Stabilisation and protection of the cloth fabric
3) Fabric (woven/knitted): The cloth backing is responsible for different features of the adhesive tape:
Flexibility
Mechanical strength
Many other features
4) Adhesive system: Depending on the specific adhesive system (natural or synthetic rubber), the following features are affected:
Adhesion/peel
Shear strength/cohesion
Tack/wetting
Versatile Fabric Tapes for Private Homes and Offices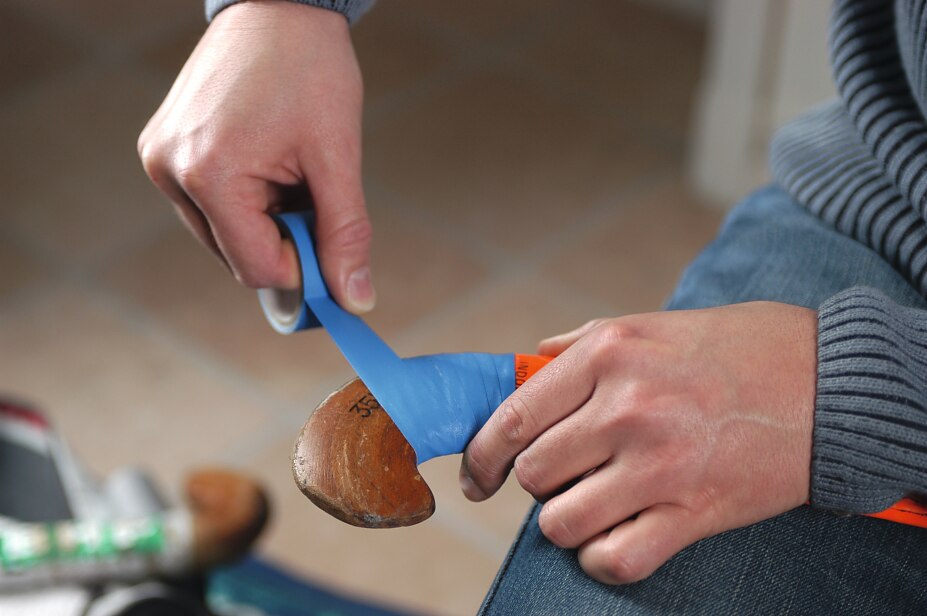 A cloth tape is a much used everyday helper. Its frequent tasks in home and office include the (temporary) repair of objects of all sorts, reinforcing book covers, affixing cables or marking off important areas. Our fabric tapes excel with an extraordinary adhesive strength, they are extremely sturdy and are suited for various applications both indoors and outdoors. Despite – or perhaps because of – these robust qualities, fabric tapes are also often used for delicate handicrafts, e.g. model building.
The challenges a fabric tape has to solve outdoors include among others fixing wading pools, sealing roof gutters or repairing handles (e.g. on a bike or a wheelbarrow). If you want to equip your home, garden and office for emergencies, a fabric tape should surely be in your first aid kit for repairs.
Cloth Tape for Repair and Maintenance Work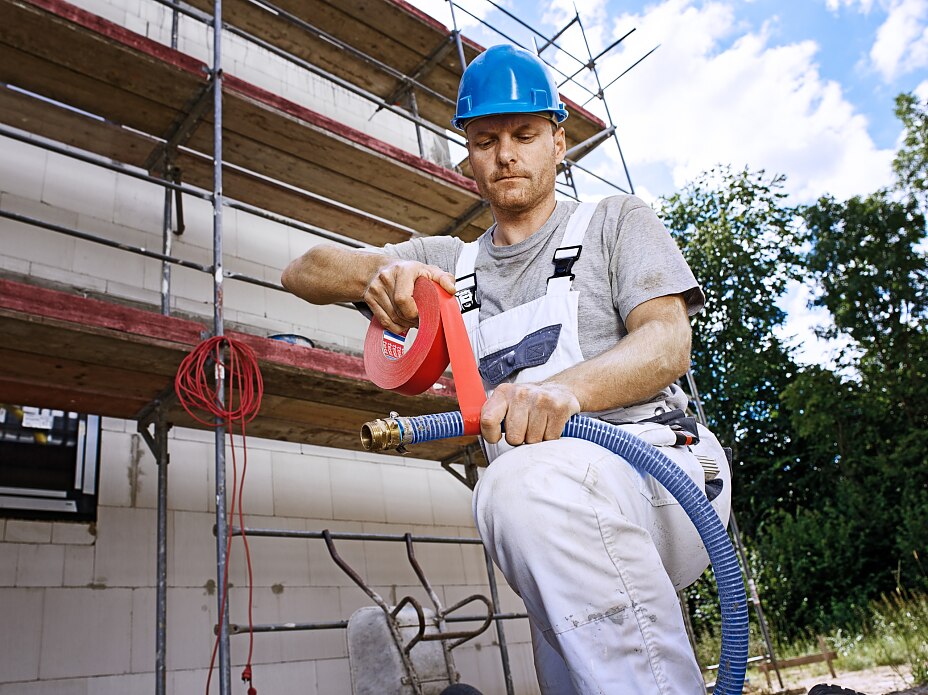 Cloth tapes are essential for some trades while they are only used sporadically by other craftsmen. These all round adhesive tapes are required, though, in any professional crafts company. Whether for temporary repairs of machines and systems (heating constructor), sealing tears in covering foil (painter) or fixating electric cables on a construction site (electrician) – our adhesive solutions actively support craftsmen in their daily work.
In our range, you can find for the most part fabric tapes whose base materials are coated with polyethylene (PE) or acrylate. Combined with an adhesive made from natural rubber, these form products that are extremely effective and meet the highest of requirements. Therefore, most adhesive tapes are very resistant towards extreme temperatures, UV light, acid or oil. As they are also resistant to weathering, water-proof and hardly flammable, the fabric tapes are supremely suited for outdoor applications.
Powerful Fabric Tape for Industrial Companies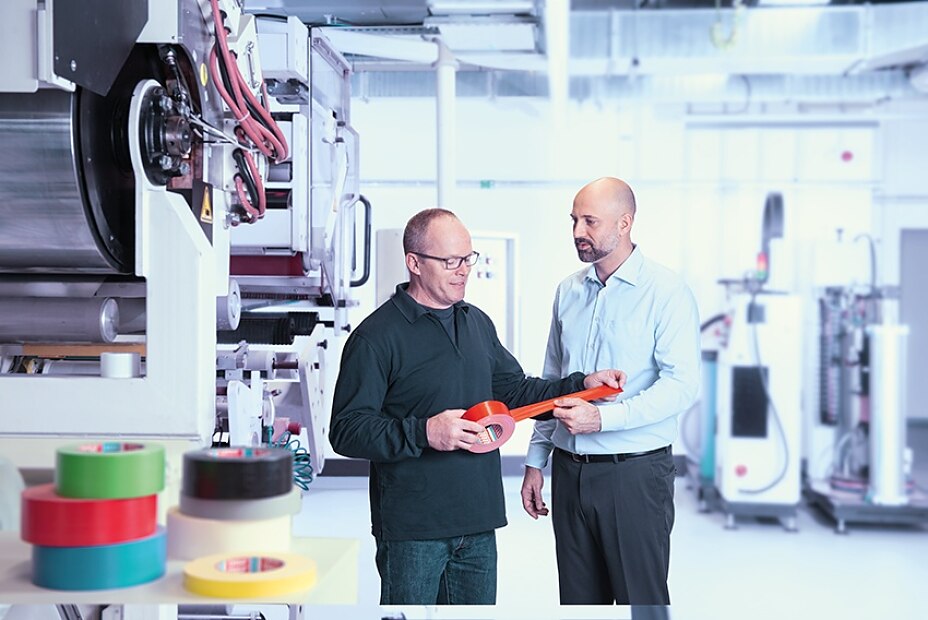 The requirements of resources are much higher in the industrial area than at home. In an industrial company – especially in the production stage - a cloth tape has to last through sometimes extreme conditions. Our adhesive tapes succeed in these challenges with flying colours. Due to their range of application, our fabric tapes are resistant to temperatures, weathering and even many chemicals.
Our fabric tapes and cloth tapes are used among others for surface protection during sand blasting, for striking floor markings or for writing and marking. Because of their superior adhesive technology, the adhesive tapes even work on uneven and rough surfaces. With our fabric tapes, you can work efficiently, reduce your costs and increase the productivity of your company!

Our cloth tapes are ideal products for the daily demands encountered in industry. The perfect solution for any maintenance, repairing, and overhaul task in technical and industrial plants, for technical services in industry, or for competent and supportive solutions in arts and entertainment – the applications are endless, including usage in extreme temperature and climatic conditions.
Specialties and Premium tapes: For sophisticated applications with a high level of properties: highly temperature resistant, excellent tensile strength, and straight longitudinal and horizontal tear edges.
Mid-grade: Ideal adhesive tapes for temporary repairing applications. They can be used on rough surfaces and can be removed quickly and residue free after usage.
A craftsmans toolbox isn't complete without....