Lay-Up and Infusion Process
The lay-up and infusion process is at the core of blade production – make your processes fast and reliable.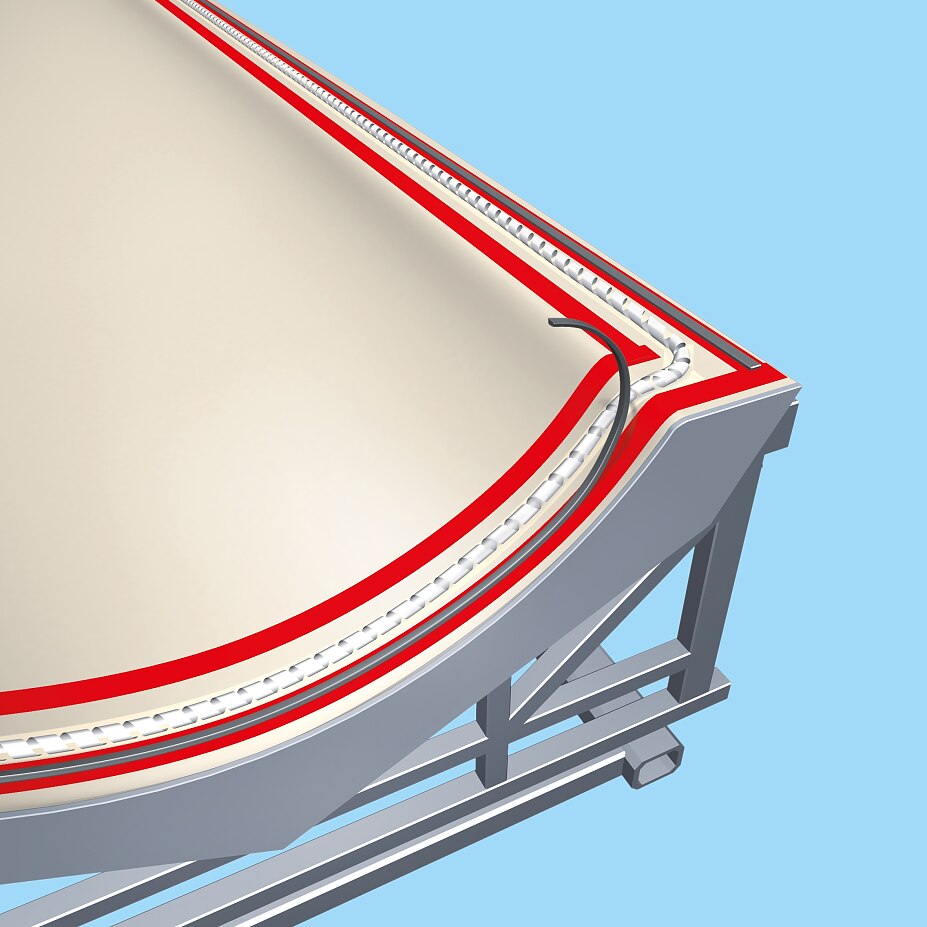 Our range of single-sided PET tapes with silicone adhesive are designed for masking applications around the mould during resin infusion. They adhere well to moulds treated with release coats, can be removed without tearing and protect the mould from flashed resin. They are available in various colours and thicknesses for either higher conformability or greater tensile strength.
Product features:
Excellent adhesion on mould surface, even with release coat applied
Temperature resistant up to 220°C
Easy removal without residue
Fixation of Resin Infusion Channels
Our selected double-sided tapes are a trusted solution for fixing plastic resin infusion channels to the resin distribution net. They can be applied quickly and reliably, which leads to a more homogeneous resin distribution. We have tapes with different levels of adhesive on each side for better removability.
Product features:
Good immediate adhesion

Trusted solution for blade production
Our single-sided duct tapes feature an aggressive tack even on rough surfaces. They are easy to tear by hand and can be used for a wide range of fixing and bundling applications on the shop floor.
Product features:
Holding of Vacuum Spirals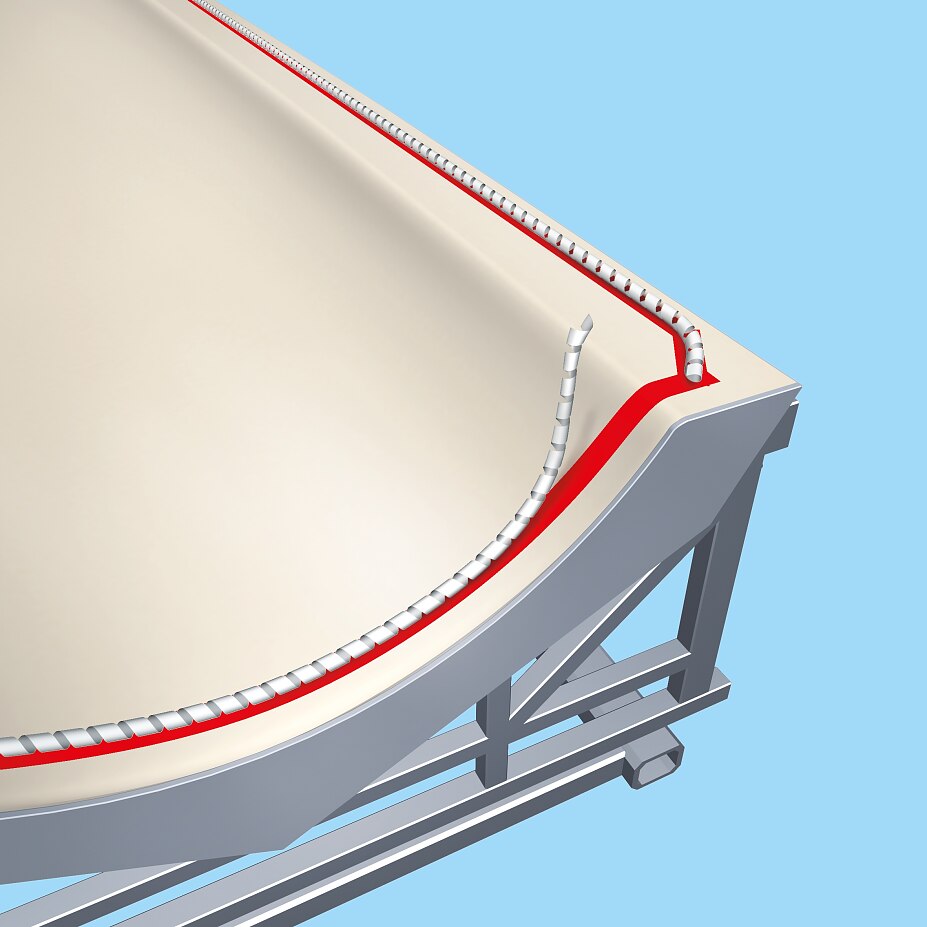 There are several methods for forming the vacuum channels. If you want to affix vacuum spirals to the mould, then choose one of our double-sided tapes. The tape will need to bond well to the mould and the vacuum spiral so that there is no displacement during mould preparation and resin infusion. Using a tape that can be removed without leaving any residue reduces the time needed for the next mould preparation cycle.
Product features:
High immediate adhesion

Good removability
The blade consists of numerous layers of glass fibre. Our customers use different methods for preventing the web from slipping into the mould during lay-up. At the edge of the mould, tesa double-sided adhesive tapes can be used to fix the first layer as well as the following layers to each other. Which product is used depends on requirements for removability and temperature resistance. Please contact us for more information.
Product features:
Very good tack

tesa

® 51960: Residue-free removable

tesa

® 51960: Temperature-resistant adhesive