What's your bonding challenge?
"Let's design the future together and create new possibilities for permanent & constructive bonding"
With our tesa® ACXplus tape assortment, you can easily and quickly create a long-lasting bond of different materials. These high performing double-sided acrylic foam tapes offer you new options for aesthetically pleasing, secure, fast and permanent bonding applications. Rethink your design options and get inspired by watching our tesa® ACXplus video.
The challenge of joining a variety of materials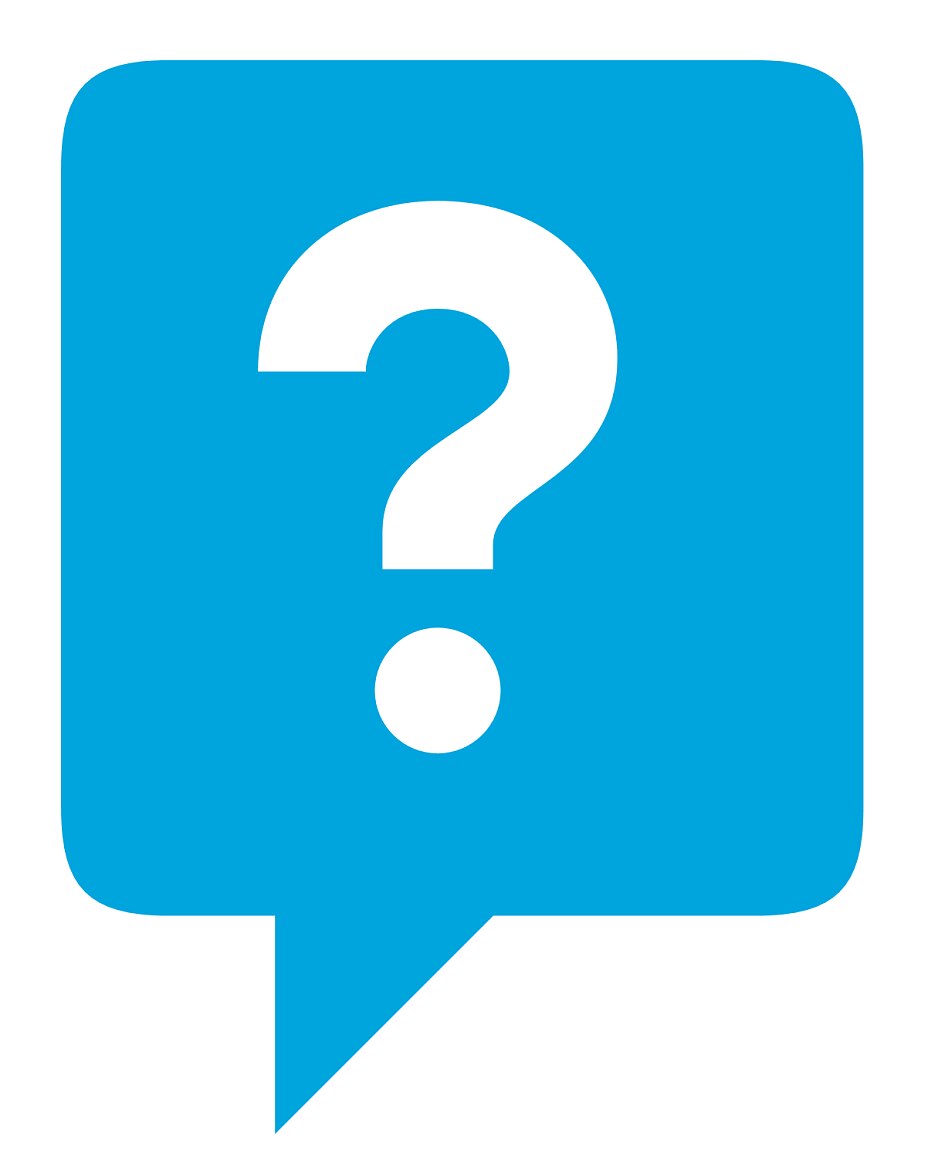 Constructive and permanent bonding can be a challenge in almost every industry. Often different materials need to be bonded - for example aluminum, steel, glass, fiber composites, plastics, painted or powder-coated surfaces. In today's design concepts, high-tech materials need to be bonded without affecting their special structures and properties.
The solution: our
tesa

® ACXplus acrylic foam tapes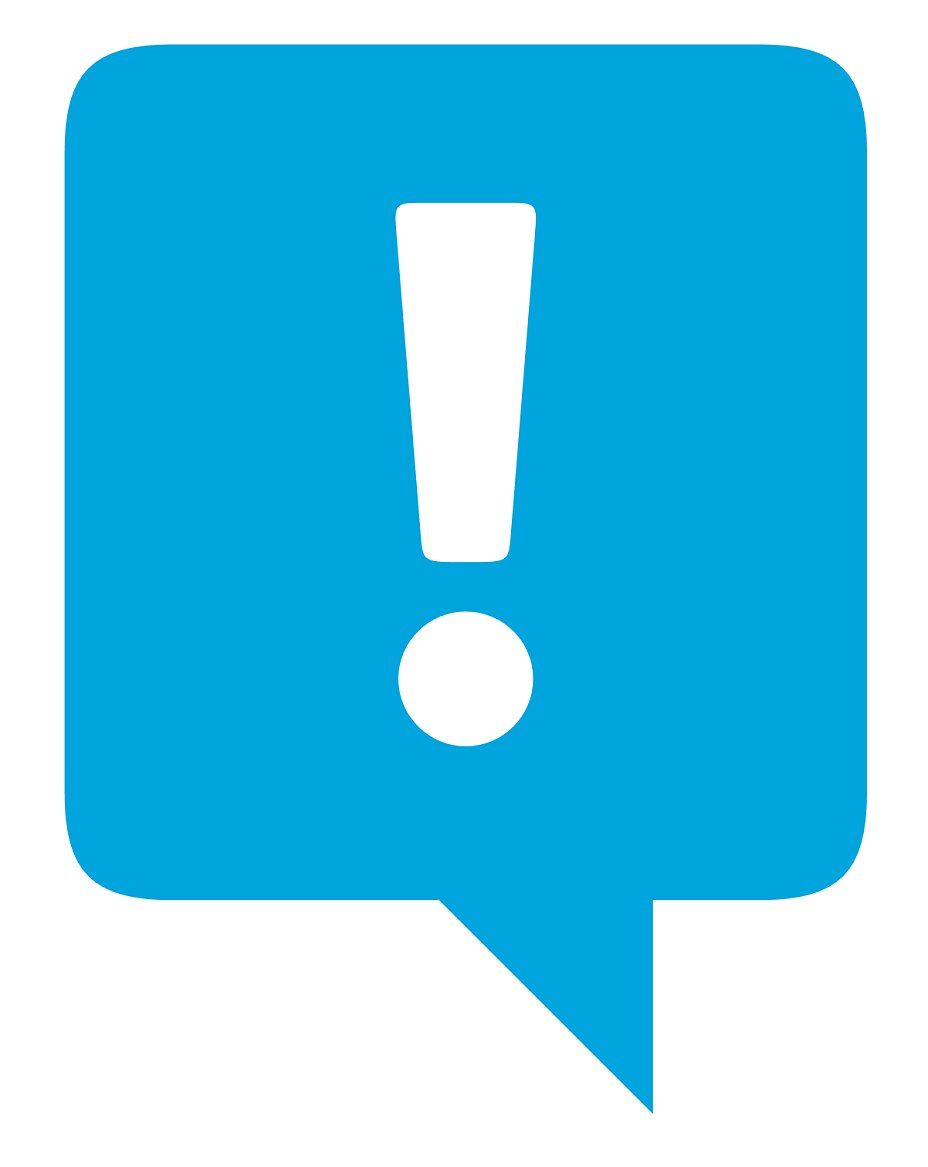 For powerful, long-lasting bonds, even on materials with different surface characteristics.

Traditional mechanical fasteners like screws, rivets, and welds may provide insufficient bonds. Over time, they can come loose or start to rattle, and they can damage the joined materials. To overcome this challenge, our high performance acrylic foam tapes provide reliable solutions for permanent bonding applications, optimizing your manufacturing processes, and helping you to offer competitive products to the market.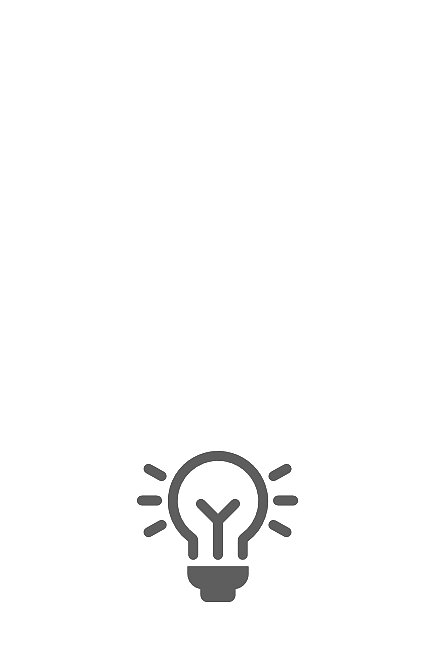 New possibilities
Forget traditional fastening methods and liquid systems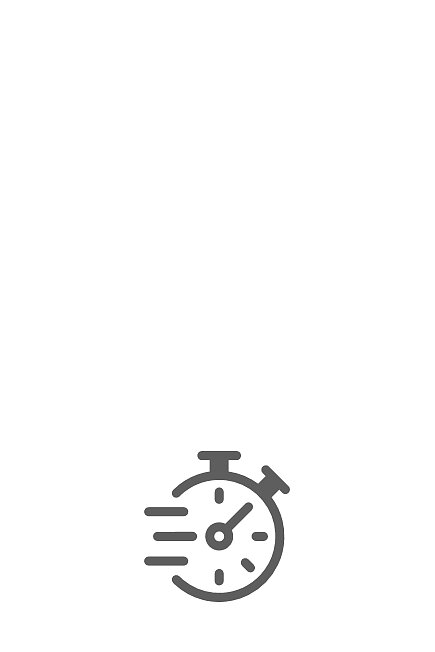 Higher efficiency
Save time with a fast and clean tape application process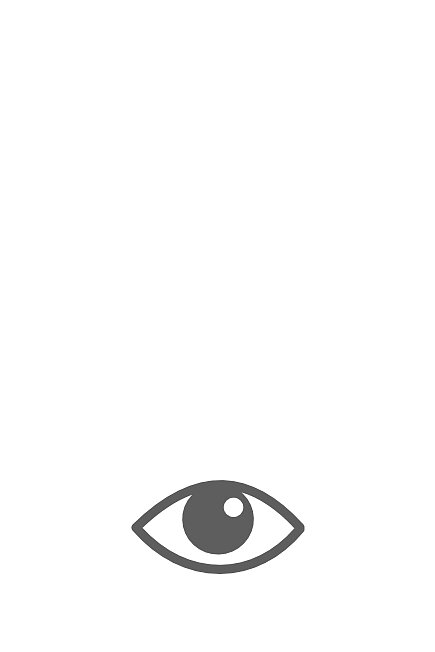 Design flexibility
Achieve invisible fastening without material damage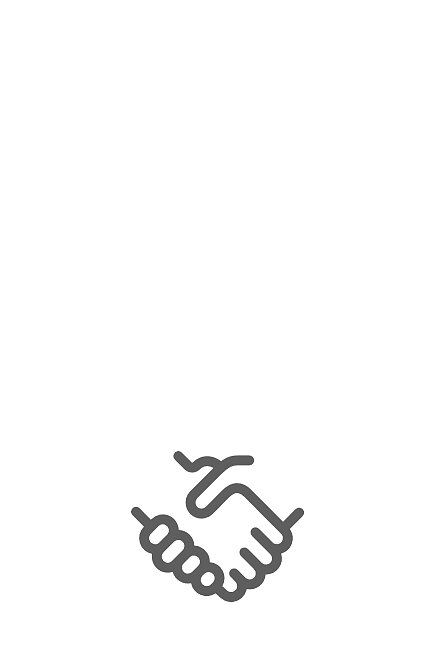 Reliable support
Trust in years of experience and our application advice
Working together to find the perfect products and processes
Do you want to know more about our products? Please click here for more details or use our contact form to schedule your individual consultation with one of our experts.
Our product assortment: key features and application benefits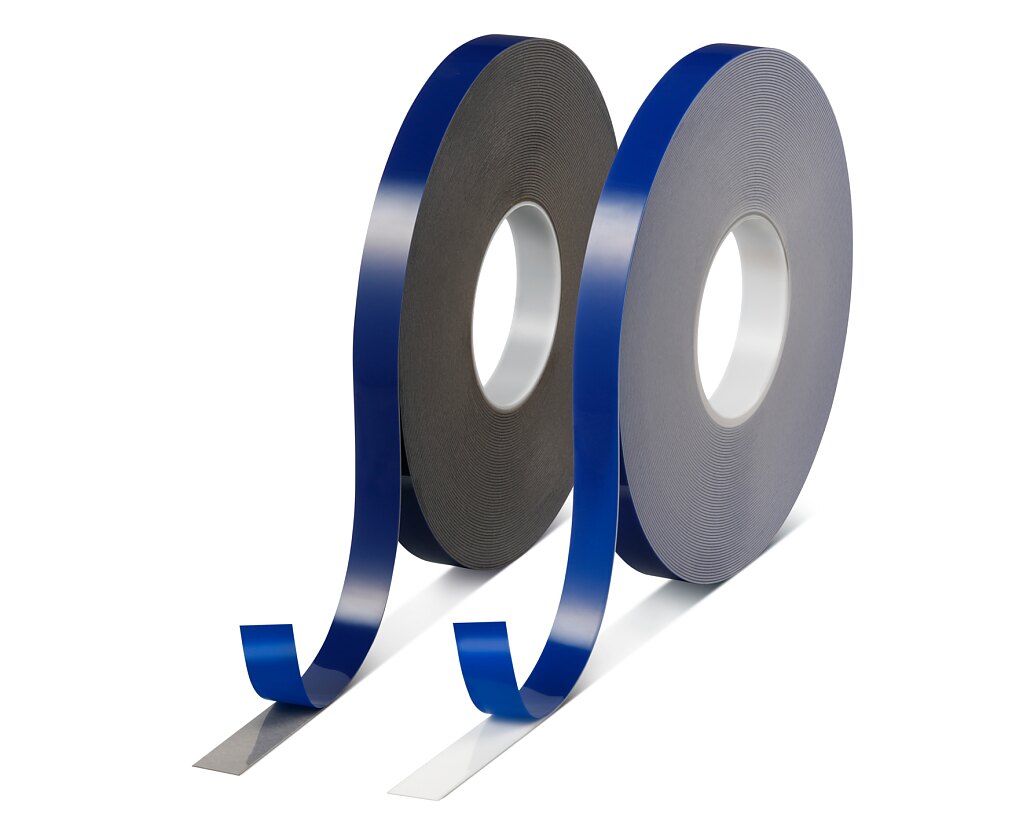 01

tesa

® ACXplus 704x

The acrylic core tape is available in gray and white, and is recommended for indoor applications. Both color options adapt very well to metal and plastic surfaces and avoid reflections on translucent and decorative elements.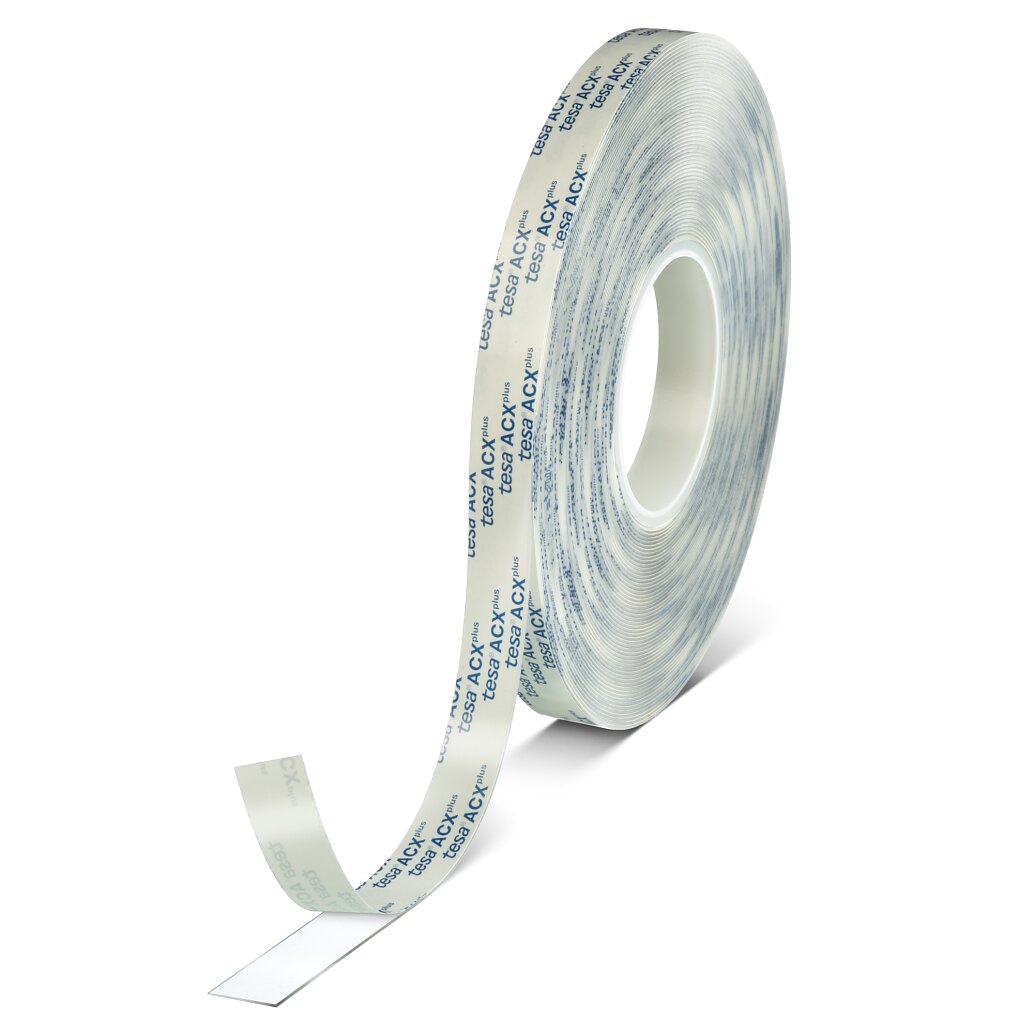 02

tesa

® ACXplus 705x

This product is a highly transparent acrylic core tape and ideal for bonding of transparent or translucent materials, such as glass or acrylic. It is suitable for indoor, as well as outdoor applications.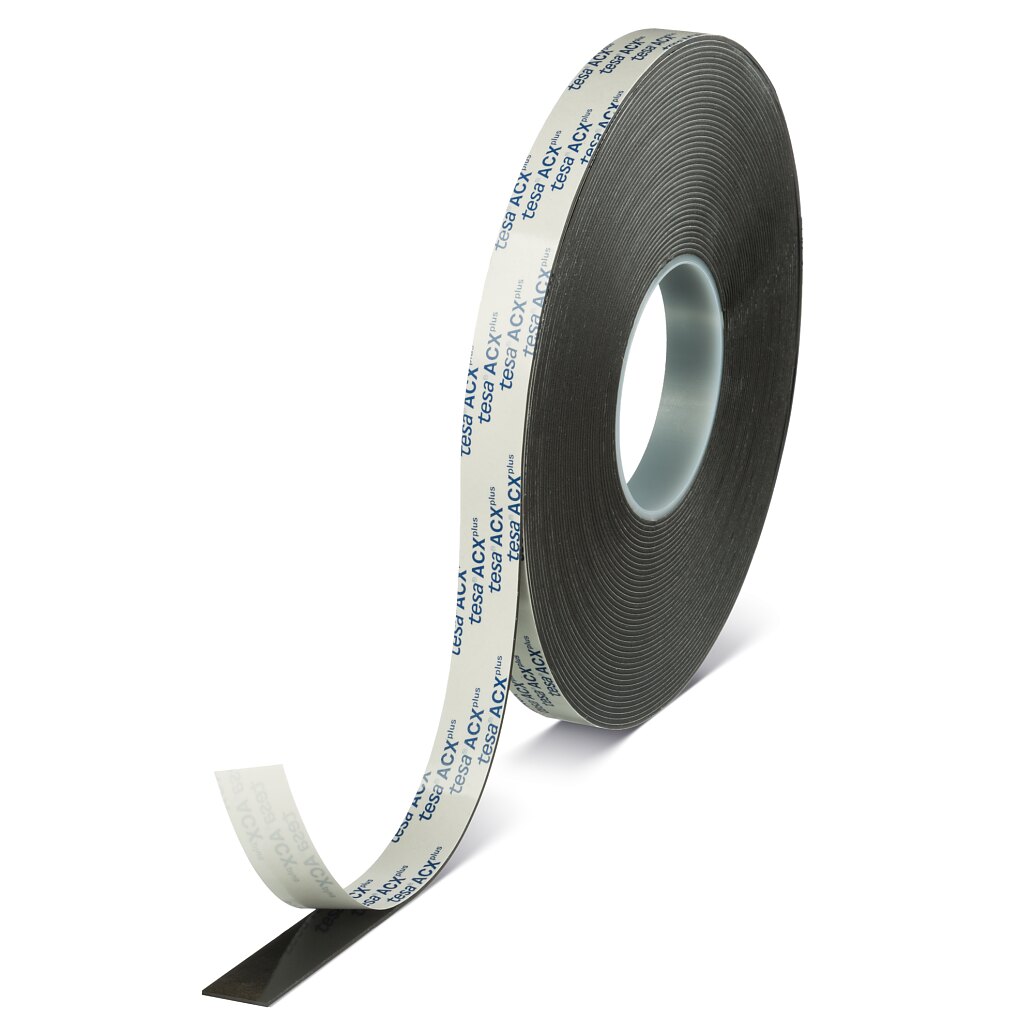 03

tesa

® ACXplus 706x

Our black foam tape combines high adhesion levels on hard-to-bond substrates with resistance to plasticizer migration and is recommended for indoor applications.
04

tesa

® ACXplus 707x

An outstanding cold shock performance down to –40 °C is one of the key features of this black acrylic foam tape. A secure and durable bond, even in outdoor conditions, is achieved in combination with our adhesion promoters.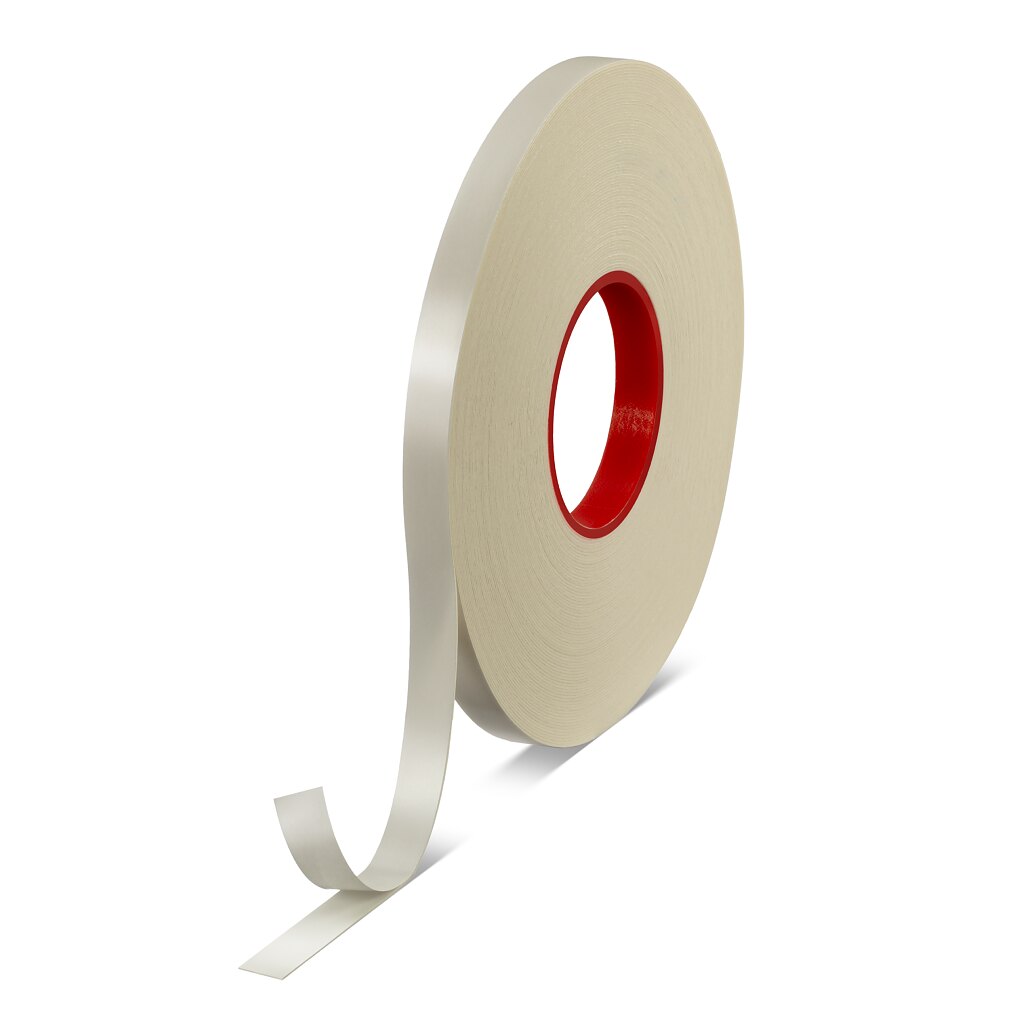 05

tesa

®

flame

X

tinct

4506x

This product is a double-sided acrylic core tape with proven flame retardent characteristics. The white product is halogen-free and UL94 and FMVSS 302 compliant and recommended for indoor and outdoor applications.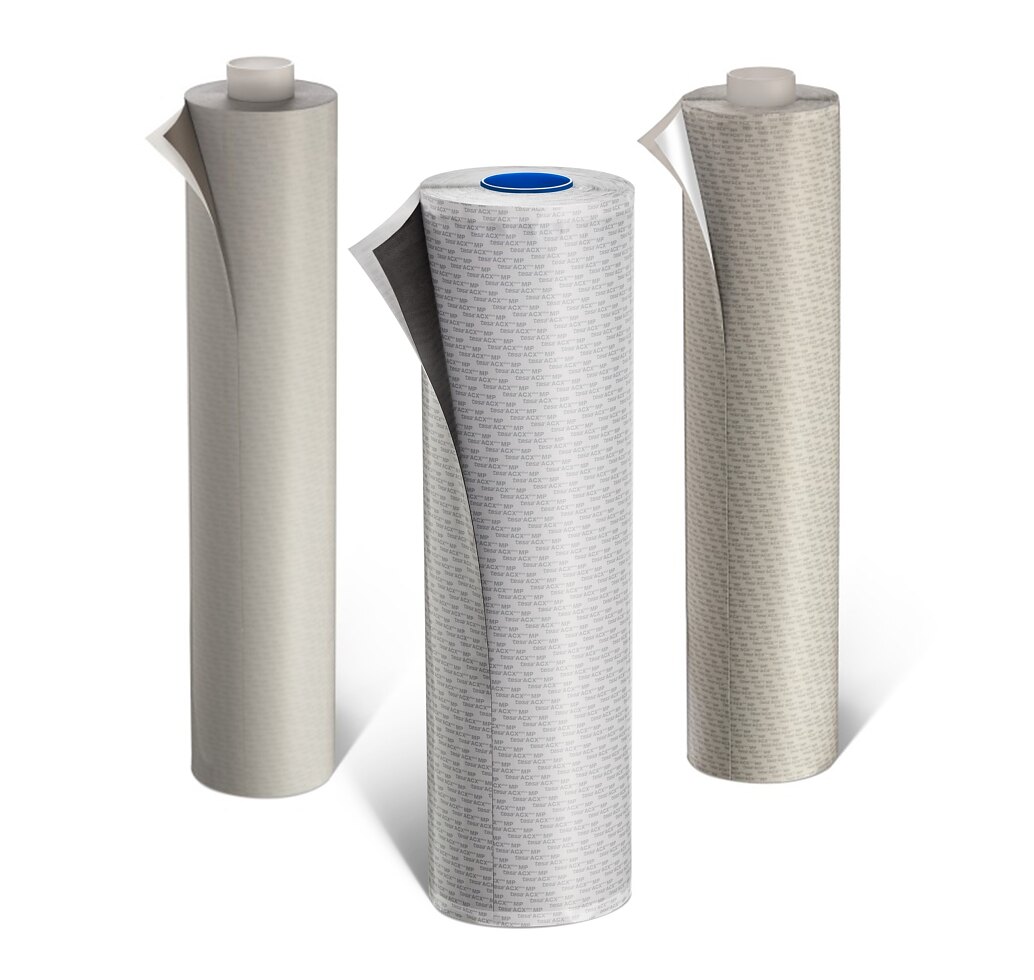 06

tesa

® ACXplus Multi Purpose (MP)

This is our acrylic foam tape family for converters and industrial distributors with converting equipment. The products are recommended for indoor multi-purpose applications and are available in three colors: transparent, gray & black.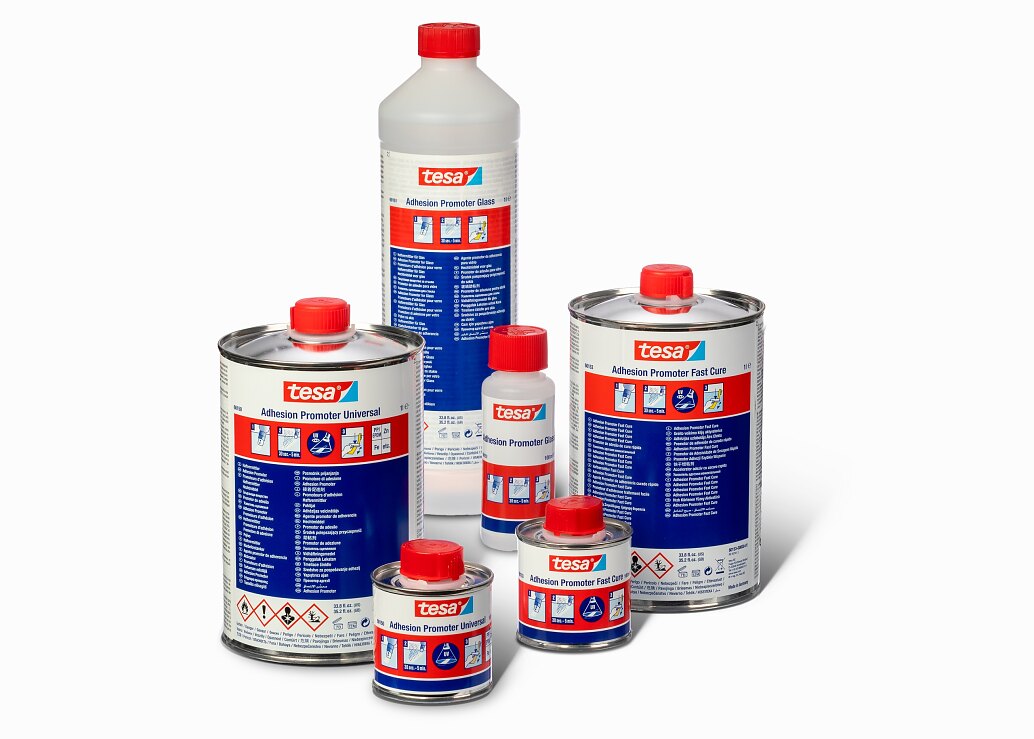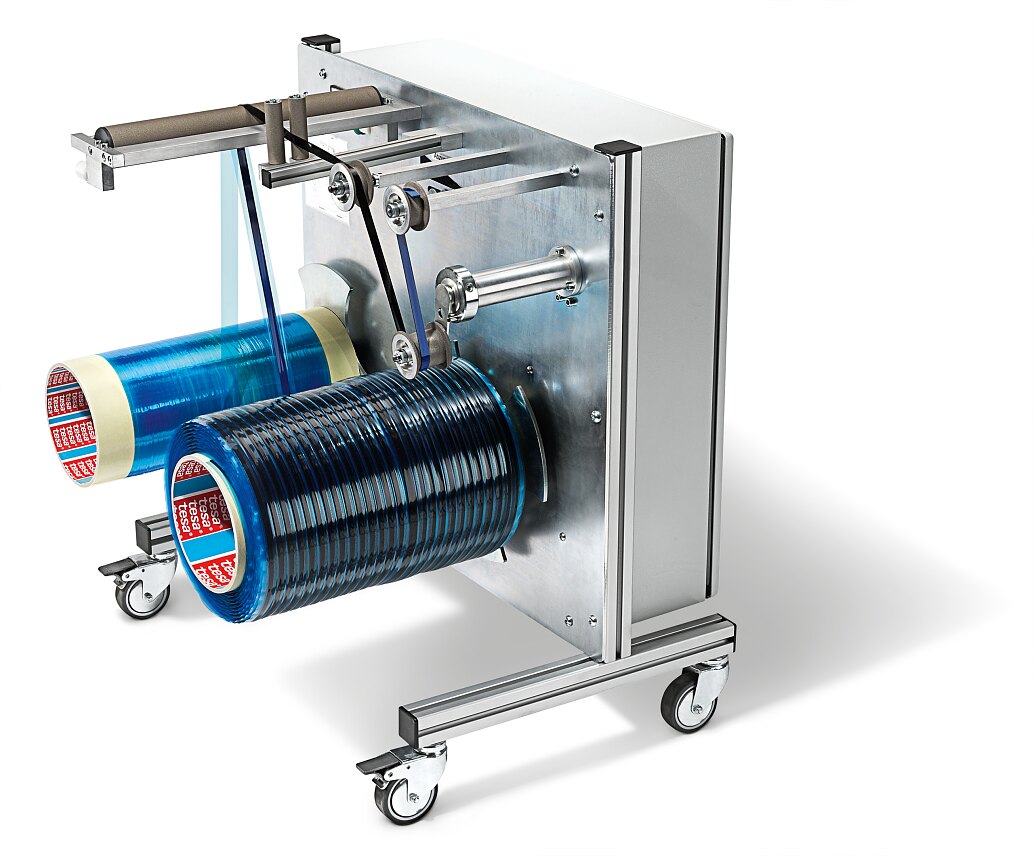 08

Dispensing tools

We also offer dispenser and application tools for our tesa® ACXplus assortment to make efficient tape processing possible and ensure a quick and precise application.

 
Mechanical features of our
tesa

® ACXplus assortment
The high performance of tesa® ACXplus acrylic foam tapes is based on a special feature: viscoelasticity.
Viscoelasticity describes a material performance which is defined by both elastic and viscous characteristics. The elastic restoring forces provide inner strength while the viscous part of the material behavior leads to relaxation of mechanical stresses.  tesa® ACXplus employs a special acrylic adhesive system that combines both effects in an outstanding way:
Elastic and viscous characteristics provide the strength for a permanent bond
Constant product features over time even in outdoor conditions

tesa

® ACXplus can compensate static loads over the entire bond's duration of the product life cycle
Our acrylic foam tapes compensate for thermal elongation of different materials
Dynamic stresses are optimally dissipated for a secure bond 
For more product details and technical data, please download:
tesa

® ACXplus consultation request