Roller Wrap Tapes
Tapes with a silicone rubber coating are highly resistant to "sticky" substances yet provide a reliable "non-slip" effect on smooth substrates.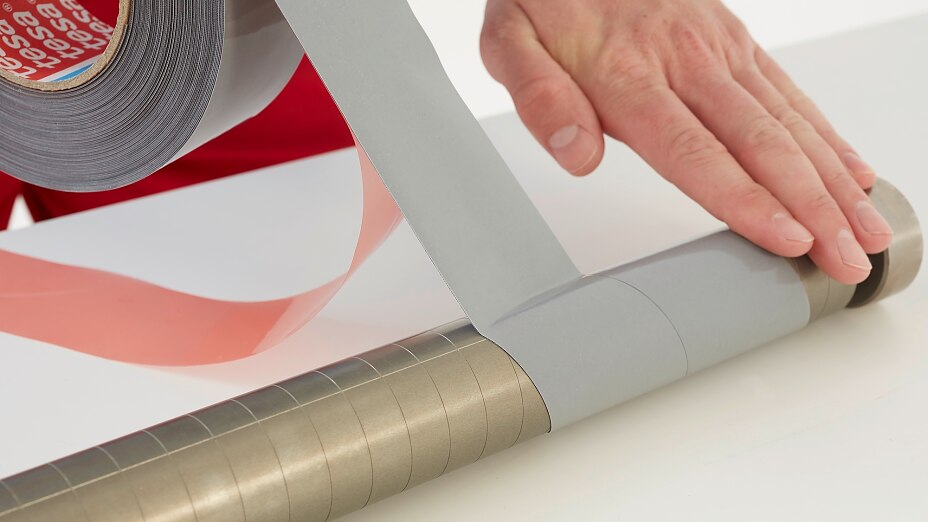 Our decades of experience as the pioneering manufacturer of roller wrapping tapes have made our Printer's Friend® tapes a benchmark. They support a variety of manufacturing and printing processes that utilise roller systems and process materials such as films, textiles, paper, and more.
Ever striving for highest quality and optimal solutions, the well-proven tape design has been improved even further over the years, ensuring maximum process reliability and efficiency.
The tape design allows for clean and accurate application, while at the same time ensuring easy removal. Applied on the roller, the tape will securely keep its position, even at elevated temperatures.
Our Printer's Friend® roller wrapping tapes:
​Smooth -

tesa

4563, Pimpled -

tesa

4863
Offer outstanding grip and traction to provide tension in the web being processed
Repel a variety of substances involved in the process (e.g. adhesives or inks)
Are highly resistant to wear
Are easily removable, even after a prolonged period of time
Are exceptionally temperature resistant