Barrier & Warning Tapes
Marking tapes and hazard warning tapes identify temporary hazards and can be used for lane or area demarcation when a robust tape is required.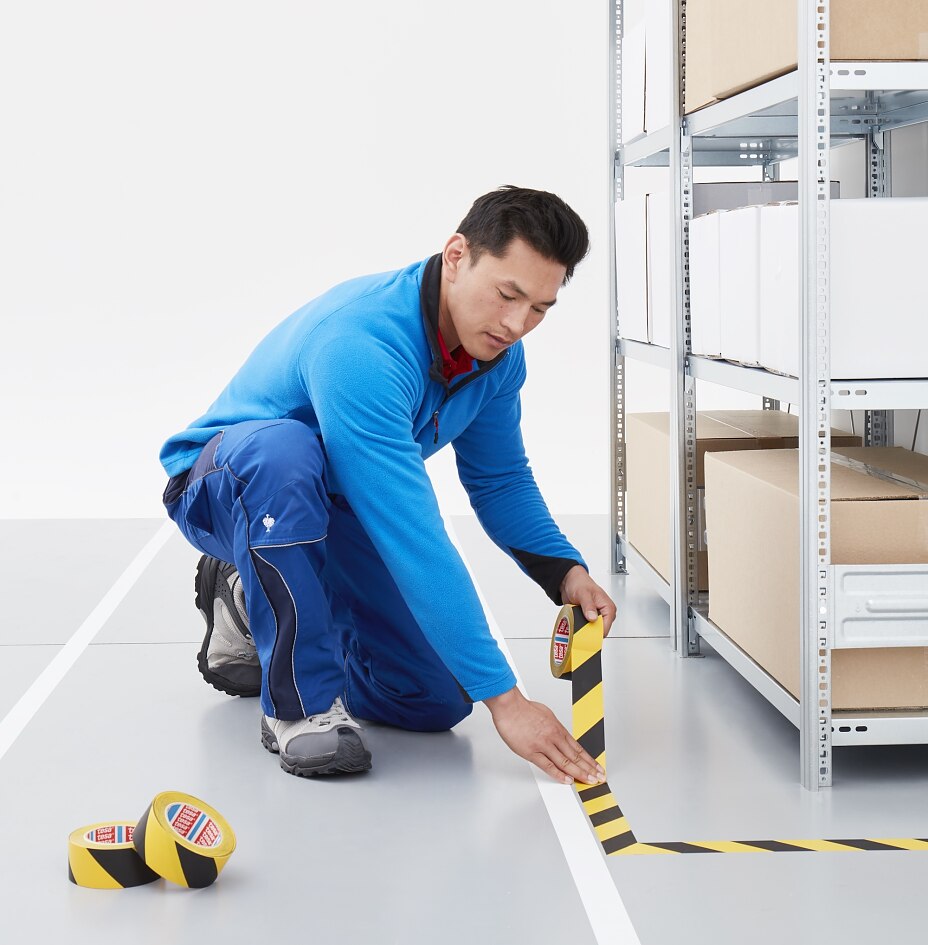 tesa 60760 hazard warning or lane making tapes are intended for temporary use. Mark out walkways in warehouses or sports courts in leisure centres with this strong yet soft and hand tearable PVC tape. The modified adhesive is made of natural rubber for good adhesive strength and reliable adhesion to the surface underneath whilst assisting the removal of the tape when its no longer required. The abrasion-proof hazard tape can with stand industrial usage being driven over by forklift trucks or you can even use an industrial floor cleaner over them. They can be torn by hand and are also suited to rough surfaces like concrete or screed and is a valuable aid when marking hazards on building sites or in workshops.
tesa 4169 is a permanent version of tesa 60760 with a strong acrylic adhesive which is UV resistant, which can be used in areas that are exposed to sunlight and weathering
Both tesa 60760 and 4169 come in various colours and striped hazard warning versions