Cloth, Duct, Gaffer and Metal Repairing tapes
Our range of repairing tapes are ideal products for temporary or permanent repairs. They can bond to rough surfaces and be removed quickly and cleanly after use.

tesa has a broad range of adhesive cloth tapes to meet the demands of many varied applications in Industrial applications which require high temperature resistancy and excellent tensile strength as well as usage in extreme temperature and climatic conditions,  in the home and office where you need to carry out temporary repairs, such as a broken broom handle, and outdoor activities when you have a tear in your tent or need to bundle camping gear together to stop rattles and unwanted noise
Duct tapes – the universal helpers – are especially suitable for general purpose and temporary applications. They have a relatively low tensile strength and only limited resistance to weathering.

The key features of a cloth tape are:
1. The mesh count of the backing – the higher the mesh count, the higher the tensile strength.

2. The type of coating: premium cloth tapes and speciality cloth tapes are coated acrylic paste coating – sometimes up to 3 times which provides superior resistance to the effects of weathering and UV light.

3. Adhesive type: natural rubber adhesives are used on all the types of tape. However, for speciality cloth tapes the adhesive is 'thermoset' i.e. it is highly cross-linked which gives it a higher temperature resistance.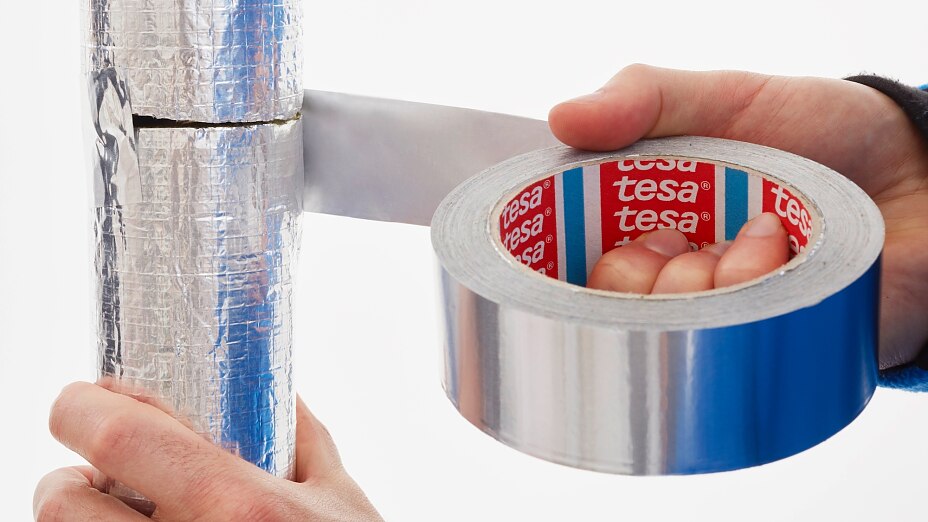 Aluminium Foil repair tapes are used in a wide range of applications like sealing edges of thermal insulation panels ( Rockwool), sealing ducting ( HVAC), or providing a heat shield.
Our range of aluminium foil tapes is flame retardant to the equivalent requirements of UL 510A, resistant to vapour and high temperatures of up to 160°C. The range also exibit the following features:
good adhesion
mechanical resistance
moisture resistant
vapour tight
flame retardant
oil & acid resistant
high thermal conductivity
ageing resistant
heat and light reflective
resistant to strong acids and base solutions