Filmic Tapes for Masking Applications
When precise masking is critical, filmic masking tapes are the products of choice. These products are also referred to as fine-line tapes; the name speaks for itself and can be used in very aggressive applications that includes high temperatures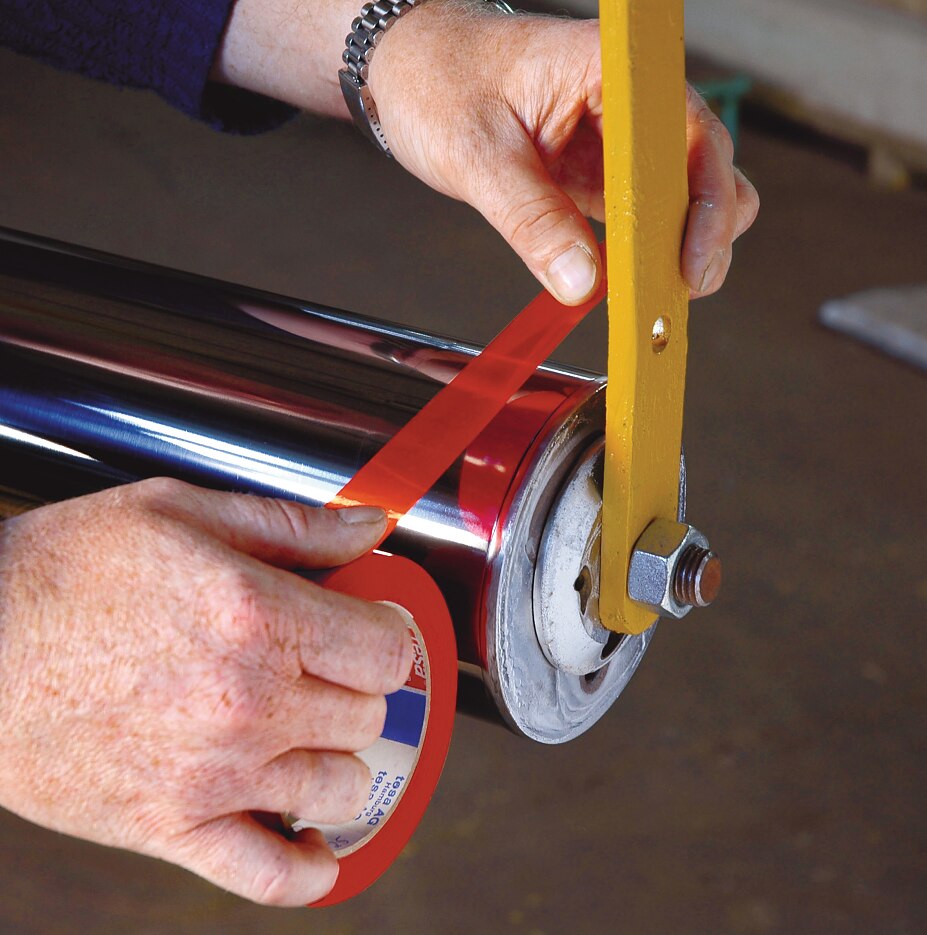 For specialist applications such as galvanising, etching and powder coating, where a masking tape needs to be thin yet strong enough to withstand acid and high temperatures, or you just need a tape to offer a straight line over long distance - like aircraft or yacht maintanence, yet still need to acheive a precise flat paint edge, tesa has a broad range of filmic masking tape that will achieve the results you are demanding.
To withstand the high temperatures that the powder coating process demands, a masking tape such as tesa® 50600 has a silicone adhesive that achieves residue free removal after being subject to 220°C for 30 minutes and due to it's PET backing it is tear resistant and provides a precise edge.
tesa® 51408 Kapton® Tape has a polymide backing which is resistant to acids and is extremely resistant to high temperatures, upto 315°C short term.
Due to the chemicals found in the electromechanical process of galvanising, where a material is coated in metal to reduce oxidation, the requirement for an adhesive tape is to be resistant to acid and tear resistant, tesa® 4154 is suitable for this process, it also provides a flat straight edge during spray painting.