Masking Tapes
Masking tapes are essential for painting and provide perfect, sharp edges – easy to use and removable without residue even from delicate surfaces, both indoors and outdoors, for general purpose or high temperature masking applications.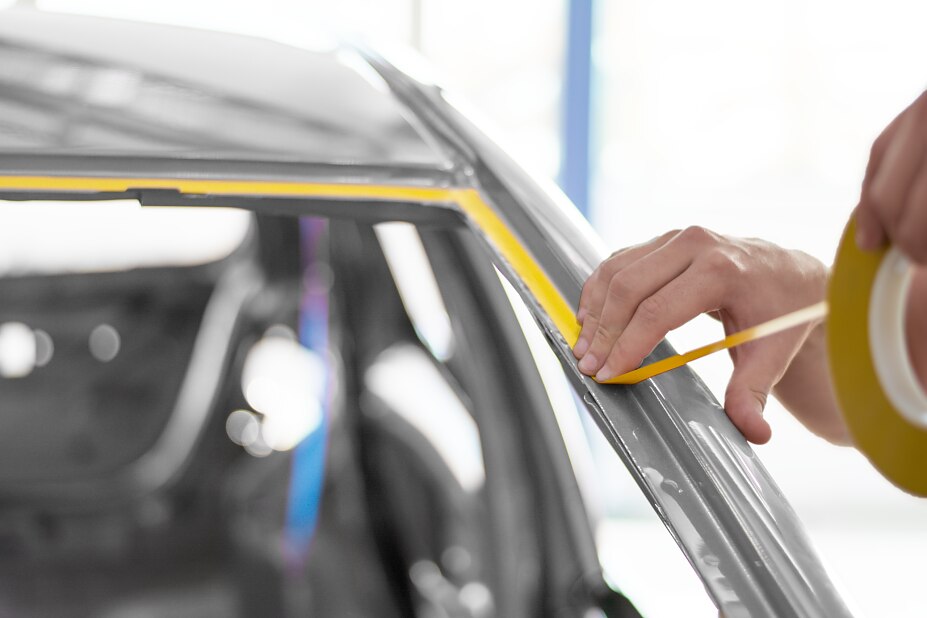 tesa has an extensive range of masking tapes which cover many applications including general purpose masking, wet painting, stencilling, stoving, spray painting - including two-tone applications, and sandblasting to high temperature masking tapes for applications such as powder coating and printed circuit board manufacture - all offering ease of use and removal without residue

Generally the nature of the application, the paint or coating system and temperature at which it dries or cures determines the required characteristics of a masking tape, such as the type of  backing used e.g. creped, flatback or filmic, as well as the adhesive.

Rubber adhesives are primarily used but when temperatures reach above 160°C a silicone adhesive is required.

For some masking applications such as sandblasting, high temperature resistance isn't a prerequisite. In this case a strong, thick backing which is resistant to an abrasive under high pressure is vital; but the masking tapes must also be able to be removed cleanly, without leaving residues and without damaging the substrate it is masking.