Double Sided Foam Tapes
Double-sided foam tapes can be used to compensate for gaps, bond different substrates and to dampen unwanted noises or vibration they can now be removed with out residues too.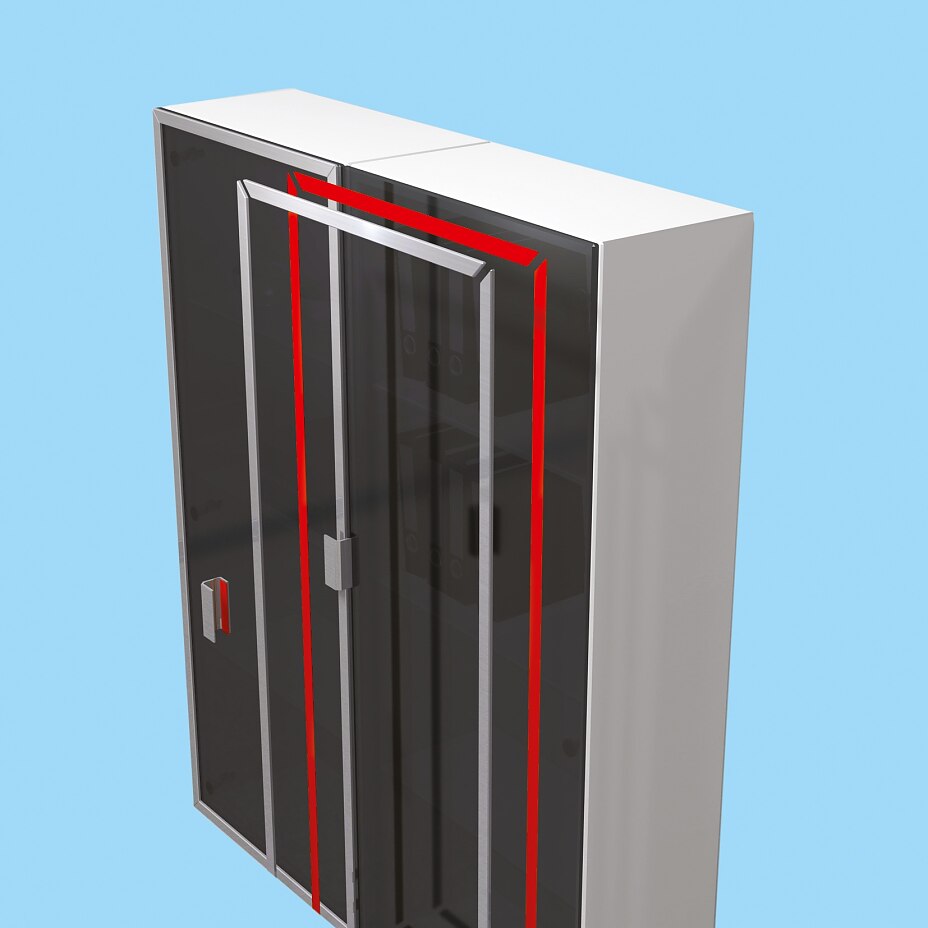 Our double sided foam tapes cover a range of thicknesses from 300µm to 3mm. Double sided foam tapes with pure acrylic adhesives offer long term performance in tough outdoor applications, for example, fixing and bonding automotive badges and trims.

Those double sided foam tapes with tackified acrylic adhesives have a higher initial bond strength and also offer design gap compensation and excellent dampening properties. This makes double sided foam tapes ideal for applications where shock absorption is a consideration, especially at very low temperatures. All double sided foam tapes feature either closed-cell PE or PE-EVA foam carriers: the thinnest tapes in the range at 300µm and 400µm also feature a PET reinforcement film making these suitable for die-cutting and converting processes.
Double sided foam tapes make difficult jobs like mounting mirrors on walls or doors, or attaching decorative trims to furniture quick, easy and clean. There is no need to drill holes or time wasted waiting for liquid glues to set.

Approvals held by tapes within this assortment include TÜV Rheinland for bonding of aluminium, glass and Tedlar® in solar modules
Removable without Residues and Re-usable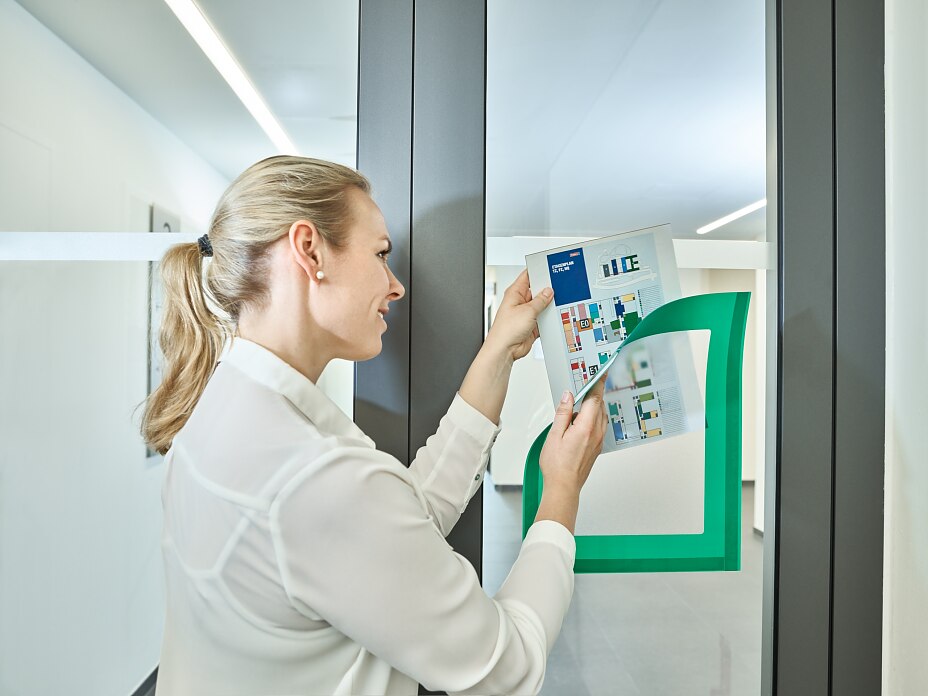 In today's fast-paced global economy, companies increasingly need the ability to securely mount signs, labels, visual boards, and other bonded parts for extended periods of time – then remove these elements without leaving behind unsightly foam residue. For POS and sign manufacturers to tradeshow booth fabricators, clean and easy removal of mounting tapes is essential.
tesa® has introduced two removable foam tapes, the multi use removable double sided foam tape, tesa® 65605 and the single use removable tesa® 65610.
tesa® 65605 is a double sided polyethylene (PE) foam tape with a permanent adhesive on the open side and a removable adhesive on the covered side. The special formulation of the adhesive makes residue free removal possible. Since signs and visual boards are often magnetically fastened, their use is limited to metal surfaces. However, with the newly developed, multi use tesa® 65605, removable signs can be mounted and demounted to and from a wide variety of surfaces - removing the restriction of metal and magnatised surfaces. The covered side of this tape removes residue free and can be re-used (up to 5 times). In addition, both features work well on many non-delaminating surfaces.
tesa® 65605 mounting tape offers excellent peel adhesion on multiple surfaces, including steel, aluminum, glass, and PVC. Even after a long period of time, there is no significant increase of peel adhesion. The removable (covered) side is equipped with a pure acrylic adhesive, specially developed for applications requiring removability.
The PET reinforcement film protects the foam backing from deformation, when removed from the substrate, while high density PE foam backing is used to avoid foam splitting.
tesa® 65610 Removable is a double-sided PE foam tape equipped with a PET reinforcement film. It consists of a tackified
acrylic adhesive for a well-balanced performance on a wide variety of surfaces
Our double-sided PE foam tapes are primarily characterised by its ability to compensate irregular surfaces, enabling high
bonding power even on rough surfaces and an excellent shock absorption.
The main disadvantage of conventional foam tapes becomes apparent when they have to be removed: Visible foam residue
remains on the substrate, which is time-consuming and costly to remove.
The newly developed tesa® 65610 Removable brings an end to foam residue thanks to its unique product design: The PET
reinforcement film enables undesirable foam residues to be removed quickly, easily and completely. The noticeable results for
our customers are significant time and cost savings
Double Sided Foam Tapes