Splicing Tapes for Melamine Impregnated Papers
Elevating efficiency during paper processing for melamine faced board production
Benefit from market leading expertise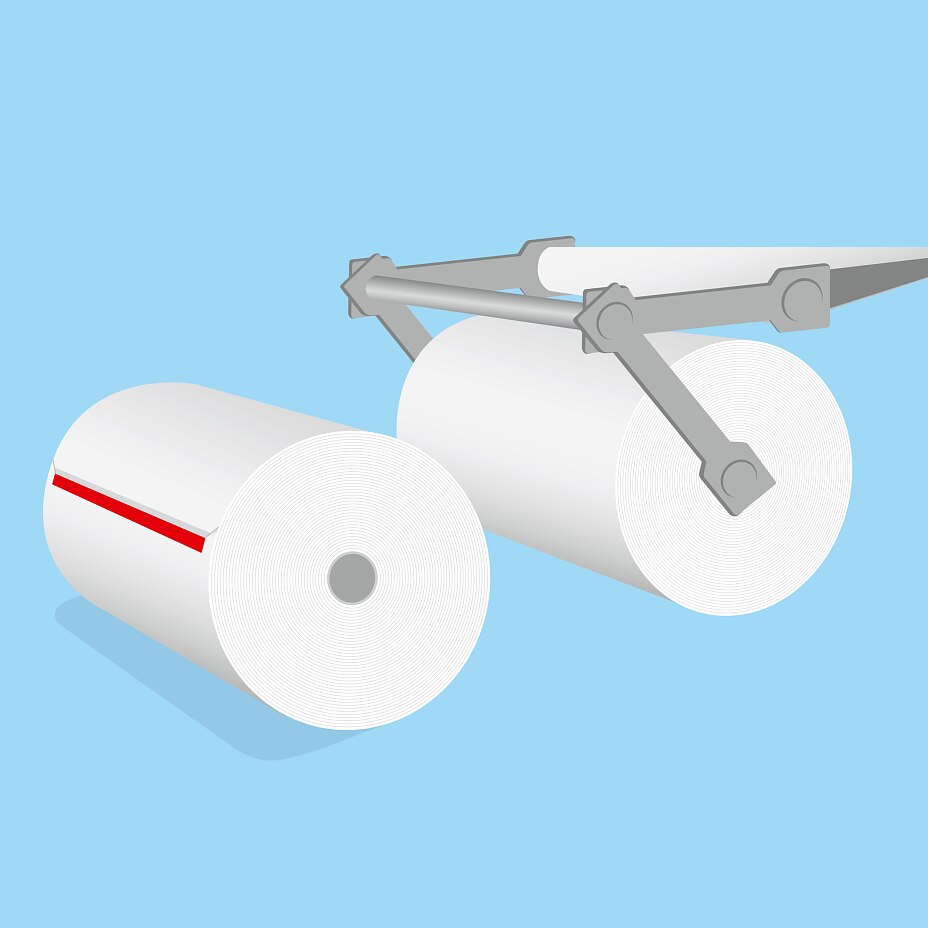 As world market leader for many splicing applications and with over 125 years of experience in coating technology and the production of self-adhesive system solutions, we have developed an in-depth understanding of our customers' processes and requirements. This allows us to offer high-level technical support and the ability to always choose or newly develop the right product for each individual application.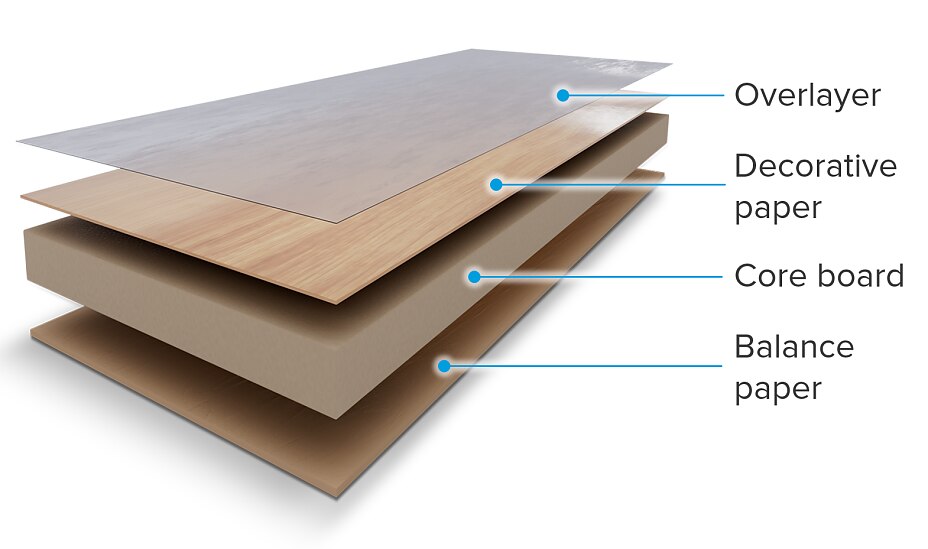 Decorative melamine faced boards are used in the furniture and flooring industry. They are made up of wood based panels covered by layers of paper material.
In case of laminate flooring this would typically be an overlay/wear layer, a decorative layer, and a balance paper layer. Depending on the layer and application, these papers are printed and impregnated with melamine resin.
While being processed through the impregnation line, papers - and applied splicing tapes - need to resist moisture and temperature.
Today, the demands that face splicing solutions are more challenging than ever: Different paper qualities, higher speeds, and the focus to increase output call for a new splicing tape generation.
Please watch our video for a full benefit overview of our splicing tape tesa® 54951.
With our specially developed splicing tapes, we are able to tick all the boxes for maximized process efficiency:
tesa

® 54951

tesa

® 51951

tesa

® 54242 
For easy and fast application:
applied in one straight line,
integrated segmented design
For manual tape application:
applied in several individual
stripes of tape
Split labels
How to apply
tesa

® 54951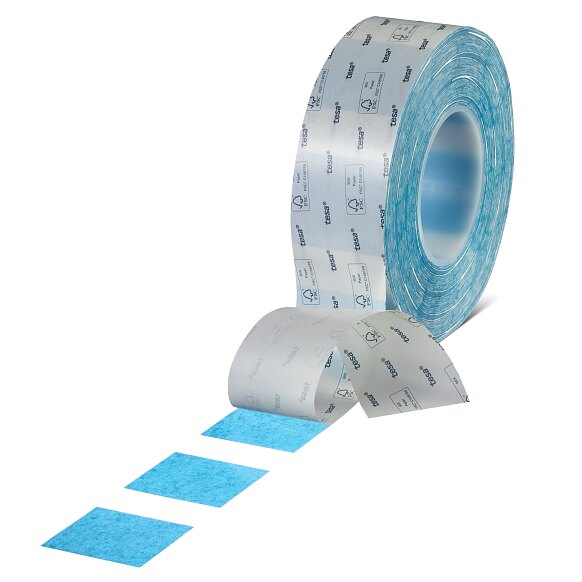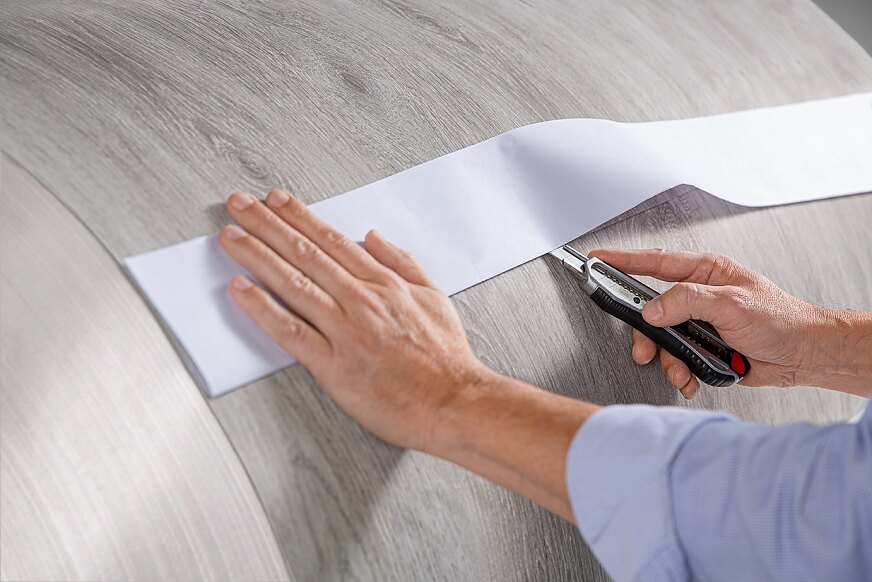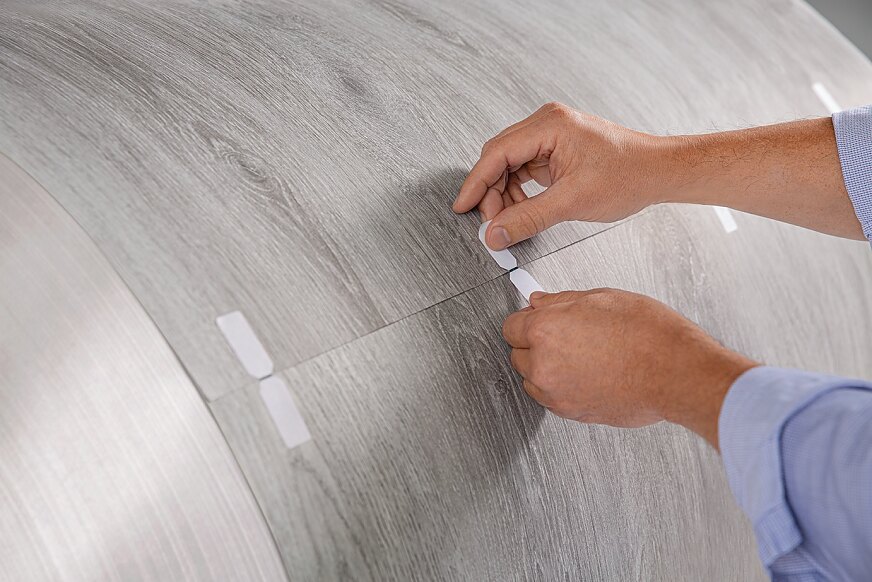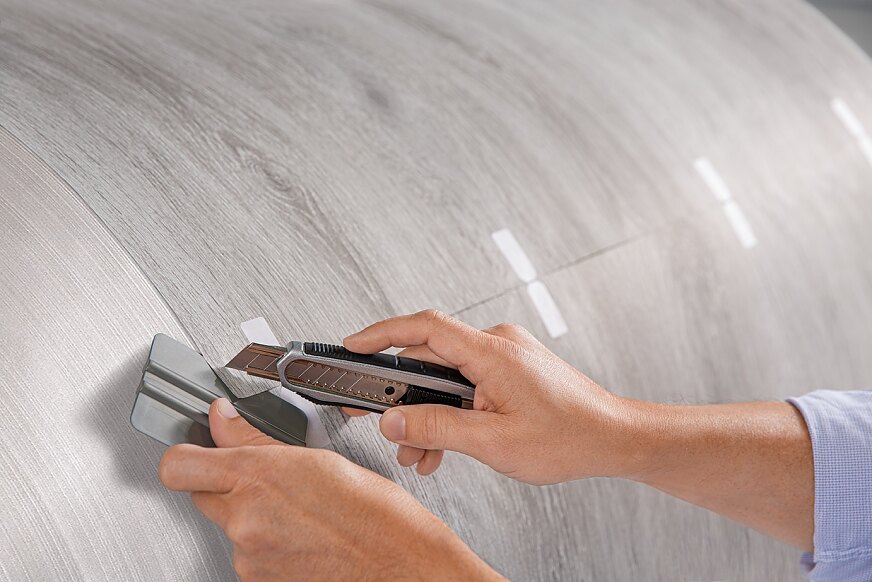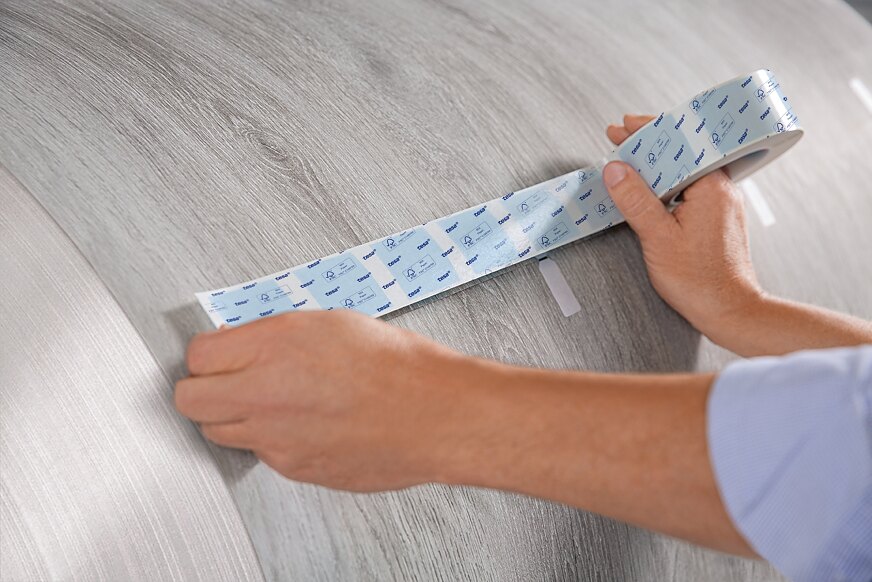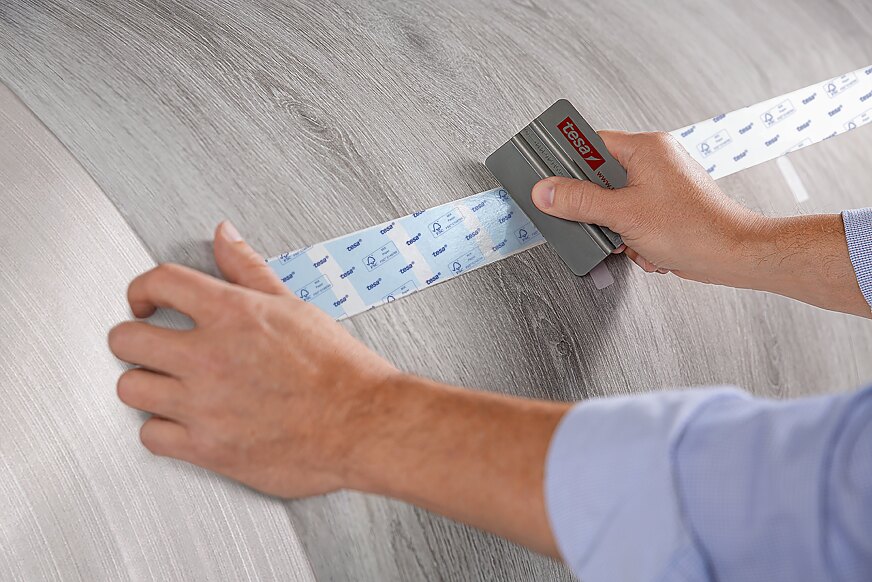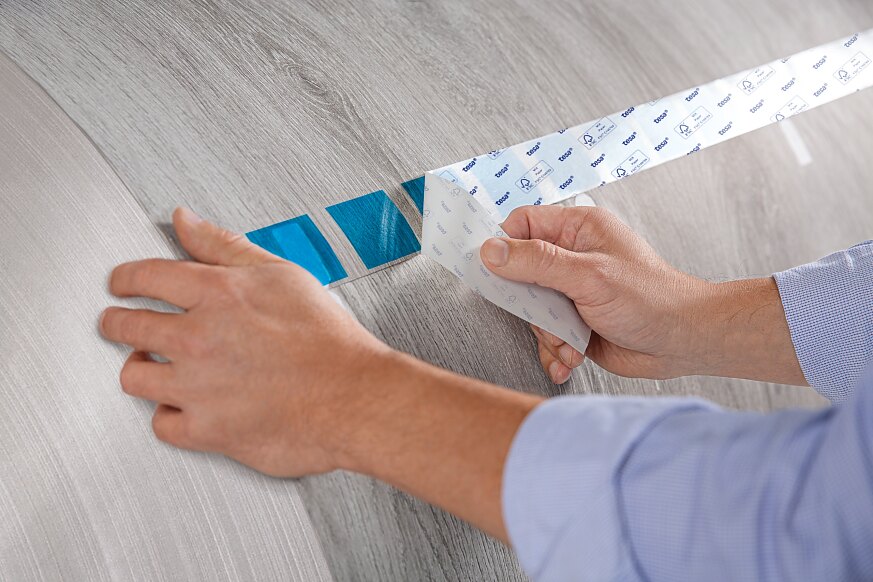 tesa

® 54951 technical details
Adhesive
Liner
Thickness [

µ

m / mil]
Color
Temperature resistance
Tack
Shelf life
Transport and storage
Repulpable acrylic
Paper
105 / 4
Blue
220 °C / 430 °F
High
12 months
In original packaging
at 15-30 °C (59-86 °F),
40-75% RH
Ready for most efficient décor paper splicing? Get started today!
According to our privacy policy, your data will only be stored in a manner appropriate to the nature of the request to fulfil your needs.