Packaging bottles as presents – DIY gift wraps for bottles
When you're looking for a present, you can rarely go wrong with a bottle of something nice. Maybe it's a particular wine, perhaps a whisky for connoisseurs, or it's a liquor from a regional distillery. That's why bottles are among the most frequently gifts. Even if the recipient doesn't drink it himself, he can offer it to guests. Or, quite frankly, give it away as a present to somebody else.
But just handing over a "naked" bottle, that's not the most creative way of going about it. Putting some effort instead into the wrapping and turning it into a decorative gift, you can show how much you care about somebody. And let's not forget, there's also the bit of mystery when somebody receives a present. Sure, it's probably quite obvious that they're dealing with a bottle. Yet there's that little moment when they remove the packaging, see the label – and then a smile's spreading on their faces. Who among us doesn't love that little moment?
Gift Wraps For Bottles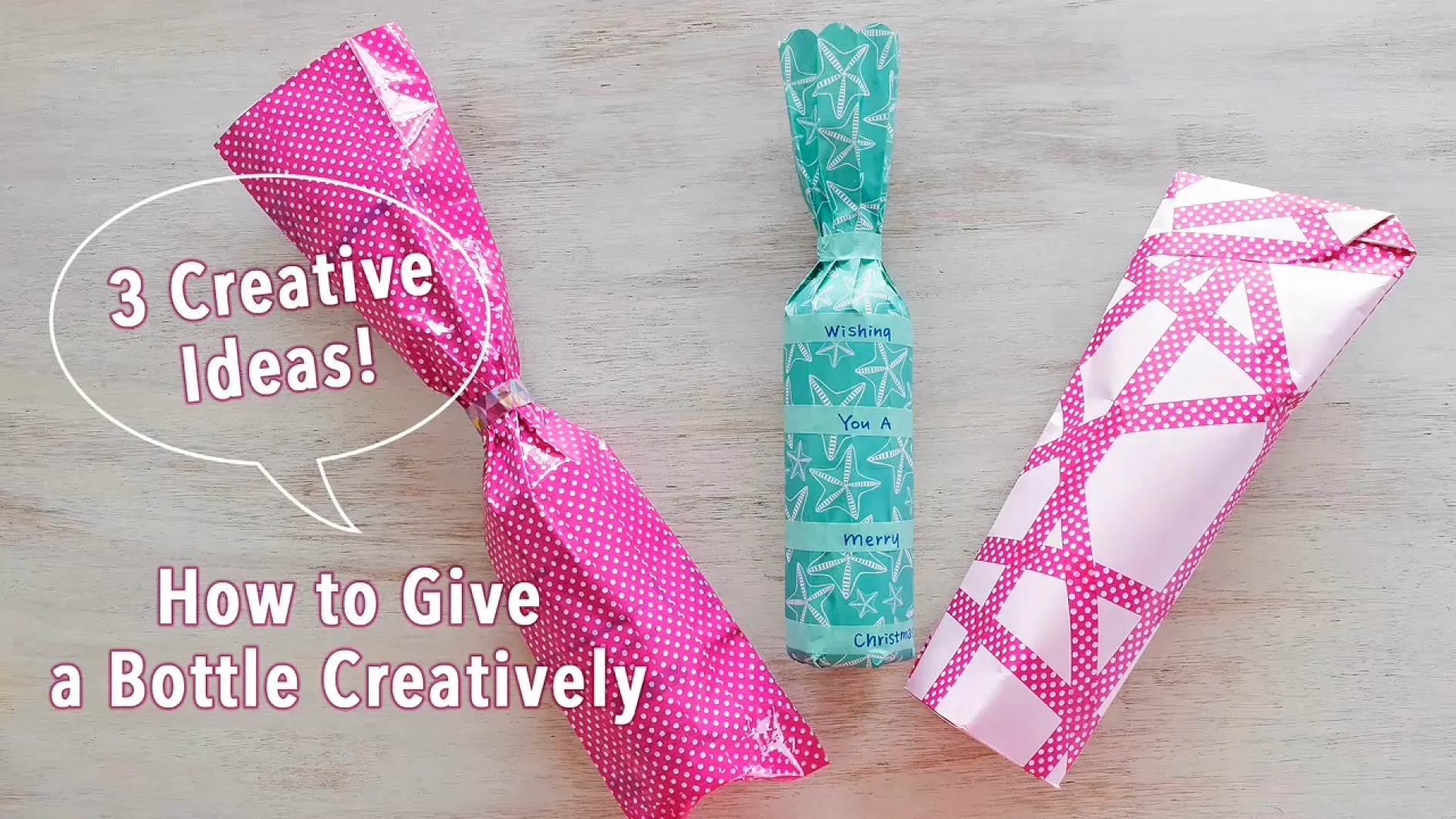 Buying gift wrap is boring – DIY bottle packaging is fun!
We can surely agree, receiving a beautifully decorated gift is something enjoyable. You can tell that your friend or loved one put time and effort into crafting this himself or herself. Whatever the gift itself is, if it's presented in a beautifully designed and self-made wrapping, that will definitely make it an even happier occasion.
In the video clip, you will find three creative gift wrapping ideas for bottles:
1. A bottle gift box
2. A gift bag for bottles / DIY wine gift bag
3. A message bottle
All of those ideas can be implemented quickly and easily. All you need is a little time, effort and materials. And of course the right adhesive solutions from tesa! Depending on how you'd like to wrap the bottle, those could be e.g. a washi adhesive tape, a decorative adhesive tape, an adhesive stamp and a writable adhesive tape. Thanks to the enormous adhesive strength of tesa, you won't have to worry about the bottle slipping out of the wrapping.
Enjoy making the wrapping and an exciting party! With our creative bottle gift wrapping, you'll surely be a welcome guest.