Large area masking for Spraying
Clever 2-in-1 protection, tesa Easy Cover® is the ideal spraying protection solution that makes large area covering and masking quick and simple.
Large area masking for Spraying
Masking large areas for spraying can be a time-consuming business. Often a frustrating and lengthy process, areas like windows, stairs or beams can be prepped easily and quickly with our Easy Cover® assortment. These clever 2-in-1 masking tapes and masking films mean a surface can be masked and protected securely by just one person in a single step!
Thanks to the winning combination of masking film or masking paper and corresponding tape you can save time and money while delivering high-quality results on every spray job.
tesa

4365 Easy Cover® Precision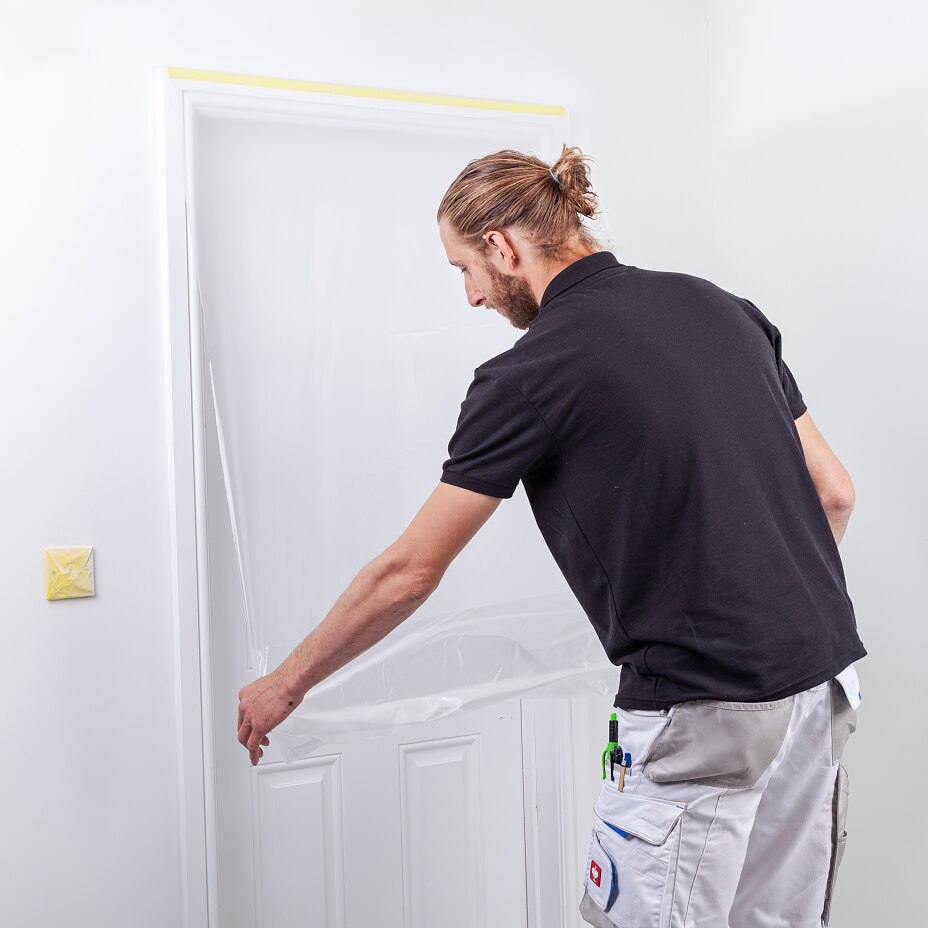 tesa Professional 4365 Easy Cover® Precision is an essential for minimising the risk of any accidental overspray. The combination of transparent, supple masking film and the powerful Precision Mask® 4334 saves both time and effort. The adhesive tape guarantees razor-sharp paint edges with residue free removal for up to 6 months and the film ensures the entire surroundings remain clean – in only one working step. Available in a variety of drop sizes; 55cm is ideal for covering skirting boards and windowsills, 1.4m for windows and cabinetry and 2.6m an option for walls, doors and stairs.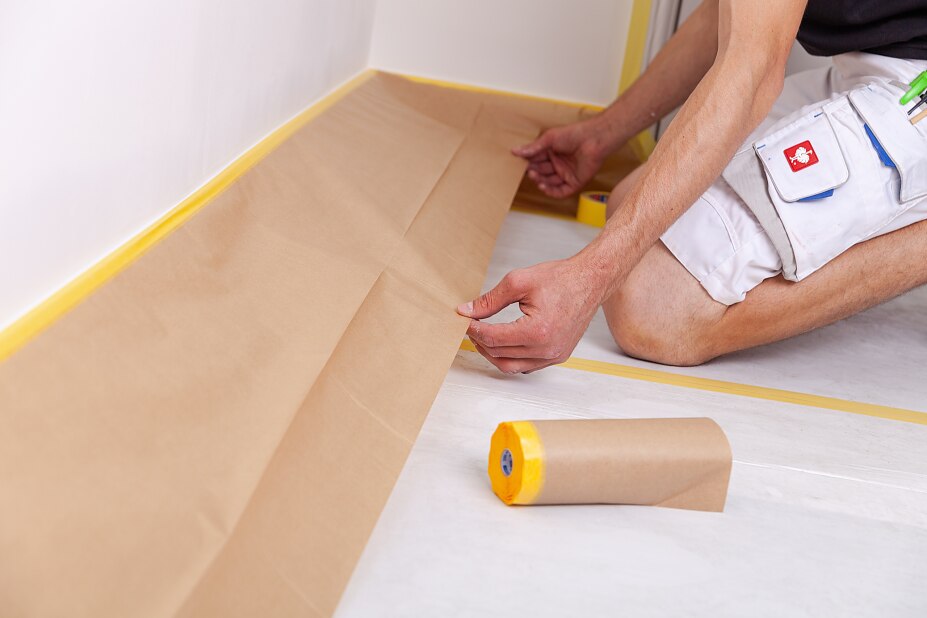 Make the covering of surfaces a fast and efficient process with the 2-in-1 tesa Easy Cover® Precision Paper Standard with 3 month residue free washi masking tape and the Easy Cover® Standard Paper with 7 day creped paper masking tape. These ideal spraying covering solutions reduce margin for error by covering large areas and precisely masking off in 1 step - goodbye double masking!
They allow safe and precise positioning on surfaces such as skirting boards, windowsills, windows and door surrounds with drop sizes; 18cm and 30cm.
tesa

4368 Easy Cover® Universal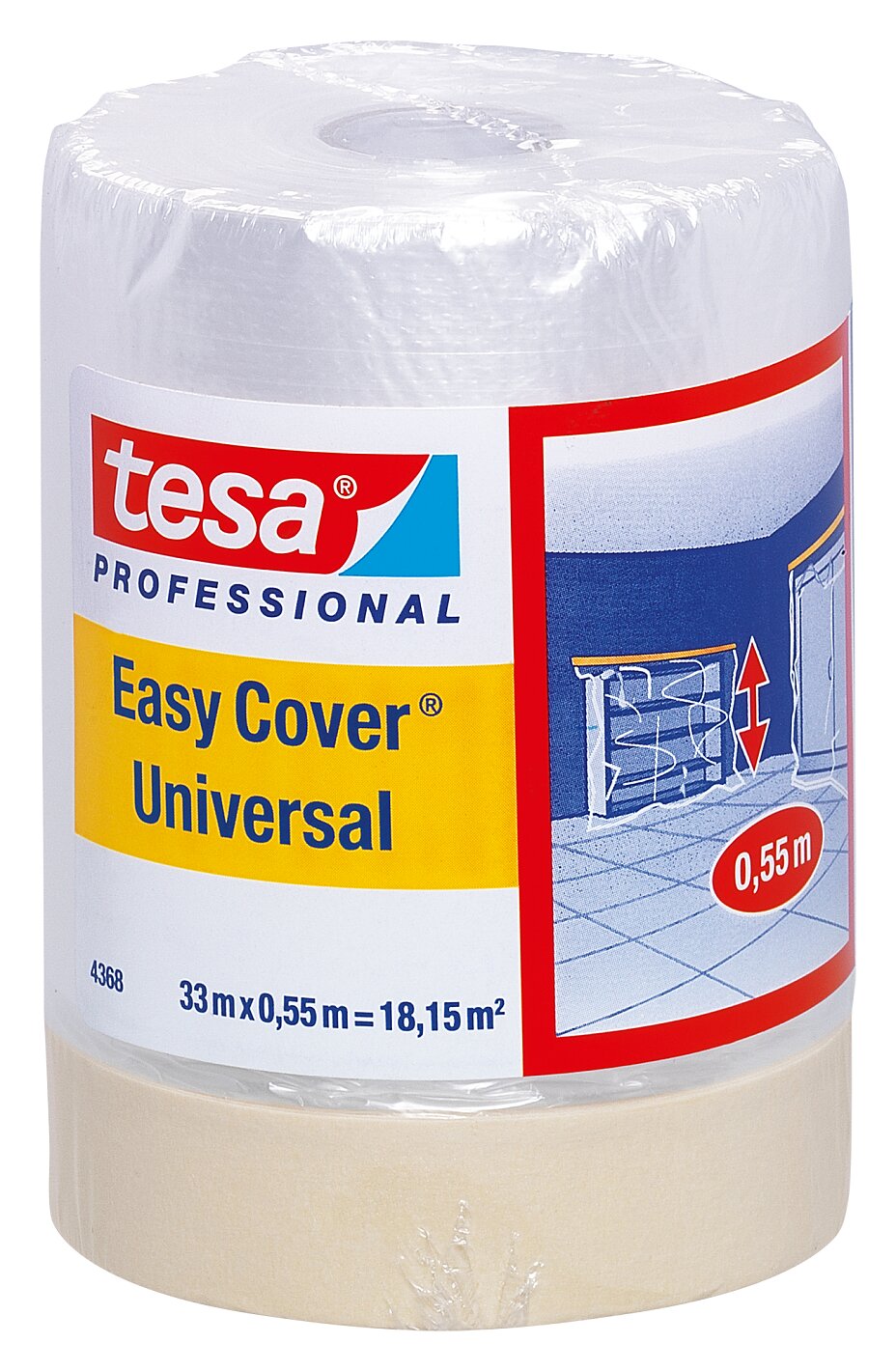 Breezing through preparation is every sprayer's dream and so is our practical 2-in-1 tesa tesa Easy Cover® Universal incl. tesa 7 Day premium painters tape. This film helps to cover large surfaces and surrounds quickly and will ensure a clean edge on removal on smooth and slightly textured surfaces.
No stress of accidental overspray on spillages with the embossed film crafted for good paint adhesion so you can recoat and clean up with confidence during any spraying job.
With drop sizes from 30cm to 2.6m Easy Cover® Universal is perfect to protect a range of surfaces from windows, skirting boards, doors and stair cases.