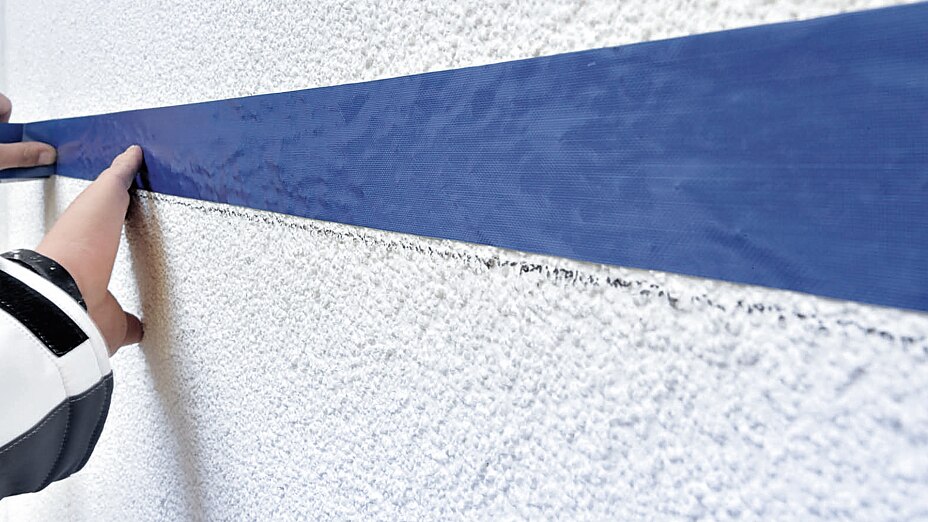 Masking on plaster with special tapes
Protecting plasterwork doesn't need to be a problem – our specially developed tapes give great results with minimum hassle.
---
---
Selecting the Right Adhesive Tape for Masking Plaster Takes Just a Minute but Could Save Hours
It's like the old adage, "measure twice, cut once." Taking a minute to select the perfect adhesive masking tape for each specific task when it comes to plasterwork not only saves time and money – at the end of the day, those perfect, clean edges mean a satisfied customer and a proud professional.
Smooth Stucco and Plaster
Sensitive surfaces call for sensitive adhesives. We offer a range of low-adhesion tapes like tesa 4333 and tesa 7006 that promise no tearing, no residue and no damage. The secret lies in choosing the right backing material for the job at hand – paper for coating and painting work, fabric for more heavy-duty processes like further plastering.
Our Surface Check makes it simple to ensure you choose the perfect masking product for your job – every time.
Braving the Elements
When you're working outdoors, you need a masking solution that's as tough as the conditions out there. This means you're looking for adhesive tape that shrugs off wind and rain, that can handle the sun's UV rays, and that doesn't give up when the temperature sinks – for days or even weeks.
But because your paintwork has to deal with all the same issues, you also need a masking tape that's effective even in conjunction with chemically aggressive (alkaline or lime-based) compounds and that will stand up to multiple coats.
That's why we've developed tapes that are tough enough for all these challenges but won't tear or damage the substrate when it's time to remove them. Pick up tesa 4440 Precision Mask Outdoor if you have this job in mind
Working on Windows…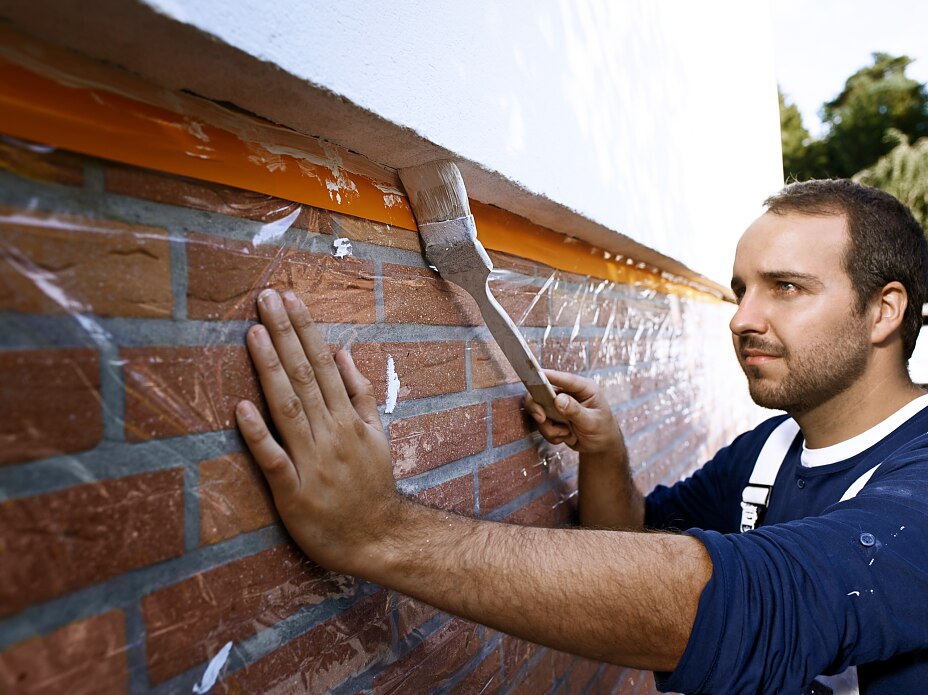 When it comes to protecting window frames and sills, precision is what it's all about, even when you're using a trowel and mortar. That's why we've developed tesa® 4843 premium plastering tape.
It's UV resistant, lasts up to 2 weeks, and though it won't tear when you want to remove it, it will tear when you're applying it, so your masking is clean and precise even when you get to the fiddly bits.
…and Exterior Walls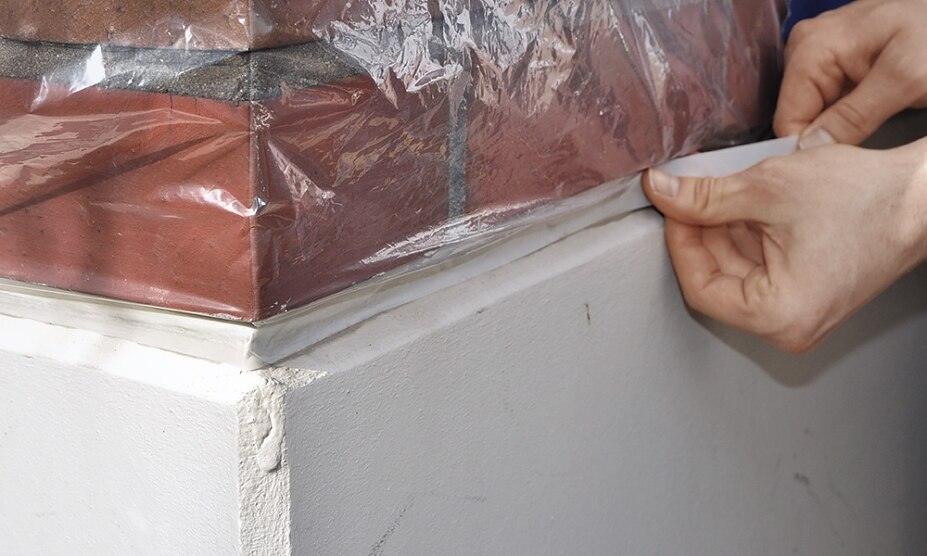 Exterior plastering and clinker calls for something a little different, however. Sure, it still needs to be weatherproof, but it also needs to be broader and just that little bit tougher.
On the one hand there's tesa® 4363 two-week UV-resistant cloth tape that's easy to tear cross-wise and length-ways when you're applying it (but not when you're removing it). Crucially, as the name implies, it lasts for two weeks even when the sun's out.
And on the other hand there's tesa® 4843 premium orange plastering tape for those jobs where sunshine is just a distant memory and the temperature drops to freezing.
Masking Larger Areas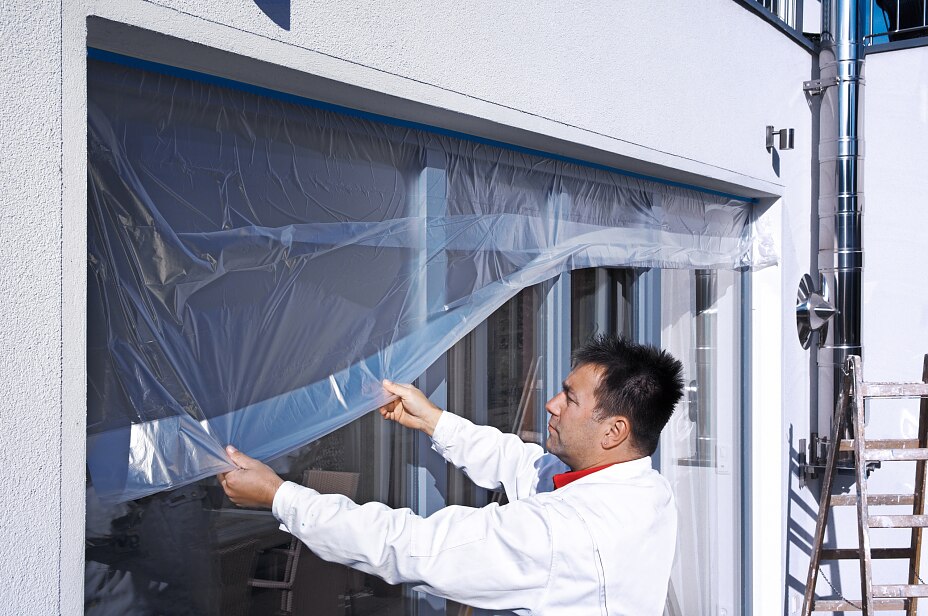 Before we developed tesa Easy Cover® 4373 UV Extra Strong, protecting large areas outdoors was a bit like putting up a ten-person tent in a gale storm. Now a single person can protect walls from paint splashes and plaster in no time at all. It's three times thicker than regular film so you don't have to worry about it tearing, and the cloth backing on the tesa® 4370 UV cloth tape leaves those neat, straight edges that are the mark of the true professional.
Protecting windows is even easier thanks to our self-adhesive tesa® 4848 PV1 surface protection film. Unlike other solutions, it's clear and is applied directly to glass doors and windows, so they can be used as usual while work is being done.