tesa

® 6957:
The Heat-resistant
We all have our own favorite stories of personal heroes.
We at 
tesa

 also have heroes whom we love and celebrate – our 

tesa

 tape heroes:
ten select products with unique capabilities.

This hero works mostly in secret, yet can be found in millions of places, and it can do truly amazing things. It stands for durability and stays in place in the car with faithful reliability. Our tesa tape hero: tesa® 6957. 
They exist in many different places in almost every car – laser-markable labels. You can find them in car doors, tank lids, on the dashboard or in the engine compartment. Automobile manufacturers use special self-adhesive laser foils, each one unique, to mark the components of their cars. This may not sound particularly heroic at first. But it is, because that's exactly why this adhesive foil needs a few superpowers while fulfilling important and, for many people, perhaps surprising functions. 
Traceability, vehicle identification, tamper protection
One of the most important properties of laser-markable labels is lasting durability, because they stick to their intended location for the entire life of a car or component. And they do this regardless of heat, cold and many other harsh conditions over a sometimes very long car life.  
This durability is why these labels enable a whole range of extremely important functions. For one thing, they are used to ensure the traceability of a car. This is because each laser label is one of a kind and contains a unique vehicle identification number, which is particularly important if the vehicle is stolen. Besides the vehicle number, the label also contains information that further identifies the vehicle and is relevant for repair, sales and to proof the vehicle's origin. And in addition – this is where very many superpowers are required – they offer protection against tampering. It is impossible to remove a laser label without damage.  
These days, such tamper-proof certification in cars is even mandatory. That is why many countries have different standards with accordingly high requirements.
The requirements that laser labels must meet in order to comply with the industry standards developed specifically for them are high. The strictest is the GB 25978 standard from China. Labels that meet this standard must be extremely heat resistant, as they must withstand a temperature of 150 °C for 1,600 hours. At the latest here is where it becomes clear: An adhesive tape that meets this standard is a true hero. In 2018, tesa® 6957 was the first laser label in the world to clear this hurdle with flying colors and meet the GB standard. 
tesa

® 6957 can do even more
Besides being extremely heat resistant, tesa® 6957 also features many other superhero abilities, such as resistance to chemicals and abrasion. It adheres to almost all kinds of surfaces, even low energy ones. Any attempt to peel off the label will damage it so badly that it is impossible to reapply it anywhere else. 
tesa®6957 gets its anti-tampering quality from a double-layer, tamperproof and brittle acrylate foil with an integrated watermark. A UV fluorescent adhesive permanently marks the substrate, leaving a detectable trace indicating label removal or tampering.
This combination of properties is what earns tesa® 6957 a secure place in the ranks of our heroes.
Number 1 in the market
tesa® 6957 was the first safety label to meet the GB/T 25978 standard from China and is the global market leader.
More than 1,600 hours
of temperatures up to 150°C withstands tesa® 6957
In the field of laser-markable labels, we are not only the market leader, we are also a trendsetter.

tesa

® 6957 was the world's first product to meet the strict GB/T 25978 standard. And

tesa

® 6957 is a pioneer not only in terms of heat resistance, but above all when it comes to tamper protection, and we are working to ensure that our laser labels will continue to pioneer the industry.
Veronika Kulkowski
International Product Manager, BU Automotive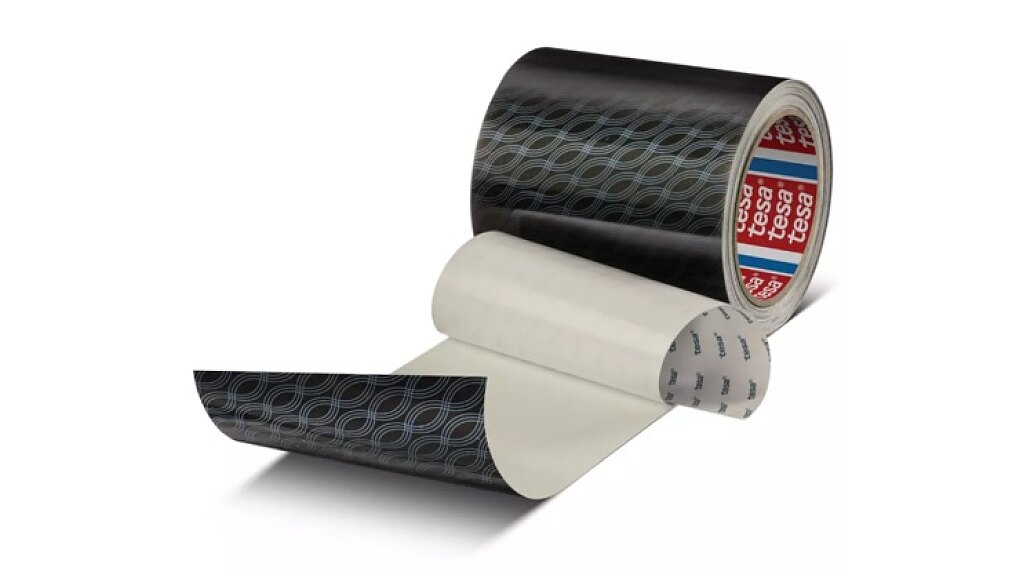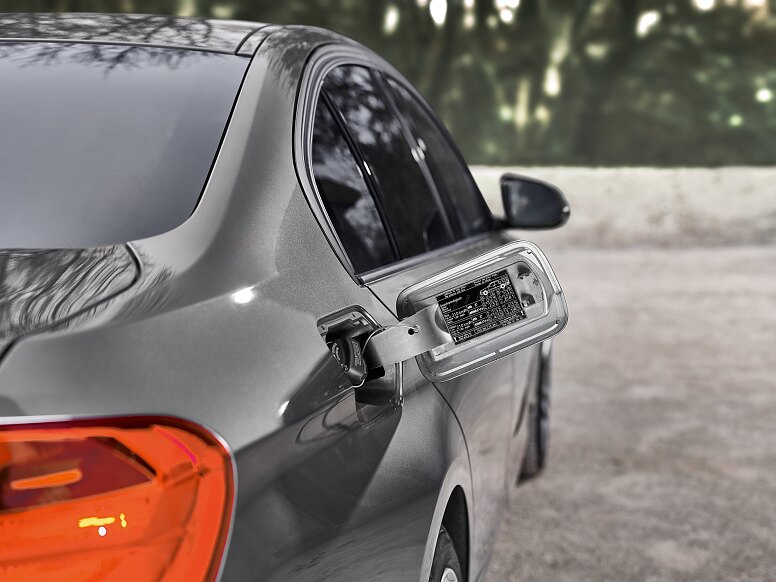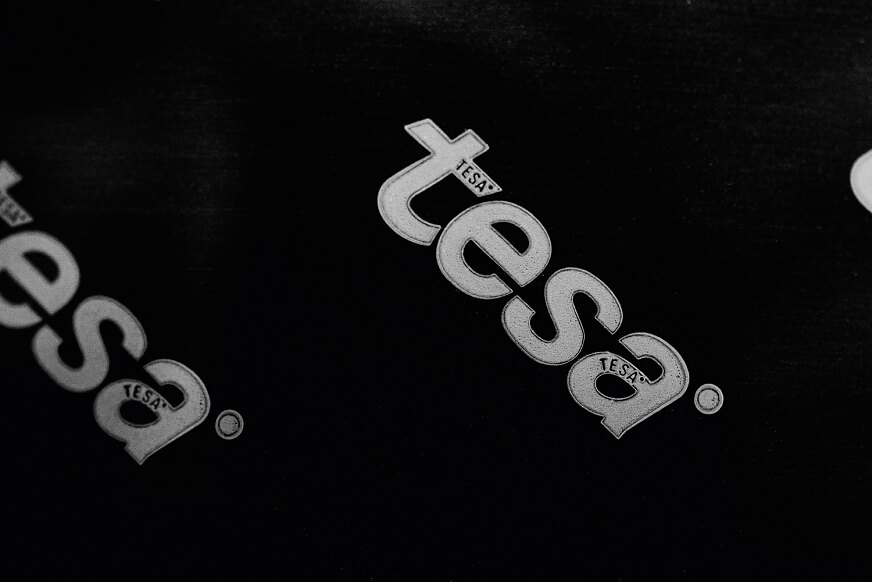 Fact sheet: The Heat-resistant
Heat resistance for more than 1,600 hours at 150 °C
Individualized and tamperproof thanks to an integrated, customized watermark in the carrier material 
Tamperproof: manipulation leaves visible traces 
Precise and high-contrast marking and label cutting by laser 
Can be inscribed very quickly (up to 4,000 mm/s) 
Extremely resistant to chemicals, solvents, heat and weather conditions
Maximum flexibility in label designs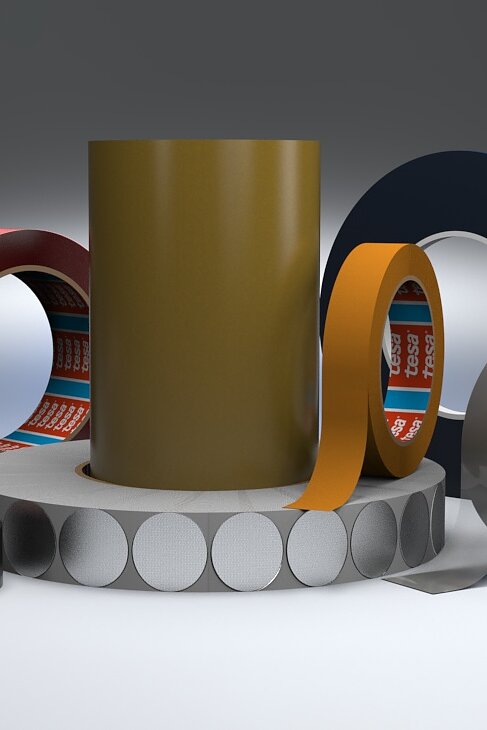 A league of its own – tesa tape heroes
Read more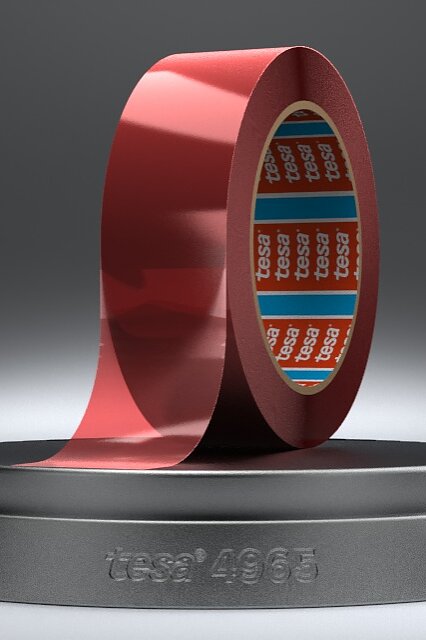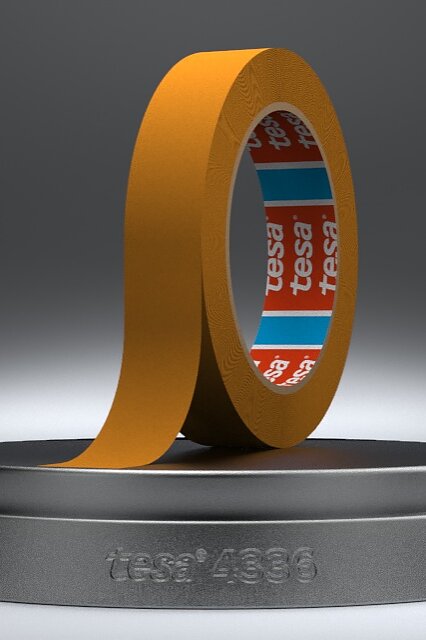 The Straight-forward
Read more