tesa

® ACXplus:
The Viscoelastic
We all have our own favorite stories of personal heroes.
We at
tesa

also have heroes whom we love and celebrate – our

tesa

tape heroes:
ten select products with unique capabilities.

The tesa® ACXplus viscoelastic high-performance double-sided tape stands out from the crowd with its remarkable adaptability, compensating properties, and endurance.
Conformable, holding power, strong, able to compensate: These sound like top criteria for choosing a partner for a long-term relationship. Yet these criteria apply just as well for selecting the perfect adhesive tape solution for long-term structural bonds. That's why  tesa® ACXplus regularly is the product of choice to ensuring durable bonds on and between various substrates: for example, when bonding a variety of parts in the automotive, solar and electronics industries.
Mister Elastic instead of Mister Bombastic 
From A for automobiles to W for wind power, it is impossible to imagine our everyday life and many industries without structural bonding. Just like in an endurance test, these bonds withstand physical challenges that subject them to dynamic and static loads. This is where the tesa® ACXplus tapes work true wonders with their balance of elastic and viscous properties. 
Intelligent chemistry beats mechnical strength: The viscosity creates an optimal wetting to the substrates, while the elasticity absorbs dynamic forces. It's just like in real life – the most subtle technique often has the most powerful effect. With its viscoelastic properties, tesa® ACXplus makes bonds elegant and durable, while optimizing production processes, quality and aesthetics. As a result, where mechanical solutions like riveting, welding, screwing or applying liquid adhesives are not a good option, tesa® ACXplus tapes are not just alternatives – they are often the better choice. 
tesa® ACXplus tapes meet a wide variety of requirements, from highly transparent optics to effective vibration damping up to compensating thermal expansion of materials. Properties that protect against dust, dirt and moisture are always included. For us, there's no doubt: The tesa® ACXplus series features exceptionally high-performance products for industrial use that are also our most adaptable all-rounders.
Compared to mechanical solutions and liquid adhesives,

tesa

® ACXplus makes structural and durable bonds simpler and cleaner – without compromising safety.
Monika Meyer
International Product Manager, Industrial Growth Markets
A high shear strength of more than 10,000 minutes
makes the tapes in the tesa® ACXplus series stand out from the rest. Measured in minutes, shear strength refers to the bonding strength of double sided tape when it is placed under high stress during use.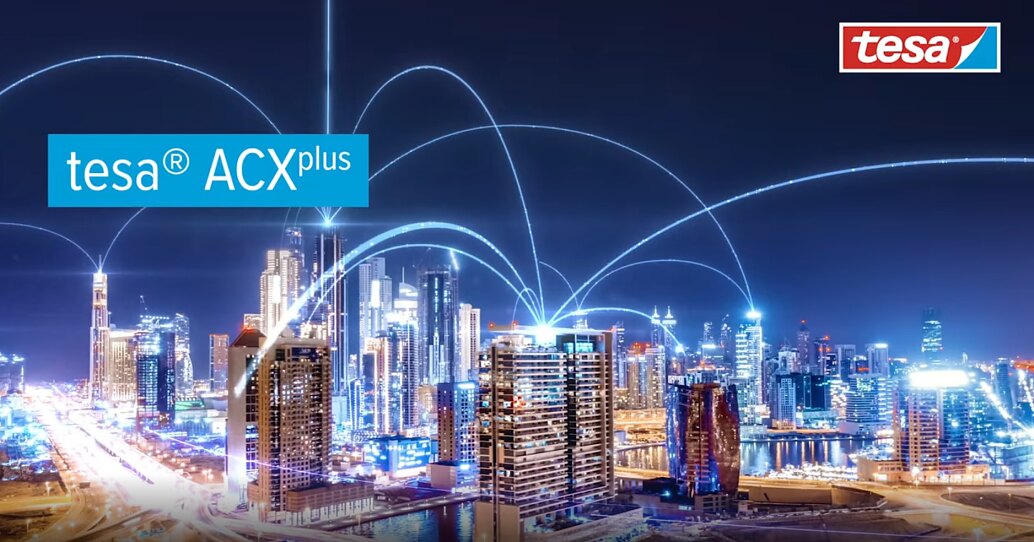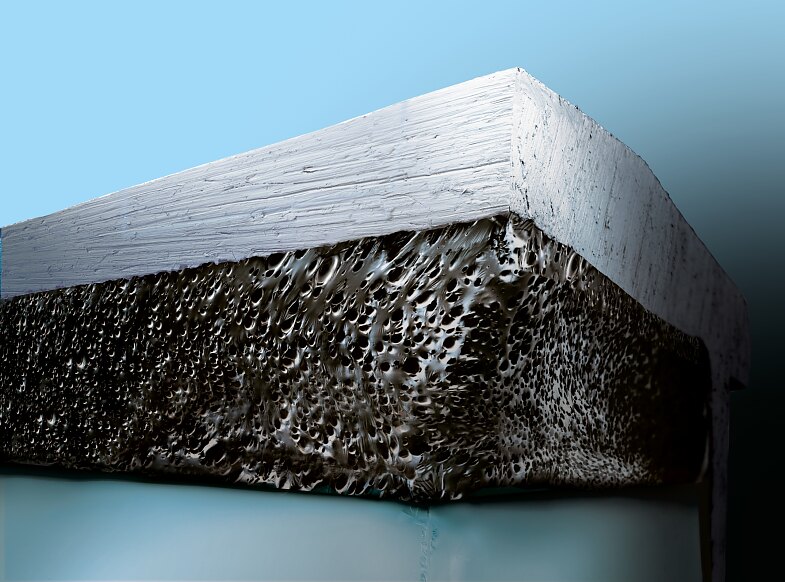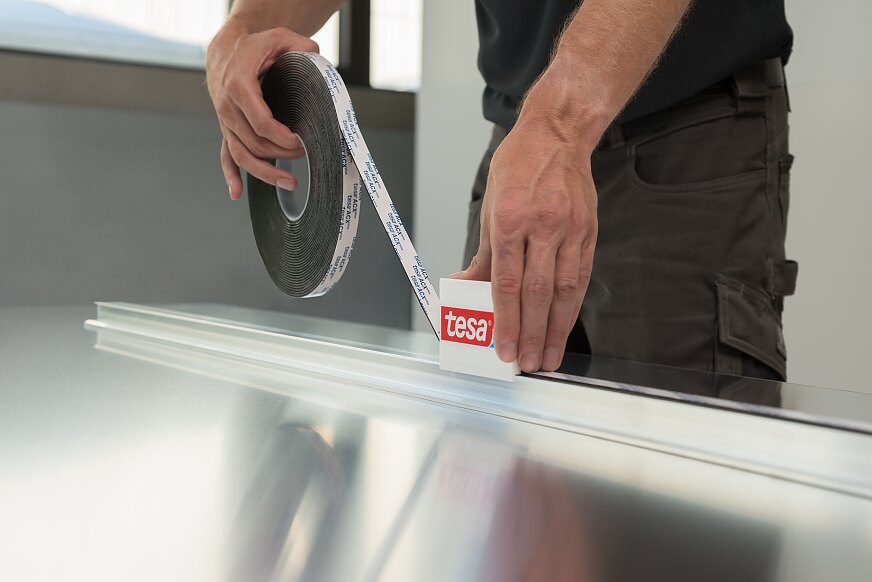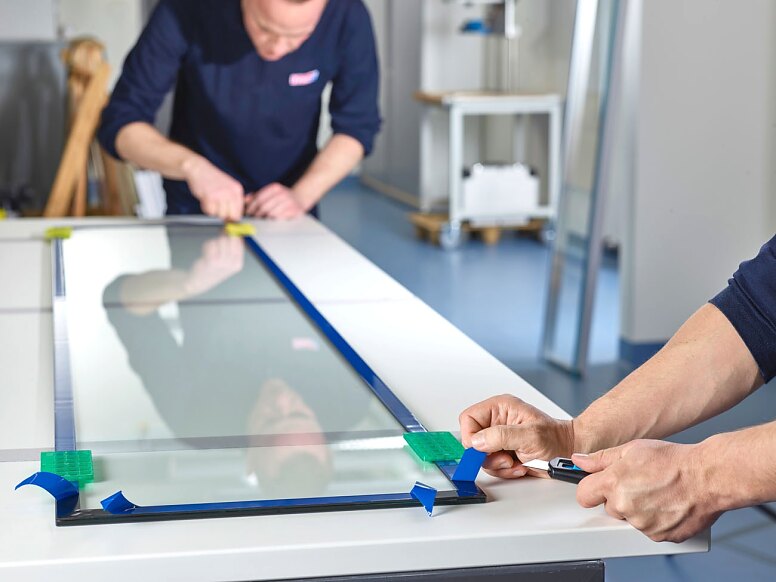 Fact sheet: The Viscoelastic
A for adaptation, adjustment, ACX-technology: The acrylate system of the tesa® ACXplus series makes this double-sided adhesive tape strong and supple at the same time – the keyword is viscoelasticity – and gives the tesa® ACXplus tape special traits:
Tension compensation: Compensation of static and dynamic stress throughout the entire life of the adhesive bond
Enormous adhesive strength: Bonds materials with different surface properties due to its unique chemical formulation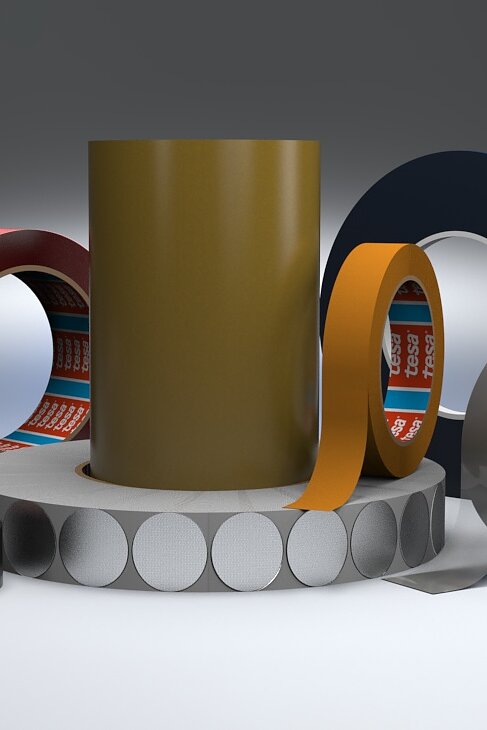 A league of its own –  tesa tape heroes
Read more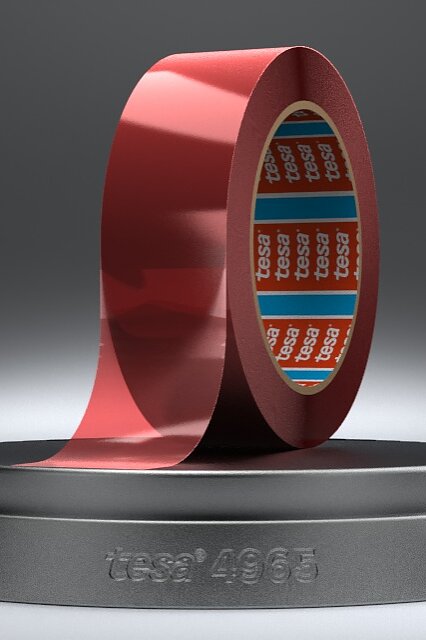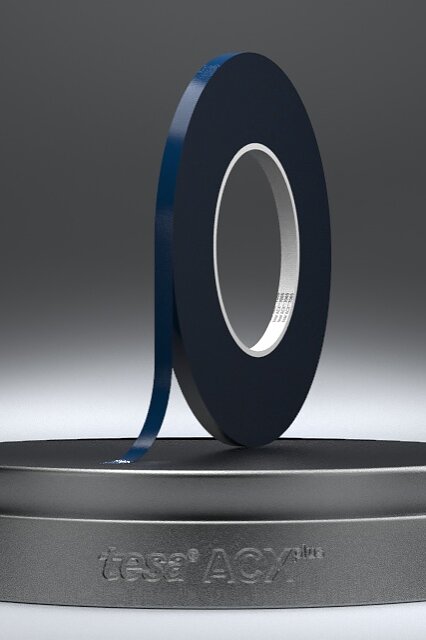 The Viscoelastic
Read more