Whether its temporary fix or a permanent seal, our adhesive tapes for repairing have you covered
Our adhesive tapes for repairing are true first aids in any emergency and are ideally suited for temporary, partial or even lasting repair, maintenace or overhaul tasks.
---
---
Consumer:
In homes, in offices or even on the road, there's always something that can break. Therefore, it makes sense if you always have an adhesive repairing tape at hand to help with the emergency.
Craftsmen:
Our adhesive tapes for repairing offer you, the professional craftsman, a strong, long lasting multi-functional tape. Suitable for temporary or permanent applications.
Industry:
Our multi-functional adhesive tapes for repairing are often used to maintain the operations of industrial plants and machines even in emergencies. Available are e.g. silicon adhesive tapes, aluminum adhesive tapes, fabric adhesive tapes or duct tapes.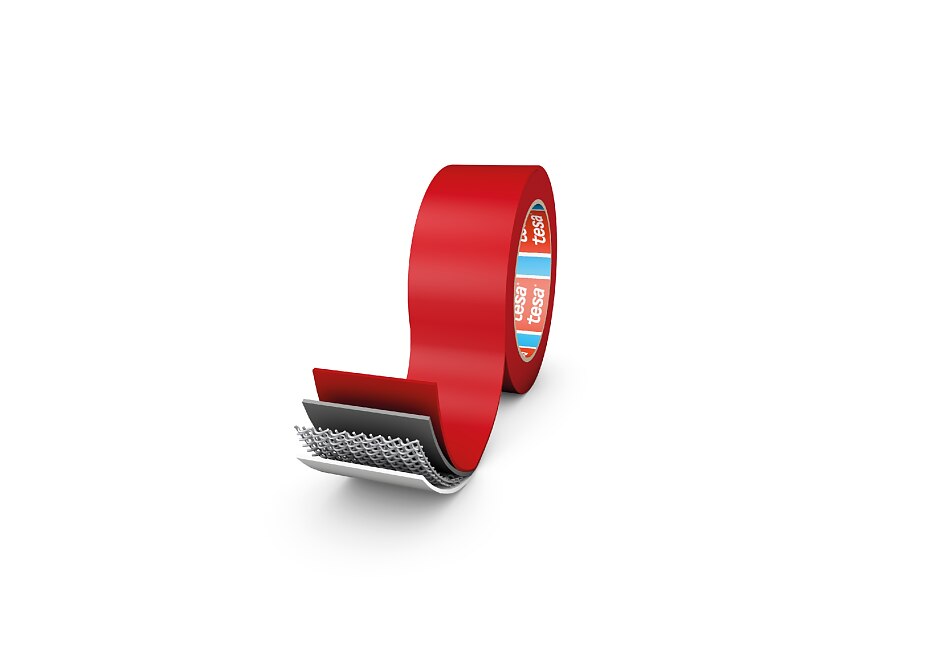 Our single-sided adhesive tapes for repairing consist different backings and adhesives tailored to the demands of the applications. There are non-coated, acrylic-coated PE-extruded, or PE-laminated cloth and various PVC backings coated with acrylic adhesives or natural rubber adhesives. And also special tapes with Aluminium foil backing and acrylic adhesive or PTFE coated glass cloth backing and silicone coating are available.
Adhesive tapes consist of various functional layers (see on the left). The adhesive layer can be applied to either one or both sides of the backing to create single- or double-sided tape. The typical structure of single-sided adhesive tapes consists of a release coat on top of the tape, the backing  (e.g. cloth), a primer  that links the adhesive to the backing, and finally the adhesive.
Adhesive tapes for repairing at Office and Home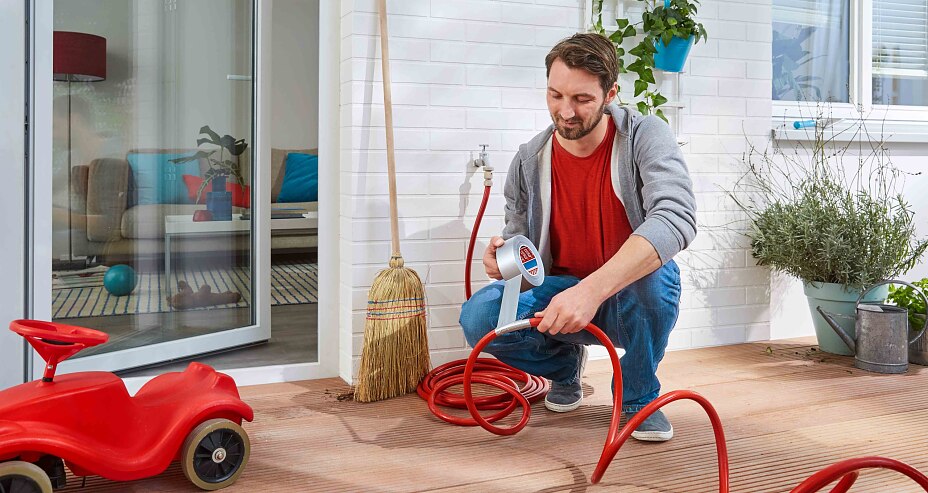 In office buildings or homes, there are innumerable areas where something can break, from a leaking water hose, tears in the roof gutter to electric cables. With our range of adhesive tapes for repairing, you can fix damages temporarily and save time. Depending on the extent of the repair, you can then decide if you want to replace the defective object, consult an expert or whether the temporary solution may become permanent.
Due to our adhesive tapes for repairing robust construction they are resistant to water and temperature, therefore, can be used both indoors and outdoors. Other typical areas of application include repairing book covers, bike handles or plastic bumpers etc. of cars and trucks. As a universal aid, the high-performance and highly adhesive products are also popular at events (trade fairs, festivals, concerts) and for camping and other outdoor pursuits.
Adhesive Tape for Minor Repairs on Construction Sites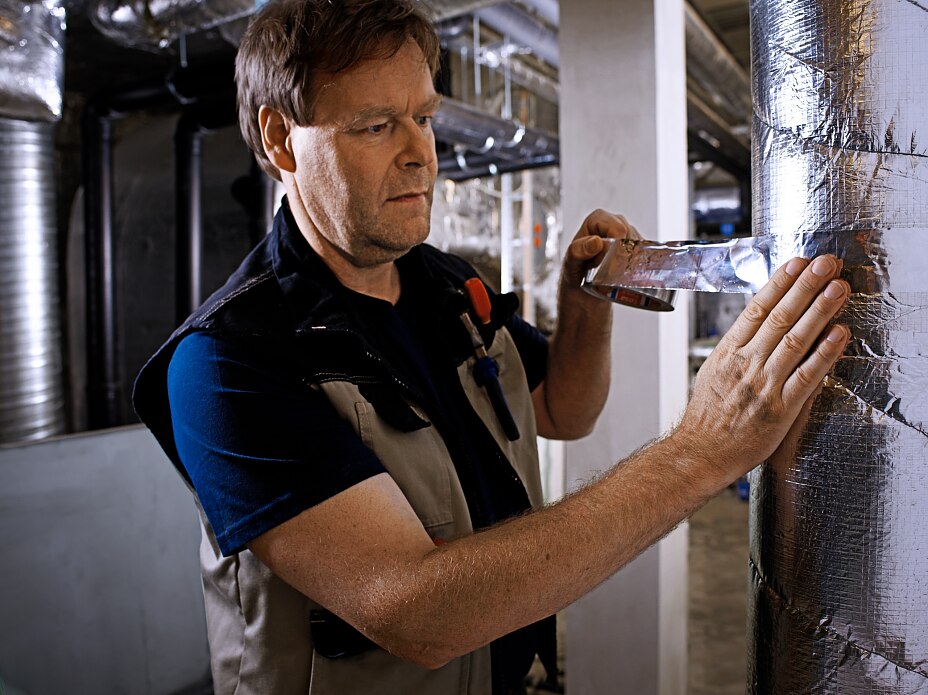 Craftsmen spend a good deal of their working time on construction sites. For small repairs and temporary fixes during construction, it also makes sense for professionals to carry a strong reliable repairing tape. For emergencies, e.g. a defective cable, a repair tape often serves as an interim solution prior to replacing the broken object.
Our adhesive tapes include fabric tapes, duct tapes and aluminum tapes, all of which excel in their high resistance to stress, water, fire as well as high temperatures, aging and UV radiation. You can use the adhesive tapes for repairs both indoors and outdoors. We use natural rubber, synthetic rubber and acrylic for our adhesives.
Adhesive Repairing Tapes for Fast and Relaible Repairs in Industrial Applications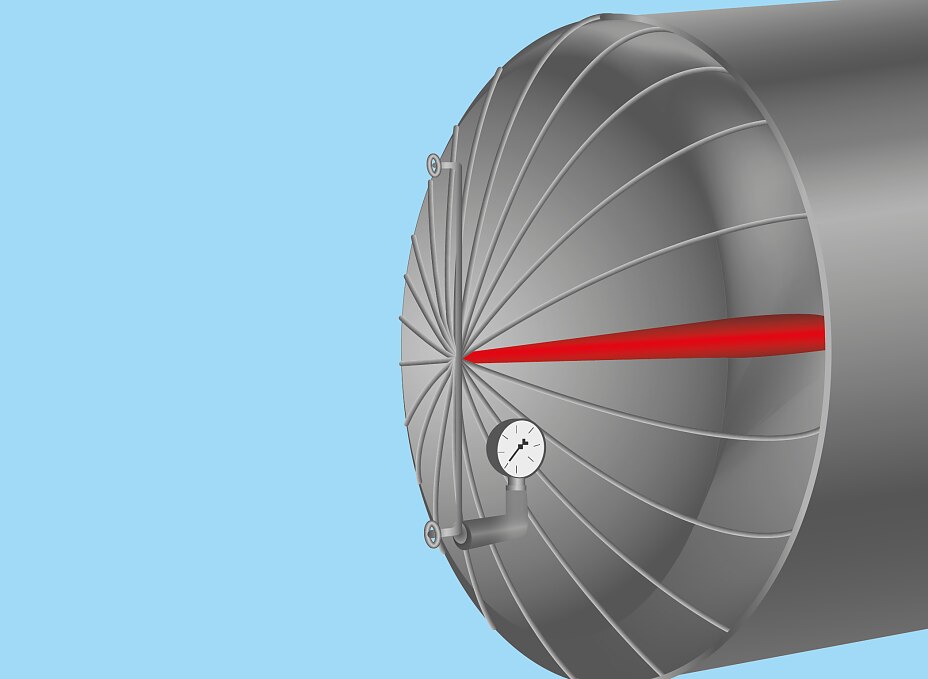 Our adhesive tapes for repairing are ideal products for daily demand encountered in industry - like maintenance, repair, and overhaul tasks. The applications are endless, including usage in extreme temperature and climatic conditions. This also applies for our safety and insulation tapes that have proved their worth.
Depending on the area of application you will benefit from high mesh cloth tapes as well as our duct tape assortment. Moreover we will not abandon you with unusual application that's why you can find special adhesive tapes for repairing as well - for example for sealing applications in engine compartments or moisture-resistant and vapor tight tapes for pipe repairing. This also concerns our reliable safety or insulation tapes in the colour that fits your application.