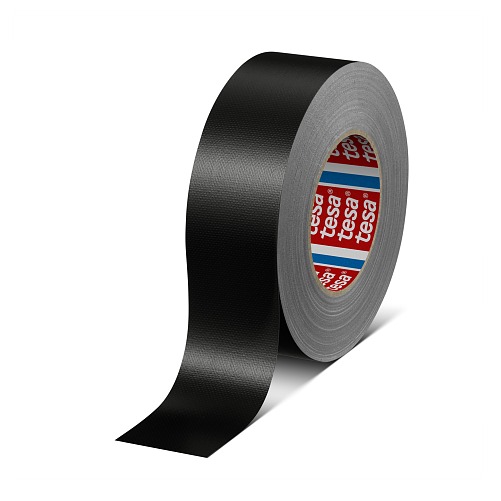 ---
---
Product description
tesa
®
4688 is a standard grade polyethylene coated cloth tape. It is based on a 55 mesh woven PET/rayon fabric backing coated with a pressure sensitive natural rubber adhesive.
tesa
®
4688 is a typical repairing tape, convenient for a variety of needs with very good handling characteristics.
Features:
Strong adhesion, even on rough surfaces
Waterproof
Easy to unwind
Total halogen content < 1000 ppm;
Total sulphur content < 1000 ppm
Main applications
Marking, masking, packaging, protecting, fastening, closing
Bonding of construction films
Closing of cartons, tins, etc.
Fixing of wires
Bundling of cables
Splicing of films, marking of parts during maintenance in nuclear power plants
Technical properties
Temperature resistance (30 min)
Dielectric breakdown voltage
Rating properties
Certified according to
TLV 9027/01/06 for use in nuclear power plant
Additional Info
Meets requirements of LV 312-1 dielectric strength 7500 Volts (3 layer)
tesa® products prove their impressive quality day in, day out in demanding conditions and are regularly subjected to strict controls. All technical information and data above mentioned are provided to the best of our knowledge on the basis of our practical experience. They shall be considered as average values and are not appropriate for a specification. Therefore tesa SE can make no warranties, expressed or implied, including, but not limited to any implied warranty of merchantability or fitness for a particular purpose. The user is responsible for determining whether the tesa® product is fit for a particular purpose and suitable for the user's method of application. If you are in any doubt, our technical staff will be glad to support you.