Quickly mask off staircase bannisters to spray spindles
Using tesa Easy Cover to prevent overspray when spraying spindles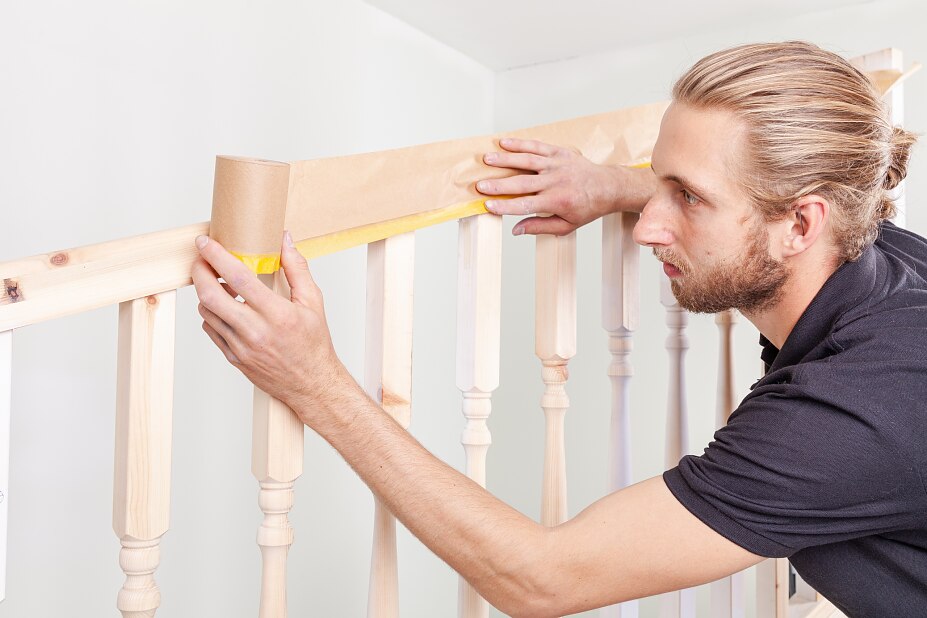 Spraying spindles is a tricky and time consuming job with a high chance of over spray.
A combination of tesa masking products will make this a thing of the past, removing overspray and speeding up masking of the bannisters ready to spray the spindles.
tesa Easy Cover Precision Paper Standard in 180mm is the perfect size to cover a bannister in one quick and easy step. Using tesa Easy Cover Precision with a 2.1m drop is perfect to hang at the back of the bannister to prevent overspray whilst spraying spindles.
Spraying Spindles with
tesa

Easy Cover