Spraying Kitchens
Breathe new life into kitchens by spraying the doors, cupboards and surrounds. Protect the parts you dont want sprayed with tesa masking products - We will show you how.
Freshening up the kitchen can increase the properties value, improve emotional wellbeing and mood. However, before taking to the sledge hammer or hire a kitchen designer, simply changing the colour of the kitchen units and walls can add personalisation can help, whats more, in combination with our masking products, you can turn the job around quicker and cleaner than ever before. 
tesa

4365 Easy Cover Precision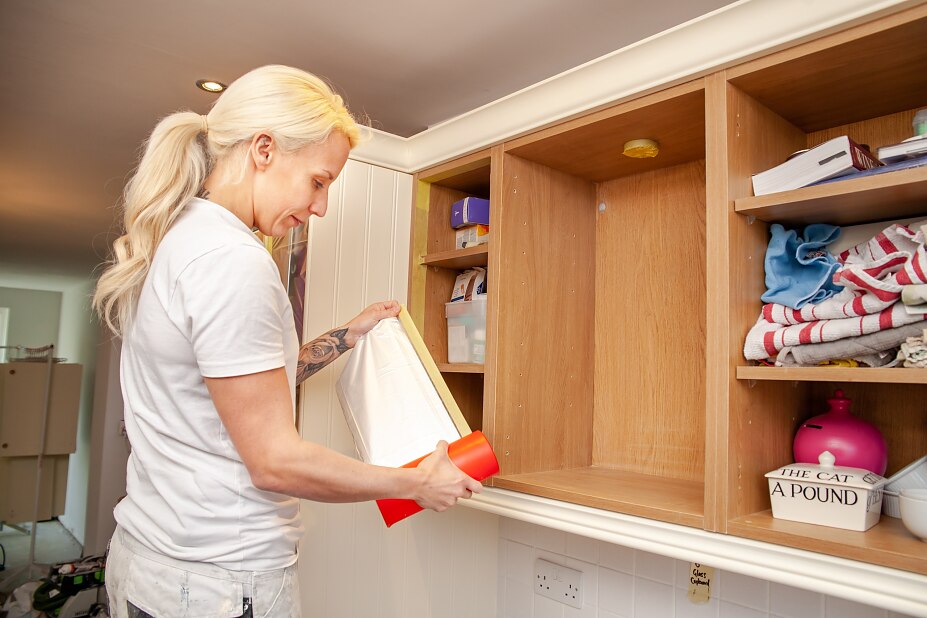 tesa Easy Cover Precision says what it does, it covers surfaces, cupboards and appliances easily, protecting them from overspray. The 2 in 1 tape and film is easy to handle and use with its dispenser. The statically charged film clings to the cupboard door or drawer to make sure there is no gapping and removes any flapping around of the film. The tape, based on the popular tesa 4334 ( tesa Yellow) adheres very well to cold tiles and bonds well to surfaces that have been degreased ready to have the primer coat applied ensures those perfect lines associated with the tesa Precision range.
Check out the video!