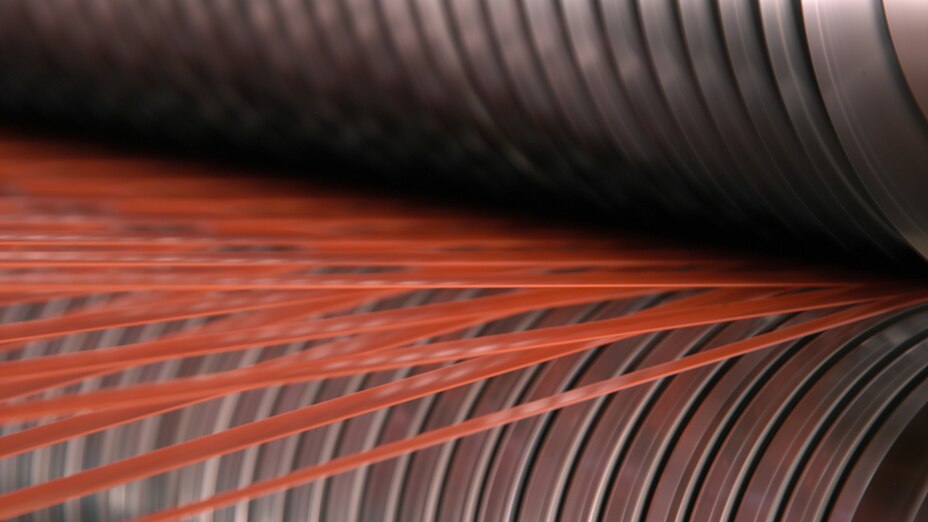 Powerful adhesive tapes make life easier
We are the experts for high quality adhesive tapes of all kinds. Discover our range and the fascinating world of the adhesive tape!
---
---
Consumer:
With our vast range of high quality adhesive tapes, we help you at home or the office to solve the many daily challenges of everyday life faster, more easily and more comfortably.
Craftsmen:
As a longstanding partner of painters and decorators, we offer adhesive tapes that make the everyday work of the professional  craftsman easier and support them in achieving the optimal results for their clients.
Industry:
Our adhesive tapes help industrial companies to optimise their processes and products. Here, our products easily meet the high requirements and industrial standards.
Adhesive solutions for homes, offices and for schools
Every day in private homes, offices and schools, there are situations where an adhesive tape can provide valuable assistance. Only when you don't have a roll of adhesive tape you appreciate how much you come to rely on it.
The classic transparent tesafilm is there when the first drawings of a child are to be put up on its bedroom door. The practical painters tape makes sure that there are sharp colour edges when painting the walls. The mirror adhesive tape replaces drill and screws, providing a secure bond of the wall mounted mirror in the bathroom. And the repair tape is there as a first aid when a water hose is leaking or a cable coating is torn open. This list could be continued nearly indefinitely, because the areas of application of our adhesive tapes are almost limitless.
By the way, the quality of an adhesive tape not only depends on its adhesive performance. While the adhesive stick may be considered the most important component of an adhesive tape, even the best adhesive is pointless without the right base material or carrier and possibly a bonding agent to keep it all together. Decisive for success is always the appropriate and useful mix of all components.
Here, the adhesive on the one hand has to stick to the surface as long as desired (adhesion). On the other hand, it has to be so consistently solid within itself that it is optimal for the respective application (cohesion). As a great number of adhesives and numerous base materials/carrier may be considered, looking for the perfect combination of an adhesive tape is much like a puzzle. Fortunately, our product developers are experts at solving puzzles!
The materials we use for the carrier include among others
PP (polypropylene), PET (polyethylene terephthalate) or PVC (polyvinylchloride),
Fleece,
Foam (PE) or
Fabric
Adhesive tapes for professional craftsmen
We support craftsmen in their daily work with our adhesive solutions. Here, it is always our goal to make work processes even more efficient. After all, that saves time and money which in turn increases the competitive advantage of a pfofessional painting and decorating company. Since we have longstanding experience with the everyday work of craftsmen and are in constant exchange with them, we exclusively offer solutions that have succeeded in practical application.
In our product range, there are adhesive tapes for many different sectors. With our products, we make covering and protecting surfaces easier for paint jobs, protecting building structures when plastering, sealing cardboard boxes when packing, the insulation of cables during electric installations as well as affixing floor covering or mirrors.
Customised adhesive tapes for countless applications
Did you know that nearly 50 adhesive tapes are used in a smartphone? And did you know that adhesive tapes are also used to keep components of a skyscraper connected? Only when considering such information will you realise how complex the manufacture of adhesive tapes can be. An adhesive tape has to be up to the requirements of a task and fulfill its intended purpose to be a good adhesive tape.
A large number of the 7,300 tesa products (!) is used by industrial enterprises. Among these are numerous adhesive solutions that were developed exclusively for special industrial tasks. Here is a short, but no means exhaustive list of the areas of application:
Affixing mirrors (e.g. in trains, ships, planes or elevators and furniture)
Fixing notice signs to walls or doors (transport industry)
Protecting painted surfaces (automotive industry)
Secured transport of household appliances
Moreover, our adhesive tapes also find application in the construction industry, in printing, electronics, in the area of renewable energies, the smartcard sector and health care.
Find out more about our range