tesa

® Ekkro soap dish, chromed metal, self-adhesive

The tesa® Ekkro soap dish is a self-adhesive and charming bath accessory made of chrome and glass that can be reliably wall-mounted without drilling. No surfaces are damaged. The soap holder can be taken down at any time without a trace and reused elsewhere with a new adapter BK20.
Soap dish, with patented

tesa

® Power.Kit technology (all-in-one adhesive mounting solution)

High gloss chrome-plated metal, angular style, satined glass dish, square plate

Reliable hold, waterproof, guaranteed stainless
All Product details
Product details
Safety Instructions
User reviews
FAQs
Product details
Product description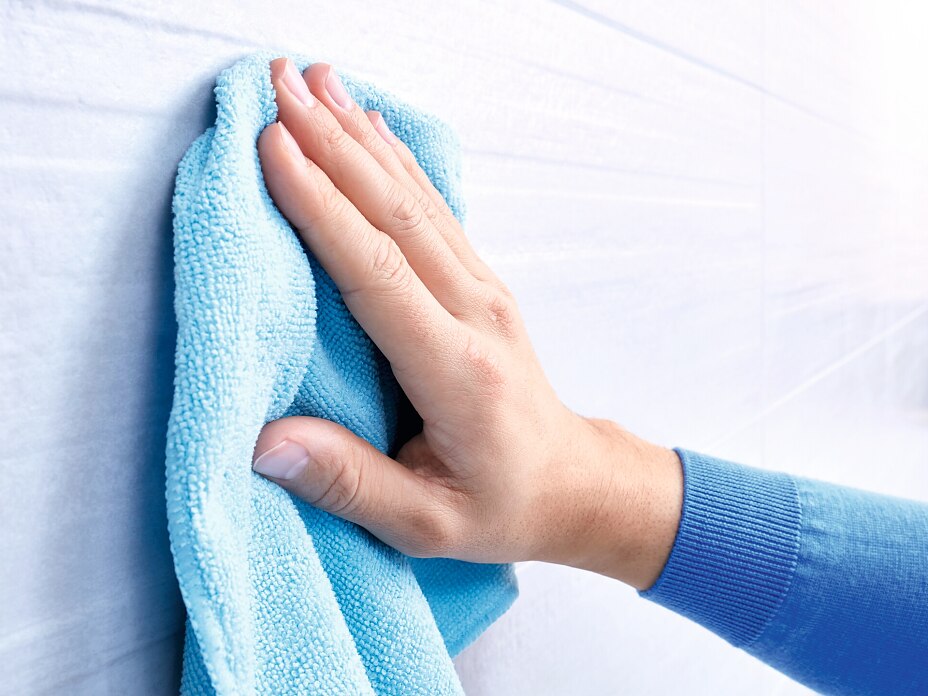 Product description
The tesa® Ekkro soap dish is a delightful combination of a satined glass dish in a glossy chromed angular bracket. As it is self-adhesive, the soap dish can be put up wherever it is needed, without drilling and thus without damage to tiles or wall. After allowing the adhesive to dry for 12 hours, the dish can be attached to the adapter. At any time, it can be removed with little effort and placed in a new spot with a new adapter BK20. The soap dish is removable, allowing easy cleaning. The beautifully designed and self-adhesive tesa® Luup toilet roll holder is the perfect place to keep your toilet paper. The high gloss chrome finish is waterproof and sure to shine for a long time. Using adhesive for application, drilling is not required, thus saving walls and tiles from any damage. The adhesive requires 12 hours to harden. Whenever you choose, you can quickly remove the holder without a trace. You can also re-attach it in another position with a new adapter BK20. tesa.Power.Kit Glue: Let op! Bij gebruik kunnen gevaarlijke inhaleerbare stofdeeltjes worden gevormd. Stof niet inademen. tesa.Power.Kit Glue: Warning! Hazardous respirable dust may be formed when used. Do not breathe dust.
Soap dish, with patented

tesa

® Power.Kit technology (all-in-one adhesive mounting solution)

High gloss chrome-plated metal, angular style, satined glass dish, square plate

Reliable hold, waterproof, guaranteed stainless

Works on tiles, metal, natural stone, marble, concrete, wood, glass and many types of plastic

Does not work on wallpaper, stucco and other surfaces with non-stick coating
Detachable without residue and reusable with adapter BK20

Soap dish can be removed from bracket for easy cleaning

Convenient mounting without drilling

Product dimensions: 51mm x 110mm x 131mm