tesa

Easy Cut® Desk Dispenser

The tesa® Easy Cut desk dispenser is the classic dispenser for any self-adhesive tape. It features an anti-slip stand and an optimised blade for easy cutting.
Optimised serrated blade for straight cutting

Very stable, with non-slip base

tesafilm

® not included
All Product details
Product details
Safety Instructions
User reviews
FAQs
Product details
Product description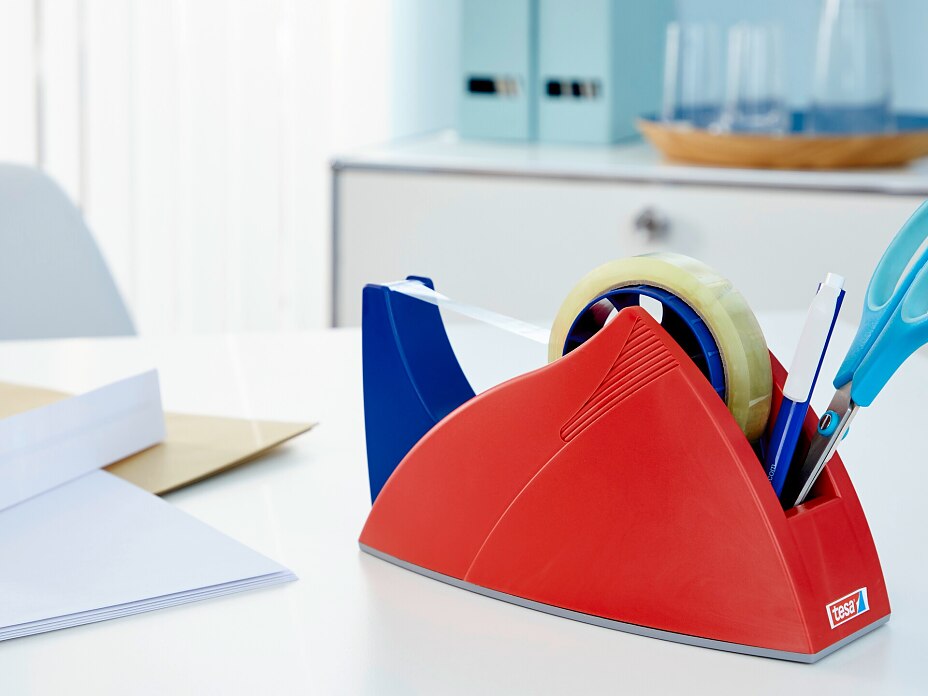 Product description
The tesa® Easy Cut desk dispenser is an ergonomic adhesive tape dispenser, designed to provide a strip of tesafilm® for any application. Available in several colours it suits office, school, shop and household applications alike. A stable anti-slip stand supports easy operation, while an optimised serrated blade guarantees precise cutting. The tesa® Easy Cut desk dispenser is available in two sizes. The smaller version can hold any tesafilm roll with a 1 inch core up to 19mm width and 33m length. The bigger version is made for tesafilm 3 inch core - rolls up to 25mm width and a length of 66m.
Optimised serrated blade for straight cutting

Very stable, with non-slip base

tesafilm

® not included