Valentine's card: Homemade with love and feathers
Forever & ever. A heart sometimes says more than a thousand words. Make the recipient of this homemade, feathered card feel like they're floating in the clouds on Valentine's Day
Difficulty Level
Leisurely inspiration
We need:
Red cardboard: 24 x 12 cm
Patterned paper: 8 x 8 cm
Ruler
Pencil
Cutter
Scissors
Hole-punch
Ribbon
Red decorative feathers
tesa® double-sided adhesive tape
tesa® Easy Stick®
How to do it: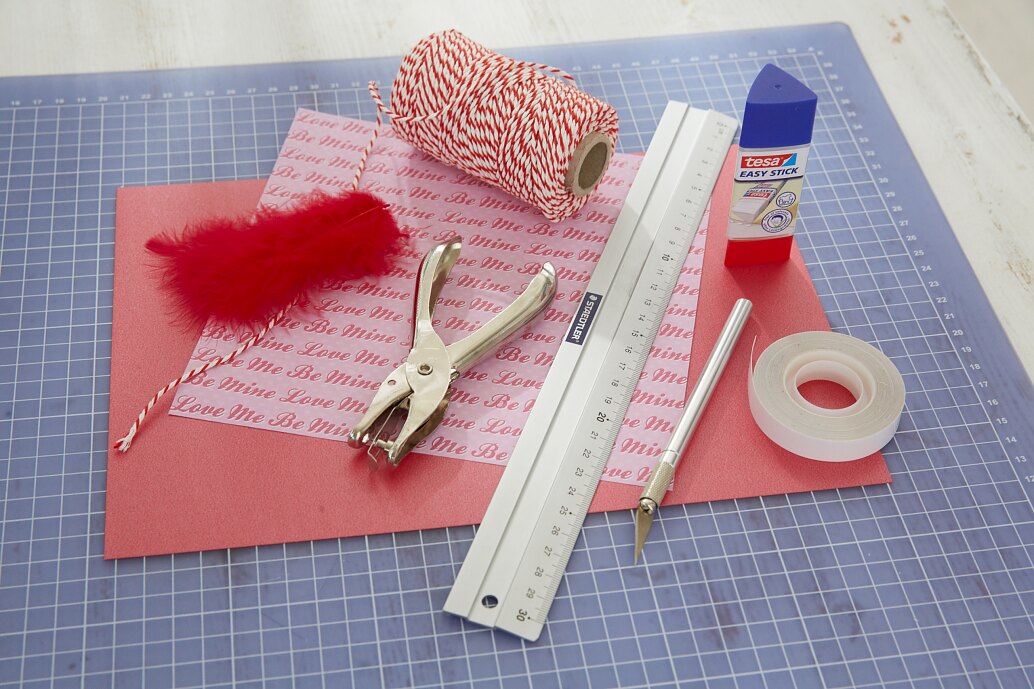 01
Collect all items and let's start!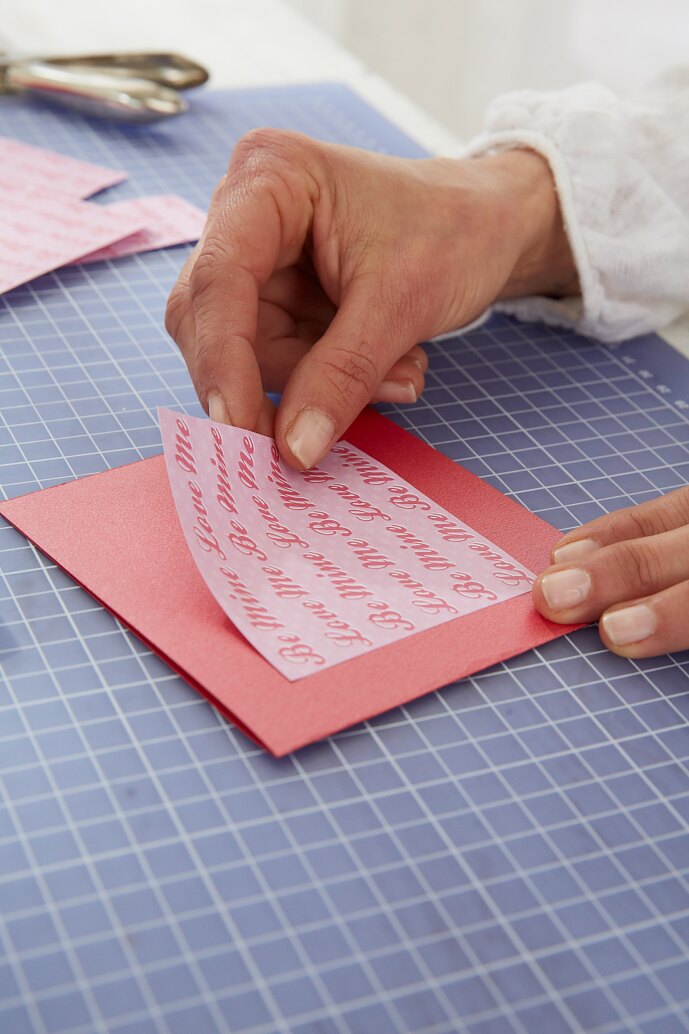 02
Fold red card in half and stick the patterned paper in the middle on the front.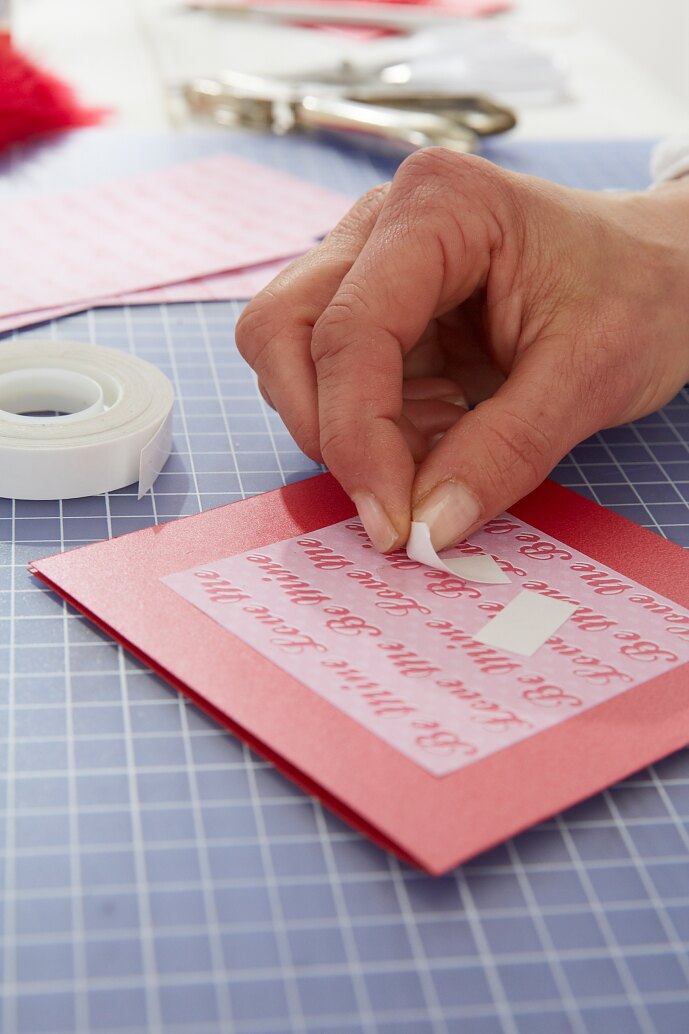 03
Stick two strips of tesa® double-sided adhesive tape in a V shape to the lower half of the card and pull off the protective foil.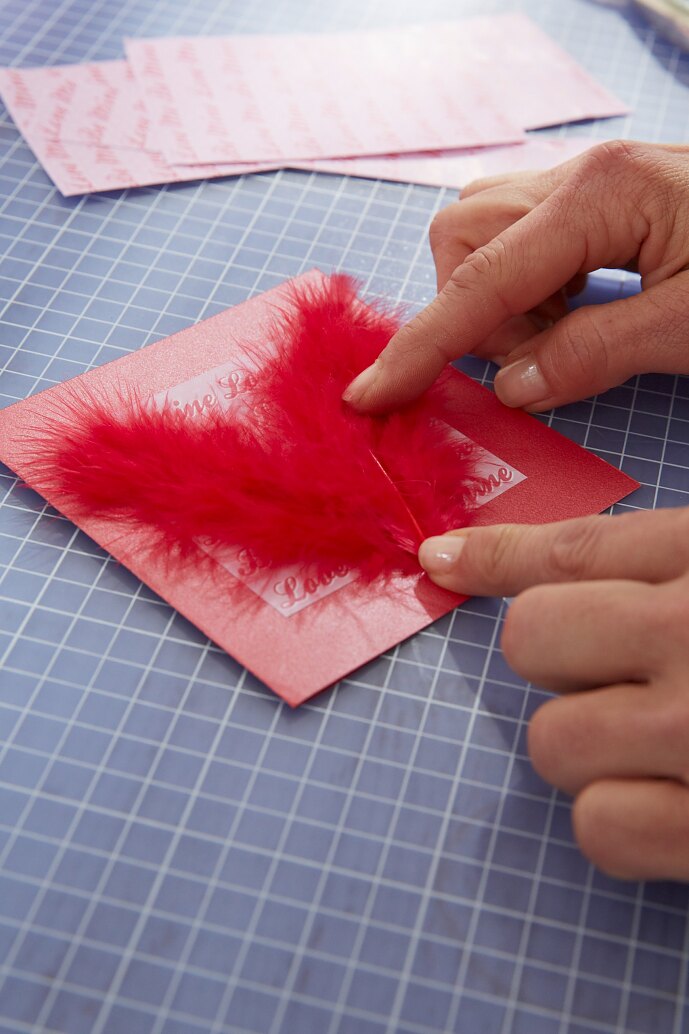 04
Stick on two feathers in the shape of a heart.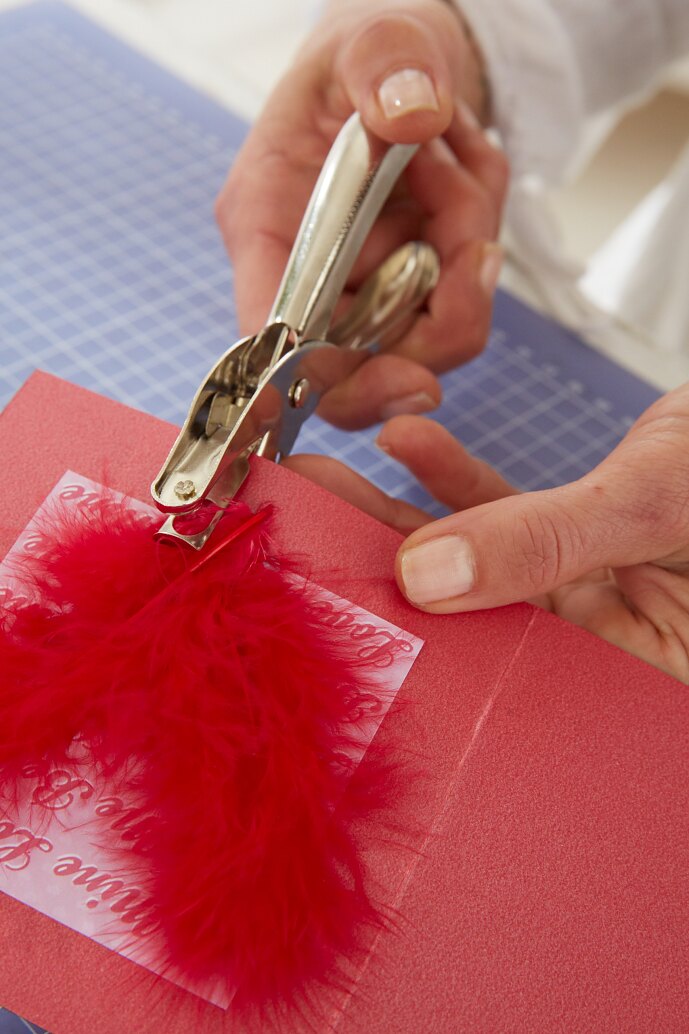 05
Punch a hole in the card at the bottom to the left and right of the ends of the feathers.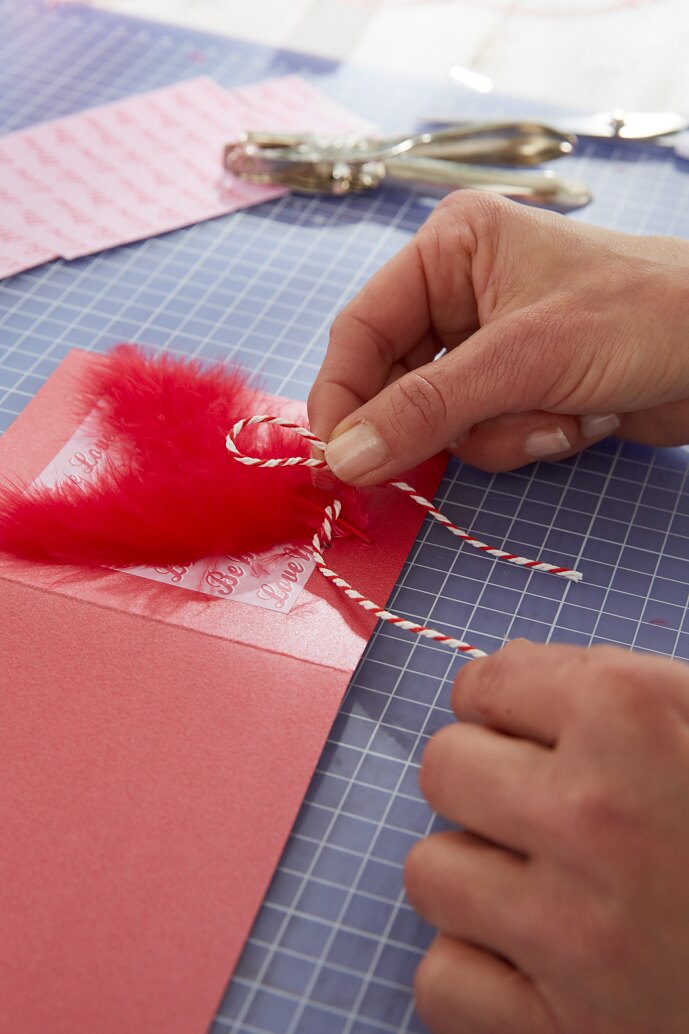 06
Pull the ribbon through from the back and tie a bow at the front.