Have You Had Your Twinlock Today?
tesa

® Twinlock: The Flexo Plate Mounting Solution Supplying You Peace of Mind

5 Feb 2020
High-quality Flexo Printing
We know flexo printing – it can be complicated and stressful, but also highly rewarding and beautiful. Let's focus on the bright sides and cut out the worries!
High-quality flexo printing involves complex processes, alignment of many components, and requires experienced staff to ensure premium and consistent results. There are many factors a printer has to keep an eye on, e.g. inks, anilox, plates, substrates, and overall machine settings. With all that in mind, wouldn't it be great to have one less thing to worry about throughout the print process? Let's take a look at how we can achieve this together.
Twinlock by
tesa

® - Sustainable Flexo Printing is Here.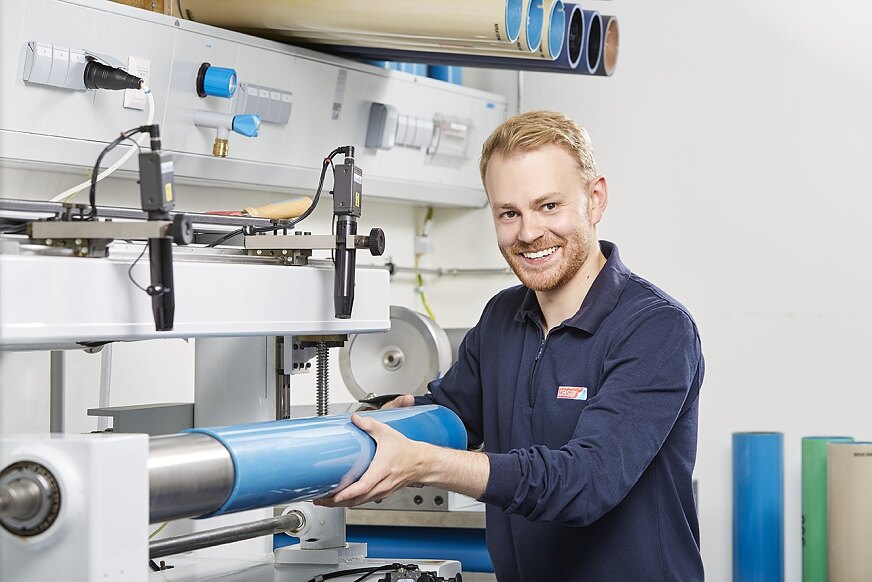 Precise Print Registration
First-rate print quality can only be achieved by precise print registration, all printed colours need to be aligned perfectly. Even the smallest case of misregistration can cause an unappealing print, leading to waste and delays in getting your prints to the customer. Today's widespread use of multi-colour print designs, the printing of sharp negative fonts, and overall demanding print designs with a variety of different elements call for special attention to the topic of print register.
Misregister can be caused by many factors, e.g. imprecise mounting of printing plates, machine roller settings, and tolerances of consumables such as printing plates or plate mounting components.

With our unique tesa® Twinlock technology, we can at least support the topic of tight component tolerances to contribute to precise print register.
During and at the end of the production process, the outside diameter of each tesa® Twinlock sleeve is measured by a unique laser measurement device to ensure a thickness tolerance unrivaled by any combination of sleeve and plate mounting tape in the market today. Normally, several tesa® Twinlock sleeves are ordered as one set, and every set we produce is tailor-made. Our flexible production process allows us to ensure that the tolerances within one set are reduced to an absolute minimum.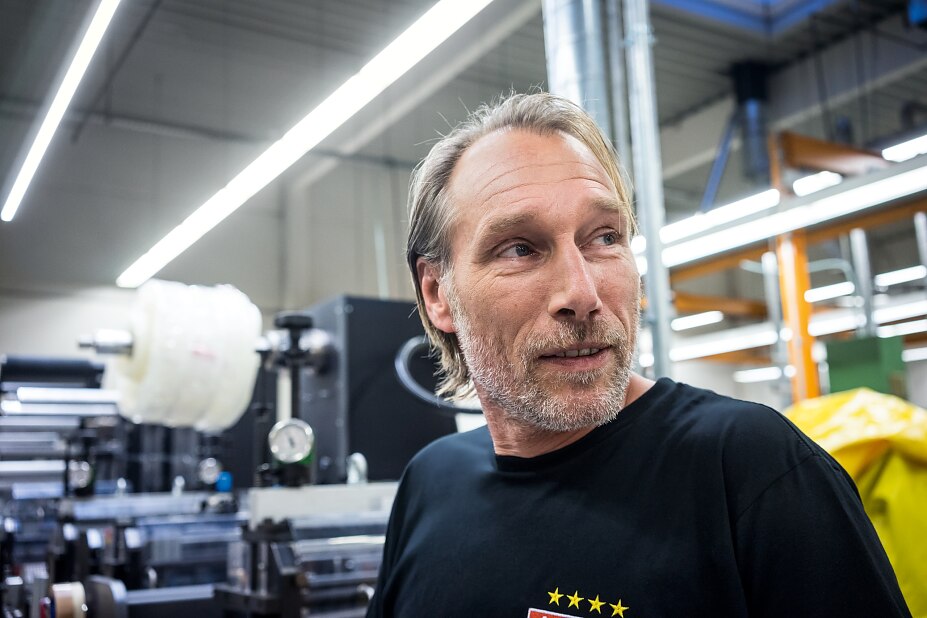 The perfect register between all print elements is mandatory to produce high quality print jobs. Every solution which supports this with tighter tolerances is highly welcome
Press Operator Paul
Bouncing occurs when the cylinders lose contact with each other during printing, resulting in poor print results. Complicated design elements on the printing plate can contribute to bounce, but even the normal combination of image and non-image areas put the print cylinder in some state of "un-balance". Machine settings and wear and tear of machine components also play a role when trying to avoid bouncing issues. One more reason can be the plate mounting foam properties.
The foam we incorporate in our tesa® Twinlock sleeves is a specially designed PU foam and we use a very thick layer to compensate for vibrations occurring on press and to smoothen out the effects of unbalance within the printing press. Increased printing speeds are made possible because our specialised foam absorbs the bounce occurring in the press, which would otherwise make a machine speed reduction necessary.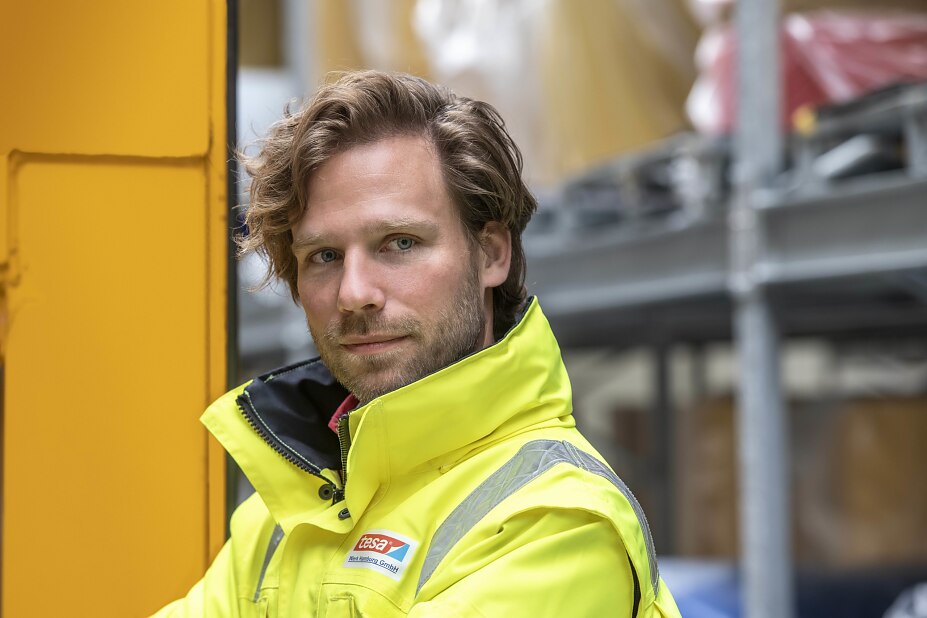 Bouncing creates a lot of waste and machine time which could effectively be used for other jobs in my production.
Production Manager Frank
Consistent Machine Impression Settings
Especially during long print runs, machine impression settings have to be closely watched and might have to be adjusted in the middle of a print job to avoid a change in print quality and resulting waste.
One reason is the foam integrated in the selected plate mounting solution. The high-quality foam used in tesa® Twinlock sleeves ensures consistent print results even on long print jobs, with no need for impression setting adjustments once the desired machine speed is reached.
Have You Had Your
tesa

® Twinlock Today?

Consistent print results, perfection in print register, cost and time savings in the mounting department, whats more, simultaneously improve your carbon footprint. Daydream or reality? Contact us today to find out whether tesa® Twinlock might be just the right fit for you as well. Join us: don´t worry, just print.
You want to know more about our products? Please contact us!
According to our privacy policy, your data will only be stored in a manner appropriate to the nature of the request to fulfil your needs.