New Filament Tapes For Logistics And Production
tesa

® is relaunching its range of standard filament tapes. The new tapes combine a strong fiber glass reinforcement with a reliable adhesive system.

15 Jul 2018
In production, the new filament tapes can be used for the splicing of sheet metal and furniture components. In logistics, they are suitable for sealing heavy boxes and bundling and palletising transportation units. They prevent your valuable goods from being damaged and, even more importantly, reduce the risk of injuries to your employees.
The new filament tapes are characterised by excellent adhesion, especially to corrugated materials. The tapes are thick and offer good resistance against abrasion. Even when they are exposed to shocks and mechanical stress, their elongation remains low.
Filament Tape Securing Barrels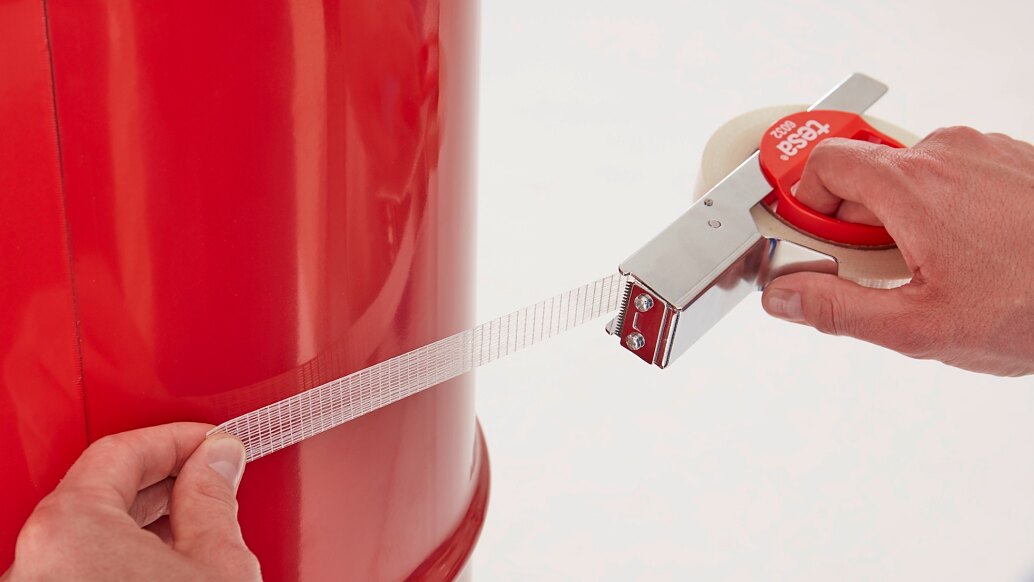 tesa

® Introduces Four New Filament Tapes
The new assortment consists of four filament tapes with synthetic rubber adhesive. At a thickness of 95 µm, the tesa® 53327 has a tensile strength of 175 N/cm. With a thickness of 140 µm and a tensile strength of 380 N/cm, the tesa® 53315 is the strongest of the four new tapes.
Would you like to test the new tesa® filament tapes? Please get in touch with us or with your local distributor and receive a free sample!
Filament Tape Assortment Folder