tesafilm

® invisible

tesafilm® invisible is a self-adhesive tape for high quality crafting and paper repair. It is virtually invisible, photocopy-neutral and can be written on.

Almost invisible on light-coloured paper

Can be written on with almost all pens

Easy handling
All Product details
Product details
Safety Instructions
User reviews
FAQs
Product details
Product description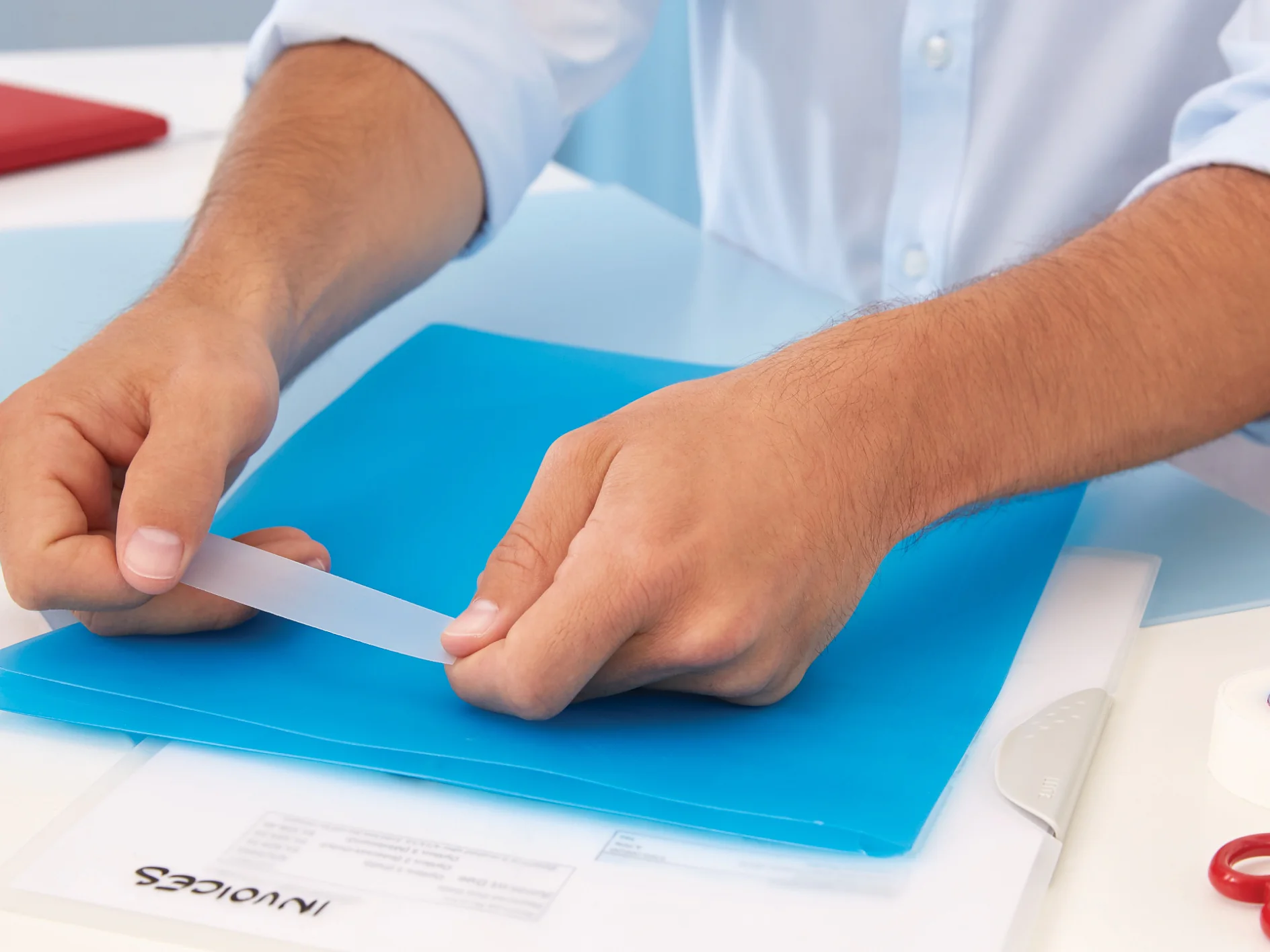 Product description
tesafilm® invisible is exactly what the name indicates: a virtually invisible self-adhesive tape designed to unobtrusively repair a torn document or join two pieces of paper. The PVC-free and solvent-free tape will not show on photostatic copies and remains invisible to the eye on most light-colored papers. In addition, tesafilm® invisible can be written on and comes off easily from any solid surface. It unwinds silently and matches all tesafilm® dispensers.

Almost invisible on light-coloured paper

Can be written on with almost all pens

Easy handling

Photocopy-neutral

High age-resistance
Silent unwinding

Easy and quick to remove from firm surfaces

PP foil and solvent-free adhesive

Suitable for use in all available

tesafilm

® dispensers