Trends
Building the future
Only by taking a closer look you may understand the fundamental changes when it comes to new construction techniques. Innovative adhesive tapes are ever more becoming an alternative to conventional bonding technologies. Modern construction increasingly works without heavy equipment, drilling, screwing or riveting. tesa adhesive tapes hold a wide variety of materials together – they bond and seal, from the basement to the roof. And the newly developed flame retardant adhesive foam tapes for elevator landing doors may help prevent fires from spreading in buildings. The foundation stone for today's tesa industrial business was laid 115 years ago by the good old "Lassoband". It already held tight ... around candy cans.
Building on modern adhesive technology
In the past few decades, trade and industry have undergone major shifts: Work processes changed, as did the building materials. Sustainability is the order of the day, as is economic planning. And it is no longer set in stone that permanent fixings have to be drilled and dowelled. This is important not only from an aesthetic point of view: "Invasive" methods may also damage valuable surfaces. Today, the industry can rely on technologically sophisticated adhesive tapes that replace conventional mounting technologies. For this purpose, a tesa team – including chemists, engineers, and application technicians – develops custom-made product solutions. The advantages of these special adhesive tapes become particularly evident between the foundation and the roof ridge – There, no secure mounting solution collides with freedom of design. 
tesa offers support with new developments. The double-sided tesa® ACXplus acrylic foam tapes, for example, create the basis for many complicated bonding situations when dissimilar materials such as aluminum and glass are connected or when high-tech materials are used, whose special structures and properties must be preserved. The innovative tesa products feature high layer thicknesses combined with extreme strength; they compensate for vibrations and weights between different materials; while, the self-adhesive system solutions always gently bond these materials. Compared to liquid glues, which are often used in the construction sector, adhesive tapes can be applied much more precisely and cleanly, and there is no drying time.
tesa once again demonstrated its innovative strength and instinct for good ideas by acquiring the specialist company 'Functional Coatings'. The American firm, based in Newburyport, has been a fully-owned tesa affiliate since 2018 and perfectly completes the product range for the construction industry. External, self-adhesive air and water proofing systems for commercial and residential buildings are the key competence of the manufacturer from Massachusetts. Sustainability also plays an important role, because Functional Coatings produces solvent-free adhesive membranes based on butyl hybrid adhesive technology. With their pioneering coating technology, these systems are considered all-rounders. The thick, user-friendly, high-performance products offer a variety of advantages over VOC-emitting processes, such as bitumen solutions. Depending on their purpose, the highly adaptable layers of hybrid adhesive are used as permeable or non-permeable membranes, offering optimal solutions for the air and water sealing of buildings. They also ensure the external waterproofing of below-grade basements and foundations, and they protect windows, doors as well as transition areas from water, seepage, and drafts. 
A brand-new development against flames
In the future, when it comes to safety, ever more customers will be relying on tesa in the area of fire protection. The flame-retardant PE foam tape tesa® 45001 FR – developed as a safe solution for lift shaft and elevator car doors, represents the state of the art. These tapes play a crucial role in fire protection because they help prevent fire and smoke from spreading from one building level to the next (the so-called chimney effect). The necessary fire-retardant materials are developed by tesa and certified – they therefore meet the highest fire protection standards. Further products based on this technology will follow in the future.
A classic product laid the foundation
 
Even in the past, innovative adhesive solutions from tesa were by no means built on sand. Already 115 years ago, the Executive Board at Beiersdorf AG understood that there would be a growing need for practical solutions in emerging industrial sectors. The pioneering product 'Lassoband' was recommended in 1906 as an "excellent means" for chemical laboratories or for sealing – for example, of candy jars. It was the first fabric tape to be sold in bulk. 
The successors to the "all-rounder" with the textile carrier material are still widely used today in different colors and sizes. End users as well as commercial and industrial companies find them indispensable. The product with the name tesa® 4651 has meanwhile advanced to become a classic. Even scientists like to use this adhesive tape made of temperature- and UV-stable acrylic adhesive in rough nature: Among others, tesa® 4651 helps penguin researchers to bond a transmitter into the plumage of threatened species that can withstand ice water and storms until the next thaw period. An extremely practical innovation.
From flop to bestseller
The world's first technical adhesive tape comes from the Beiersdorf creative workshop – and was intended for defective two-wheelers. In the 1890s, the company actually wanted to market a new plaster, but it stuck too strongly to the skin and irritated it. The pharmacist Troplowitz quickly modified it and used it to create the first technical adhesive tape, the "Cito Sportheftpflaster" (sports adhesive plaster) with its new purpose to repair bicycles. An innovative sensation, because back then pneumatic tires often got punctured on the streets. This attitude continues to work at tesa today. In our series "125 Years of Innovations", we use selected examples to show you our innovation spirit and will present you with quite a few surprises!
All articles of the series: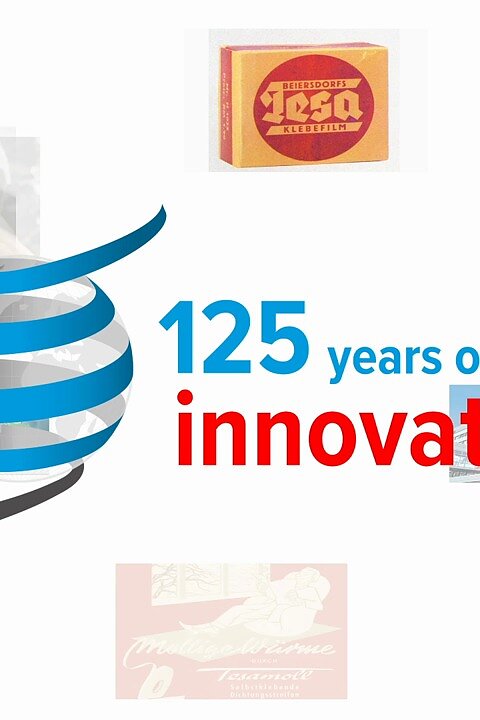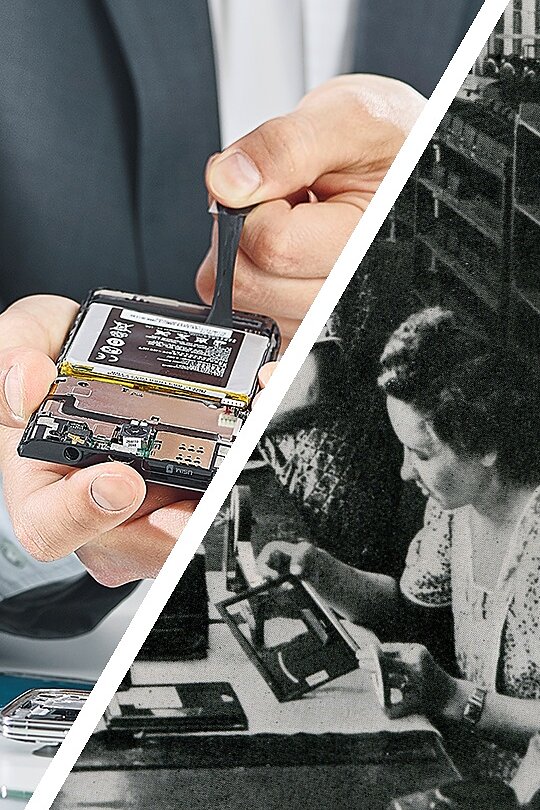 The sound of future at
tesa
Read more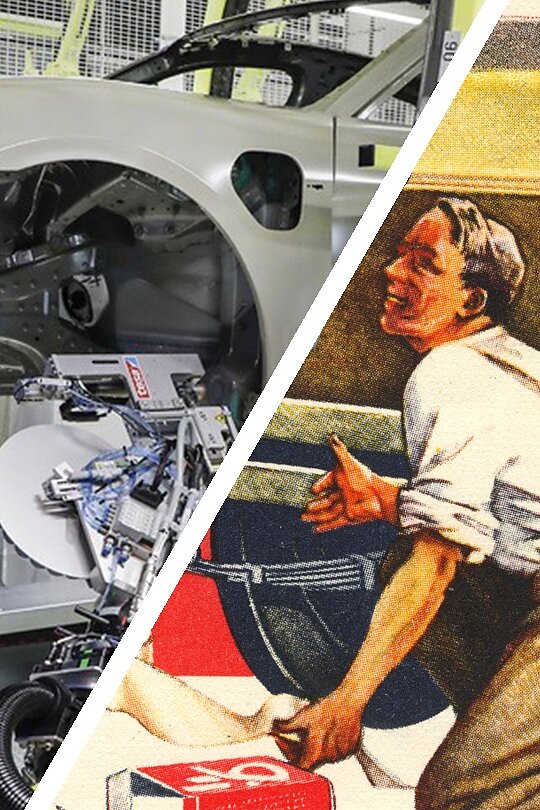 On the road to success
Read more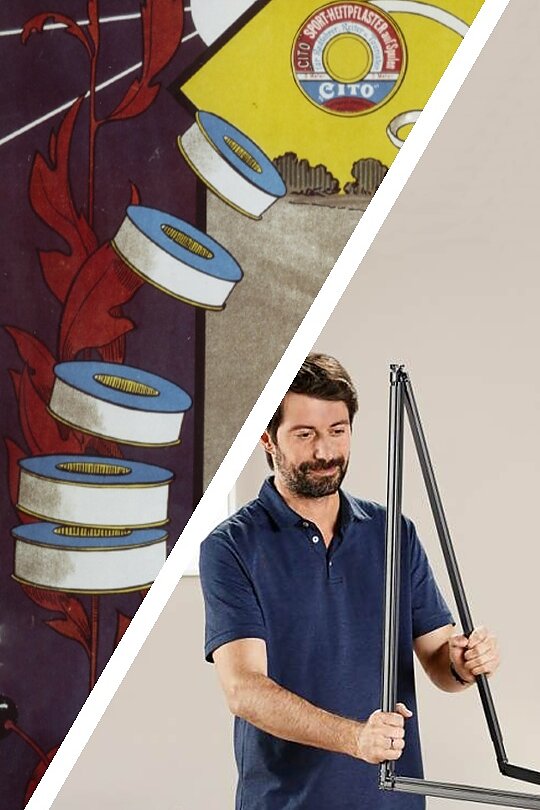 An all-rounder for all-rounders
Read more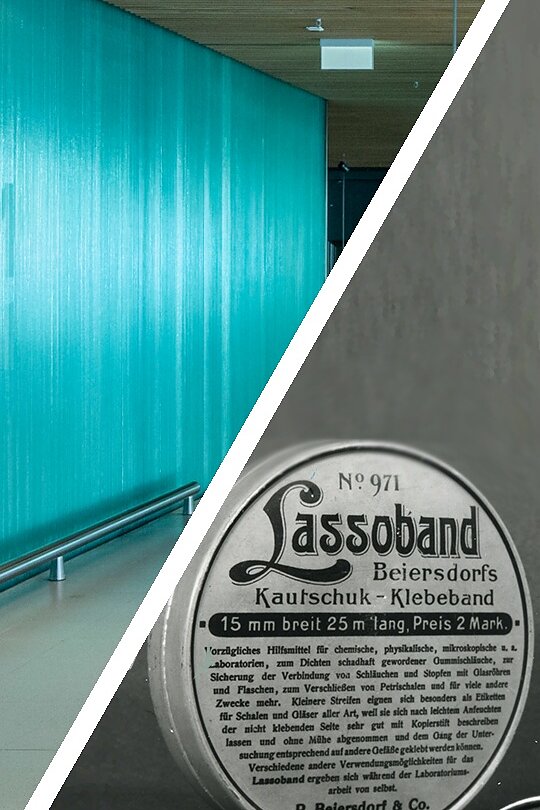 Building the future
Read more