Trends
An all-rounder for all-rounders
Even everyday life has its heroes. They are often called tesa, because technical adhesive products are and have been offering the perfect solution millions of times in the course of their history. tesa even enables us to hang up, for example, a picture or a mirror, using neither a hammer nor a conventional nail. Do it yourself: Practical and easy to use, this is an invention that is truly suitable for everyday use. It makes life more beautiful. Where, if not between the kitchen and the basement, the office and the bathroom, home and hobby, is the need greatest? tesa is proving its innovative strength with patented solutions. Adhesive creativity began 125 years ago with a patch for bicycle repairing.
Reinventing the future – over and again
There is great future potential in everyday bonding. With around 300 consumer products, tesa has reinvented itself time and again in the past and has done quite some pioneering work with innovative adhesive tape solutions. In many parts of the world, tesa makes life easier, holds it together, seals, insulates. Consumers like to use tesa adhesive hooks, screws, nails, parcel tapes and tesafilm from the dispenser – the assortment of useful and practical helpers is growing steadily. The latest addition to the family of home products: the multi-award-winning tesa® Insect Stop FALT fly screen. A foldable and telescopic aluminum frame allows quick mounting without measuring, drilling and sawing on windows and doors according to the motto "One, two, three – insect-free!". The high-quality net keeps insects safely outside – and lets fresh air in without any problems.
Fits, holds and embellishes
No manual skills are required for many other tesa solutions as well. The product developers have an eye and an ear close to our fast-paced everyday life. They create all-rounders for all-rounders. Today, when it comes to renovation and trendy decorating, drilling is a thing of the past, just like the use of tools in general. For example, tesa® Powerstrips – introduced in 1994 and continuously developed – have long held light- and heavy-weight items of up to two kilograms on walls and tiles even in wet areas without a nail or screw. Moreover, they only stay as long as you want them to be in place because they can be removed without leaving any residue.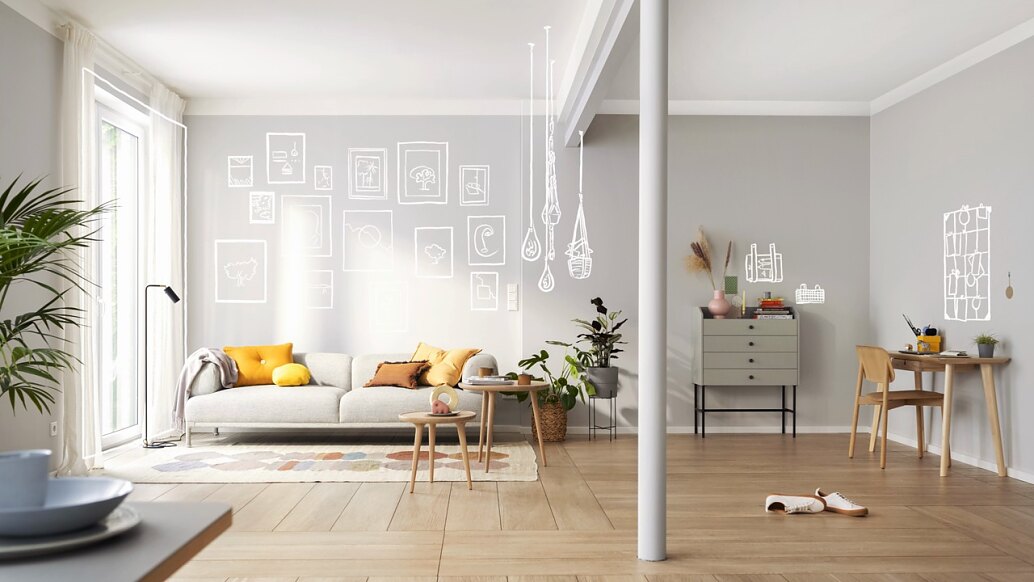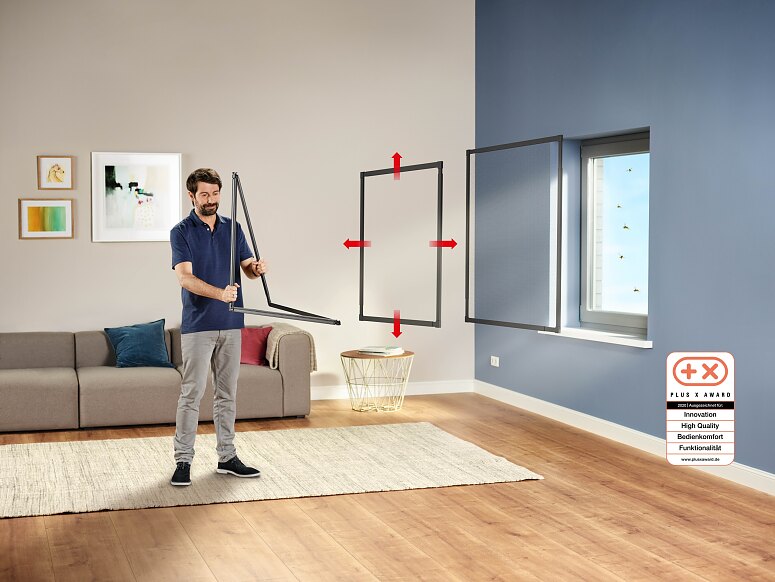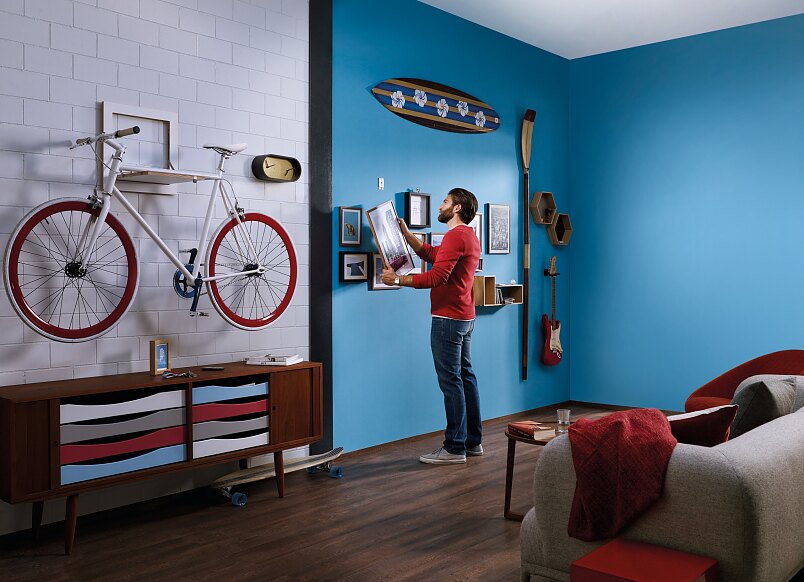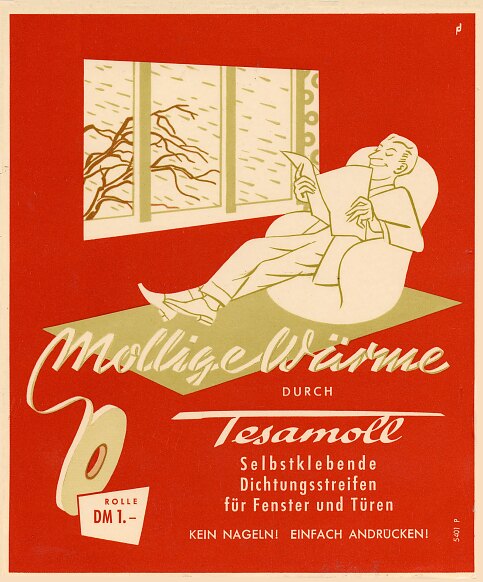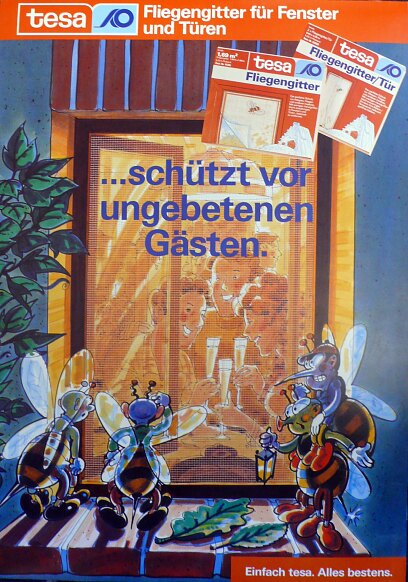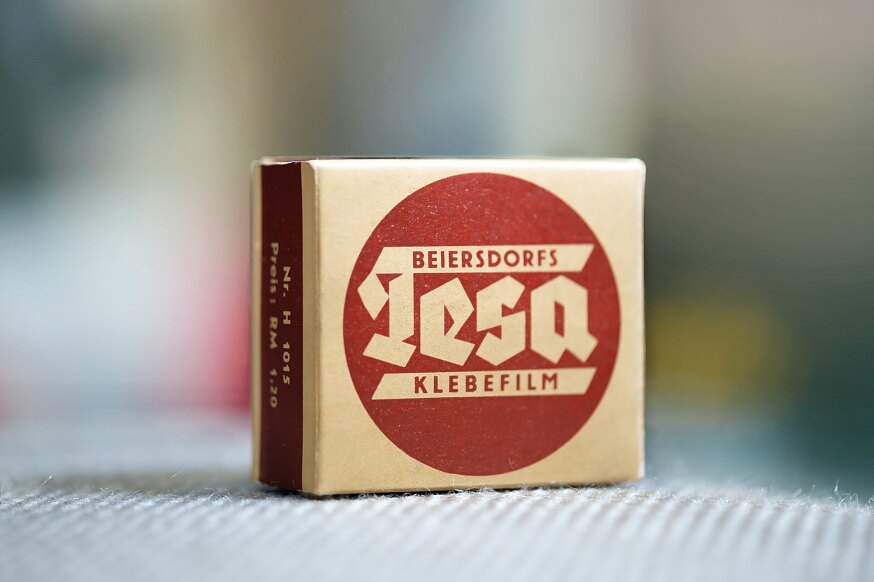 During painting works, color should only cover the desired surfaces. For a long time, tesakrepp® has been considered a classic all-purpose weapon against paint underflows. In many variants, the clever development has given color to the "edge" for 85 years. Professionals as well as amateurs appreciate the precise masking tapes, which today make up a product assortment with almost 30 different designs. For example, products for outdoor use must be UV-stable for several weeks, but they must also be removable without leaving any residue. For very high-quality applications, there is tesakrepp® made with very thin Japanese washi paper.
The fact that painter's tape is often called masking tape today is no doubt due to tesa® and its market position. For decades, the specialist in technical adhesive tapes has shaped entire assortments with its products. In addition to tesakrepp®, tesa's pioneering achievements undoubtedly also include tesafilm® and tesamoll®. Insulating drafty windows, but also rattling noises in radios and TV sets, launched the tesamoll® success story at the beginning of the 1950s. tesamoll® was also an export hit very early on – especially in the hot regions of the world. In Spain and Portugal, tesamoll® made in Germany was very much appreciated, as it kept the warm air or grains of sand outside the doors and windows. Today, according to TÜV Nord, 94% of satisfied customers would definitely recommend the product to others. And those who use the continuously optimized sealing tapes, door sealing rails and rubber seals of the latest technology generation can even save up to 40% on energy costs.
Anyone who hears tesa® is sure to think of the greatest classic: tesafilm®. In 1936, the tesa® adhesive film (as of 1941: tesafilm®) conquered the world. The patented tesa® dispenser made the invention all the more interesting and transformed it into an indispensable everyday helper – up to this day. Which once again shows that even the most exciting creation can always use some icing on the cake. This also applies to today's tesa adhesive tapes. In 1890, the pharmacist Paul C. Beiersdorf actually wanted to develop an adhesive plaster. Unfortunately, it was irritating the skin of its users. Out of this failure, a great achievement arose for the future: 125 years ago, Dr. Oscar Troplowitz turned the plaster into the "Cito-Sportheftpflaster" (Cito sports adhesive plaster) as a kind of first aid measure for punctured bicycle tires. The innovation of adhesive tapes got rolling. Every era has its heroes.
From flop to bestseller
The world's first technical adhesive tape comes from the Beiersdorf creative workshop – and was intended for defective two-wheelers. In the 1890s, the company actually wanted to market a new plaster, but it stuck too strongly to the skin and irritated it. The pharmacist Troplowitz quickly modified it and used it to create the first technical adhesive tape, the "Cito Sportheftpflaster" (sports adhesive plaster) with its new purpose to repair bicycles. An innovative sensation, because back then pneumatic tires often got punctured on the streets. This attitude continues to work at tesa today. In our series "125 Years of Innovations", we use selected examples to show you our innovation spirit and will present you with quite a few surprises!
All articles of the serie: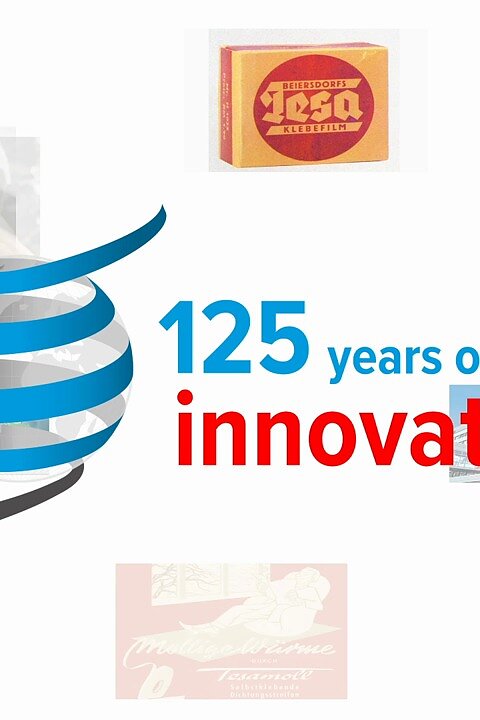 tesa holds the world together
Read more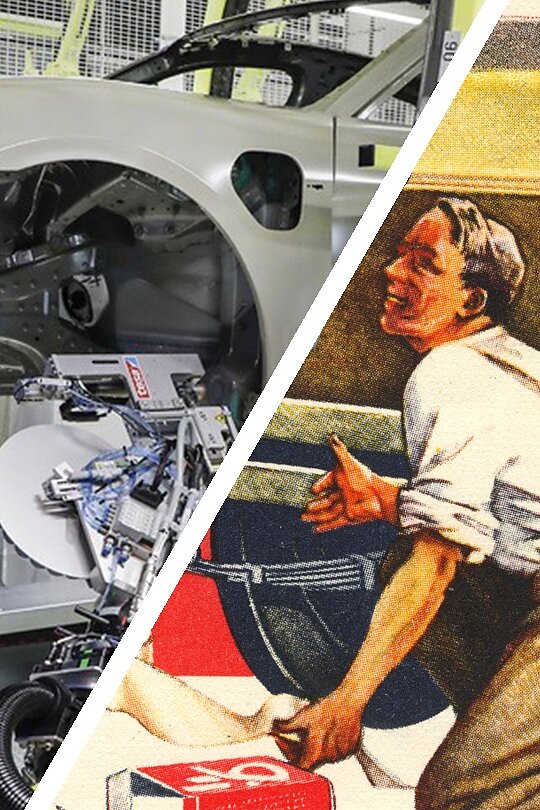 On the road to success
Read more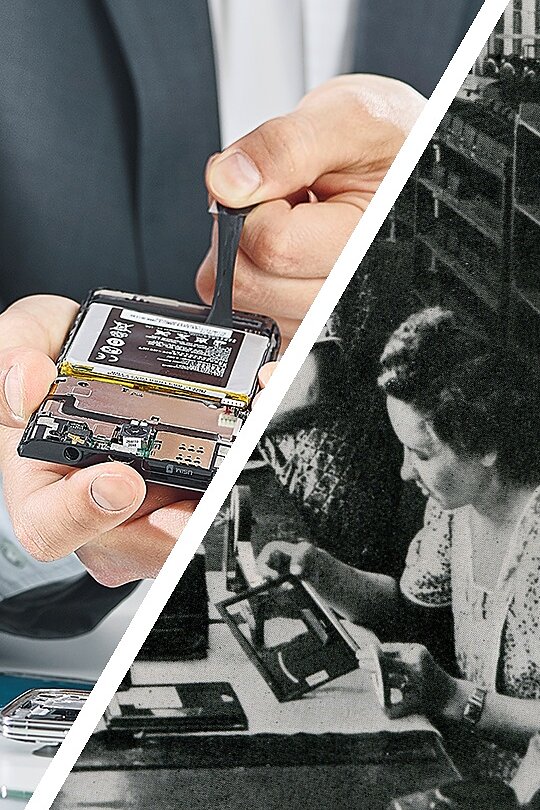 The sound of future at
tesa
Read more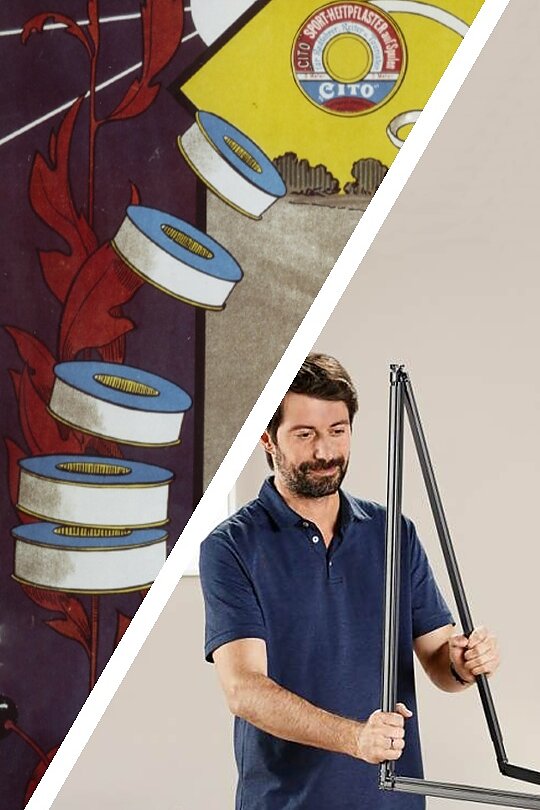 An all-rounder for all-rounders
Read more