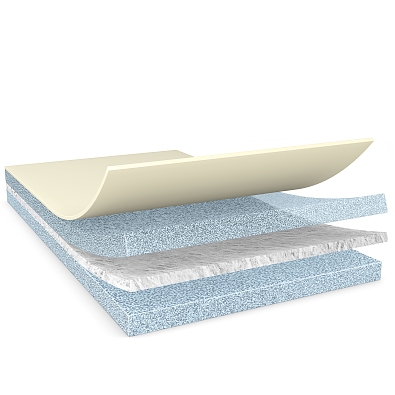 ---
---
Product description
tesa
®
8857 is made from special tackified acrylic adhesive system which has excellent high temperature resistant property, ideal for demanding FPC ( Flat Printed Circuit)  mounting applications.
The acrylic adhesive gives this product an excellent temperature resistance up to 260°C. The highly conformable ultra thin non-woven backing and highly temperature resistant release liner ensures it can be easily released without adhesive residue left or liner broken after reflow oven process.
Key features of
tesa
®
8857:
1
High temperature resistance with sufficient holding power and peel strength even after solder reflow process
1
High tensile strength, good repulsion resistance
1
Excellent die-cutting properties and very low oozing due to special backing
1
High conformability for uneven surfaces
1
High aging resistance
1
Conforming to RoHS
Main applications
Flat Printed Circuit mounting application of electronic components, subjected to high temperature processing and operating environments.
Adhesion properties
Adhesion to Steel (initial)
Adhesion to PC (after 14 days)
Adhesion to ABS (initial)
Adhesion to ABS (after 14 days)
Adhesion to PET (after 14 days)
Adhesion to Aluminium (after 14 days)
Adhesion to PI (after 14 days)
Adhesion to PET (initial)
Adhesion to Aluminium (initial)
Adhesion to Steel (after 14 days)
tesa® products prove their impressive quality day in, day out in demanding conditions and are regularly subjected to strict controls. All technical information and data above mentioned are provided to the best of our knowledge on the basis of our practical experience. They shall be considered as average values and are not appropriate for a specification. Therefore tesa SE can make no warranties, expressed or implied, including, but not limited to any implied warranty of merchantability or fitness for a particular purpose. The user is responsible for determining whether the tesa® product is fit for a particular purpose and suitable for the user's method of application. If you are in any doubt, our technical staff will be glad to support you.