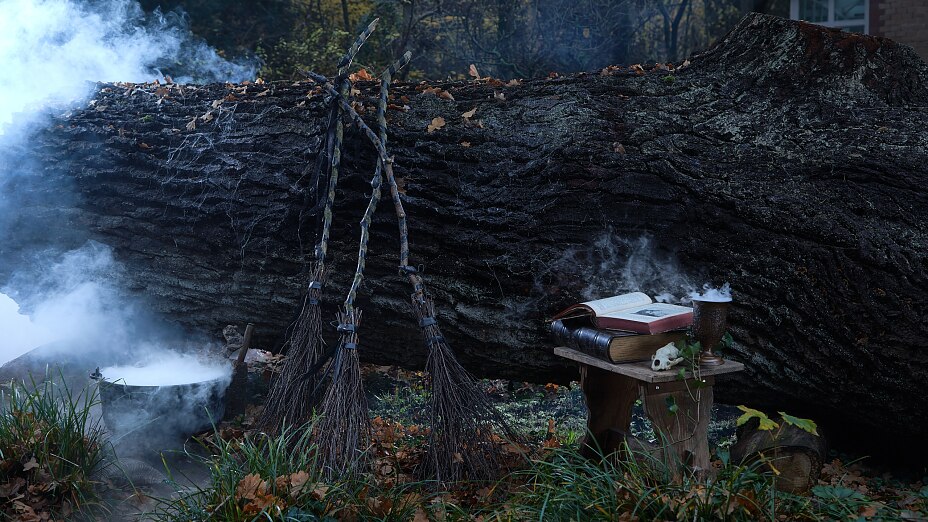 The flying broomsticks made of brushwood are parked in the garden – ready to be used on Halloween night. In the meantime, however, nasty mice (made of plastic, thank heavens!) have already taken possession of the witch decor.
---
---
We need:
Long sticks
brushwood
black ribbons
plastic mice
feathers
scissors

tesa

® All-Purpose Glue, 90g
Time: approx. 15 minutes + several hours drying time.
01
Collect all required items and let's start!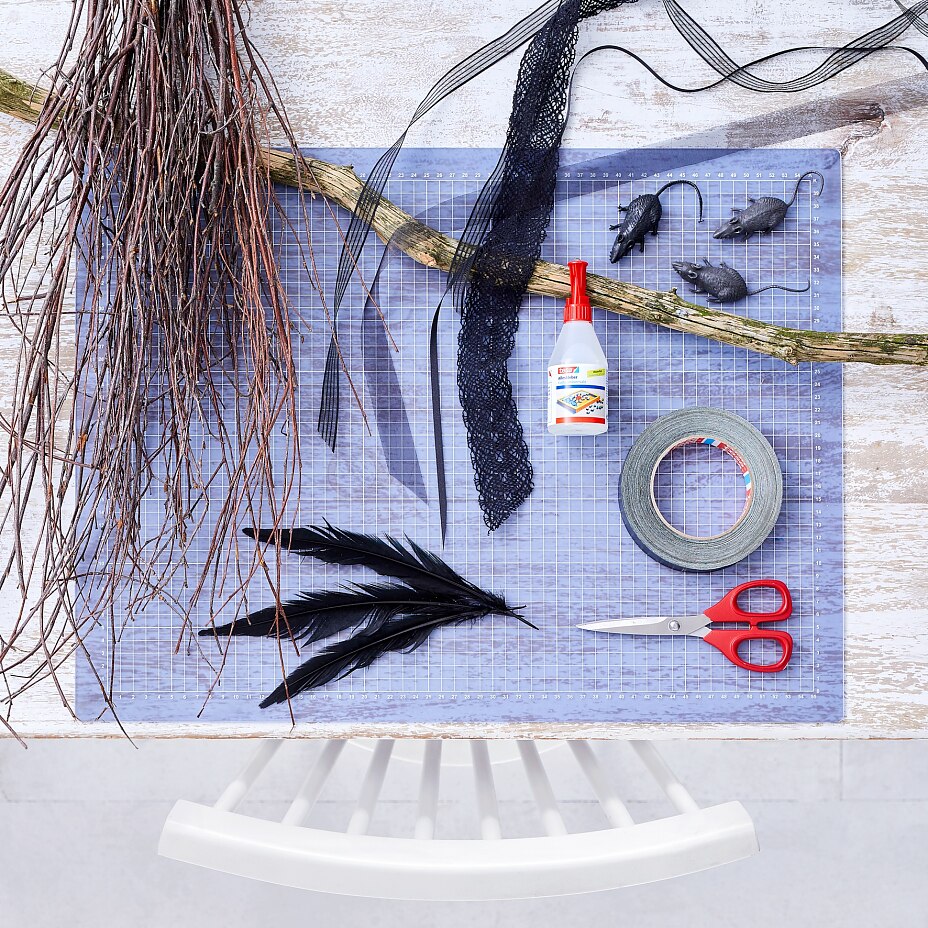 02
Wrap the stick diagonally with the fabric tape.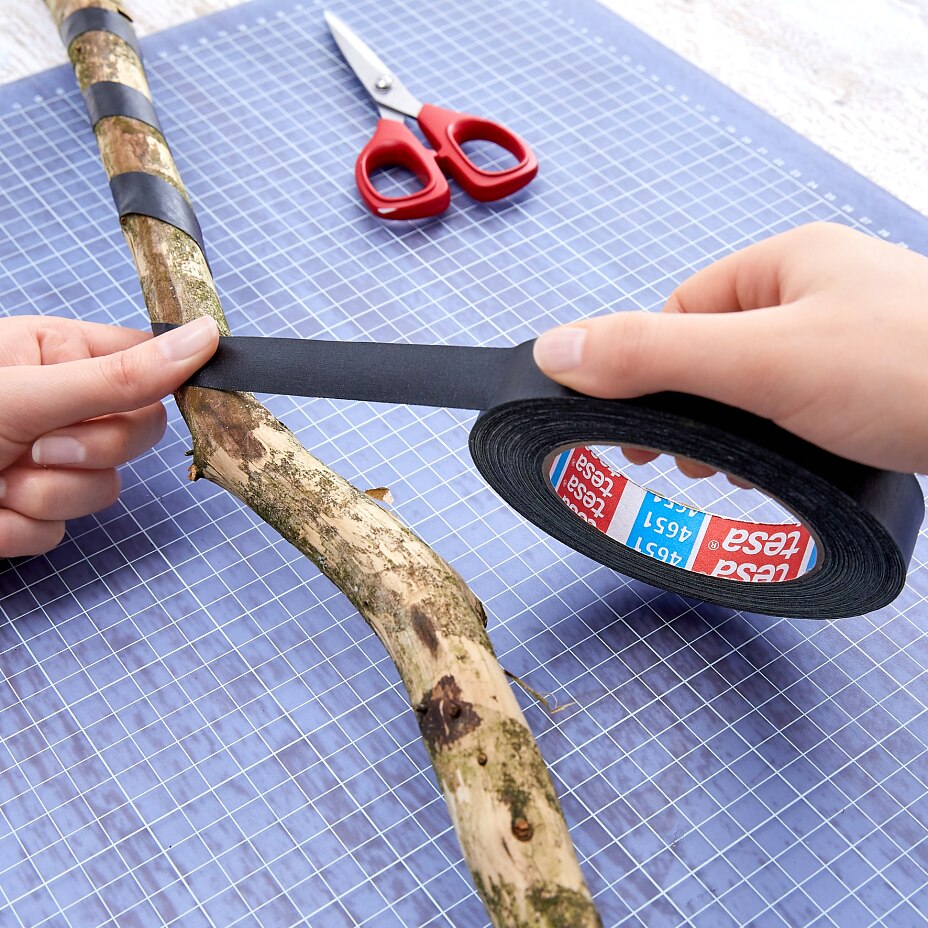 03
Fasten the brushwood at the bottom of the stick in several thin layers with the fabric tape and then wrap it tightly.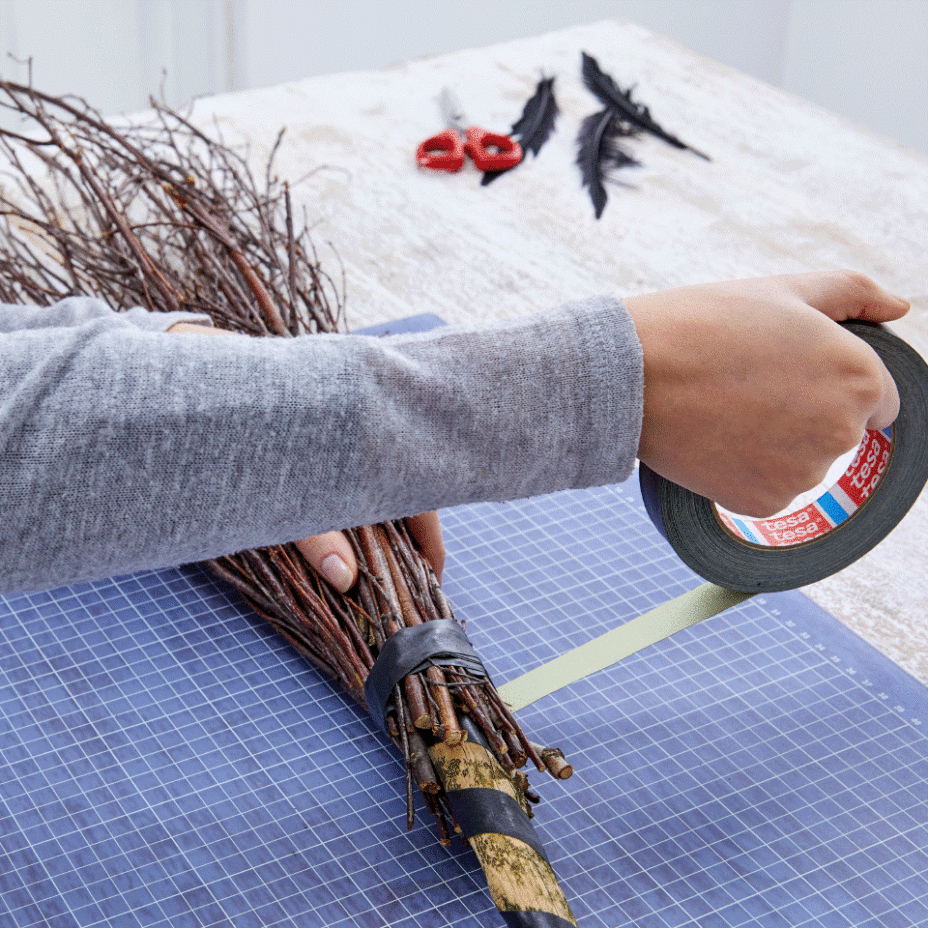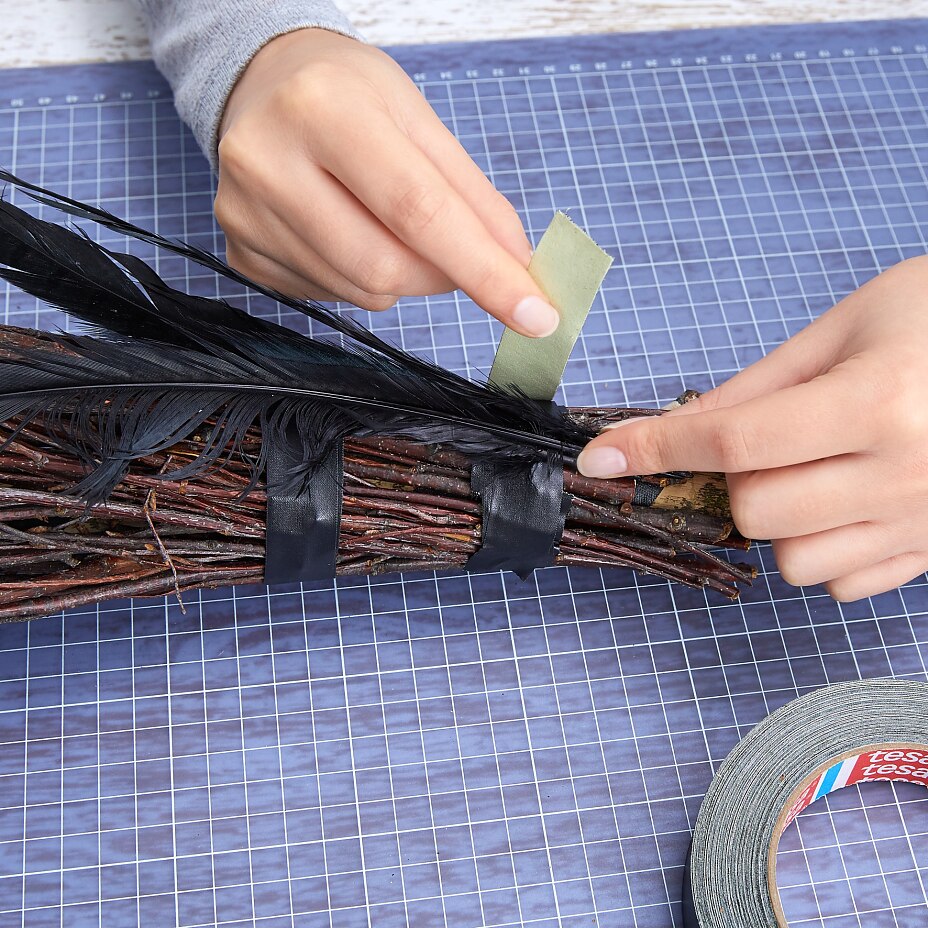 05
Apply all-purpose glue to the bottoms of the mice, glue them to the stick and allow to dry well. For additional decoration, tie black ribbons to the top of the broomstick.