Spooky Halloween Lanterns
Attention: These DIY lanterns are spooky and disgusting! And that's what Halloween is all about. Therefore, we decorate the glass lanterns with (fake) blood-stained gauze bandages and many nasty spiders!
Difficulty Level
Leisurely inspiration
We need:
Glass lanterns
plastic spiders
gauze bandages
scissors
artificial blood spray
1 sachet of black tea
tesa® All-Purpose Glue, 100g
tesa® Double-sided Adhesive Tape Transparent
tesa® Easy Cover Premium Foil with masking tape

Time: approx. 15 minutes + 4 hours drying time.
This Is How We Do It: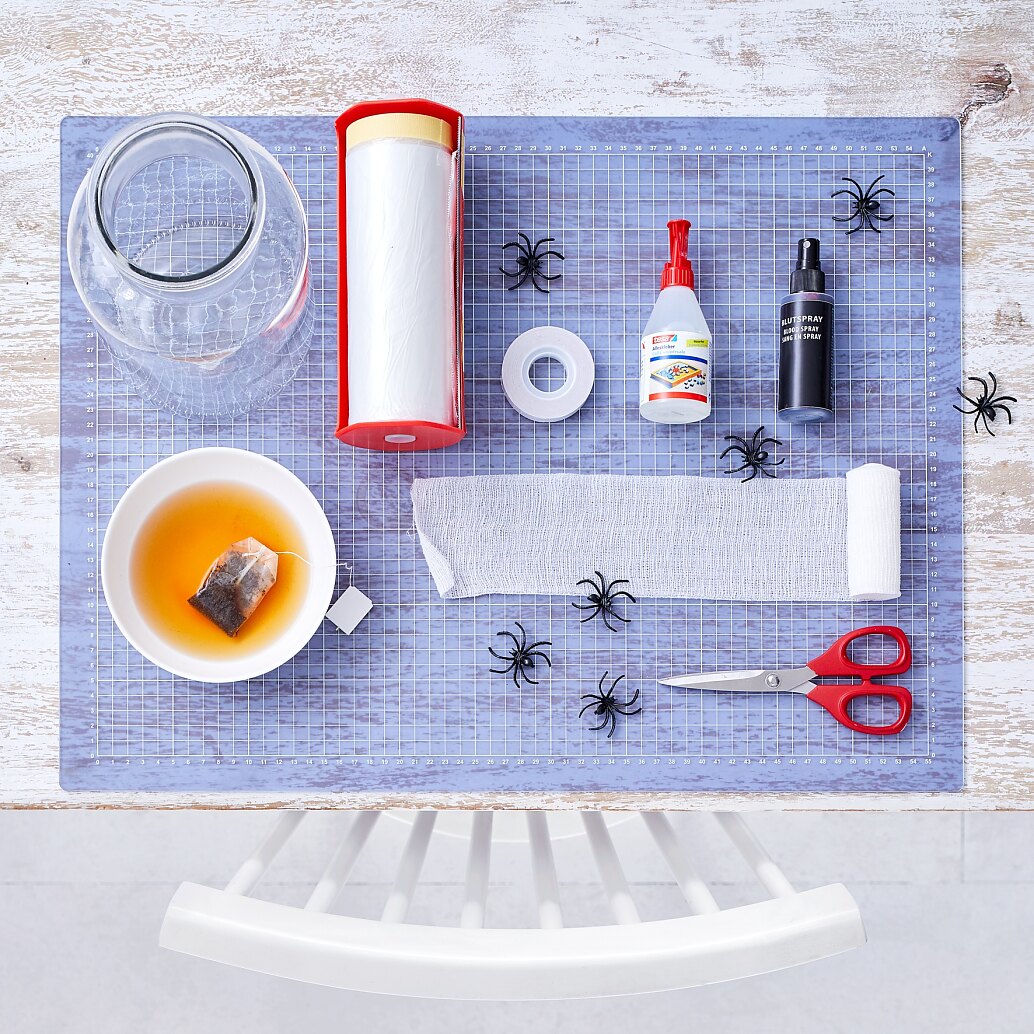 01
Collect all required items and let's start!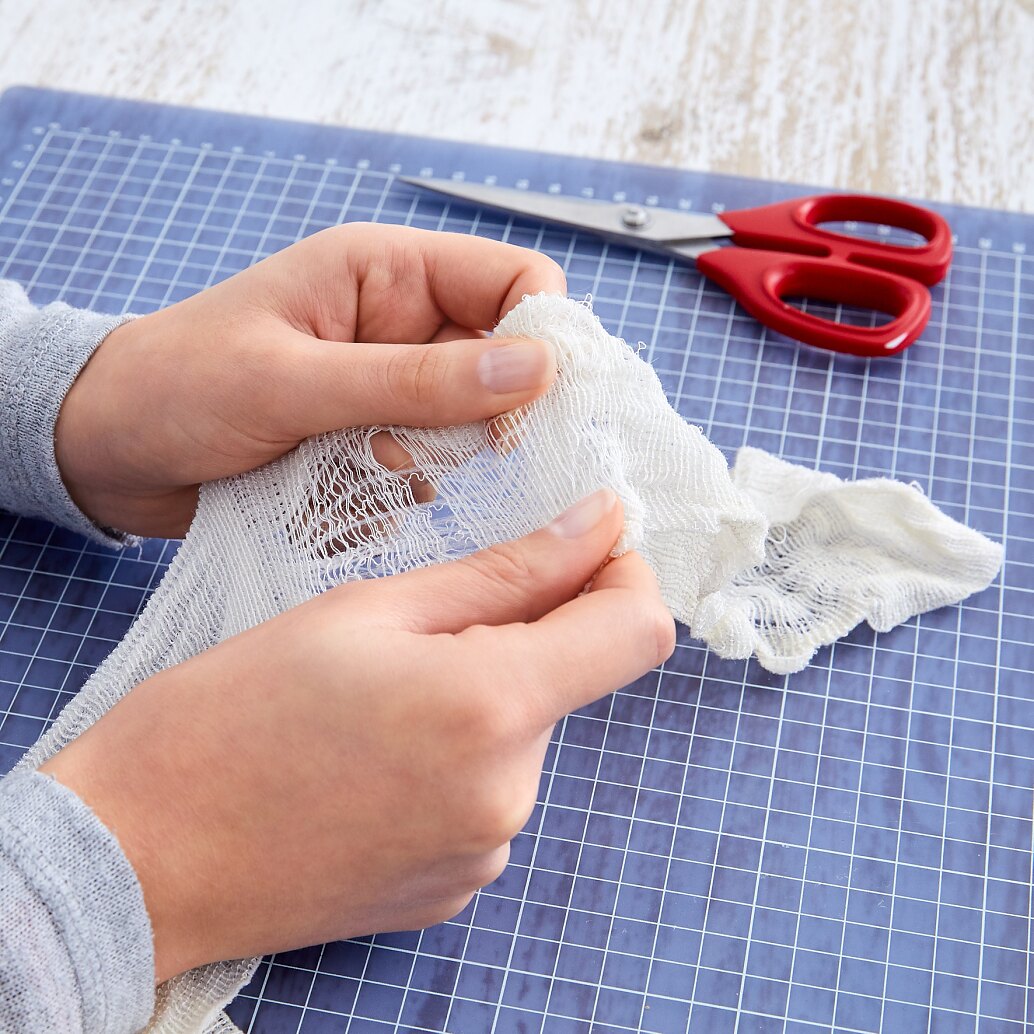 02
Brew the black tea and steep for 5 minutes in a bowl. Remove the tea bag and dye the gauze bandages with the tea. Take the bandages out, wring them and pull the slightly damp gauze apart, thus creating holes.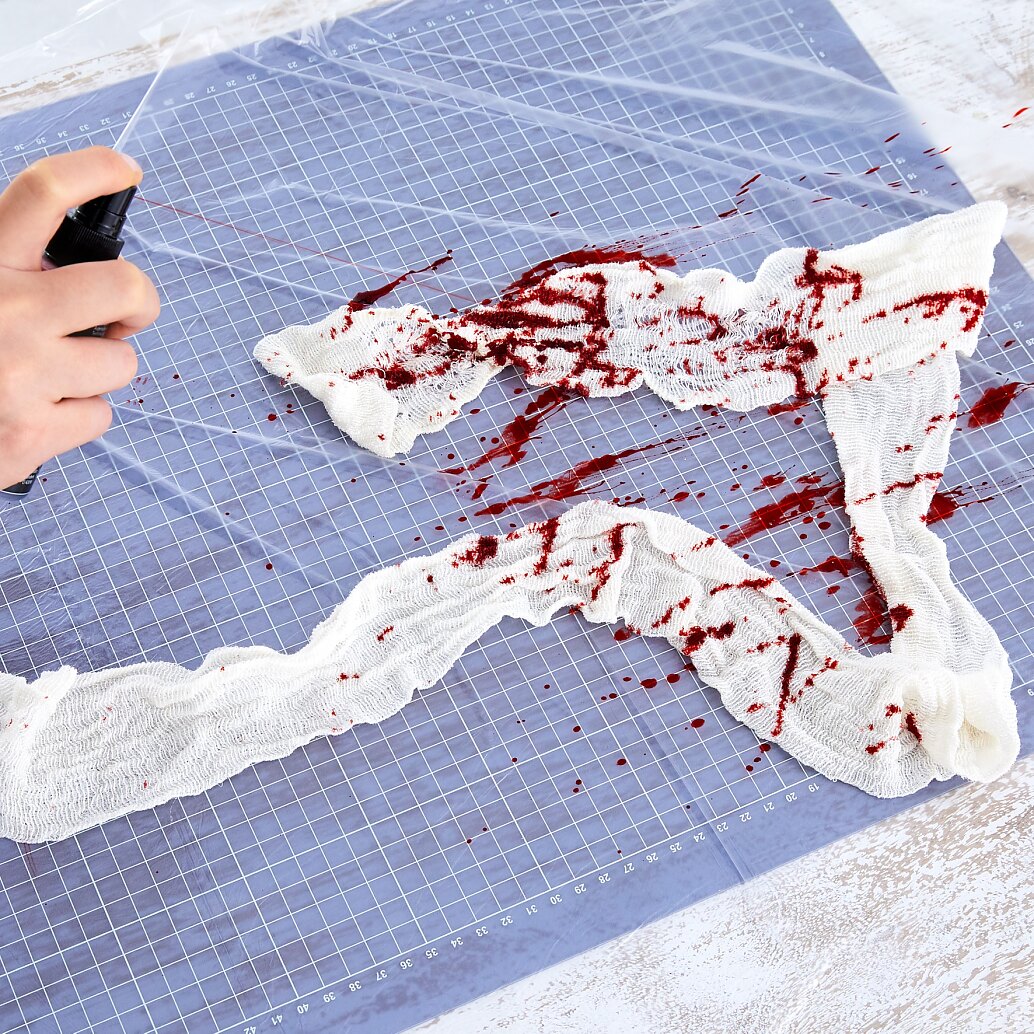 03
Cover the work surface with foil and spray the slightly damp gauze bandages with artificial blood. Due to the moisture, the blood will soak into the fabric and look more realistic. Allow to dry.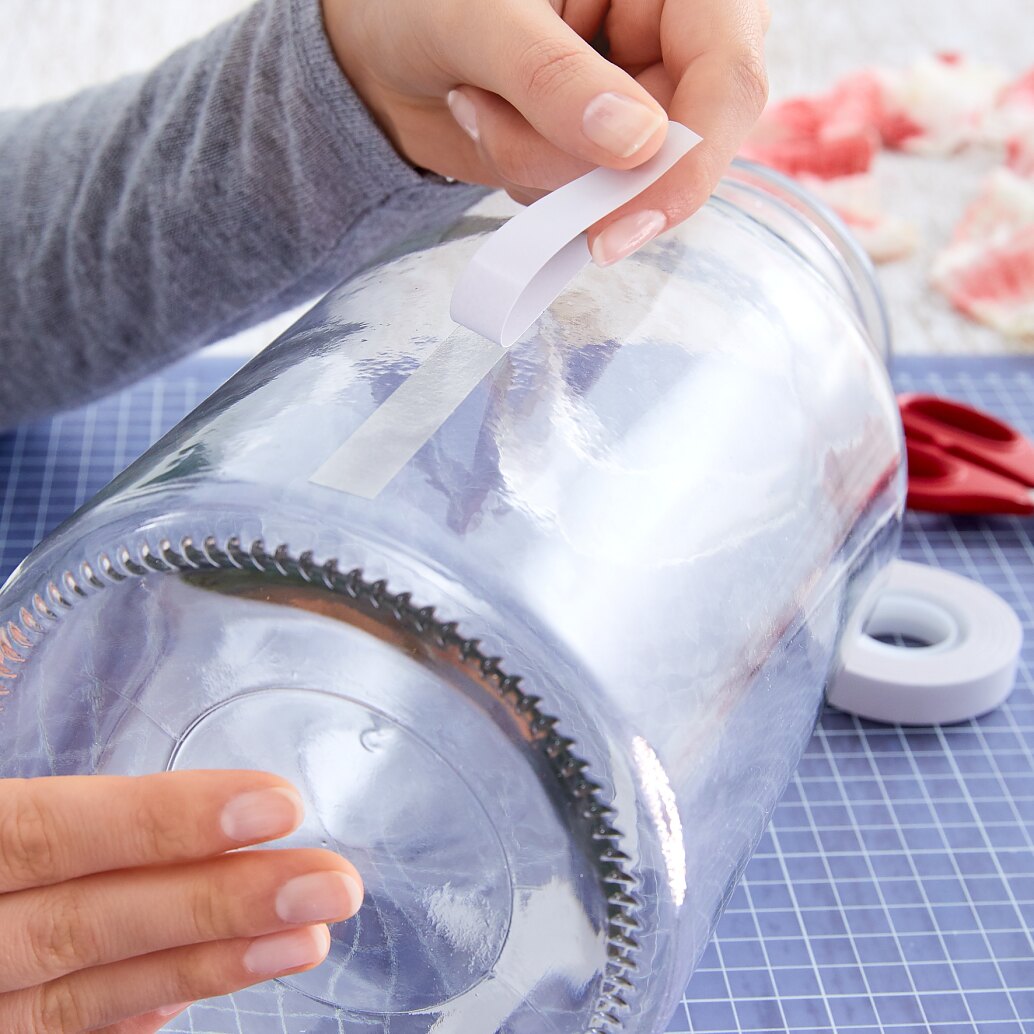 04
Place two strips of double-sided tape opposite one another along the lantern and peel off the protective films.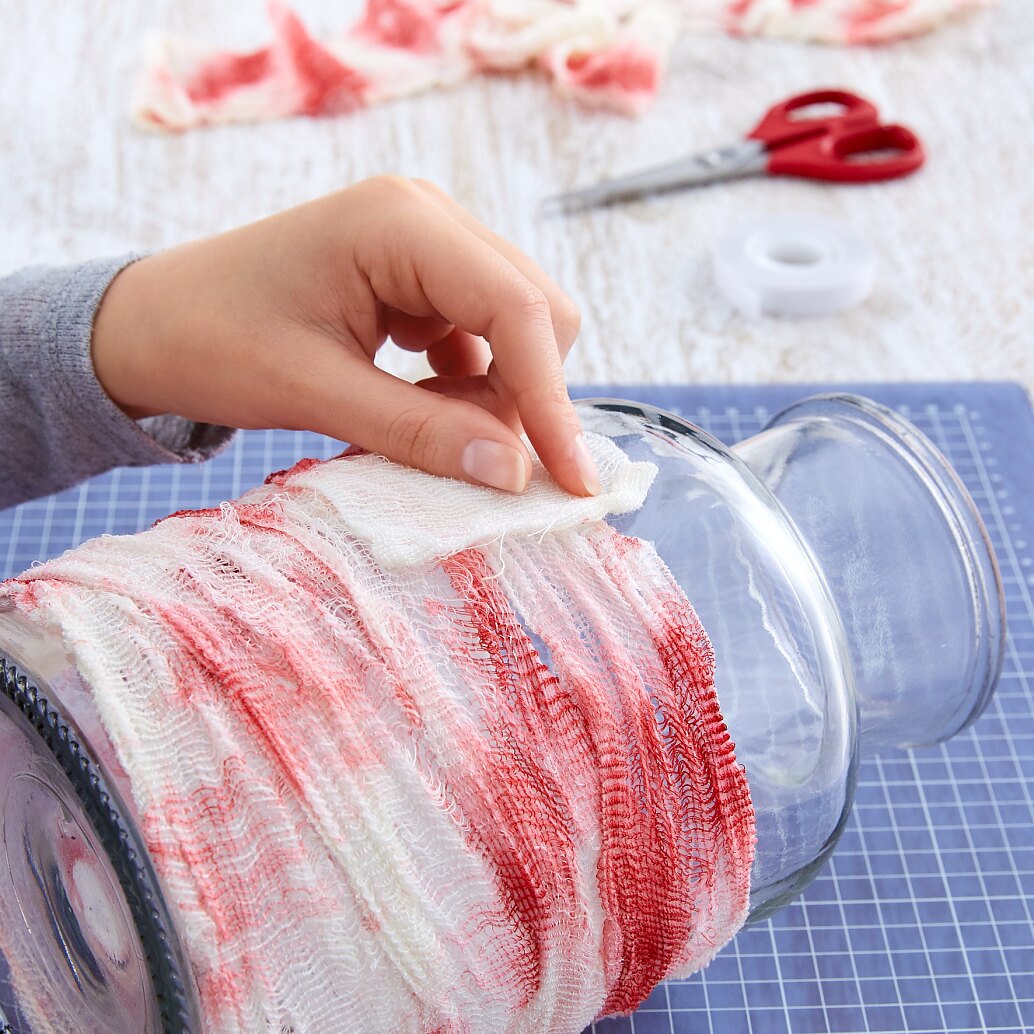 05
Wrap the gauze bandages loosely around the glass and press them onto the tape so they stay in place.
Stick a small strip of tape to the inner end of the bandage, peel off the protective film and press firmly.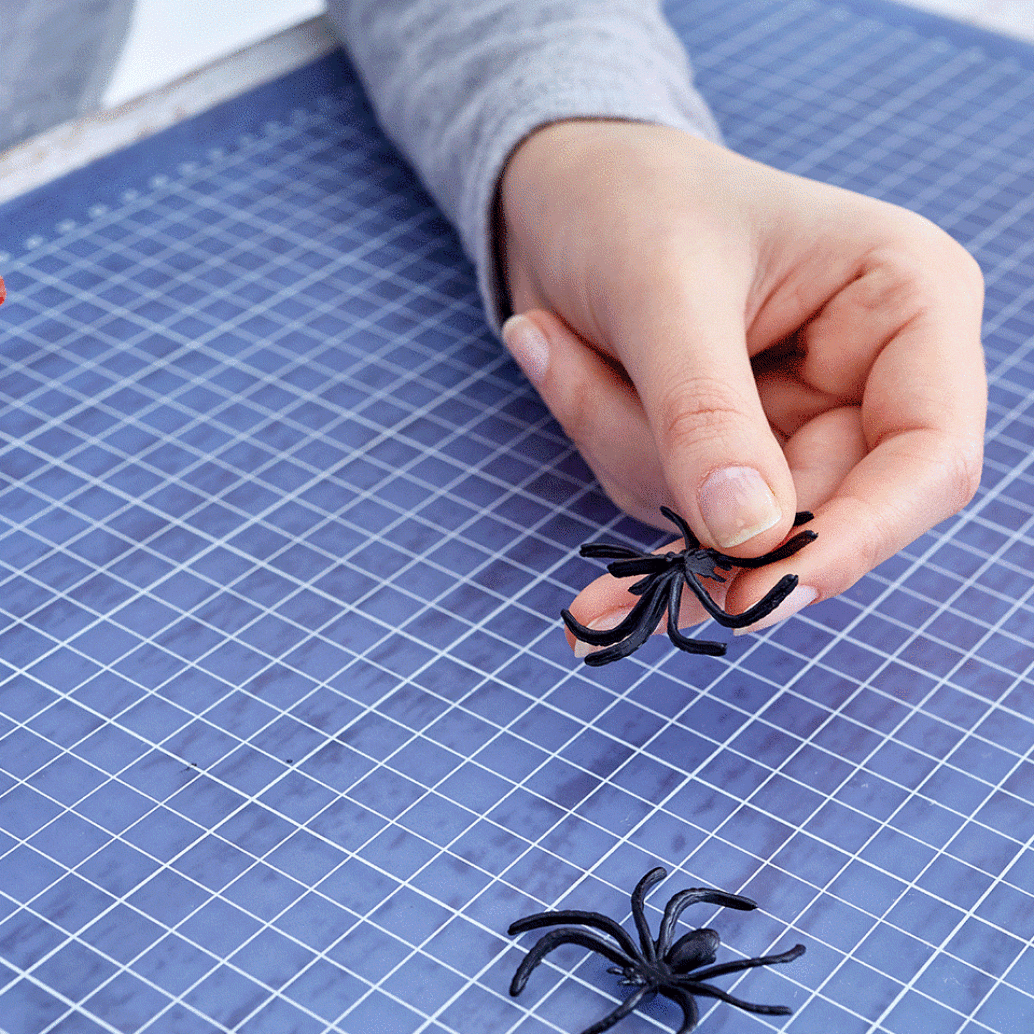 06
Apply all-purpose glue to the bottoms of the spiders.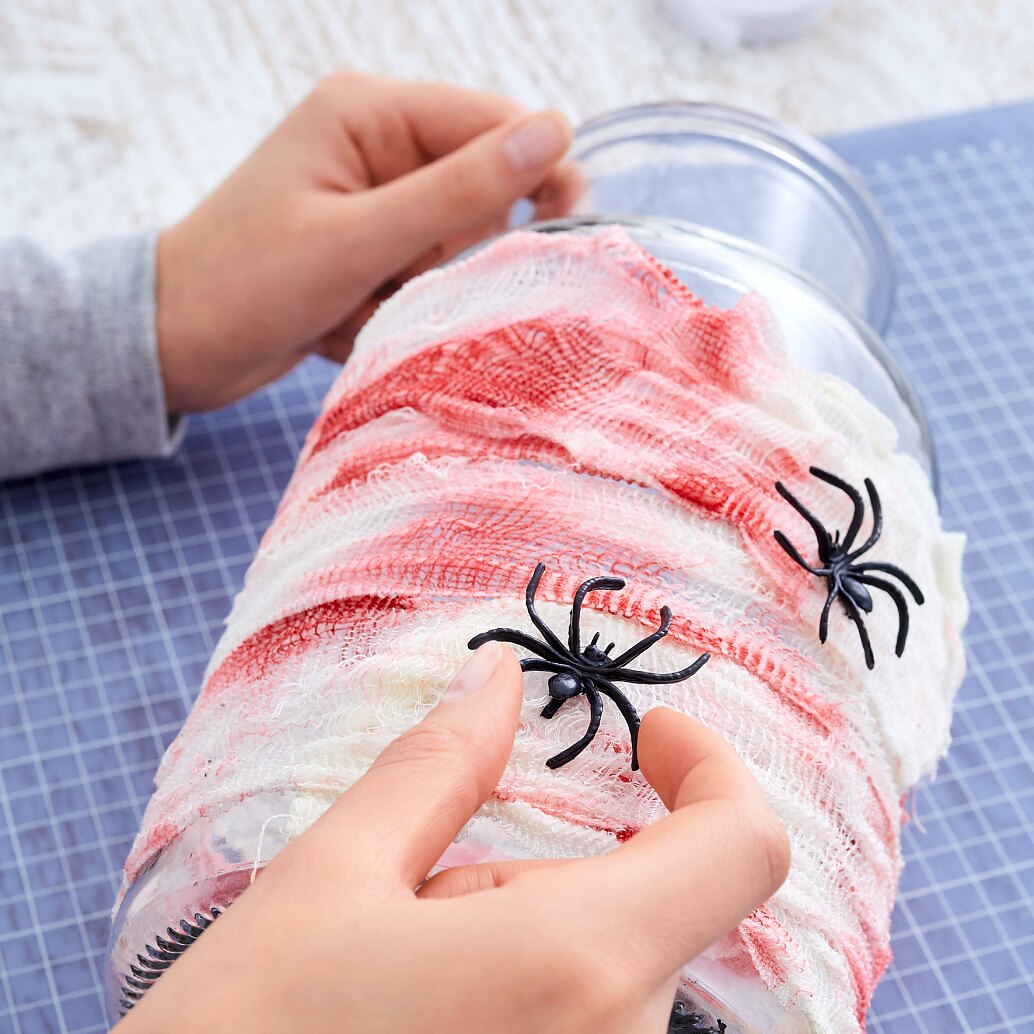 07
Glue the spiders onto the gauze bandages and allow to dry well.