Halloween Window Decorations
Behind the windows, pumpkins, bats and black cats gather in a Halloween party. These Halloween decorations are attached with removable adhesive pads.
Difficulty Level
Leisurely inspiration
We need:
Folding ruler
ruler
scissors
pencil
white pen
large roll of tracing paper (for example, architecture supplies)
black cardboard
stencils for silhouettes
tesa® TACK Transparent Adhesive Pads
tesa® TACK Transparent Double-Sided Adhesive Pads XL
- if needed - tesafilm® invisible + Hand Dispenser Disposable
Time: approx. 60 minutes
This Is How We Do It: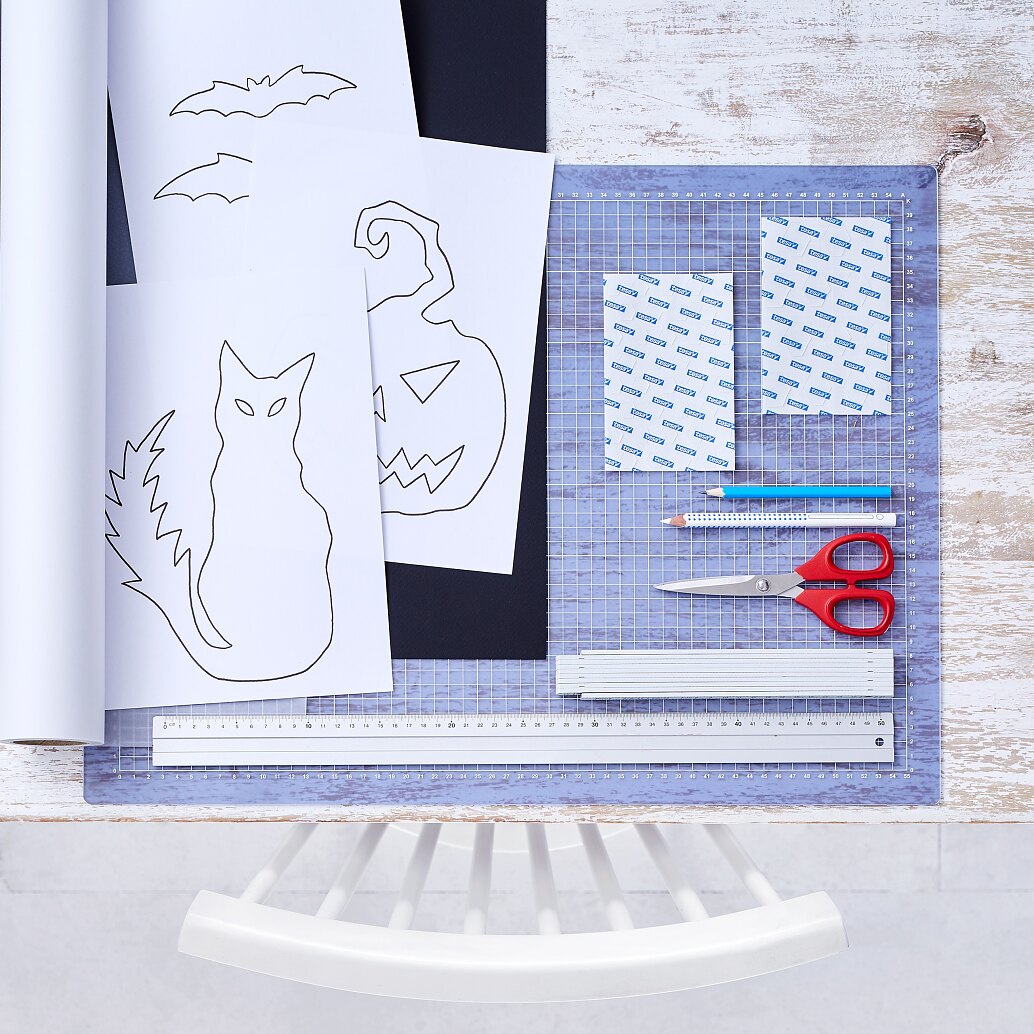 01
Collect all required items and let's start!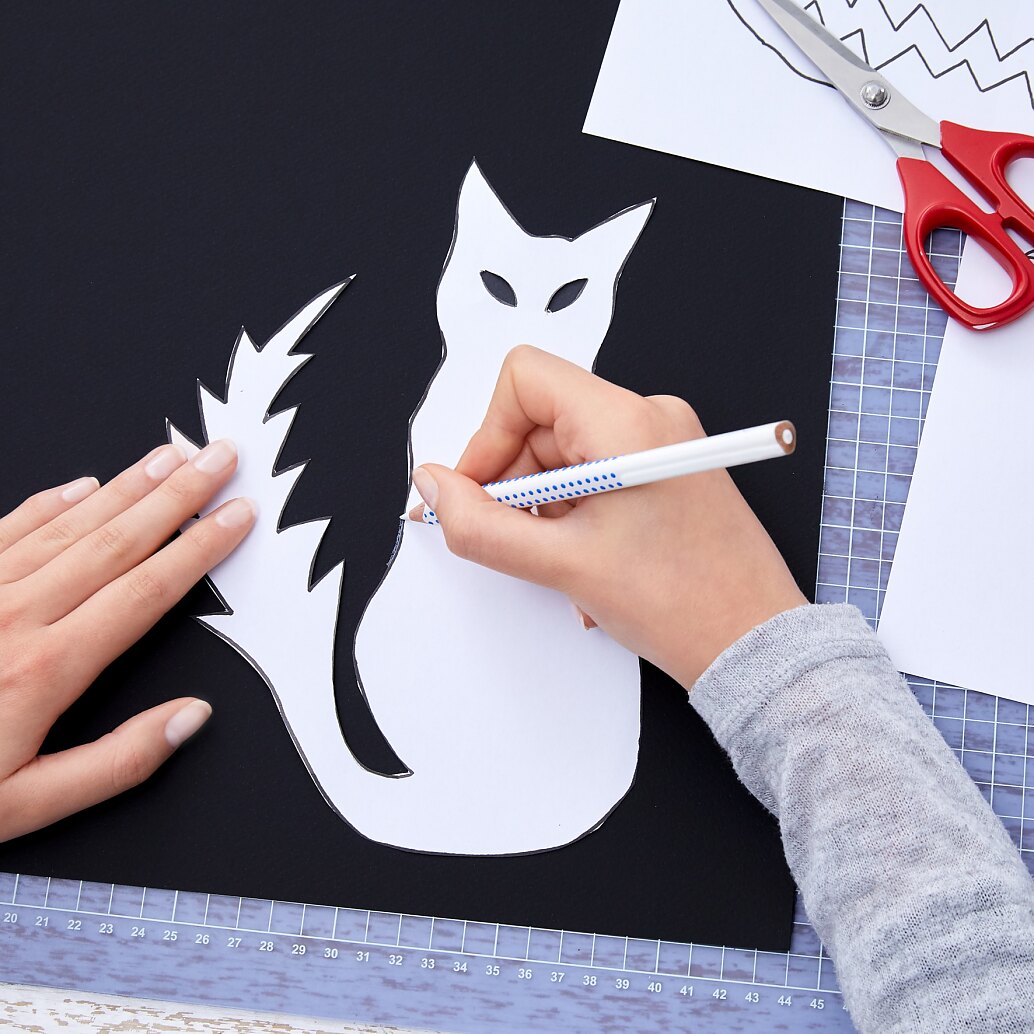 02
For this window decoration idea, measure the surface of the window glass and cut the tracing paper accordingly. Cut out the stencils, transfer the silhouettes to the black cardboard and cut them out. If necessary, enlarge them. Draw larger shapes - such as the tree - freehand on the cardboard and cut them out. For very large shapes attach the cardboard sheets to each other with tesafilm® invisible.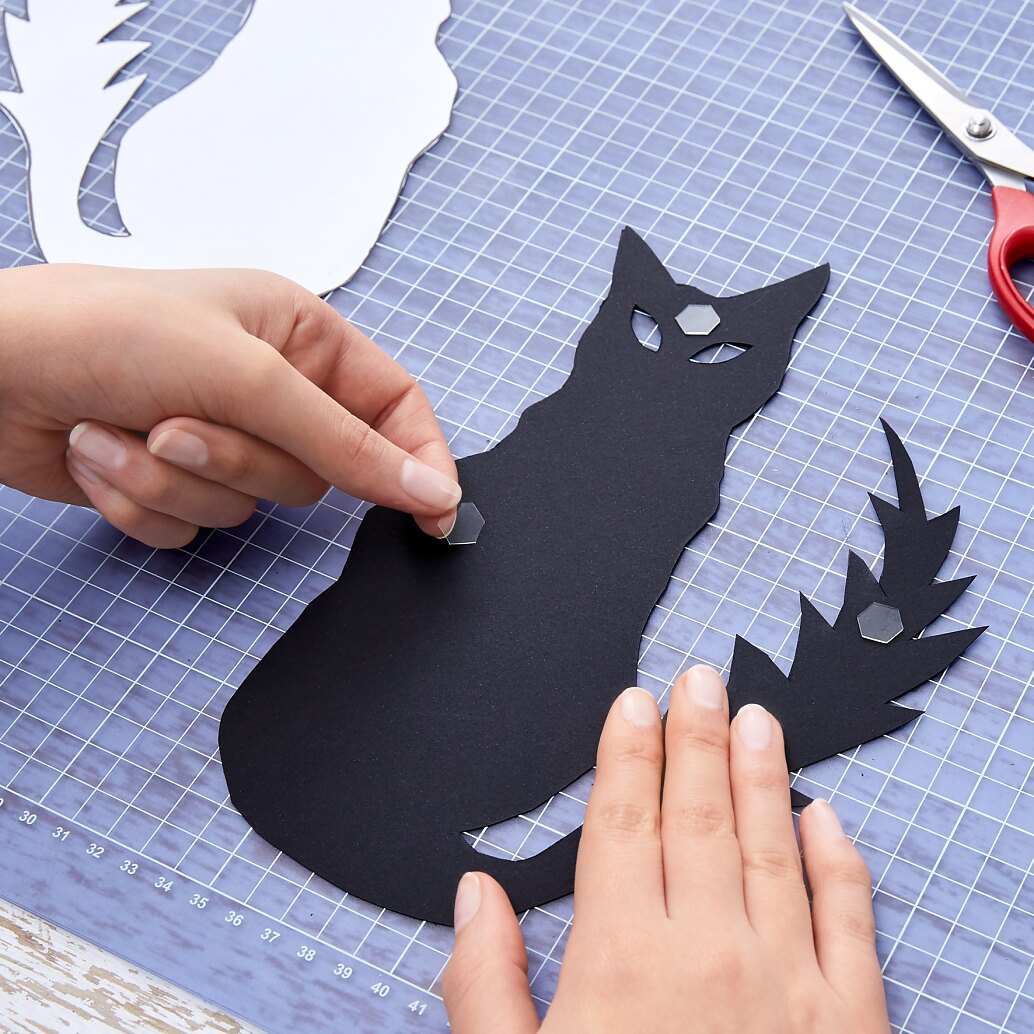 03
Stick tesa® TACK on the cut silhouettes. If necessary, use several pieces, depending on the size of the silhouettes.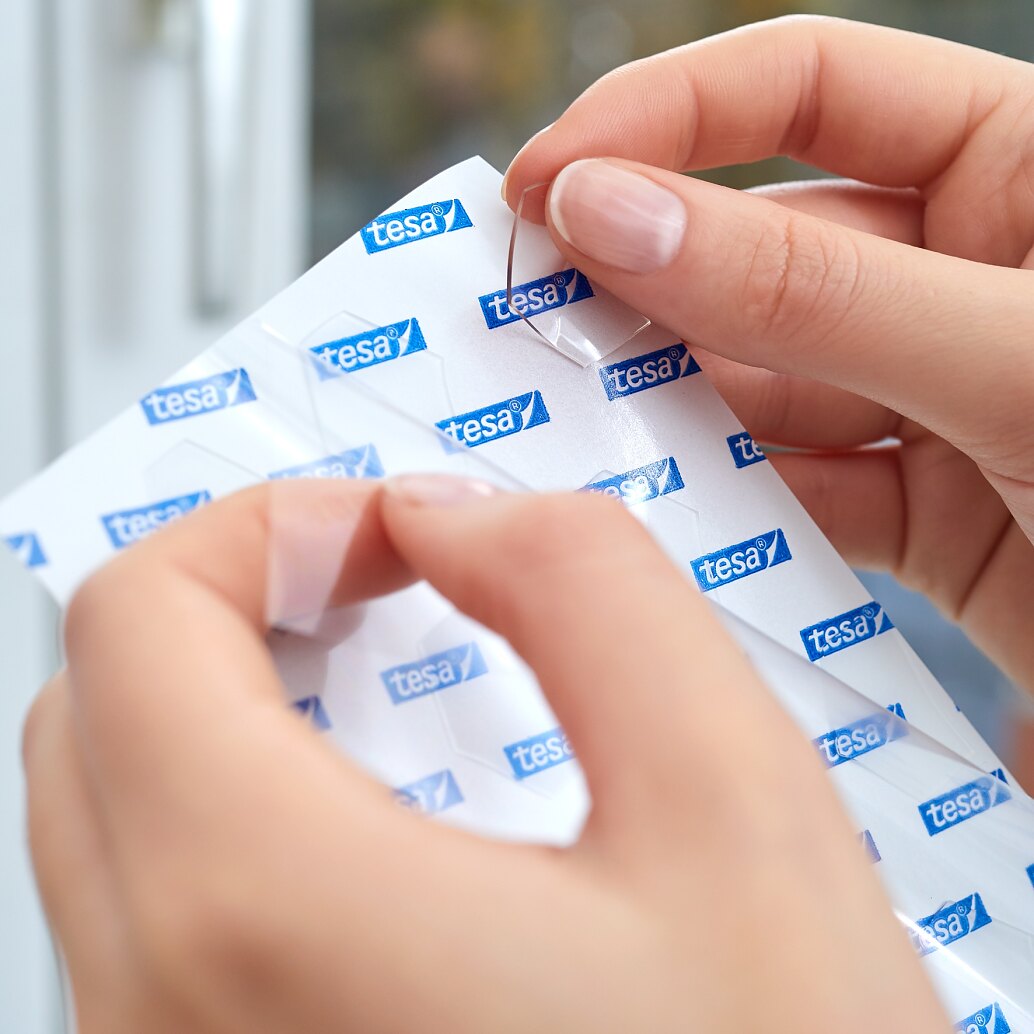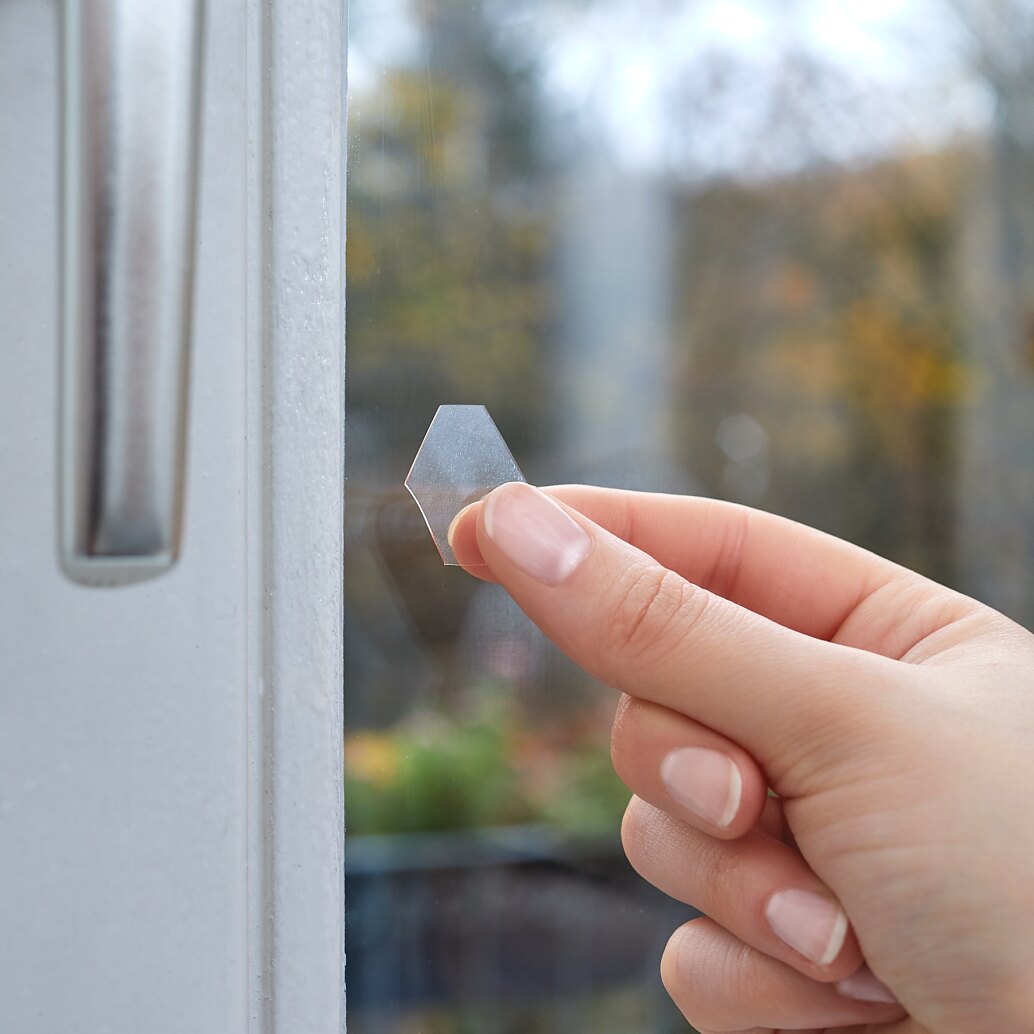 05
Apply tesa® TACK XL inside along the edges of the previously cleaned glass.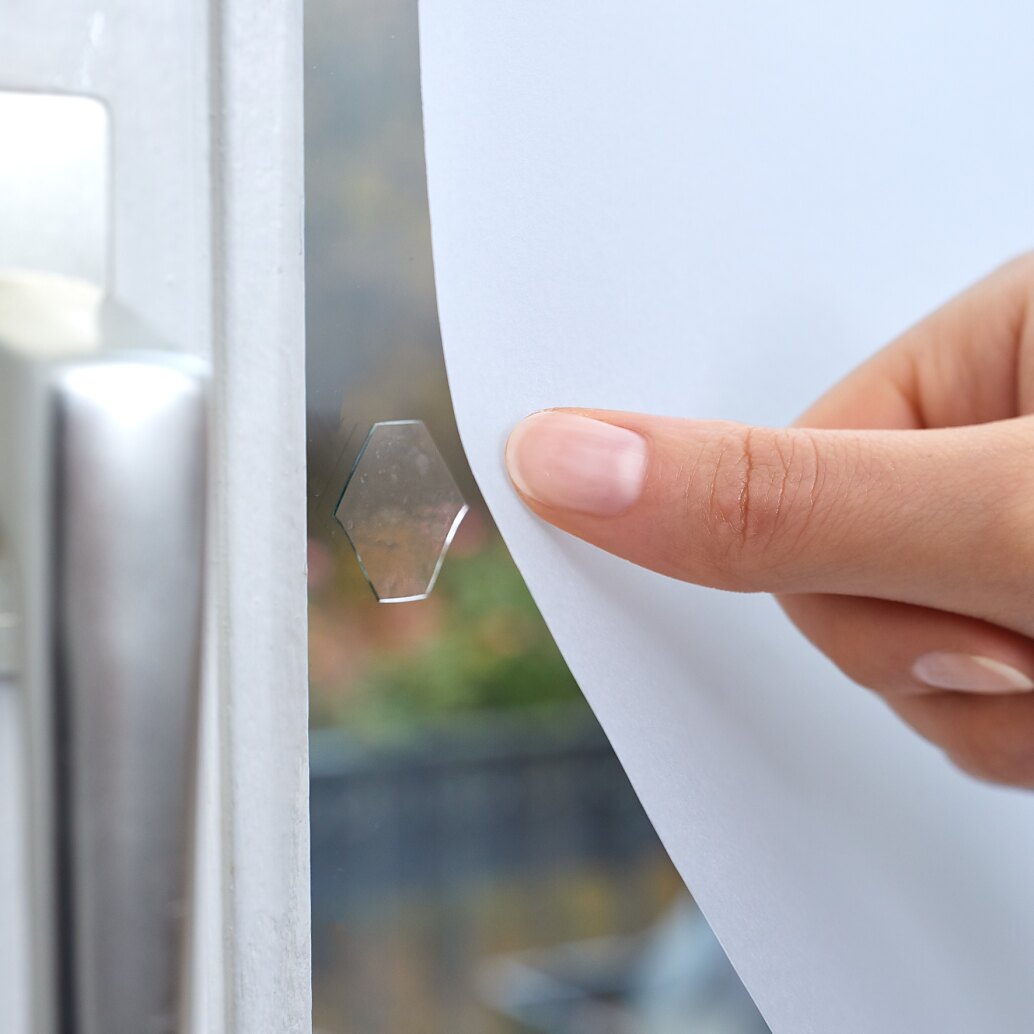 06
Attach the tracing paper.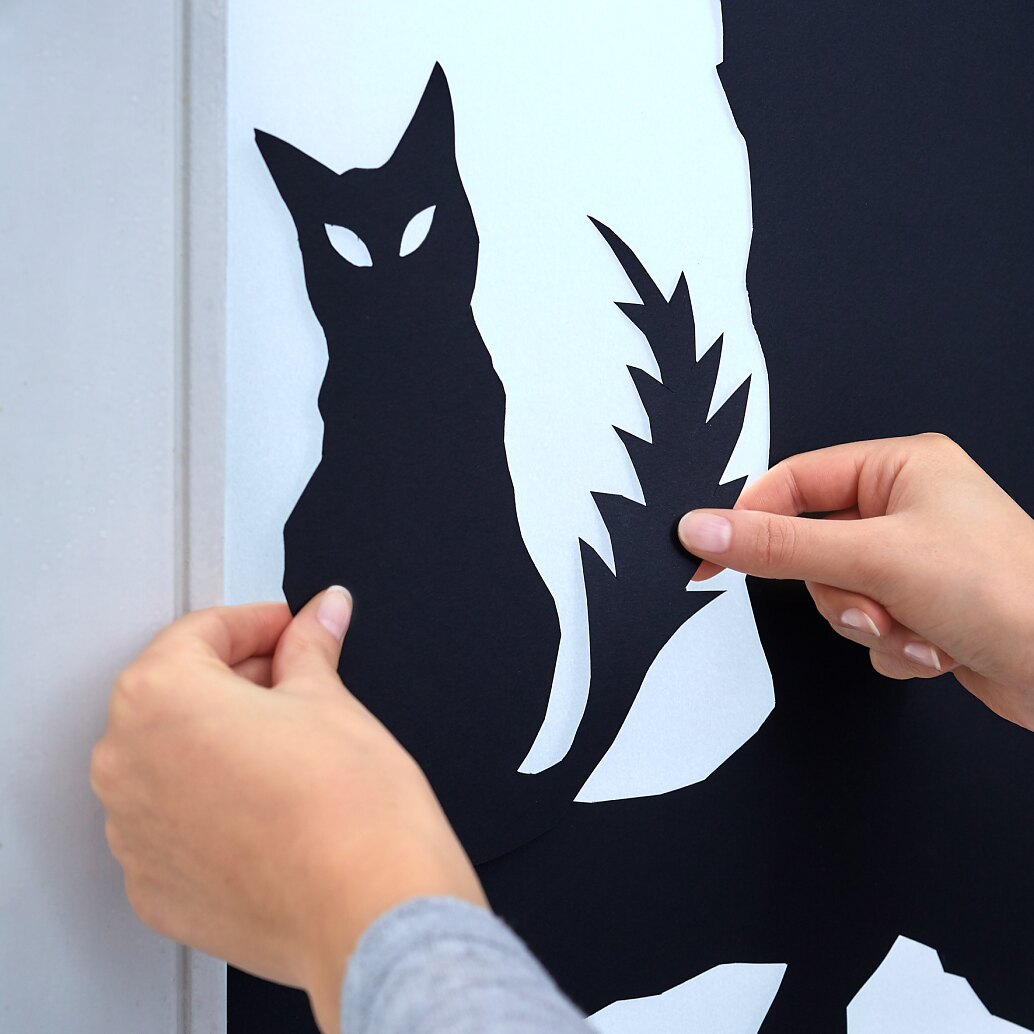 07
Stick the silhouettes on the tracing paper so that the motif can be seen properly from the outside.