Gallery for kids' paintings
Perfect picture hangers: With the removable adhesive hooks tesa Powerstrips® Hooks Small CLASSIC, you may easily mount a lovely picture gallery in the kids' room.
---
---
Difficulty Level : Original & quick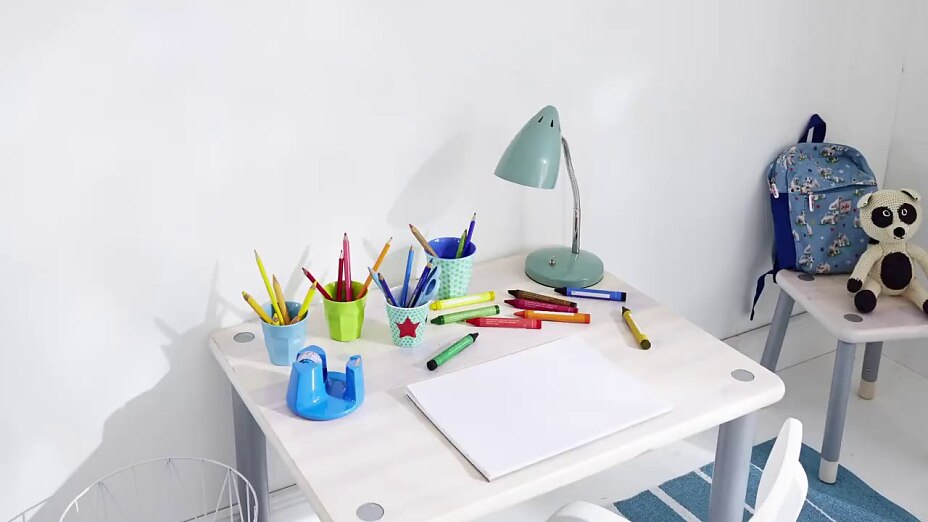 Easy home decor! The kids paint colorful pictures and you want to show them. The small works of art hang on the wall in the playroom. Yet, if you wish to move the mini gallery - no problem: The hooks can be removed from the wall without a trace. Here you may find out how to hang pictures.
We need:
Children's drawings
Sisal clotheslines
Scissors
Small curtain rings with clips
01
Collect all required items and let's start!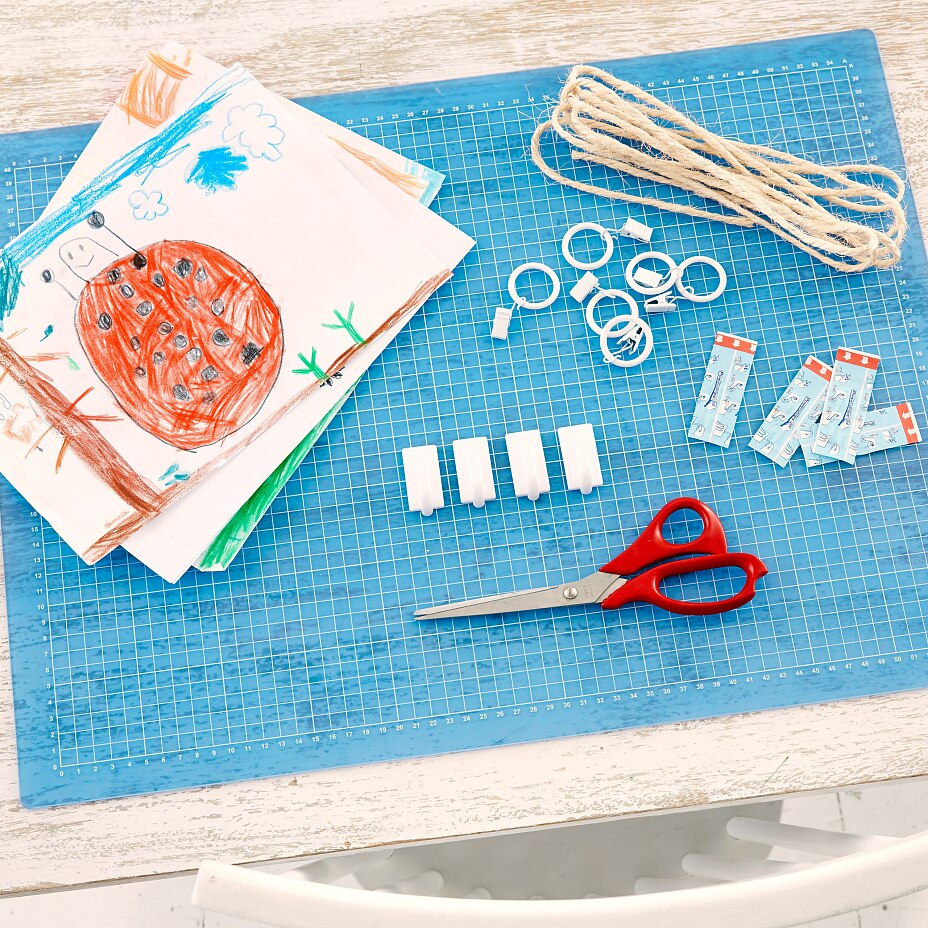 02
Before applying the Powerstrips®, clean and dust the surface thoroughly.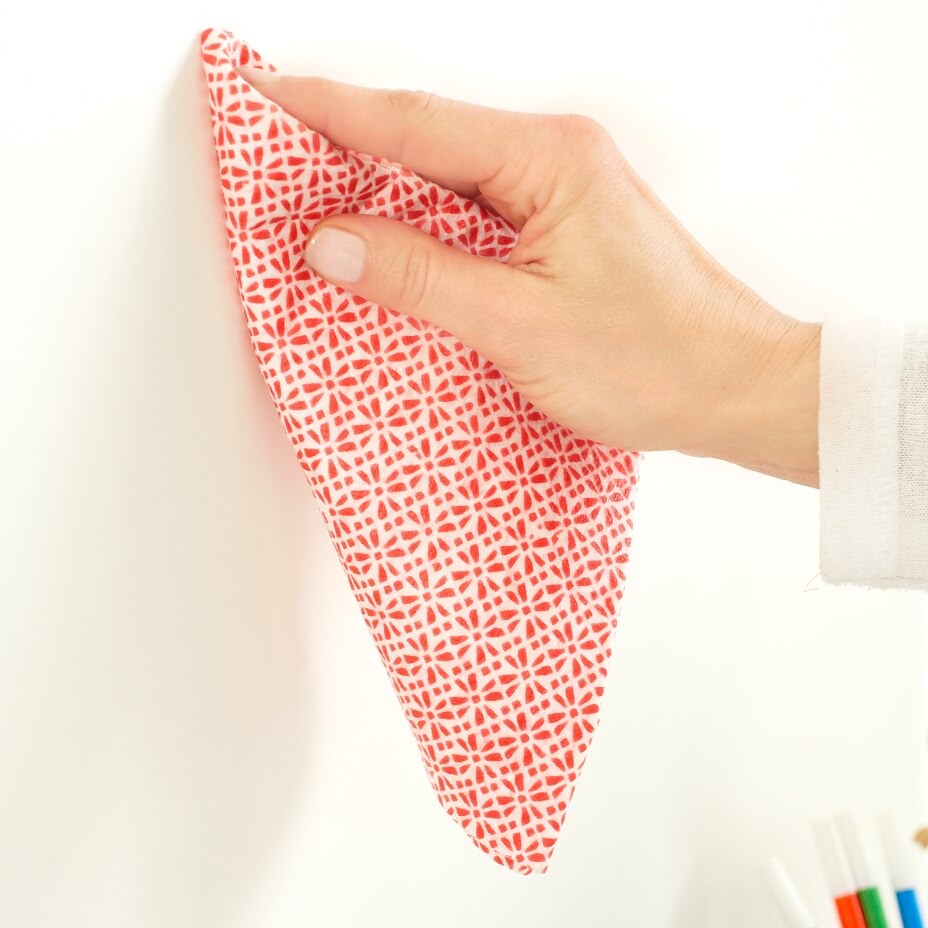 03
Remove one protective film from the Powerstrip®.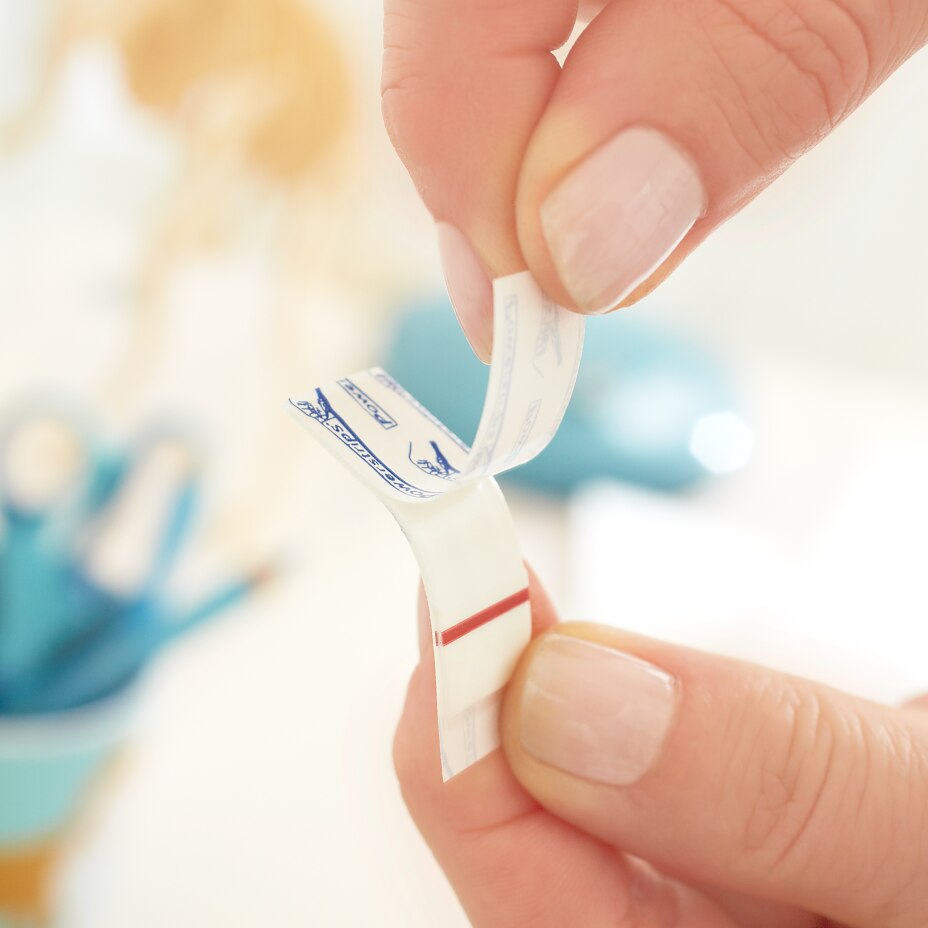 04
Firmly press the Powerstrip® at least five seconds on the desired spot on the wall. Please make sure that the red line of the Powerstrip® is on the downside. Do not remove the protective film on the latch.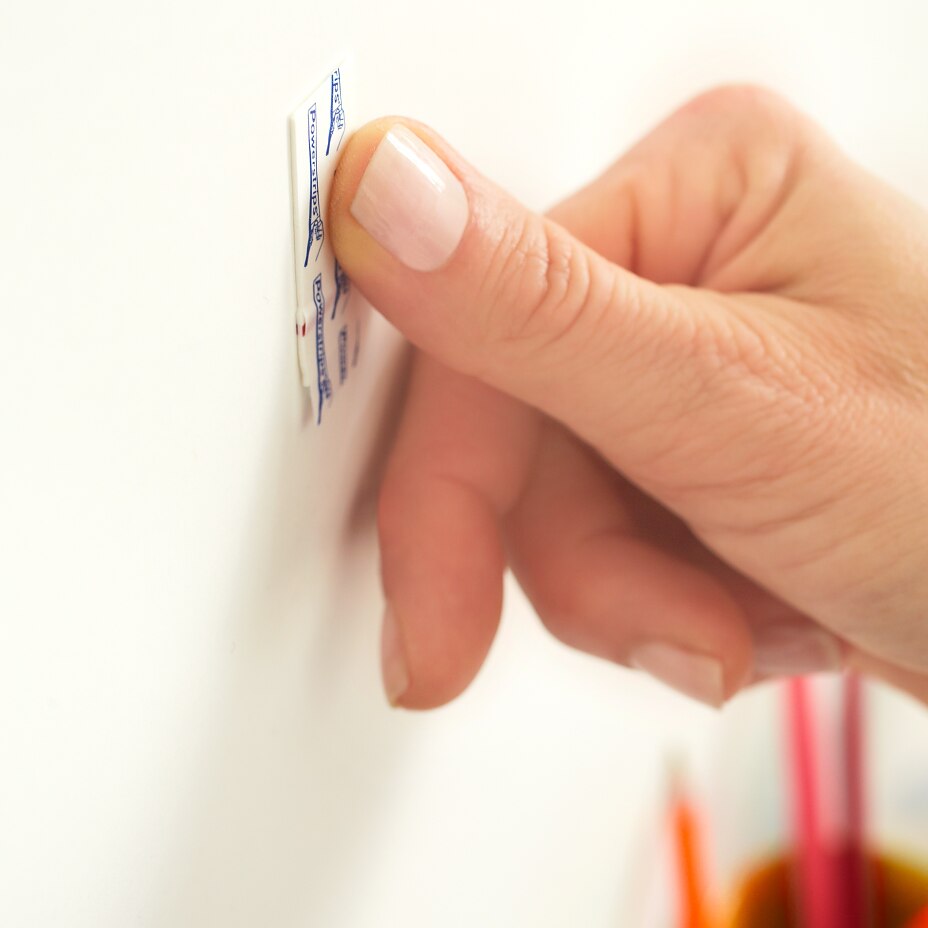 05
Remove the second protective film.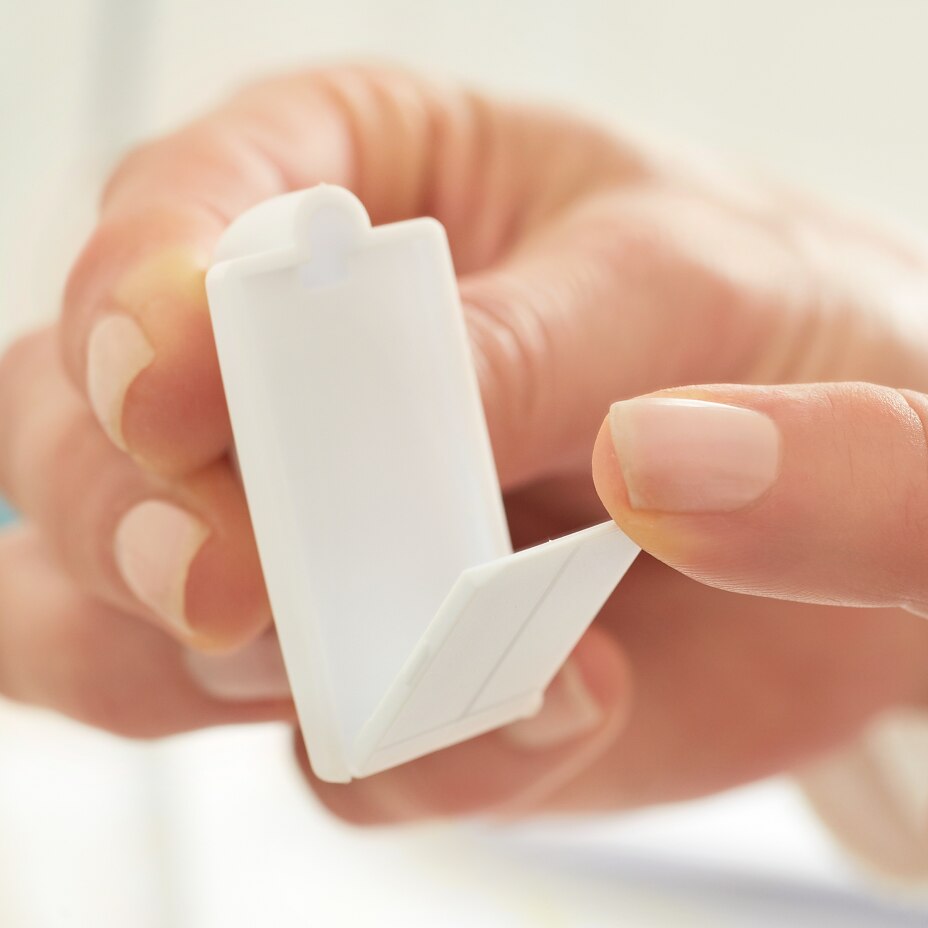 07
… and place it on the backside of the Powerstrip®, right above the red line. Firmly press for at least five seconds. Do not press on the latch.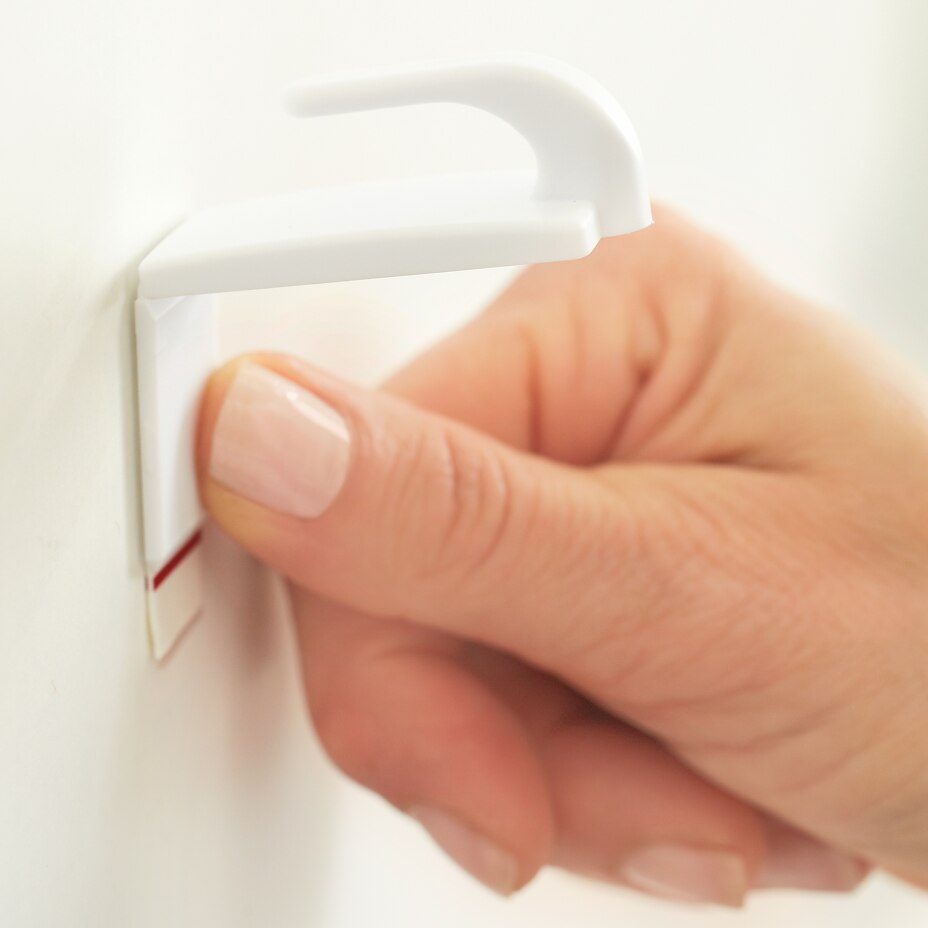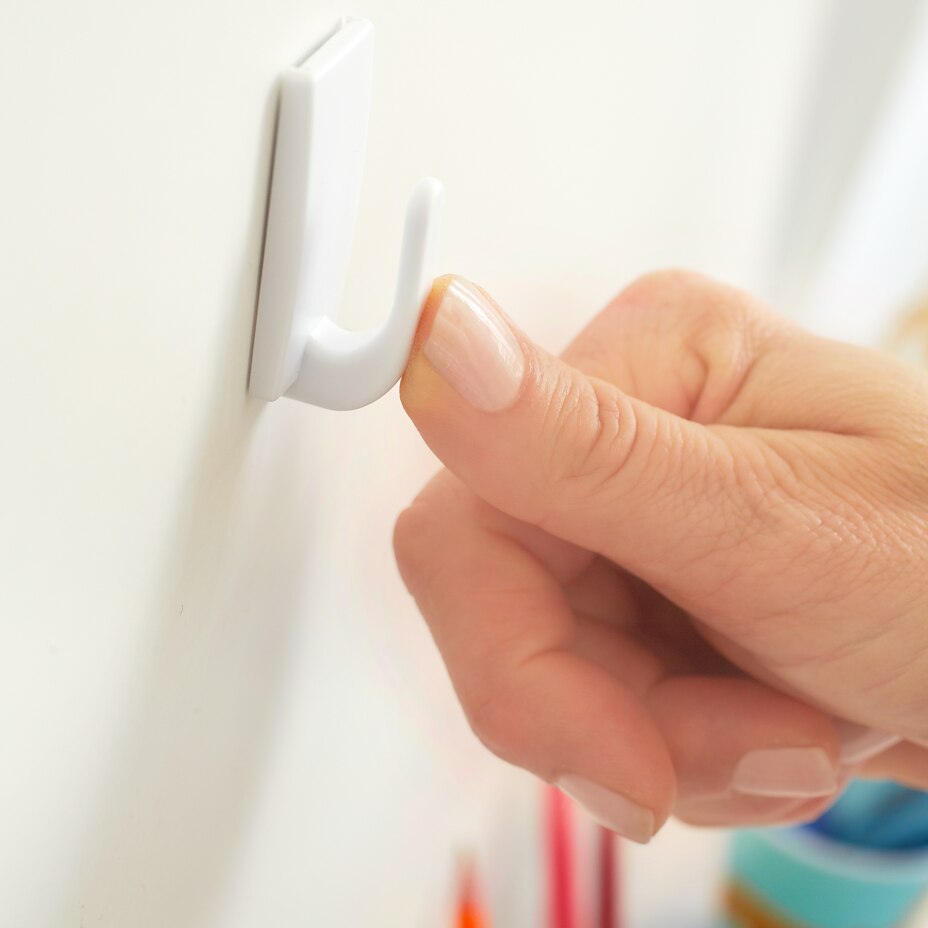 09
Cut the sisal clothesline to the desired length, plus 20 cm. Slide on the curtain rings and make thick knots at both ends of the clothesline in the corresponding distance between the hooks. Now mount the line to the hooks. Attach the drawings.