tesa

moll® Door-to-floor double-roll

The tesamoll® Door-to-Floor Double Roll is a non-adhesive and removable instant draught stopper for doors that is able to seal gaps of up to 22 mm.

Suitable for smooth flooring surfaces like parquet, wooden or tile floors without a (or just with a very low) doorsill

Suitable for interior use

Suitable for gaps of up to 22mm
All Product details
Product details
Safety Instructions
User reviews
FAQs
Product details
Product description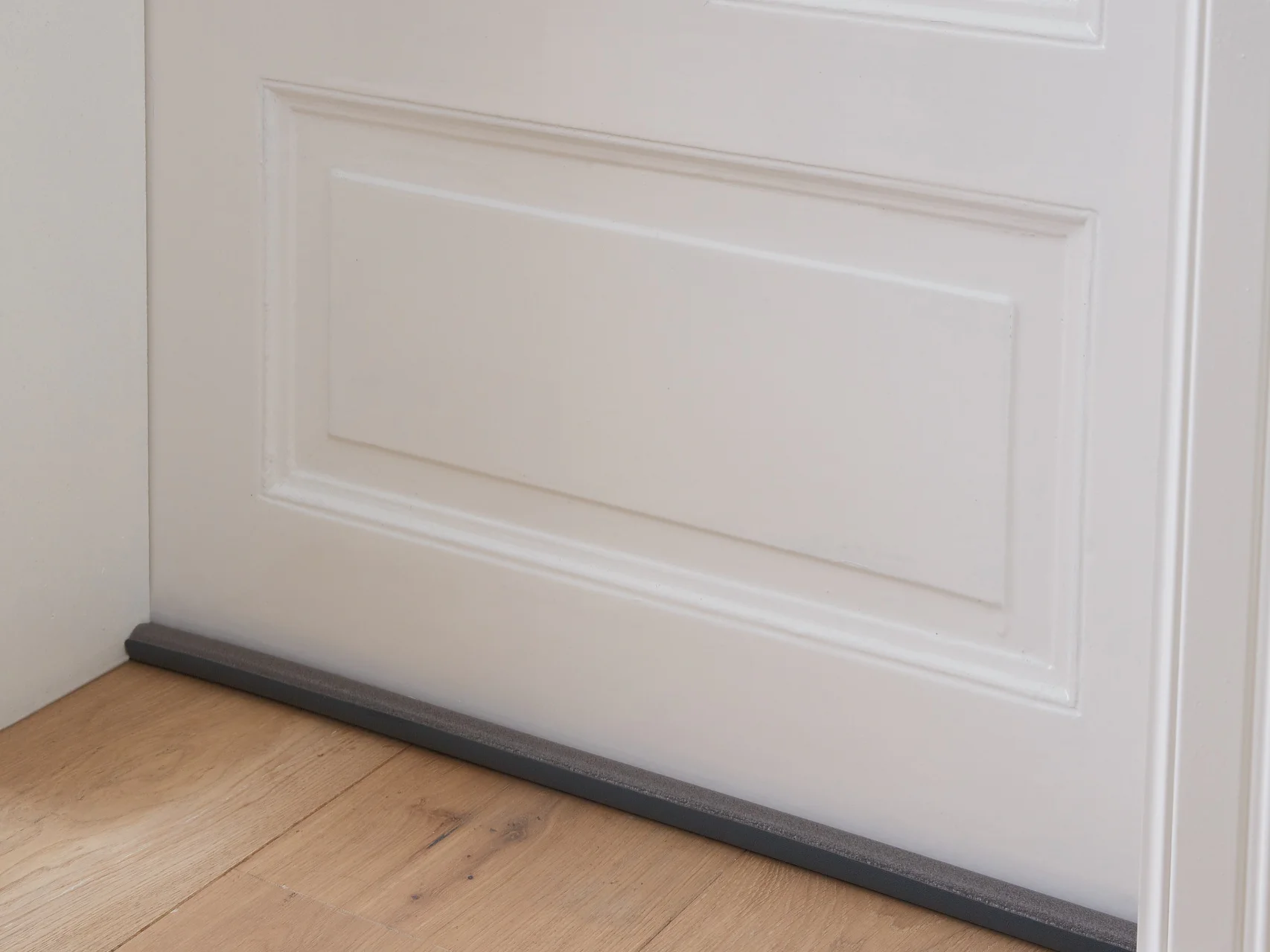 Product description
Are you looking for an easy to mount instant draught stopper to prevent any uncomfortable draft coming through the gap between your interior door leaf and the floor? The tesamoll® Door-to-Floor Double Roll is a highly effective draught excluder and cold wind stopper. You simply push it under the door leaf and it will securely stay in place to keep that valuable heat inside, while cold air and dust are effectively blocked. It is reusable for many years and will work with any smooth floor without a doorsill such as parquet or tiles and can cover gaps up to 22 mm.

Suitable for smooth flooring surfaces like parquet, wooden or tile floors without a (or just with a very low) doorsill

Suitable for interior use

Suitable for gaps of up to 22mm

Suitable for door leaf thicknesses up to 40 mm

No adhesive