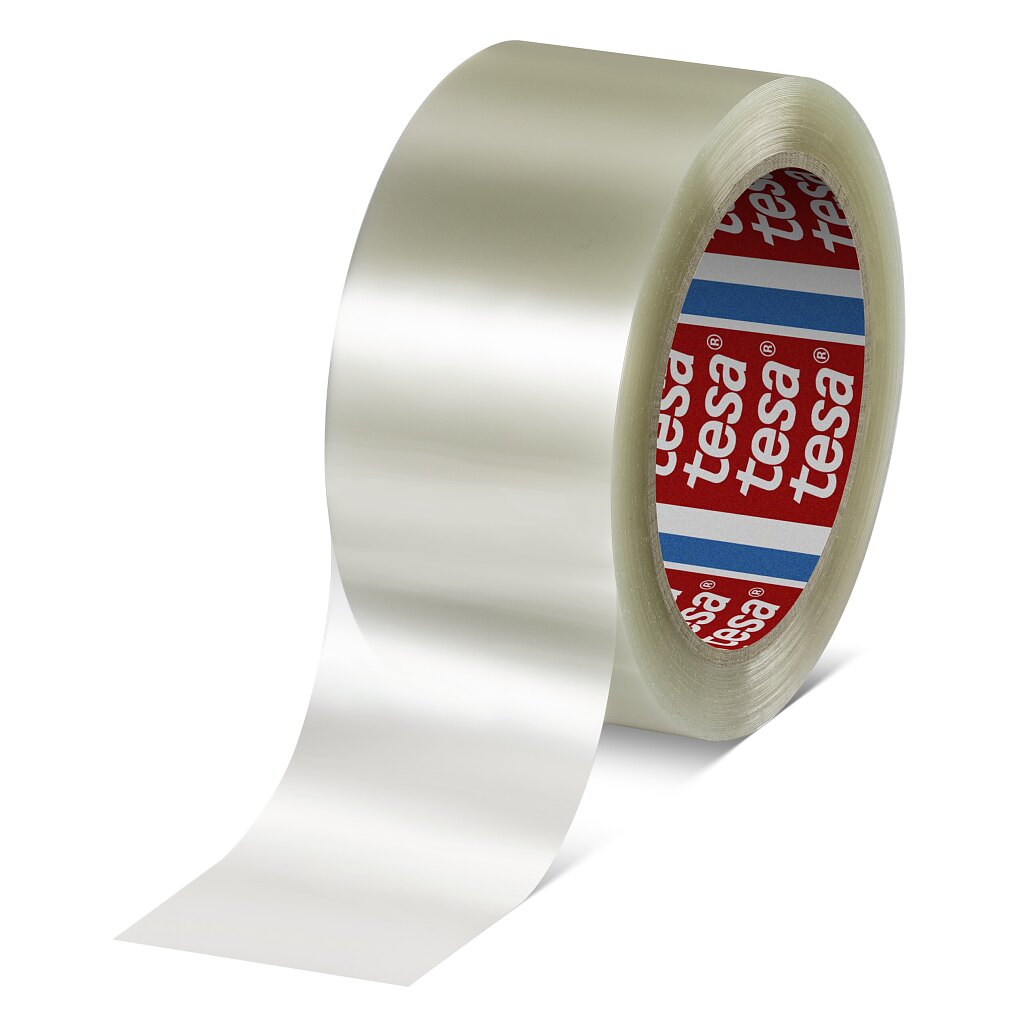 tesa

® 60412 PCR PET CST

Recycled PET Packaging Tape
tesa
®
60412 is a general-purpose packaging tape based on a 70% Post-Consumer Recycled (PCR) PET backing and a water-based acrylic adhesive system.
tesa
®
60412 has a strong and abrasion resistant backing with excellent bearing and wear properties. It features a very consistent, pressure sensitive acrylic adhesive, making this product the perfect solution for light- and medium-weight packaging application (max. 30 kg). The material combination guarantees a low noise unwind and an excellent printability with all types of ink systems.
tesa
®
60412 not only provides an outstanding performance, but it is also an advanced alternative contributing to sustainability:
The backing material is made of post-consumer recycled PET (70% recycled content).
This product can be disposed together with the box into the blue bin without endangering the cardboard recycling process (certified according to INGEDE method 12).
The production process of this product is solvent-free
tesa
®
60412 grants a very good performance on recycled cardboards.
Sealing of cardboxes
Suitable for light- and medium-weight packaging applications (max. 30 kg)
Excellent adhesion in recycled cardboards
Suitable for manual and automatic dispensers
Brand showcase and advertising purposes
Total Sustainable Product Content
Backing material
PET
Type of adhesive
water-based acrylic
Bio-based or recycled content Backing Material
Total thickness
56

µ

m
Properties / Performance Values
| | |
| --- | --- |
| Elongation at break | 130 % |
| Core diameter | 3 |
| Humidity resistance | yes |
| Transparency | yes |
| Residue free removal | no |
| Solvent free | yes |
| Tear resistance | yes |
| Printability | very good |
| Low noise unwinding | yes |
| Manual application | yes |
| Low unwinding force | no |
| Tensile strength | 60 N/cm |
| Automatic application | yes |
| Hand tearability | medium |
| Suitable surfaces | Cardboard |
| Adhesive strength | Standard adhesion |
Available in transparent. Chamois and white are available upon request.

tesa
® products prove their impressive quality day in, day out in demanding conditions and are regularly subjected to strict controls. All technical information and data above mentioned are provided to the best of our knowledge on the basis of our practical experience. They shall be considered as average values and are not appropriate for a specification. Therefore
tesa
SE can make no warranties, expressed or implied, including, but not limited to any implied warranty of merchantability or fitness for a particular purpose. The user is responsible for determining whether the
tesa
® product is fit for a particular purpose and suitable for the user's method of application. If you are in any doubt, our technical staff will be glad to support you.