How Roberts Mart excels at high quality flexible packaging printing
We are proud of being a long-term partner to award-winning flexo printer Roberts Mart, supplying our
tesa

® Softprint products

17 Dec 2021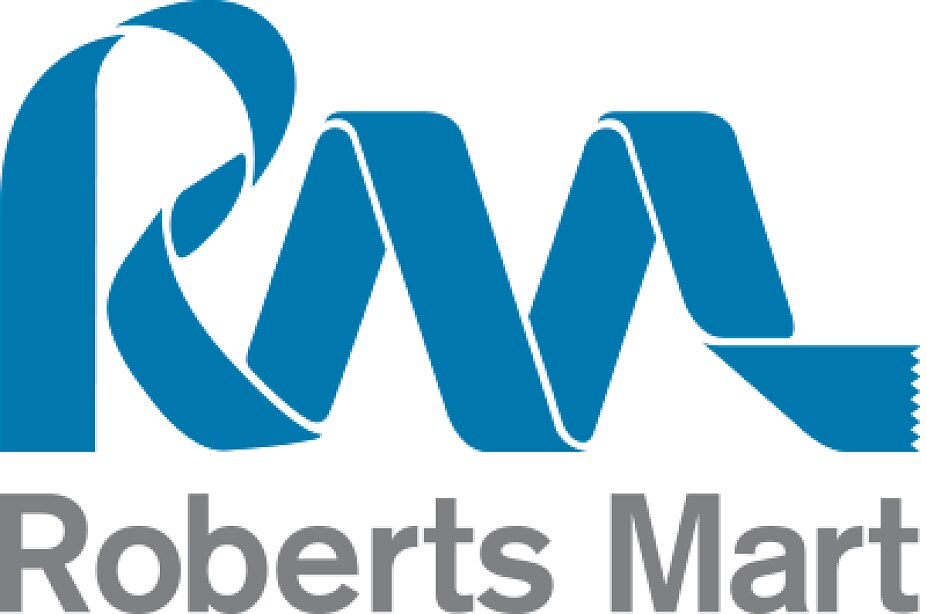 Roberts Mart is a leading supplier of printed flexible packaging, collation shrink wrap, laminated and lidding films, polythene bags, and paper products to clients in various industries. Established in 1852, the company is privately owned, and today run by the sixth generation of the Roberts family. This impressive long-term experience can be felt in the know-how and attention to detail of every employee and as a result in the outstanding quality of Roberts Mart products. The company continously invests in state of the art equipment and contributes to a sustainable future by supplying a variety of recyclable flexible packaging solutions.
Outstanding printers do not only get the job done, they work on building a reputation in the industry to be known for print quality and innovation. Roberts Mart continously invests in their employees, in innovative technologies, and new ideas, which results in perfect print register, color consistency, and extreme smoothness of tonal gradation - combined with consistent process control and effectivity.
And in the world of flexo printing, great achievements are honored with established print awards. Time and again, Roberts Mart has been able to take the stage and receive a well-deserved acknowledgement for oustanding achievements in print quality and innovation.
Most recently, two Flexotech Awards (UK, 2021) were presented to Roberts Mart as winner of the category 'medium web' (project: Uniq Relax 24 Multi Caps) and 'wide web' (project: Milky Way Delights 165 g).
An FTA 'Excellence in Flexography' Gold Award (US, 2021) was achieved with another 'wide web' project (MuscleFood, Chicken on a Stick Spicy, Wrapper) with the judges commenting: "The printer really kept this job in register, with great reverse text."
And for this year's EFIA Awards (UK 2021), Roberts Mart had been nominated for a total of seven entries!
We are proud of being a long-term partner to Roberts Mart. Most recently, we have successfully introduced our 'tesa® Softprint FE-X EA' to the flexo printing department of Roberts Mart. We have especially developed this tape series including a structured liner for easy tape handling to reduce waste, save time, and further improve productivity in print rooms.
Unique liner structure helps air to escape during mounting and printing 
FE-X adhesive prevents plate lifting while allowing easy plate repositioning and demounting
Improved product surface ensures smooth manual tape mounting process
High quality components deliver consistent and excellent print results
We took the chance to ask Kevin Grant (Plate Mounting Line Manager) and Tony Rymer (Print Technical Manager) about their experience with our tesa® Softprint FE-X EA.
What made you decide to choose

tesa

® Softprint FE-X EA?
We at Roberts-Mart are constantly looking to keep one step ahead so that our print quality remains at the highest levels. By being able to achieve this we are always on the search for the materials to help us reach our goals. Mounting tape is at the forefront of that and having worked closely with 

tesa

 we have been able to move on from

tesa

® FLEX and come up with a product that can take us forward with the

tesa

® Softprint FE-X EA.
 
After you have now had

tesa

® Softprint FE-X EA in use for a while, what is your experience regarding daily handling (e.g. mounting, printing, demounting, overall efficiency)?
The structure of the tape helps our operators lay the tape down with real ease. You find the tape wanting to go round the sleeve which makes the handling and maneuvering far more easier. The adhesive from tape to sleeve and tape to plate is at the right consistency which gives the operators confidence knowing that no problems will occur once your tape and plate is laid round the print sleeve. At the de-mounting stage no problems occur but to help with this you need to make sure you are using the correct solvents to be able to achieve this. The print quality is clearly evident and this is showing with the recent awards that have been won by us at Roberts-Mart.
 
Can you please share the Roberts Mart view on flexible packaging printing and print quality?
We print on a wide variety of substrate types, surface & reverse print for many different customers. These customers expect the highest quality & consistency across repeat runs as standard.
The advances in print press, screening, plates, anilox, ink tape & sleeve technology has allowed to us push the boundaries and to develop the complexity of what we print to achieve the highest quality, year on year. 
 
What issues have you been facing in the past regarding print quality?
Many problems have been encountered and overcome by working with our suppliers & partners. We look forward to pushing the boundaries even further. 
 
Ready for worry-free printing? Contact us today for your individual consultation!
According to our privacy policy, your data will only be stored in a manner appropriate to the nature of the request to fulfil your needs.
You want to know more about our products? Please contact us!
According to our privacy policy, your data will only be stored in a manner appropriate to the nature of the request to fulfil your needs.