How South Korean food brand Orion takes care of environment protection
The company's 'Good Packaging Project' is supported by sustainable flexo printing with self-adhesive
tesa

® Twinlock sleeves

16 Jul 2021
Evolving from a confectionery maker into a global food company

Founded in 1956, the company is now leading the South Korean candy market with many popular products.
Over the last decades, Orion has developed into a global enterprise with production sites in China, Vietnam, and Russia, while exporting to America, Europe, Southeast Asia, Oceania, and the Middle East. 
Today, Orion is continuously extending its business operations from a candy manufacturer into a total food player.
The problem: Plastic waste
According to statistahttps://www.statista.com/topics/6010/plastic-waste-in-south-korea/, South Korea is the world's leader in plastic consumption per capita. The local increase of waste plastic poses a significant challenge to the country. This challenge turned into a major crisis in 2018, when China announced a ban of waste imports, a practice South Korea had heavily relied on in the past.
The government reacted promptly and laid out plans to cut back on plastic waste creation. The target is to reduce plastic waste by 30% by 2022 and by 50% by 2030. In parallel, the nation's recycling rate is planned to increase from 34% to 70% by 2030. https://www.koreatimes.co.kr/www/nation/2019/11/281_277795.html
The South Korean people are also becoming more aware of the garbage problem and are adjusting daily routines. They are also demanding consumer good manufacturers to reduce plastic consumption and to act more responsible when it comes to environmental protection.
Orion's answer: 'Good Packaging Project'
Even before the 'plastic waste crisis' fully hit the country, starting in 2014, the Orion Group has implemented its 'Good Packaging Project' to contribute their share in environmental protection.
The project is based on three main factors:
Reduce packaging size and empty space inside the product
Increase the weight of product
Develop eco-friendly packaging material
When looking into eco-friendly packaging, Orion has greatly reduced the use of ink, and with the additionally launched 'Green Packaging Project', they have developed packaging materials not only helping to protect the environment, but also improving the work environment at the packaging production line.
Starting in early 2020, Orion started to print eco-friendly packaging with the flexographic printing technology (switching from gravure), cutting the use of ink in half. Fully believing in the new printing technology and its benefits for the environment, Orion plans to continuously expand its flexo printing facilities and focus on waterbased inks.
In terms of environmental protection in the candy and snack industry, Orion has been a forerunner for years. They are now the first South Korean food packaging printer using flexographic printing and water-based inks, making copper-free and solvent-free printing possible. 
Introducing a new printing technology, ordering new machinery and equipment, training people, and continuously applying highest standards in print quality - all this was a major project.
Here at tesa, we are proud of having taken an active part in this endeavor by supplying our reusable tesa® Twinlock self-adhesive sleeves. As it eliminates the need for tapes, tesa® Twinlock aligns perfectly with Orion's Good Packaging initiative by improving the company's carbon footprint. 
During the procurement process, Orion representatives were invited to tesa's headquarters in Germany and the production site in the Netherlands to better understand the capabilities of tesa® Twinlock while also experiencing how European printers are prospering with the solution. Later, a tesa engineer visited Orion's plant in South Korea for three days to provide training for staff, also sharing standard operating procedures in Korean language to ensure that there were no misunderstandings.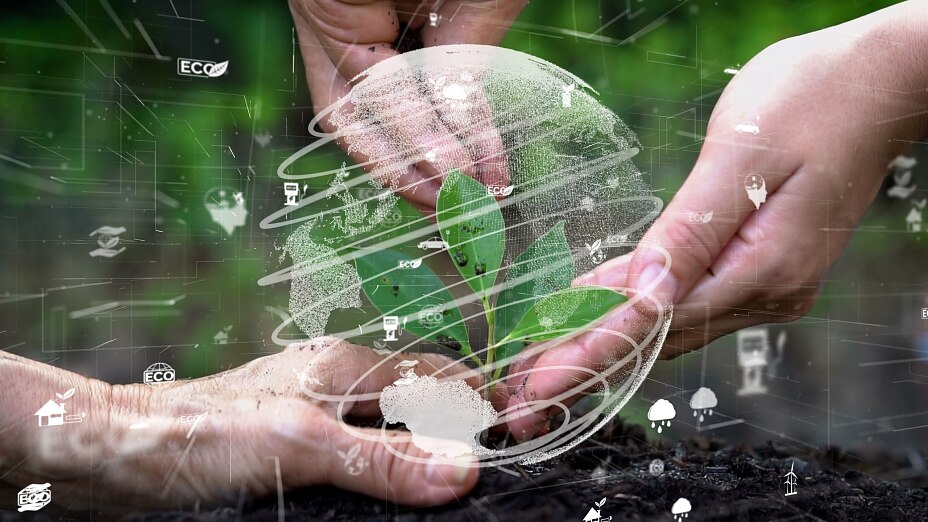 The concept of

tesa

® Twinlock aligns perfectly with Orion's Good Packaging initiative by improving the company's carbon footprint.
Key benefits
tesa

® Twinlock @ Orion
Trustful partnership with W&H
Orion is the very first food packaging printer in South Korea switching from rotogravure to flexographic printing and to waterbased inks. They have chosen a W&H MIRAFLEX II for their endeavor and are very much convinced of the equipment and the trustful partnership. So much so that they have already ordered a second machine in 2021.https://www.wh.group/int/en/company/news_events/e_magazine/orion_installs_first_ci_flexo_press/orion_installs_first_ci_flexo_press.html
W&H themselves have a clear focus on sustainability and have defined a package of measures to contribute their share to a sustainable development of flexible packaging.https://www.wh.group/int/en/company/w_h_group/sustainability/
All the best for the journey ahead and the compelling efforts of making the food packaging industry more sustainable!
Ready for sustainable and worry-free printing? Get in touch!
According to our privacy policy, your data will only be stored in a manner appropriate to the nature of the request to fulfil your needs.