Improving safety with
tesa

® 60960 Anti-Scratch Floor Marking Tape
Marking escape routes, passageways, and hazardous areas is essential for workplace safety. Especially in high-traffic, heavy-duty areas like factories, warehouses, offices, or hospitals, highly visible and durable floor markings contribute to smooth, safe operations even in an emergency.
4 Apr 2022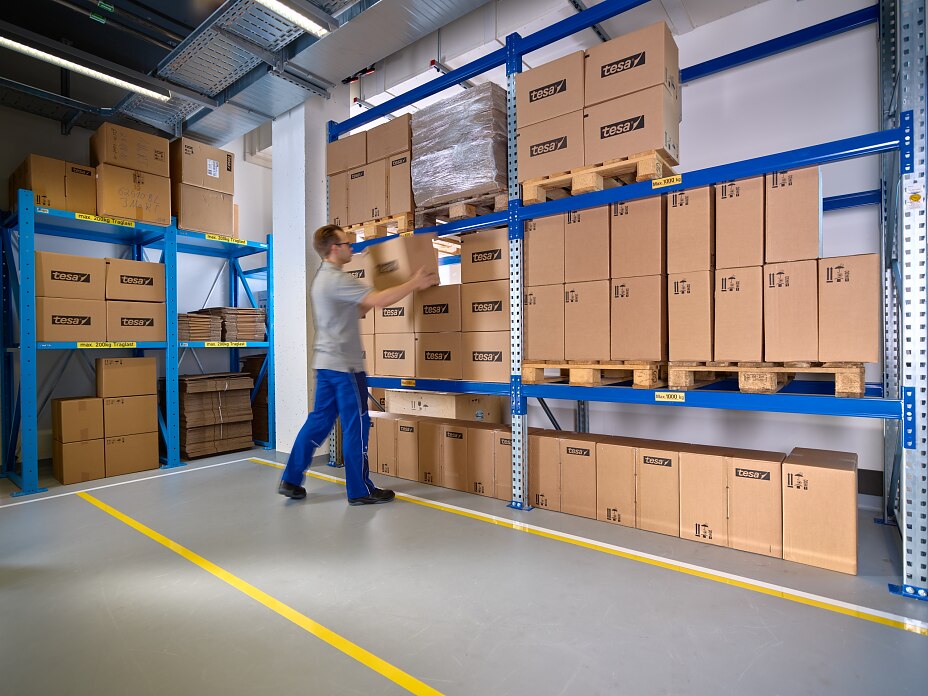 Compared to paint jobs, adhesive floor marking tapes are easy to install and maintain. Thanks to the siliconized paper liner, which allows the tape to be positioned first, straight lines are readily achieved even over long distances. Our new tesa® 60960 Anti-Scratch Floor Marking Tape is a high-performance tape and the ideal solution for long-lasting floor marking and warning applications. It was developed at the request of our customers as an even more robust alternative to PP and PVC tapes.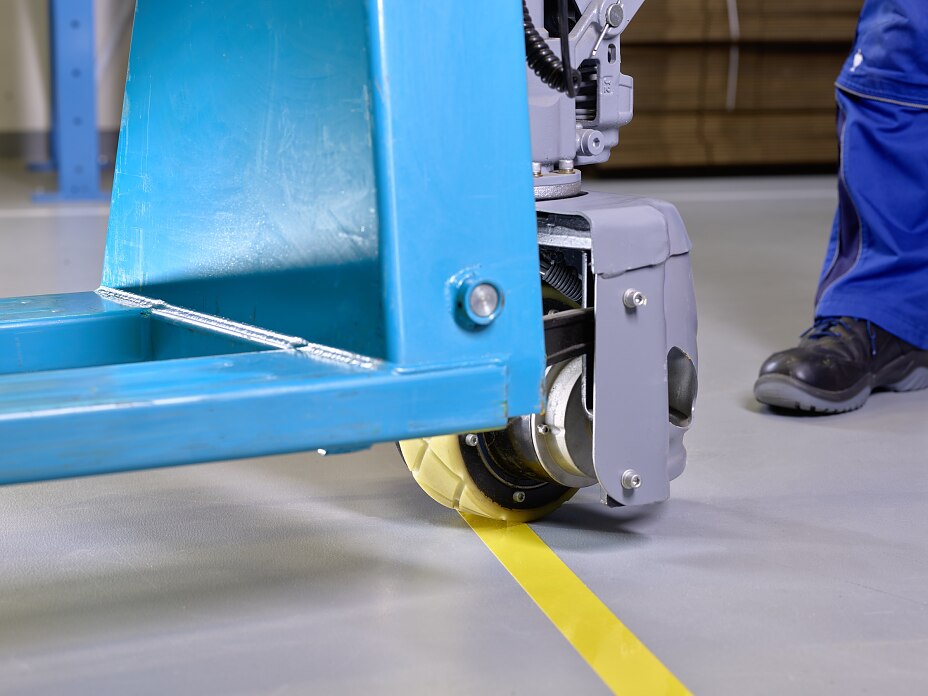 The versatile tesa® 60960 Anti-Scratch Floor Marking Tape combines a protective PET top layer, bright marking colors, and a synthetic rubber adhesive. The result is a durable and highly visible marking with a low surface profile. The tape adheres reliably to a variety of smooth surfaces and is resistant to scratches, abrasion, dirt, and chemicals.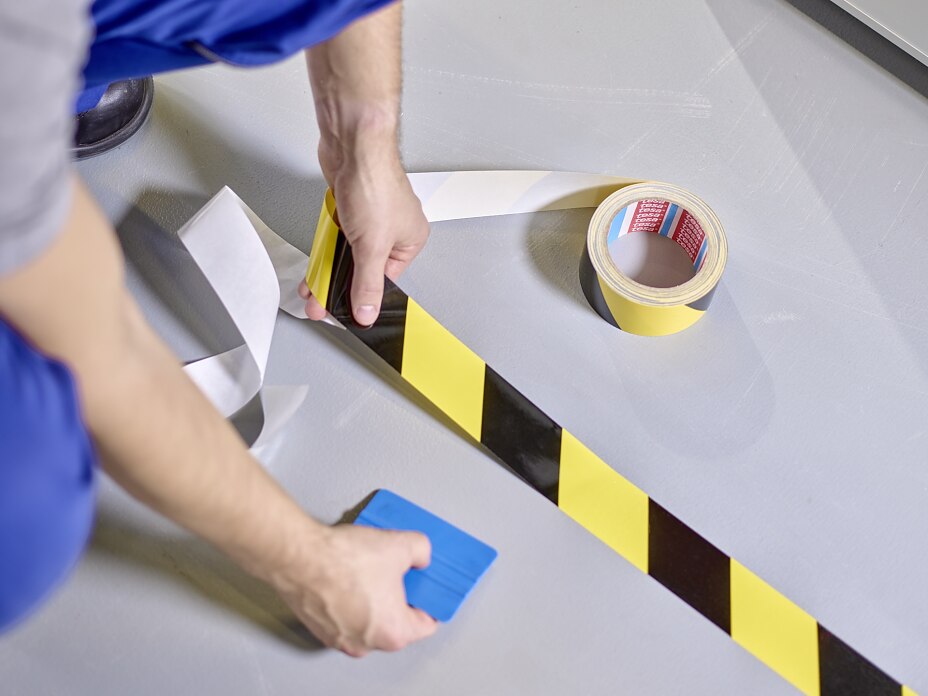 The brightly colored tesa® 60960 Anti-Scratch Floor Marking Tape is highly visible and therefore perfect for complementing 5S manufacturing initiatives. Depending on the color, it can be used in areas of safety concerns and for warning purposes. tesa® 60960 Anti-Scratch Floor Marking Tape is available in the colors white, black, red, green, blue, orange, yellow, and black and yellow.
Easy removal of
tesa

® 60960 Anti-Scratch Floor Marking Tape
Traffic lanes, shelves, work cells, equipment, and special locations such as fire extinguishers and first-aid stations can all be marked in different colors within a warehouse. But as a business evolves, the layout of the warehouse may also change. In the event of a remodel, tesa® 60960 Anti-Scratch Floor Marking Tape is easily removed from most surfaces. Using tesa® 60042 Adhesive Remover, any leftover residue can be cleaned off with little effort.
The stable and reliable tesa® 60960 Anti-Scratch Floor Marking Tape requires less rework compared to standard floor marking tapes. Thanks to its protective PET top layer, it also has a longer lifetime.
One click away - our safety tape assortment
Any question? Interested in testing the products?
If you would like to know more about our saftey tape assortment, please get in touch with us by filling out the form at the bottom of the page: just click the GET IN TOUCH link!