BDK and
tesa

® continues commitment to collaborative customer solutions

It has been almost 30 years since BDK, the precision converters, began its relationship with tesa and in that time the company has become a leading provider of adhesive components for complex manufacturing and assembly solutions in over 90 countries across the globe.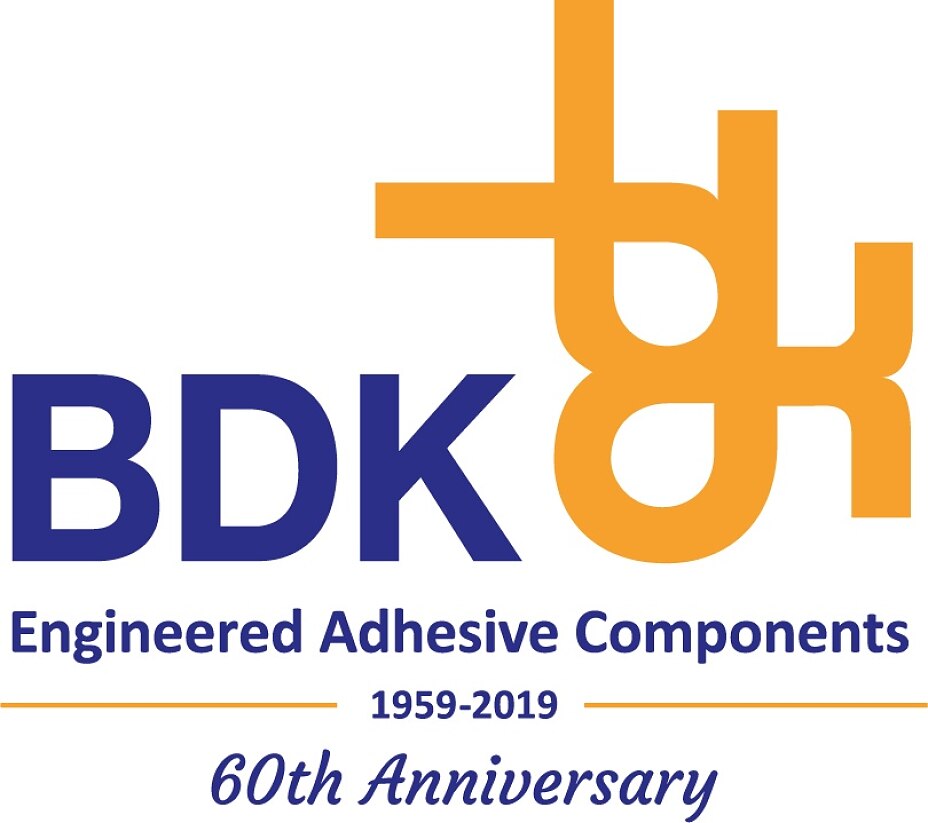 A family company based in Ipswich, established by Graham Falconer and now run by son Nick, the business is celebrating its 60th year in business this year and exhibits the quality and service which often comes with high levels of personal involvement.
For many years, BDK has been recognised by tesa for its resources, skills and service levels
Nick Falconer, BDK Director, said "Our staff regularly attend courses at tesa UK headquarters in Milton Keynes to keep us up-to-date on new technologies and product developments. We have also had direct contact with their European research centre in Hamburg and visits from their technologists. The ability to devise, produce and supply an effective solution for a wide and complex range of applications is what differentiates us from other suppliers. In tesa we've found a partner whose dealings are open and transparent, where we can liaise and meet with senior management. It's a trustworthy company which has the same commitment to quality as we do. I believe our reputation has grown by being able to find the right response to the most challenging problems".
Continuous Growth
BDK has twice expanded its site to include a full range of slitting machines and flatbed, rotary and laser cutting machines.  In addition to modern offices and warehousing, the site features an extended Class 10,000 ISO 7 cleanroom manufacturing facility which now accounts for around 220 square metres of space. Stocking over 300 materials and manufacturing over
20 million products annually, the business has maintained ISO 13485 quality standards for 12 consecutive years. In addition to adhesive coated and flexible material conversion, the company now provides solutions and distribution in sectors as diverse as medical, aviation, security, automotive, transport and construction industries.
Over the past 30 years, the partnership between BDK and tesa has often been called upon to perform where existing methods have fallen short. For example, one customer needed an adhesive tape produced to a tolerance of plus or minus 100 microns across the 300metre run of die-cuts. At this level of accuracy, BDK had to work with tesa to develop special capabilities and ensure dimensional stability. Through collaboration and communication, this was successfully completed on time and to the degree of accuracy required.
Consistency in Quality
tesa, recognised for its quality and extensive range of technical tapes, including double sided and acrylic core tapes, such as tesa ACXplus, has over 100 years of experience and has become one of the leading global names in adhesive tape manufacturing. Based in Milton Keynes since 1983, tesa UK distributes Industrial and Consumer adhesive tapes. For many years, BDK has been recognised by tesa for its resources, skills and service levels
Jeremy Smith, Trade Marketing Manager for tesa UK, said "tesa has built a reputation for reliable and professional solutions that the market can depend on. Our distribution partners play a vital role in developing the trust that customers continue to place in our products. We are delighted in how our relationship with BDK has developed over the past 30 years and customers can look forward to continuing to benefit from this partnership in the future". 
To find out more about the work BDK carry out visit their website here BDK.uk.com