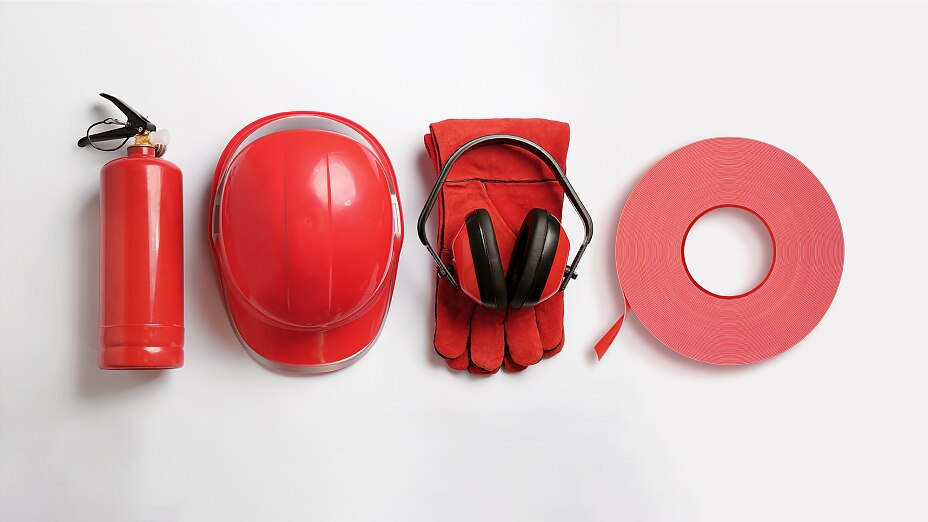 Top priority: Preventing the spread of fire
With a flame retardant foam tape, we help making elevator landing doors comply with fire protection guidelines
---
---
Elevator landing doors and integrated stiffener bars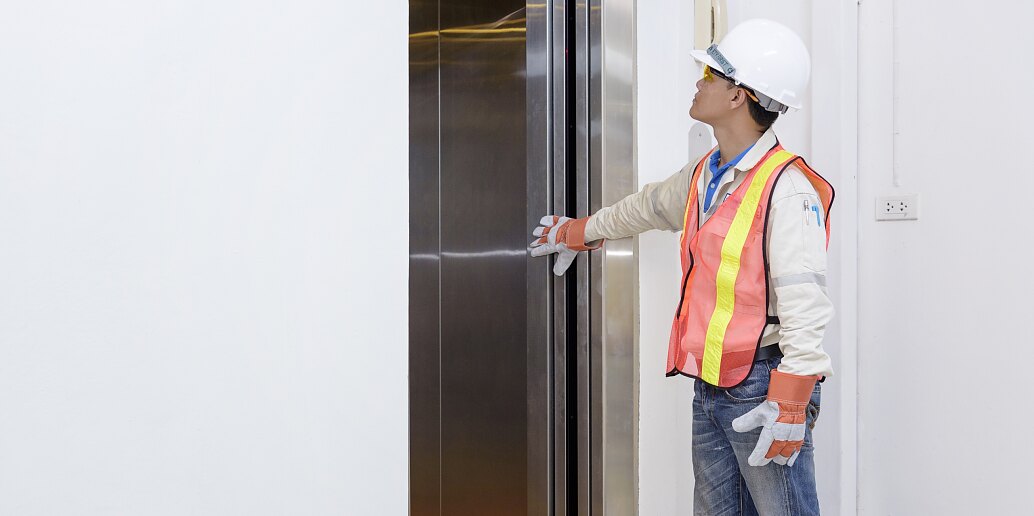 Elevator landing doors play a critical role in fire protection, because they help to stop fire from spreading from one level in a building to the next through the elevator shaft.
If flames spreading on one level of a building reach the inside of an elevator, the elevator shaft will act as a chimney and funnel the fire up and down throughout the building, reaching other floors as well. Now if the elevator landing door plays such a critical role, of course all included material needs to comply with the fire retardancy regulations as well.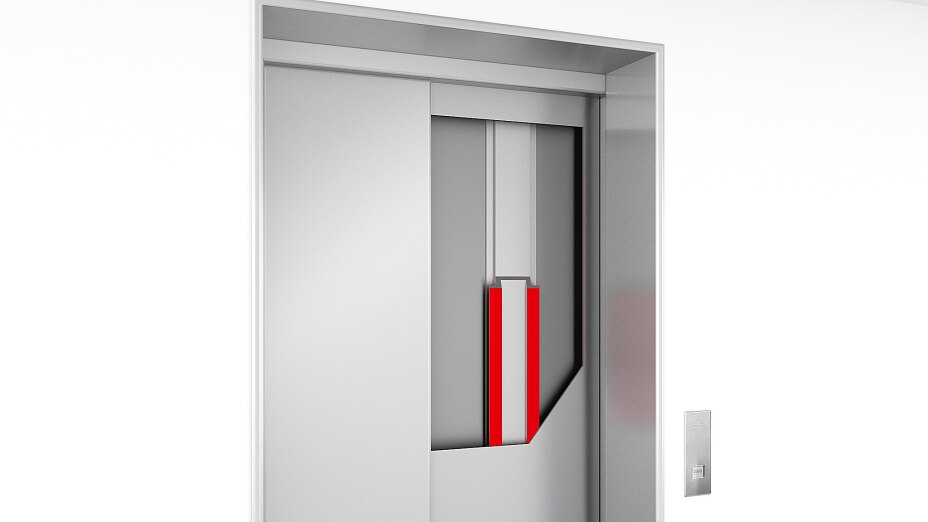 Let's take a look at stiffener bars on elevator landing doors. They are implemented to prevent deformation of the doors and add stability. They can be made out of different materials – raw aluminum, powder-coated aluminum, and steel are very common. On lower quality doors, riveting or welding is typically the fastening method of choice. On rather high-quality doors, adhesive tape can be used to mount the stiffener bars, which enhances the overall optical appearance and does not cause damage to the bar like riveting or welding does.
What are you looking for when mounting stiffener bars?
Secure bond throughout the lifetime of the landing door

Fire retardancy so that the whole door complies with fire regulations

Components ensuring reduced smoke toxicity in case of fire

Easy application process

Solutions supporting light-weight constructions
Meet
tesa

® 45001 FR: our flame retardant PE foam tape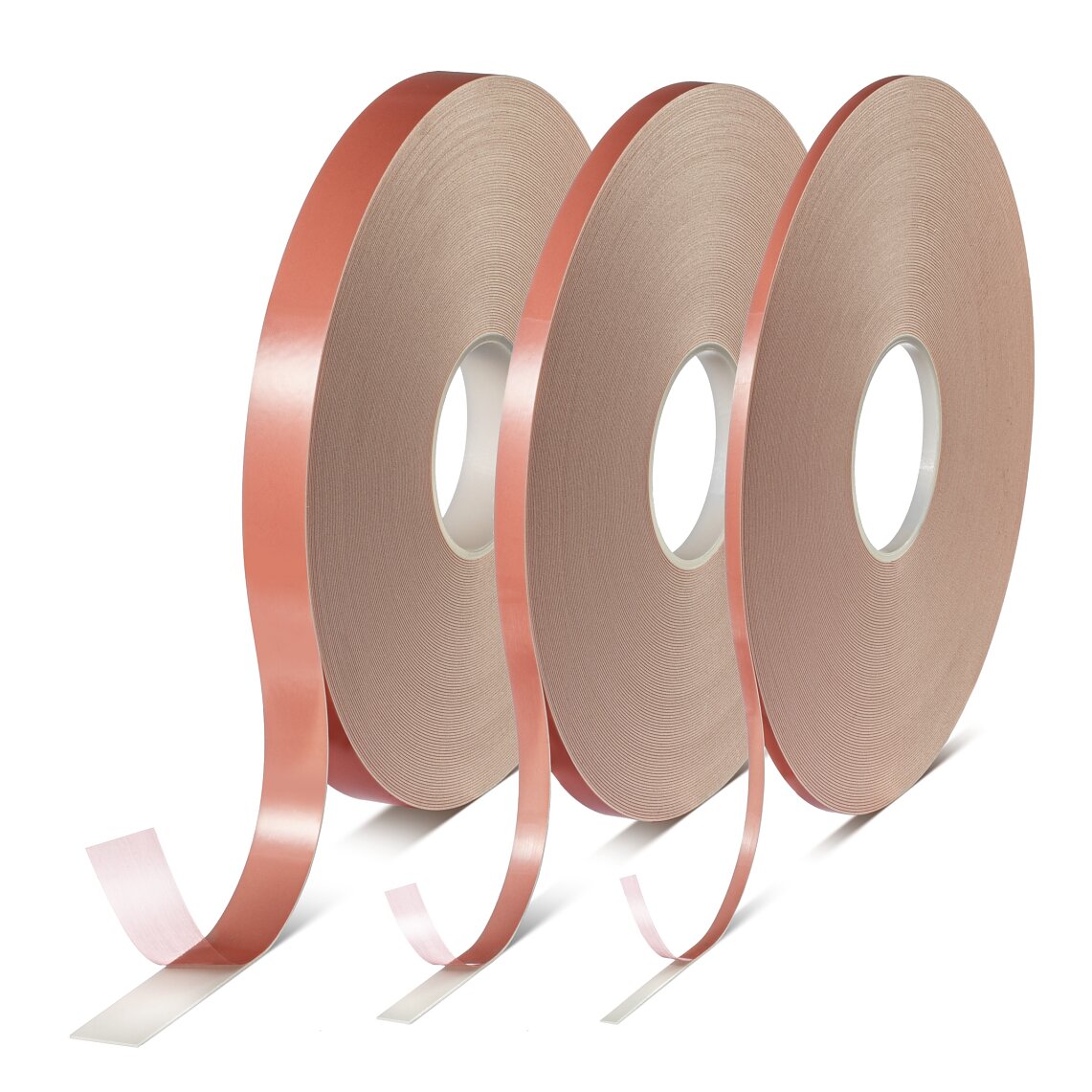 Peel adhesion level and dynamic shear strength ensure safe bond 
Adhesive's unique acrylic chemistry permanently adheres to a variety of surface
Halogen-free fire retardant for reduced smoke toxicity, REACH and RoHS conformity
Easy handling and fast application process thanks to a special liner release coating and a process with no required cure time (providing immediate handling strength)
Soft and flexible 1 mm PE foam tape
Superior conformability on rough surfaces, compensating for any tolerances
Especially light-weight: 75% weight reduction compared to competitor solution
Superior shock absorption properties
tesa

® 45001 FR test results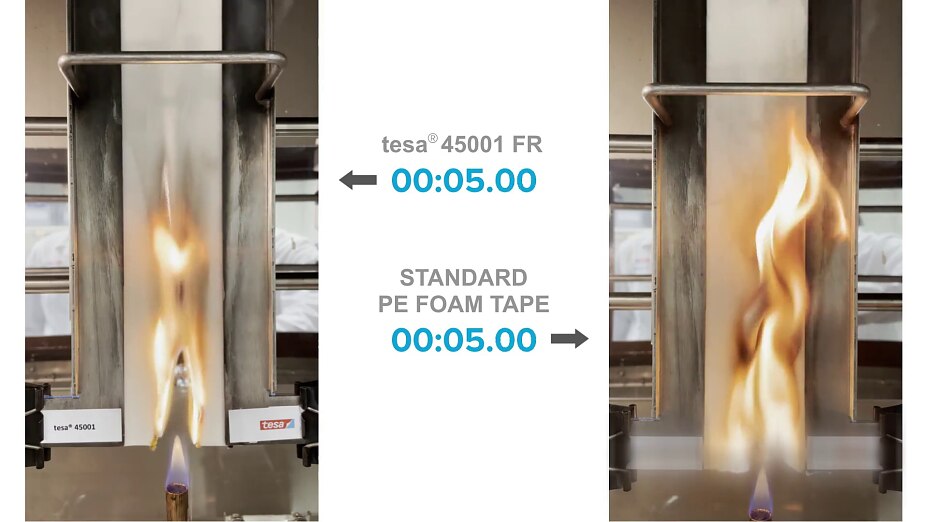 tesa® 45001 FR complies with:
FAR Part 25, § 25.853 (a), Appendix F, Part I, para. (a)(1)(ii)
UL94 HBF - HF1
EN 81-58:2003-12 - Safety rules for the construction and installation of lifts - Examination and tests - Part 58: Landing doors fire resistance test
Test certificates available upon request (please use contact form below)
---